The Minnesota Wild found all of their flaws exposed when they took on the Dallas Stars in Game 2 on Wednesday, April 19 in Dallas. Despite getting an early power play that should've been in their favor, the Wild allowed the Stars to get a shorthanded goal to propel them to a 1-0 lead. They still had hope however as it was just one goal but the Stars were controlling the play and proved it seven minutes later when they scored on the power play and showed how strong their special teams are.
The Wild fought back and got within one before the end of the period and started the second down 2-1. The Stars added two more goals just a minute apart to extend their lead to three and the Wild appeared to be on the rails. Somehow they dug deep and answered not just once but twice 11 seconds apart to get back within one.
Just when the Wild looked to be in control, the Stars showed they were not leaving that arena without a win. They crushed the Wild's hopes with two more goals to finish the second period with a 6-3 lead and ended a combined six-goal period. The scoring seemed to end in the third until halfway through when the Stars added one more to ensure the Wild were defeated and there was no comeback possible.
Wild Lost Identity
Clearly losing 7-3 means quite a bit went wrong but the biggest issue was the Wild didn't play their style of hockey. They let the Stars dictate the play from the beginning and they fell into too many traps. There were four stats the Wild beat the Stars in and only one of them was good and that was blocked shots because they allowed too many shots to be taken.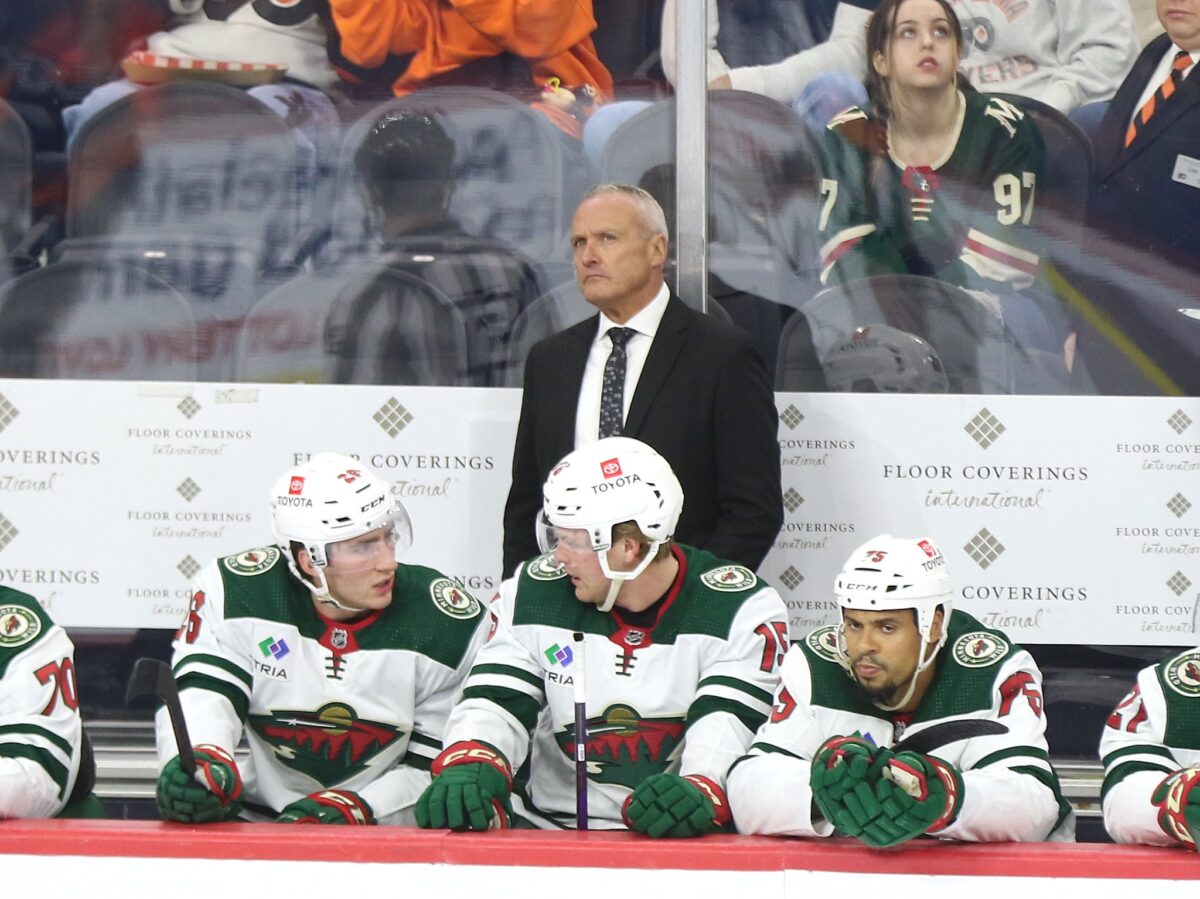 The other three stats were hits, penalties, and giveaways and typically leading in hits is a good thing. When it comes to the Wild, they've struggled to find the perfect balance in that department all season. They either don't contribute enough and have trouble against heavy-hitting teams or they do the opposite and overcompensate with too many hits and lose their focus.
---
Latest News & Highlights
---
The latter is the best way to describe the Wild in their loss to the Stars. They were too focused on finishing their checks and their game faltered because they are not that kind of team. If they want to win Game 3 they have to go back to basics and get back to their game, the aggressive, fast skating team that caught the Stars off guard in Game 1.
Wild "Sin" Too Many Times
The Wild marched to the penalty box six times throughout the game and that's not counting the four misconducts that were dished out to Kirill Kaprizov, Ryan Reaves, Marcus Foligno, and Brandon Duhaime at the end of the game. Out of those six penalty kills, the Wild let in two goals and of course, they were at crucial times in the game. The first put the Stars up 2-0 and the second was right after the Wild scored to get within one.
The Wild saw firsthand how good the Stars' power play was in Game 1 and knew they had to be careful when it came to Game 2. It's unclear how and why the Wild lost control as they did but they can't allow it to happen again or they will lose Game 3. There was one bright spot with all the penalties and that was seeing how great of a pairing Frédérick Gaudreau and Marcus Johansson are. They were aggressive and forced the Stars to make some turnovers but couldn't convert them into goals.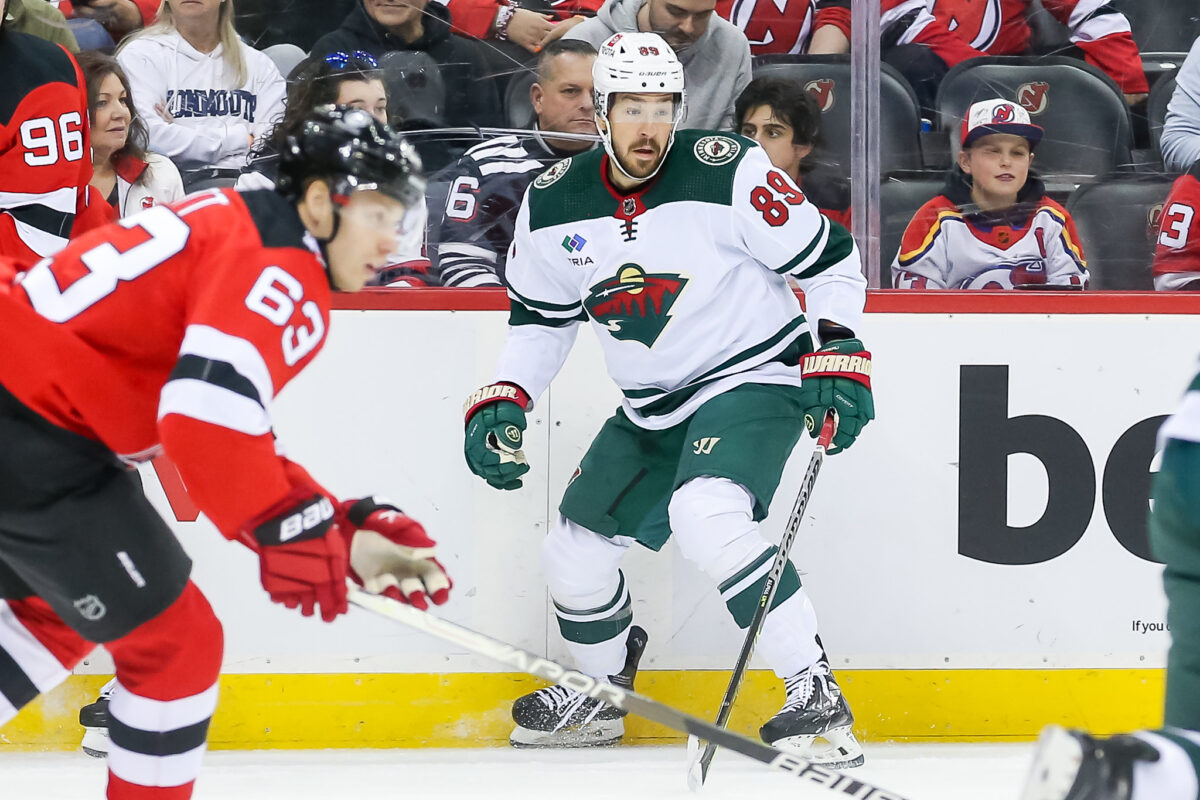 Clearly, the Wild have to avoid the penalty box but if they can't, they'll need Gaudreau and Johansson to step up and help kill off any penalties they may take. If they can do that, they can keep their team in the hunt.
Wild's Loss Not on Flower
Any goaltender that lets in seven goals in a game is obviously not having a good night and Marc-André Fleury was definitely struggling. However, most of those goals fall on the shoulders of his team and not himself. He'll say otherwise as he did in his postgame interview but the truth is, his team failed him on multiple occasions.
The Stars are too strong of a team offensively to expect any goaltender to stop every shot that comes their way. There were several goals that Fleury should've stopped and he'll be the first to tell anyone that but his defense also failed to back him up on several other goals. The loss falls on the entire team and while the coaching staff decided to put Fleury in instead of Filip Gustavsson, his team had to step up when he needed them and they didn't.
Fleury: "Bottom line I didn't make any good key saves in the game. …Gus played excellent that last game, and it was a long one. I wish I could have stepped up and give him a break and give him the win to keep going here."

— Michael Russo (@RussoHockey) April 20, 2023
The defense got caught behind the play, there were bad turnovers, and Fleury tried but couldn't make all the stops. The Wild will more than likely switch back to Gustavsson for the home tilt of this series that starts on Friday, April 21. Hopefully, he'll fair better than Fleury and have his team successfully defend in front of him.
Wild Still Have Hope
Despite the embarrassing loss, there is still hope. Was the game bad? Yes, but it was only one game against a very strong Stars team that wasn't going to go down without a fight. This game was already going to be nearly impossible for the Wild to win with how fired up the Stars were going to be after losing Game 1 at home. They also didn't make it any easier with all the mistakes they made that helped the Stars more than themselves.
Related: 3 Things Wild Need to Fix Before Game 2 Against Stars
Not all is lost however, the Wild will return home where they finished the season with a record of 25-12-4 and will be relying on the crowd to be loud and proud. It's hard to believe with the final score but the Wild did have some great performances from Brock Faber, Sam Steel, Gustav Nyquist, Oskar Sundqvist, and the fourth line.
If the Wild want to win Game 3 they have to quit the penalties, step up, and play their game. They need the same energy they came out with in Game 1 and they'll need every single player to contribute their best possible game. If they can do those things, they'll be able to come out with a win.