Toronto Maple Leafs general manager (GM) Kyle Dubas is expected to be one of the busiest executives leading up the 2023 NHL trade deadline. The Maple Leafs will try to improve their hockey club to set them up for postseason success as Dubas and his scouting team have been busy these past few weeks evaluating talent across the league.
Trades are expected and while Dubas will sustain a tough bargain on his current assets, there's no doubt a roster player or two and several prospects are likely to be moved before the March 3 trade deadline. Current second-line center Alexander Kerfoot is one Maple Leaf who certainly has a high potential of being moved. Here's a few potential trade destinations for Kerfoot this season:
Chicago Blackhawks
Recently, the Maple Leafs were linked to Chicago Blackhawks forward Patrick Kane via hockey insider Frank Seravalli. There's no doubt Dubas would consider trading for Kane but it comes with variables. How much salary will Chicago retain? Would Kane approve the deal? Will Kane re-sign in Toronto? Can they pull off the trade without given up top prospect Matthew Knies? Lots of questions and we'll have to wait for the answers, however one thing feels like a for sure. If Kane and his $10.5 million salary is brought in, Kerfoot is likely heading to Chicago and it has everything to do with his $3.5 million salary.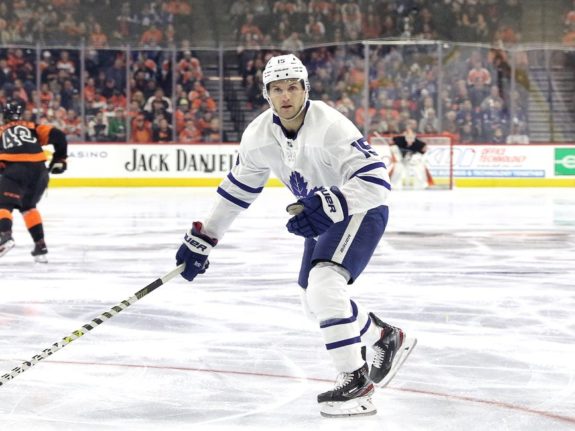 At 28 years old and as a pending unrestricted free agent, Kerfoot isn't the ideal trade candidate for Blackhawks GM Kyle Davidson, however if Toronto and Chicago are going to pull off a Kane blockbuster, the money is going to need to balance out in the hard salary cap world. Davidson isn't likely going to retain half of Kane's salary so some significant dollars will need to be moved back to the Blackhawks for Dubas to make it work under the cap.
Related: Toronto Maple Leafs 2023 Trade Deadline Preview
---
Latest News & Highlights
---
Along with Kane, defenseman Jake McCabe has been a player linked to the Maple Leafs as a trade candidate. McCabe is signed through the 2024-25 season at $4 million against the cap. With Toronto only having $1.1 million in deadline cap space, could make some sense for Kerfoot to be involved in the package.
Arizona Coyotes
How would Leafs Nation feel if the Maple Leafs and Arizona Coyotes pulled off a deadline blockbuster which saw the Leafs land defenseman Jakob Chychrun and forward Lawson Crouse? A pipe dream perhaps, but if a deal goes down between the two clubs for either of those players, Kerfoot is once again likely involved, solely based on balancing the books.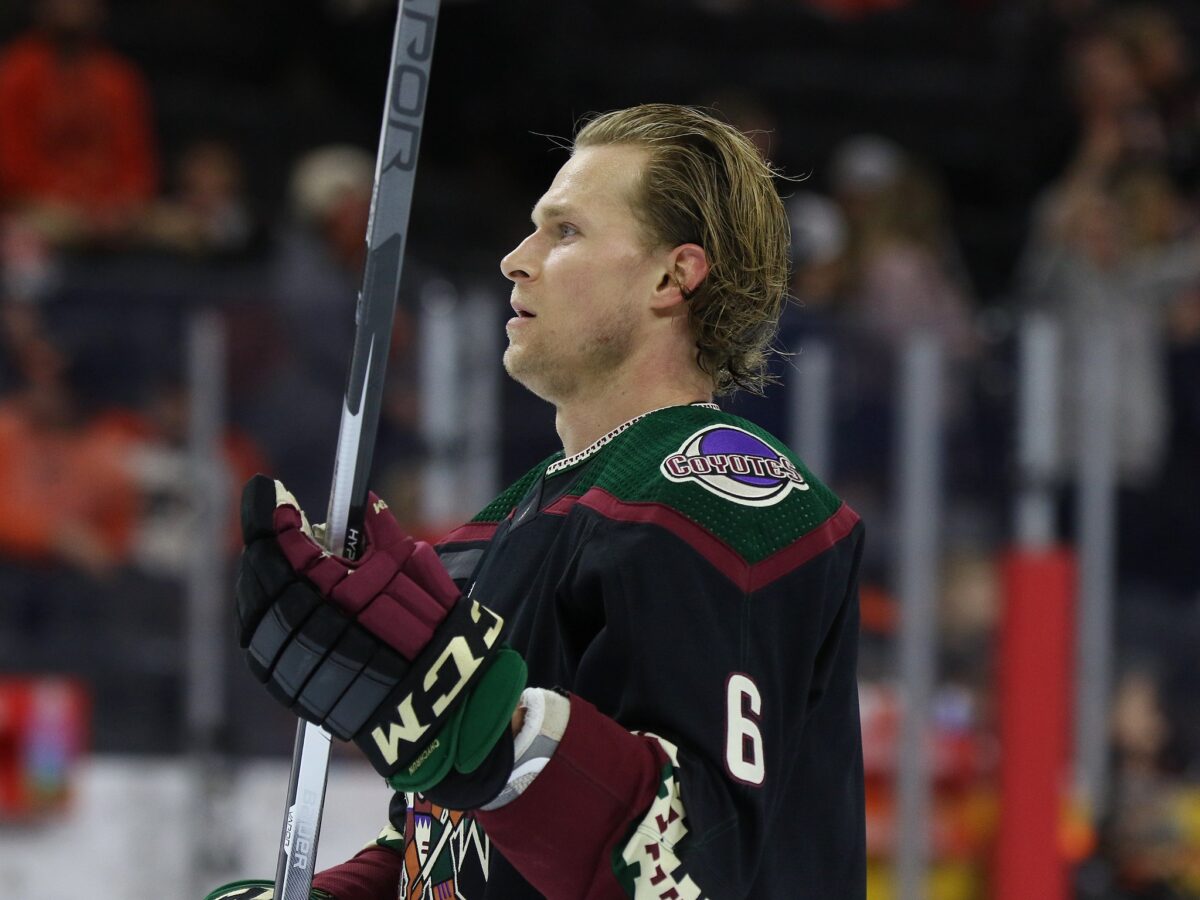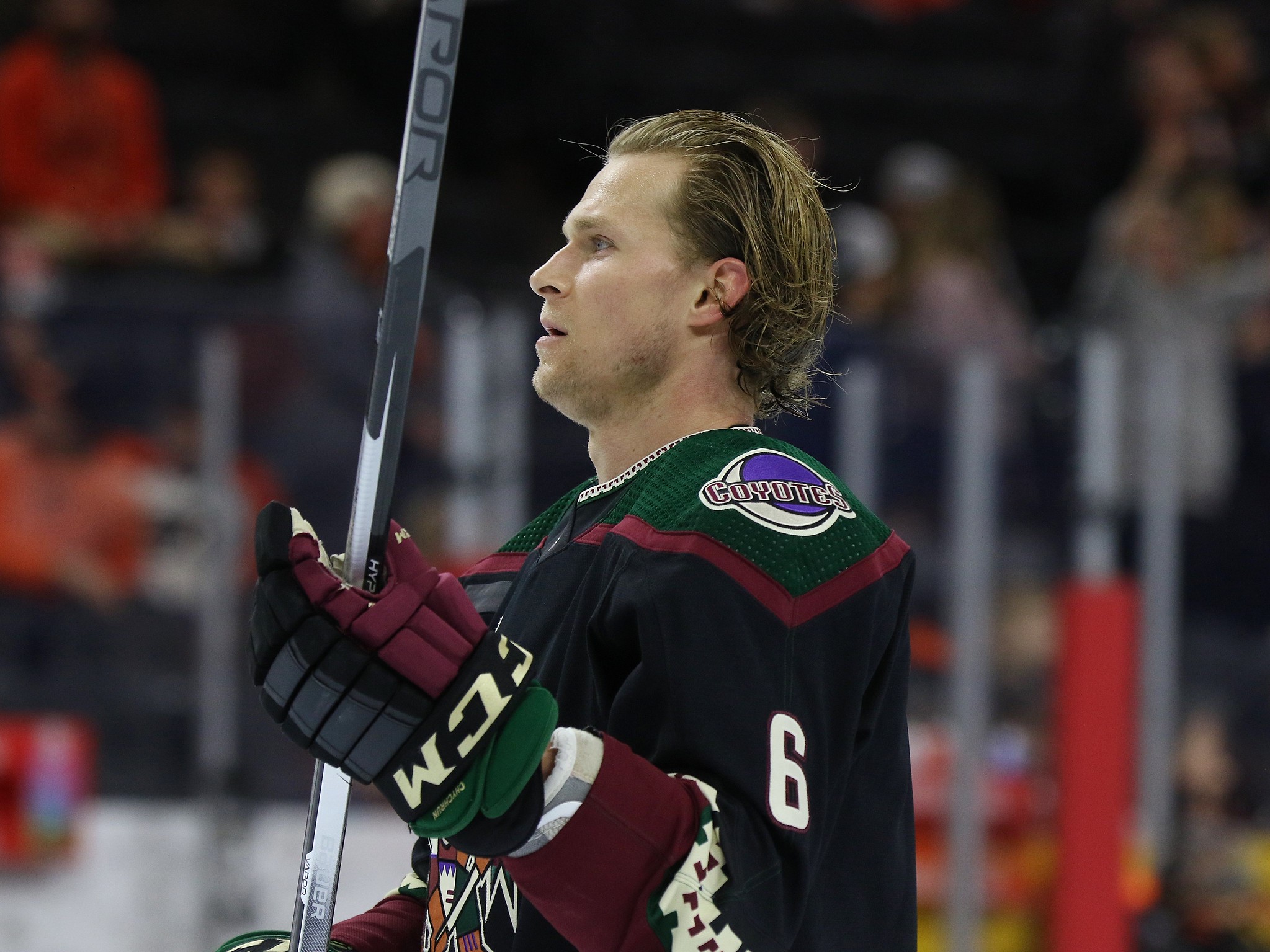 Dubas has scouted the Coyotes in person this season and there's likely some interest in both Chychrun and Crouse. Kerfoot has scored just seven times in 51 games and while he's capable of playing all over the lineup and filling in for injuries among Toronto's top six, there's been lots of times where he's lined up on the fourth line. $3.5 million for a fourth liner? Not ideal by any means.
Should a trade go down with the Coyotes, there's certainly a chance Kerfoot is involved and if the trade happens in the days leading up to the deadline, there's potential the Coyotes then flip him to another team for more assets.
St Louis Blues
While it may not be a part of a Ryan O'Reilly package from the St Louis Blues, as it does sound like the Blues captain is staying in town, there's several other trade candidates out of St Louis who will interest the Maple Leafs. The likes of Pavel Buchnevich and Vladimir Tarasenko are on the Maple Leafs' radar, which could wind up sending Kerfoot to the Blues.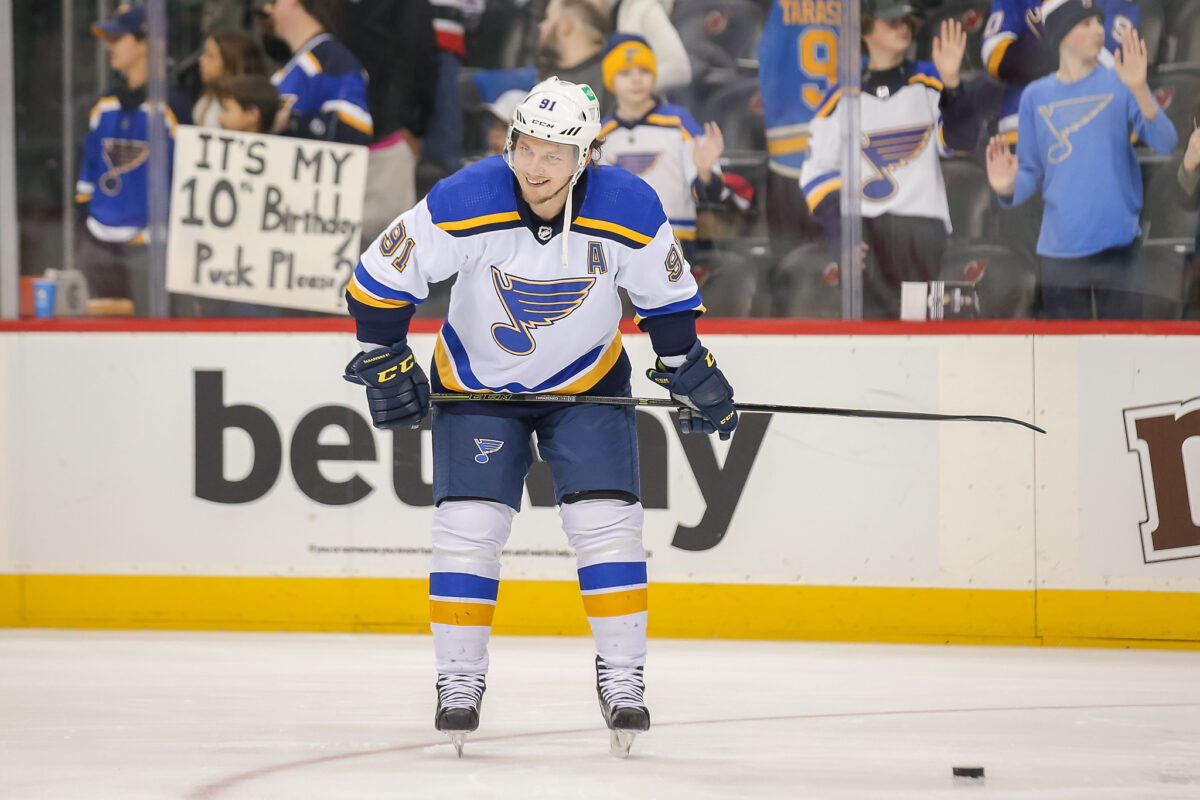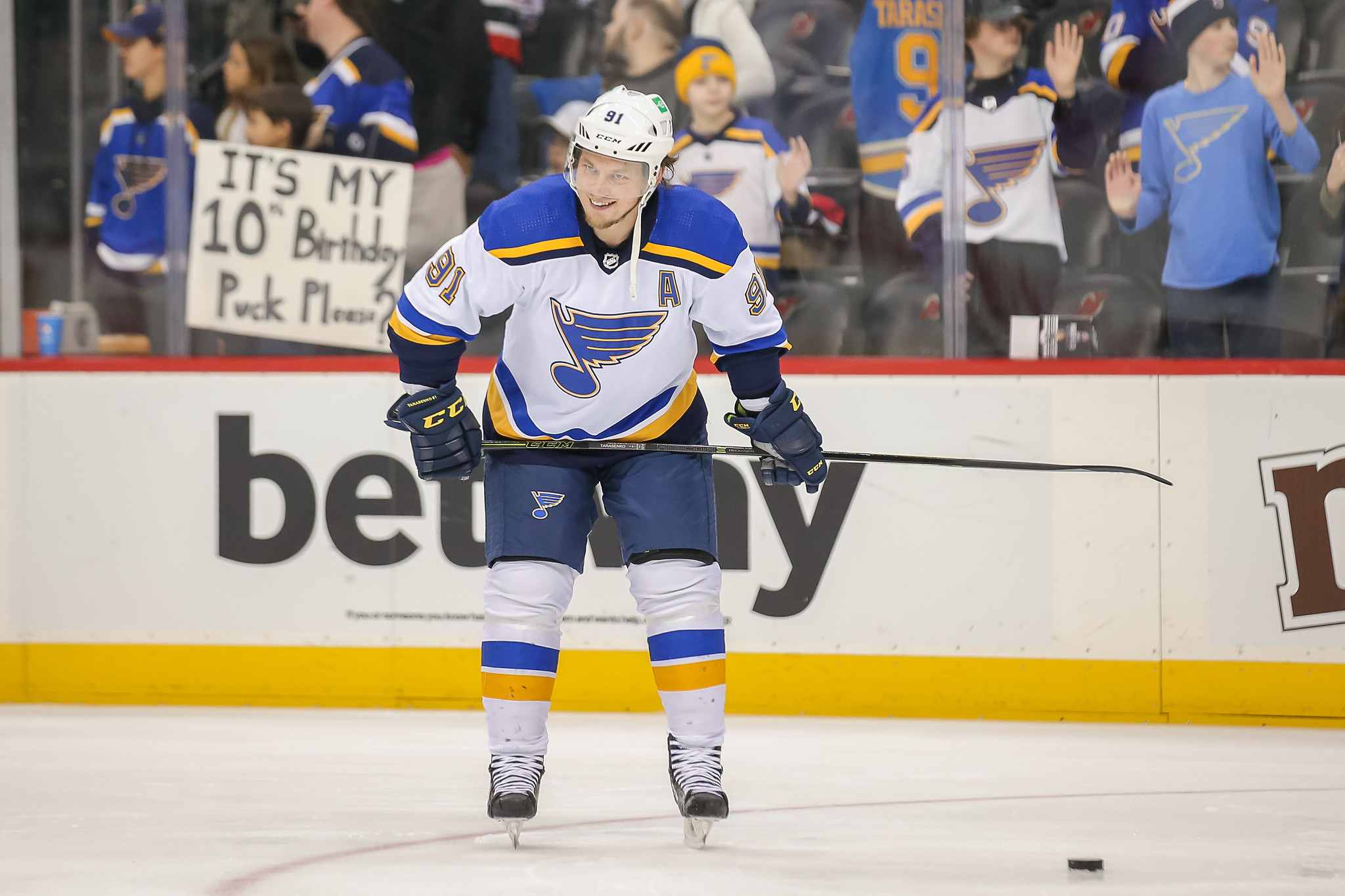 Buchnevich and Tarasenko both check off the second-line left-wing box for Dubas, one in which Kerfoot couldn't this season as he's struggled to find consistent offense. The Maple Leafs and Blues have been linked to numerous trades and if one does materialize between the two clubs, potential exist where Kerfoot is included in the package along with prospect(s) and draft pick(s).
Kerfoot a Trusted Player for Coach Keefe
Maple Leafs head coach Sheldon Keefe loves what Kerfoot brings to the table as far as his versatility goes and he's one of the coach's most trusted players on the team. It feels to me, if a deal does present itself where Kerfoot does need to be included, it's going to be a tough conversation between Dubas and Keefe on if the coach would be happy with the move. End of the day one is paid to coach, one is paid to manage.
At some point and time though, you have to consider the facts. Kerfoot is being paid $3.5 million, he's recorded just seven goals and 23 points this season and over the course of 19 Stanley Cup Playoff games with the Leafs, he's scored only two times. With the emergence of Pontus Holmberg and the reliability of David Kampf, to go along with some of the potential high-end talent Dubas could acquire in a multi-player deal, it's time for the Maple Leafs to seriously consider moving Kerfoot.