After much speculation over Matty Beniers' availability for the 2023 NHL All-Star Game, it was confirmed on Jan. 30 that he would not be attending. His status was already clouded after missing the final two games before the All-Star break with an upper-body injury he suffered on Jan. 25 against the Vancouver Canucks. The injury came on a dangerous play by Canucks' defenseman Tyler Myers that sent Beniers tumbling to the ice.
Now, Kraken fans are left confused as Beniers' replacement on the Pacific Division All-Star roster isn't from the Kraken at all. Vegas Golden Knights' forward Chandler Stephenson was named in Beniers' place, leaving the Kraken without a representative at this year's festivities.
Several Kraken Players Deserved the Recognition
There's a legitimate case to be made for at least four players who would be worthy of an All-Star appearance this season. Not only is that an incredible personal achievement, but it's also a statement of how good the Kraken have been this season.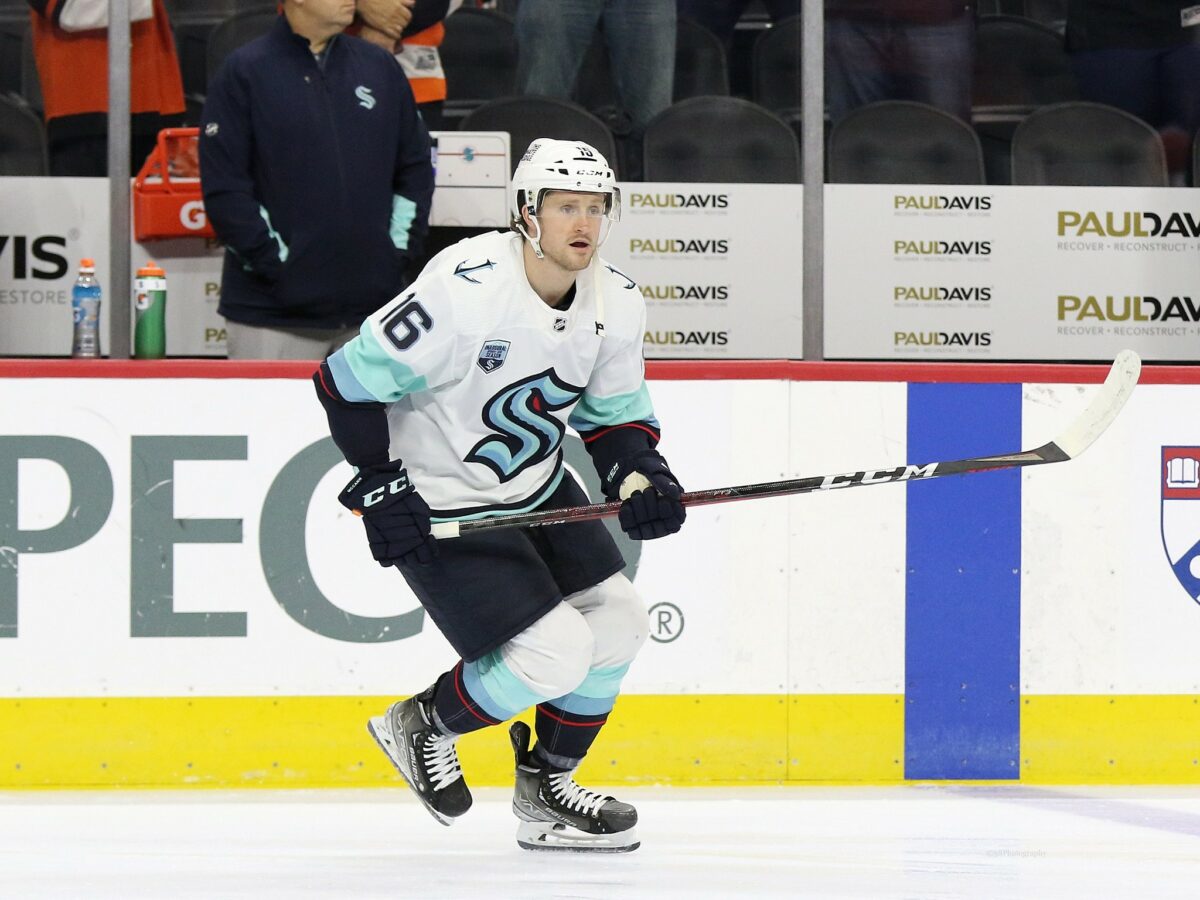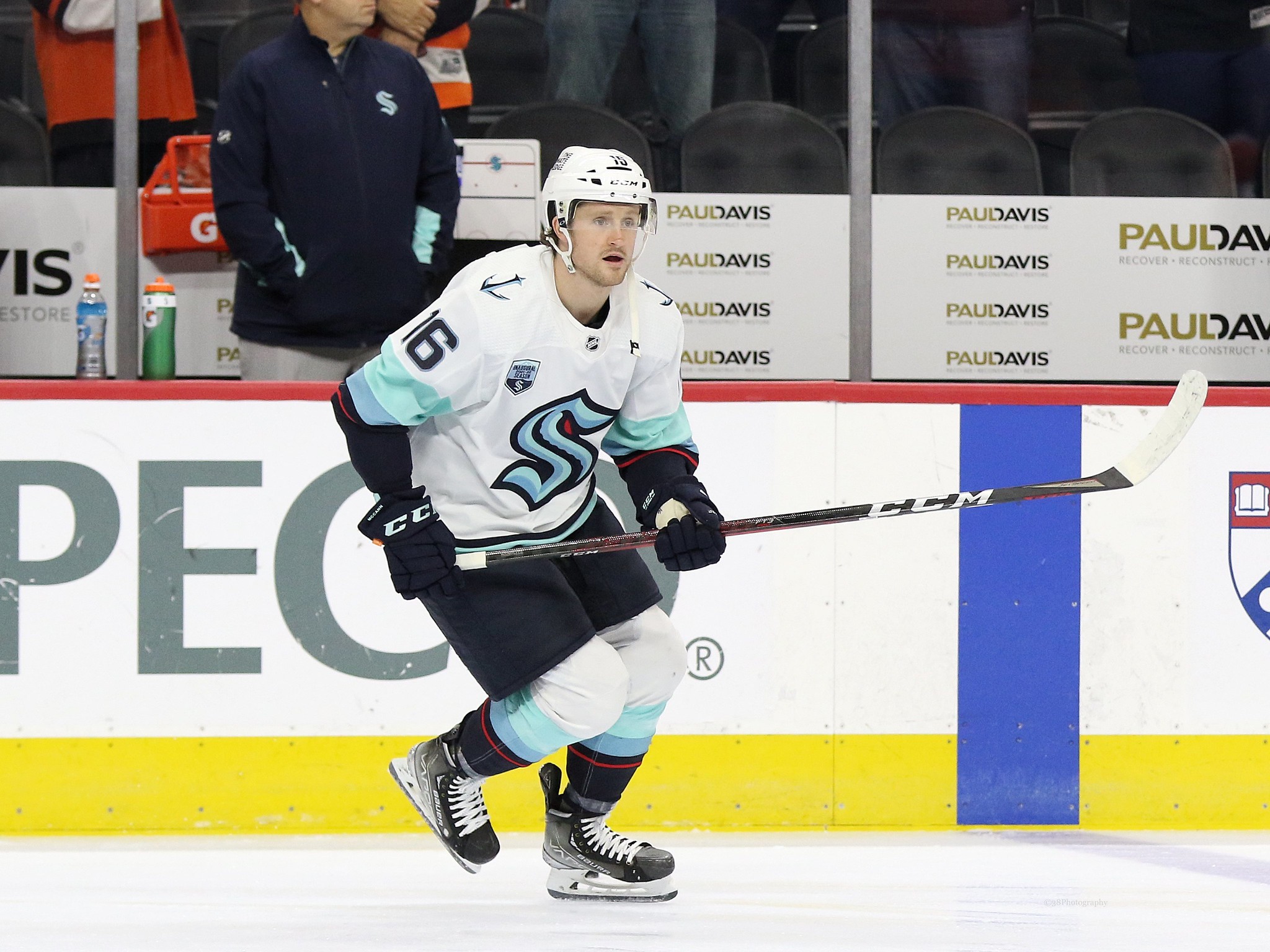 It's been reported that the NHL approached one unnamed player to replace Beniers at the game, but was subsequently turned down. That being said, the NHL should have put the idea out to a number of players. Despite being unnamed, we can assume the player is one of the top scorers on the team. That list would include Andre Burakovsky, Jordan Eberle, Jared McCann, and Vince Dunn.
While there's no guarantee any of those players would agree to take part, the question should have been asked. All of those players are having phenomenal seasons as part of an incredibly successful first half for the team. To ask one player and then proceed to move on to another divisional opponent feels like a half-measure and somewhat disrespectful to what the other players have done.
Hypocrisy on the NHL's Part
In the past, the NHL has made it clear they want to feature each team at All-Star weekend. This has been proven time and time again in their selection process, as every team will always have a representative named on the initial rosters.
Related: Kraken Monthly: Beniers, Canucks, Hall & More
---
Latest News & Highlights
---
Further to this, injury replacements are regularly named from the same roster. To provide an example of this, the 2022 NHL All-Star Atlantic Division initial roster featured only one player from the Ottawa Senators. Drake Batherson, who was the initial selection, withdrew from the festivities due to an injury. His replacement? His teammate, Brady Tkachuk.
That move ensured that each team remained represented and proved that the NHL preferred to keep it that way. It appeared to be the case until this past week. Asking only one player to act as a replacement feels like a lack of effort from the league, and somewhat hypocritical to make a point of it in previous seasons and not this one.
Missing an Opportunity to Market New Team Success
The league loves to promote success stories, and perhaps one of the most notable ones this season is the success of the Kraken in their second year. They had the odds stacked against them in their first year, and the expectations were overly high given the success of the Vegas Golden Knights in their inaugural season.
Putting forth this effort in 2022-23 has done well to assert them as a legitimate team in the Western Conference and has finally put those expectations aside. It would have been smart to ensure attendance from a Kraken player because the team is really easy to talk about.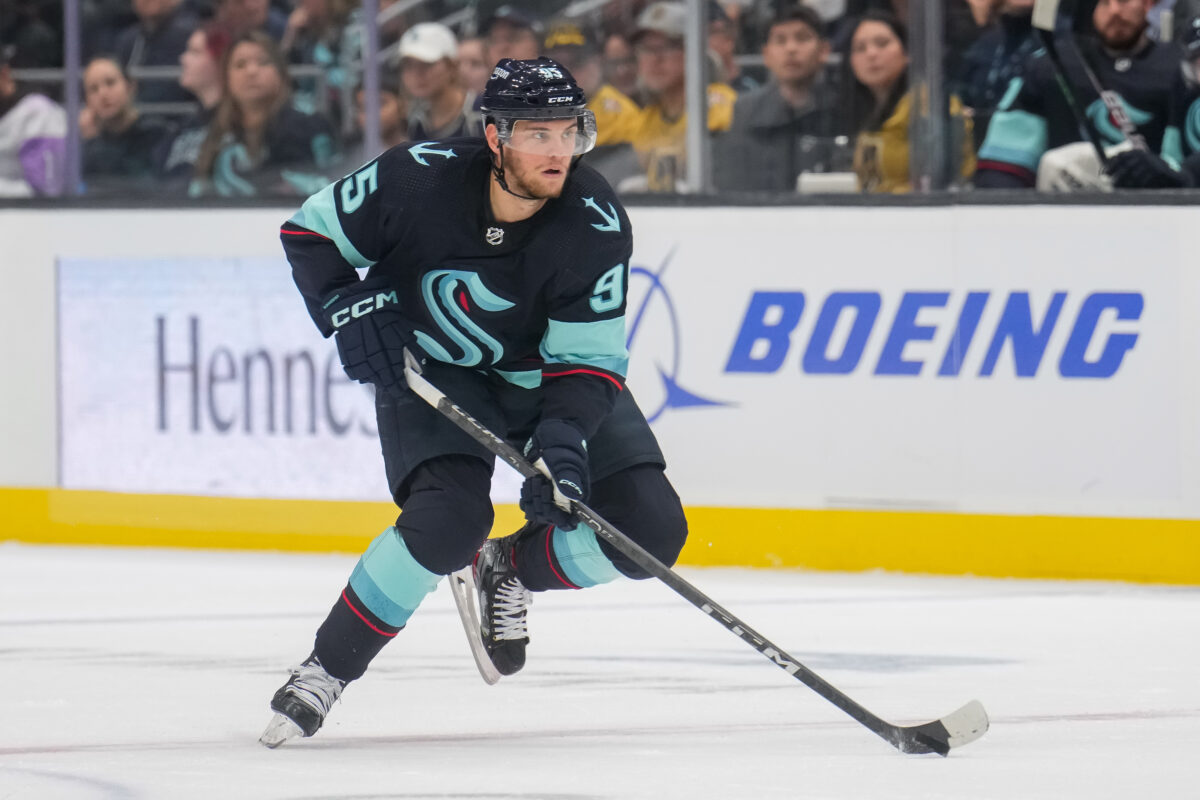 It's also a good thing to recognize when players are helping a team reach new heights. There are a number of storylines you could approach that shine a light on the team's success.
For example, a Burakovsky addition to the Pacific team would be a terrific story. He'd be playing in his first All-Star game in his first year with the Kraken. There was a lot made of their scoring issues last season, and his addition was designed to help with that issue. He's now the team's leading scorer this season and presents one of the stronger cases to make the All-Star game. That would be a great angle to approach this with, but that's apparently a story we'll have to wait on.
If the NHL asked several Kraken players, and none of them accepted the invitation, this would be less of an issue. That being said, the lack of effort from the league to ensure the Kraken get a chance to skate under the spotlight is upsetting. Who knows, there could still be a chance for an appearance, but that chance appears slim with only a few days until the game.
---
---