There's only so much I can say about the Edmonton Oilers' interest in the Columbus Blue Jackets, but two scouts were at the Washington Capitals vs Blue Jackets game on Jan. 31. While Columbus might be sellers, the Capitals are looking to make some moves that might intrigue the Oilers.
Washington has too many forwards now that they are relatively healthy, which means they are looking for a possible trade partner for Lars Eller. According to Eric Duhatschek of The Athletic, the Capitals are entertaining offers for Eller if they can get help on defence in return (from "NHL trade board 2022-23: Bo Horvat is off the market, injuries pile up and more updates on top deadline targets", The Athletic, Jan. 30, 2023). Though the Oilers are also likely looking for defensive help, this could be an opportunity for them to solidify their forward depth while also freeing up cap space for the next couple of seasons.
Ceci is Oilers' Key Trade Candidate
I recently argued that the Oilers have to make a decision on whether to move Cody Ceci or Tyson Barrie. Evan Bouchard is in need of a new contract after the season, and whether it's a bridge deal or a long-term deal, he will be getting a pay raise, forcing management to allocate too much cap space to the right-side defence.
If Ceci is the odd man out moving forward, with a cap hit of $3.25 million AAV until 2025, moving him could offset the cost of acquiring Eller, and the Oilers would only be on the hook for the Capitals' centre until the end of the season.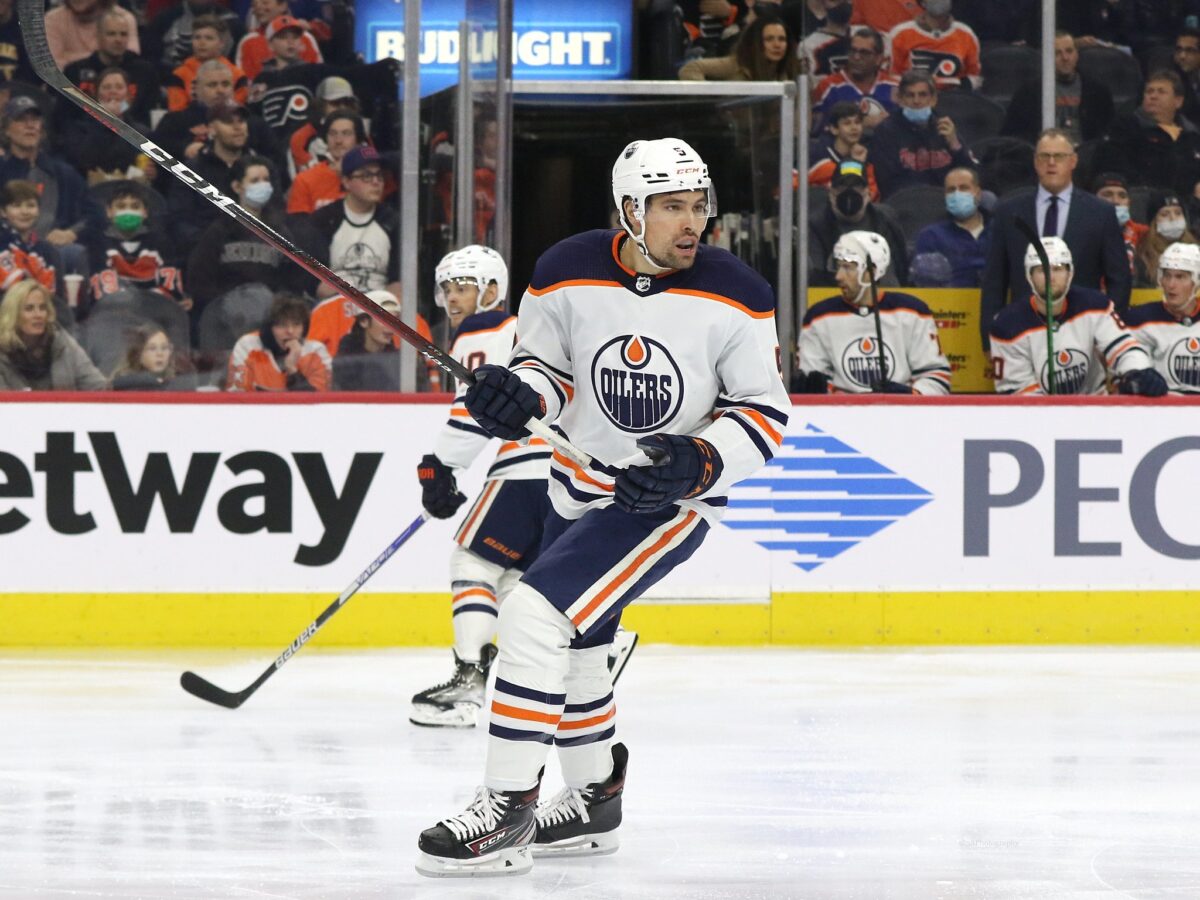 Since Ceci and Eller have similar value, Edmonton wouldn't be down any assets in this trade and would be acquiring the depth forward they're looking for. On defence, the team has been running with 11 forwards and seven defencemen for the past eight games since Vincent Desharnais was called up. The Oilers have gone 7-0-1 in that span and played against some very tough competition. The 6-foot-7 first-year defenceman is only averaging 12:30 of ice time, but he has shown he deserves more. Head coach Jay Woodcroft could then move either Barrie or Bouchard up to the top pair and have Desharnais slot into the third pair.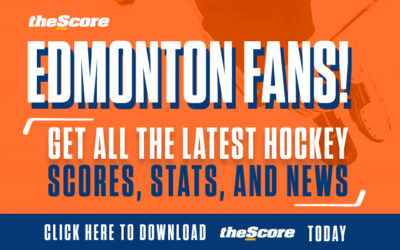 However, it's more likely that the Oilers will target a defensively capable defenceman with a lower cap hit and less term than Ceci. The Oilers have been scouting the Blue Jackets, and they happen to have Vladislav Gavrikov. He has put in a ton of work as the team's top defenseman after Zach Werenski went down to injury early in the season. He checks all the boxes defensively and has a $2.8 million cap hit at full value for the remainder of this season. The Oilers could surely get some of that retained to suit their needs. Another option is Luke Schenn, whose cap hit is $850,000 until the end of the season.
Related: Oilers Have Great Rental Options to Upgrade Defence at Deadline
---
Latest News & Highlights
---
Considering that Duhatschek also mentioned the Los Angeles Kings in a potential Eller swap for a right-shot defenceman, Ceci provides more value than a player like Sean Walker.
Swapping Eller & Ceci Fits Both Teams' Plans Moving Forward
Moving Ceci would free up cap space moving forward and help the Oilers add depth up front. Eller is an unrestricted free agent (UFA) at the end of the season, opening a sizeable amount of cap space for general manager Ken Holland to work with this offseason.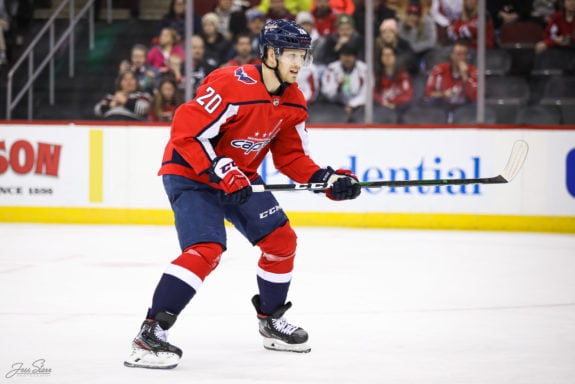 What makes a deal like this attractive for the Capitals is that they get the swap they are hoping for, which will set them up for the summer as well. Ceci is signed for two more seasons on a good deal, and the Capitals only have one other defenceman signed for next season.
Ceci has shown he can play on the top pairing, but he is more suited for the second pair. With John Carlson out long-term and as the Capitals try to stay ahead of the teams looking to take their playoff spot, this trade would address their defensive needs and fill that hole.
Head coach Peter Laviolette has pushed Eller to a fourth-line role now that Nicklas Backstrom is back from injury. Eller is a capable third-line centre who is strong defensively and in the faceoff circle, which the Oilers need. But with Dylan Strome, Evgeni Kuznetsov, and Backstrom, the Capitals can now downgrade their fourth-line centre in favour of defence.
With a trade like this, the Capitals wouldn't have to do much more work to their lineup, but the Oilers would. Both teams have a need the other can fill. Keep an eye on the Oilers to not only move out at least one forward but a defenceman like Ceci as well.