The 2023 Trade Deadline is one month away and the Edmonton Oilers are set to make some moves to upgrade their team. They don't have cap space to work with and will have to trade one or more roster players to make any sort of deal. There are the known potential trade candidates at forward with any of Jesse Puljujarvi, Warren Foegele, and Derek Ryan potentially moving on, but then there is the discussion about the defence.
The Oilers now have four right-shot defencemen playing every game for them. This is partly due to the team dressing seven defence every game for the past eight games, but also because each of the seven players have contributed a great deal to the success over that span. Seeing as there are four right-shot defencemen and not enough cap space, one of them should be dealt to give the Oilers more options. The narrative has been that it should be Tyson Barrie because Evan Bouchard is becoming a similar player, but what makes more sense is trading Cody Ceci by the start of next season.
Why Choose Barrie Over Ceci?
Barrie has been nothing but great for the Oilers offensively since joining the team two seasons ago. He led all defencemen in points in his first season with the team (2020-21) and has amassed 22 goals and 123 points in 179 games since joining the Oilers. Among all defencemen over that span, Barrie is tied with Erik Karlsson for 10th. Considering he has a cap hit of just $4.5 million average annual value (AAV) until the end of next season, I'd say that is great value. He may not be a stud defensively, but has definitely improved over his time with the Oilers.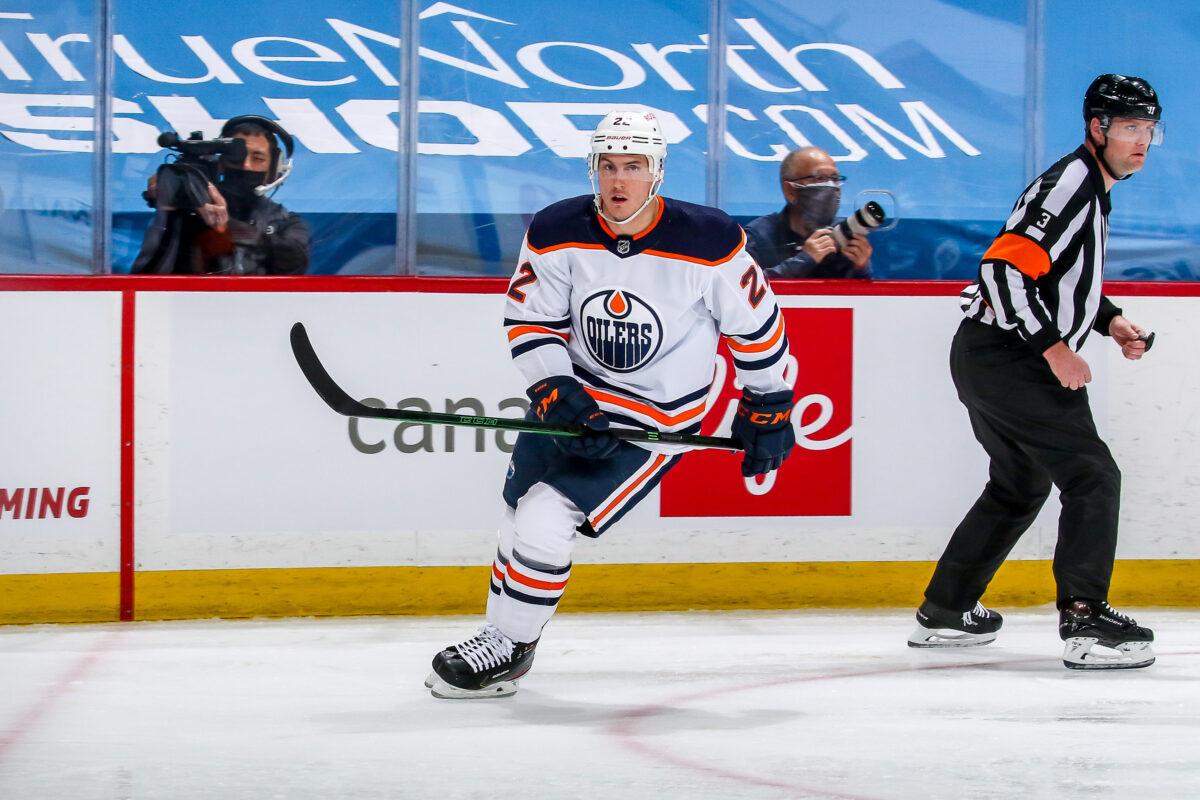 When it comes to the league's best power play, Barrie is an integral part. Sure, the top unit has four of the top 11 scorers in the league, but he has been putting in great work his entire career on the power play as well as with the Oilers. In terms of power-play points since joining the Oilers, Barrie is sixth in the NHL among defencemen with 66. The Oilers have tried Bouchard on the power play and it works to an extent, but he just isn't developed like Barrie is yet. I have full confidence that Bouchard can reach that level offensively on a consistent basis, but his season from 2021-22 compared to this one has been night and day.
---
---
Bouchard is the least likely of the top three bona fide right-shot defencemen to be moving. He's 23 years old and not even off of his entry-level contract yet. He is a projected top-four defenceman that could realistically already be playing there. Some say he could be given another shot with Darnell Nurse this season on the top pair. Barrie or Bouchard on the top pair would ease the decision of trading Ceci (from 'What time is it for Evan Bouchard? Right on schedule,' Edmonton Journal, Jan. 30, 2023). Bouchard will get a pay raise on his next contract, whether that be on a bridge deal or long-term deal. Moving one of Ceci or Barrie will offset the cost of Bouchard as well as a couple of other restricted free agents (RFA) set to get a raise.
Related: Oilers Scouting Canucks Again as Well as Available Blue Jackets
---
Latest News & Highlights
---
Ceci should not be a top-pairing defenceman, but the Oilers' defence is odd. The notion that Barrie is at his best when he's playing with Brett Kulak is not entirely true. He has done better analytically with Nurse this season, a spot that Ceci has held down for the majority of the season. But the numbers of Nurse and Ceci together are even worse than Barrie and Kulak. Of the 90-plus minutes Barrie has played with three defence partners this season, he was most successful alongside Nurse. Ceci was also able to play much better alongside Brett Kulak than Nurse. The reason for this comparison is that if the Oilers were to trade Ceci, Barrie could move up to the top pairing alongside Nurse and actually perform better at 5-on-5.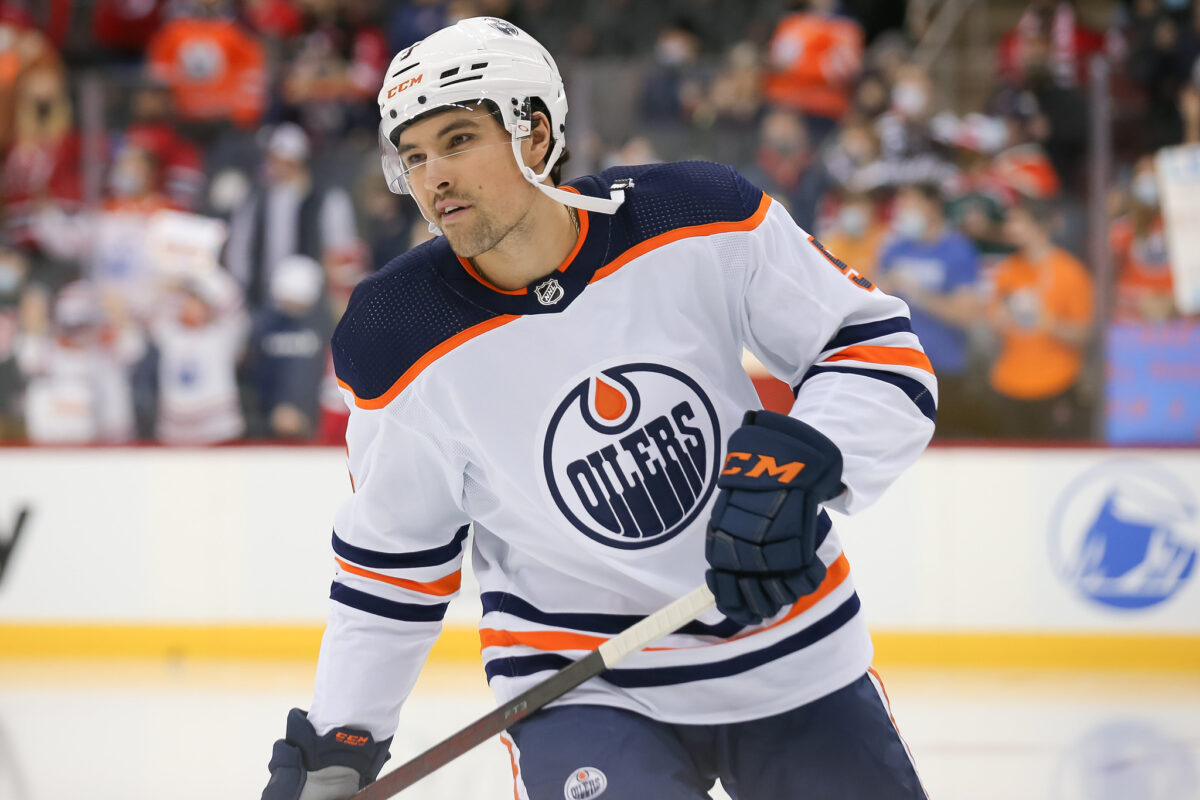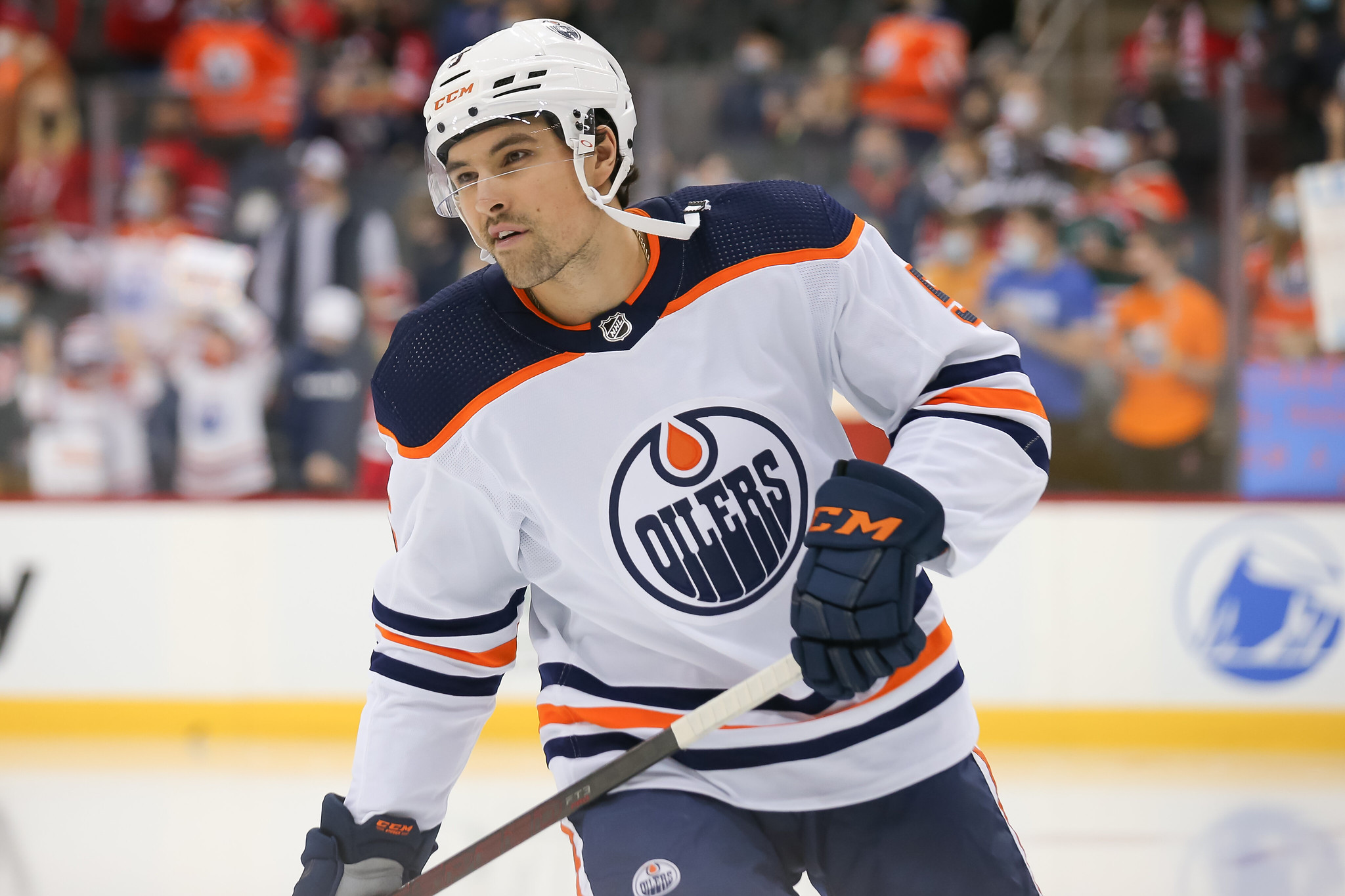 With Barrie and Nurse as the top pair, Bouchard and Philip Broberg could realistically become the second pairing. They have been stellar together. If Ceci were to be traded, it would then free up $3.25 million for the rest of the season on top of the following two seasons. He has a pretty good contract for the work he's put up, but if the Oilers are going to choose who has, and will, provide the most for the team, Ceci is the lowest on that ranking among the Oilers' right-shot defencemen. That leads us to Vincent Desharnais, an early success story since joining the team and provides another reason why Ceci is a better choice to be traded.
Who Fills the Hole on the Right Side?
Desharnais has emerged as a viable option on the right side for the Oilers, but has been playing in the seventh defence spot. He has provided enough evidence that he is capable of more ice time and is responsible in the defensive zone. The 26-year-old is not your typical first-year player. He is more refined and knows his role more than his younger counterparts (from 'Lowetide: Is Oilers' Vincent Desharnais an NHL defenceman?,' The Athletic, Jan. 20, 2023).
Since he was recalled, the Oilers have won seven of eight games and collected 15 of 16 points. That's not a coincidence as Desharnais is an effective member of the Oilers' squad, even if he has only played 12:24 per game on average. The former seventh-round pick in 2016 is a menacing 6-foot-7, 227 pounds and plays a big, physical game. Desharnais has recorded three assists in his first eight games, is a plus-5, and is averaging at least a blocked shot and a hit per game. If he were to get more minutes, the defensive contribution would increase much higher.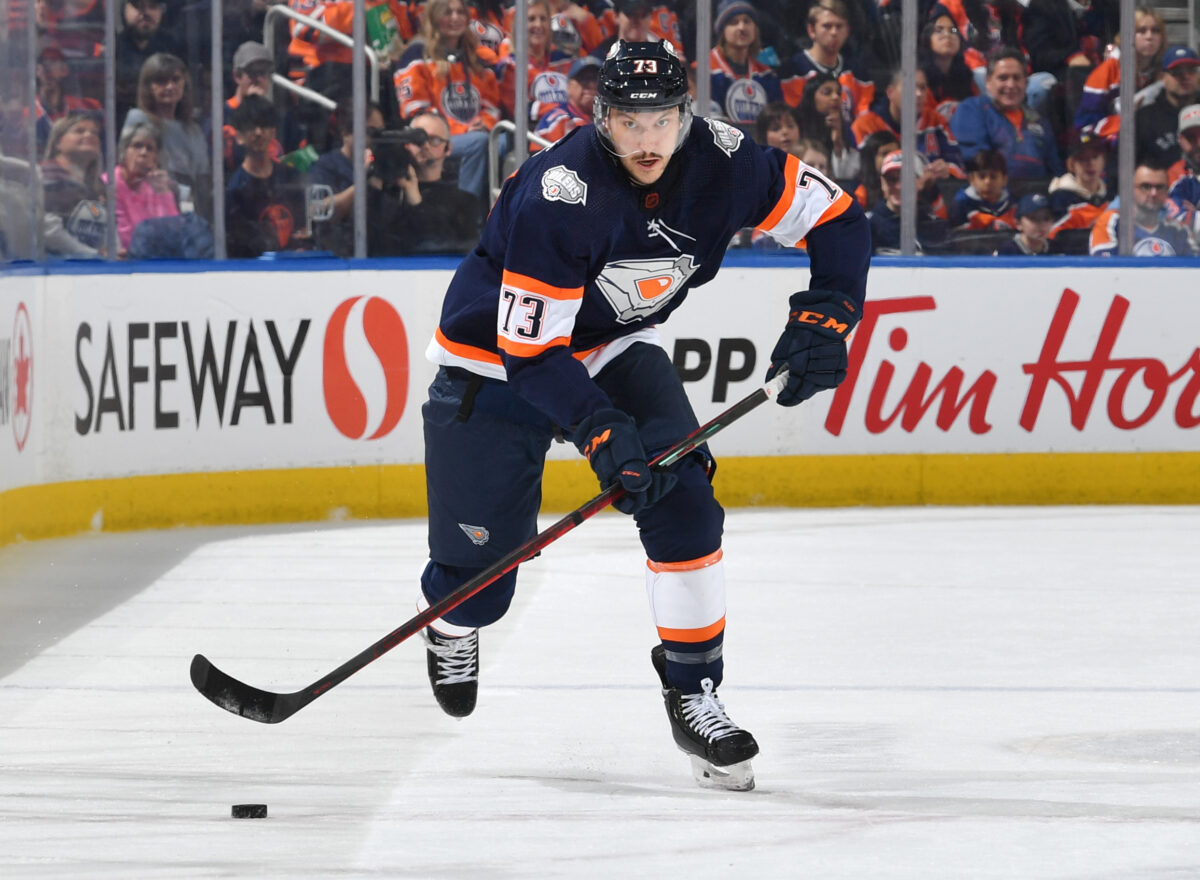 As of right now, Desharnais could move into a third-pairing role alongside Kulak and it could work out great. Kulak is more comfortable on the third pair while Desharnais has the experience and salary to play that role right now. I've noticed that every time Nurse and Desharnais are on the ice together, they have chemistry. As a pairing, their Fenwick is 56.10 and their shots for percentage is 58.33. They also haven't been scored on. This may be somewhat of a longshot, but Desharnais could be an unexpected, top-line, shutdown defenceman in the future with Nurse.
The Oilers are still taking good looks around the league at potential defensive upgrades this season. If they do add, it reinforces the need to move a defenceman out. This could be a way for the Oilers to get someone analytically better than Ceci for cheaper in a rental, freeing themselves of some cap problems this season and providing more room to work with in the summer.
Trading Ceci in the offseason is still a perfectly viable option. I don't think the Oilers need to touch their defence this season because of the recent success it has had. That can, of course, change in the course of a month. The Oilers would feel the loss of Barrie more than Ceci and offence is harder to replace than defence. The decision is clear and in the hands of Ken Holland.