The biggest name at the 2023 NHL trade deadline came off the board on Jan. 30. Bo Horvat, who the Boston Bruins had a lot of interest in, was traded from the Vancouver Canucks to the New York Islanders in exchange for Anthony Beauvillier, Aatu Raty and a conditional first-round draft pick in the 2023 Entry Draft. Islanders' general manager (GM) Lou Lamoriello made the move with his team struggling for offense and needing to make up ground in the Eastern Conference playoff race, which they currently sit on the outside looking in.
---
---
For the Bruins, Horvat would have added center depth for this season, but also the future for when Patrice Bergeron and David Krejci are gone. If Bruins GM Don Sweeney was able to pull off a trade with the Canucks for Horvat, it would have most likely included top prospect Fabian Lysell, their 2023 first-round pick, and a player off the roster, likely Trent Frederic, Jake DeBrusk or Brandon Carlo, someone who Vancouver was reportedly interested in. Sweeney decided to pass.
Related: Bruins' 3-Game Losing Streak Highlights Trade Deadline Needs
---
Latest News & Highlights
---
Regardless, missing out on Horvat this early allowed Sweeney to take a step back and see what other options are. There are still many interesting names still available to help with roster additions, but missing out on Horvat does not mean that the Canucks can still help the Bruins. Vancouver GM Patrik Allvin said during his press conference following the Horvat trade, "This might be the starting. I've got to assume more calls will coming along here.'' If he was quick to move Horvat, he might be ready to make more deals sooner rather than later.
Canucks Have One Player Bruins Can Use
If there is one thing that the Bruins' recent road trip and losing streak have taught us is that there needs to be an addition on defense. Vancouver has the perfect fit that could be added to Boston's blueline in Luke Schenn, a player that Allvin said, "(is) a very attractive player and what he brings on the ice." What he brings to ice is what Boston needs.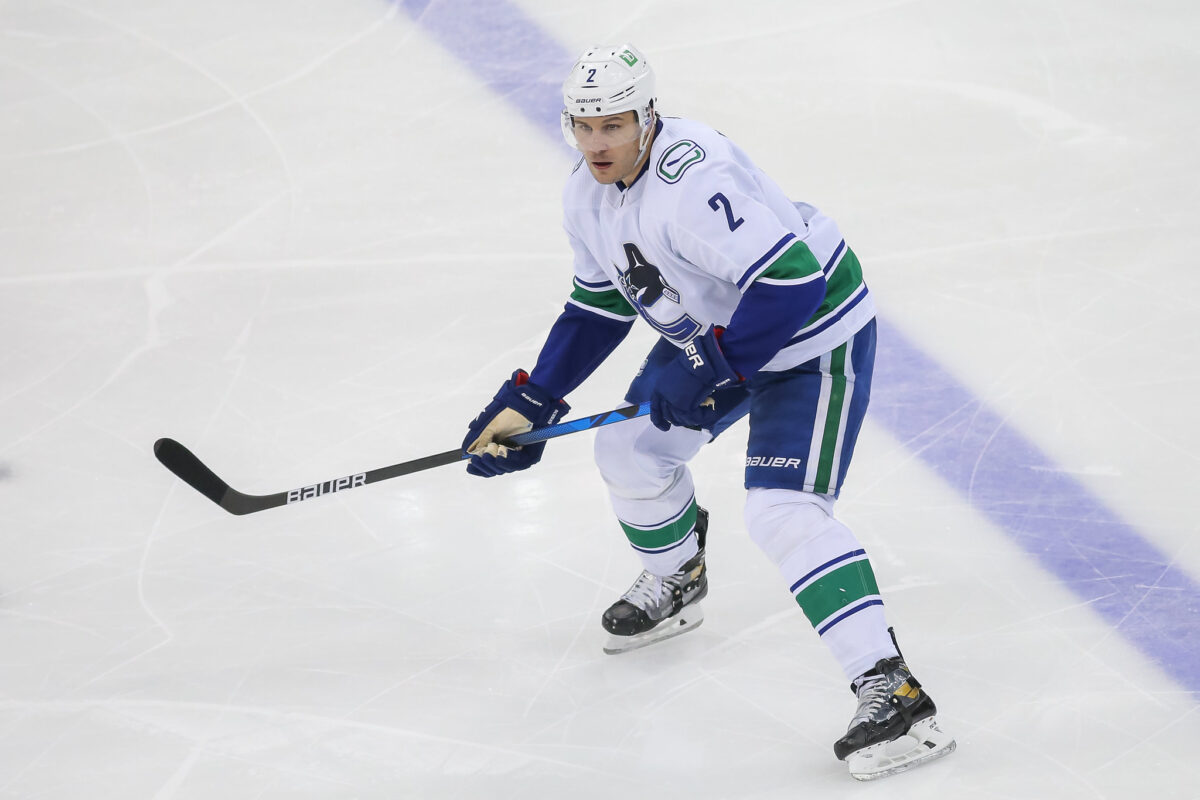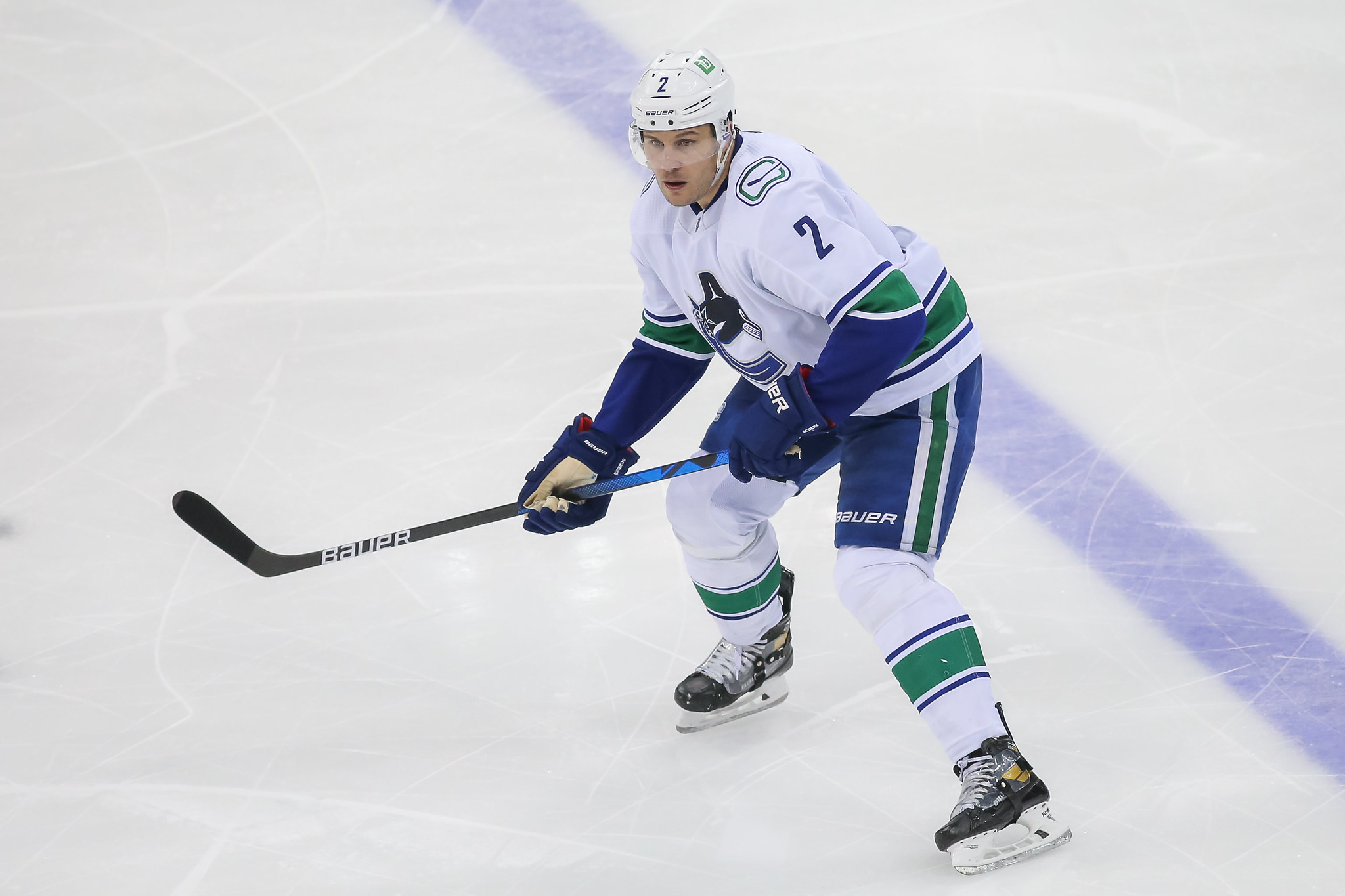 The 6-foot-2, 225-pound right-shot will be an unrestricted free agent this summer, but he is the type of player the Bruins need on defense for not only the rest of the regular season, but also the playoffs, as he is logging nearly 18 minutes a night. What he would provide is a physical presence and just overall toughness that they have been lacking on the back end in the recent playoff series the last couple of seasons. Carlo and Matt Grzelcyk are good regular-season defensemen, but come playoff time and when the game becomes more physical and is a grind, they tend to disappear at times.
Carlo and Grzelcyk also have an injury history that can't be ignored, but in the overall picture, Sweeney has added to the defense at the last two deadlines with Mike Reilly, Hampus Lindholm, and Josh Brown, different types of players. Reilly is more offensive than Brown, who was brought in for depth. Lindholm is one of the top two-way blueliners in the NHL, but Schenn provides what they need, a physical defenseman that can be a penalty-killer and is rarely out of position. Any offense you get from this season (he currently has two goals and 14 assists) would be an added bonus. He also has plenty of experience in the playoffs, winning two Stanley Cups with the Tampa Bay Lightning in 2019-20 and 2020-21. Cap hit-wise, he's perfect for a team tight with space like the Bruins as the former fifth overall pick by the Toronto Maple Leafs in the 2008 Entry Draft is earning $850,000 this season.
Sweeney and Allvin Have Recent Trade History
Sweeney and Allvin are not strangers to each other. In October, Sweeney sent Jack Studnicka to the Canucks in exchange for two prospects, goalie Michael DiPietro and defenseman Jonathan Myrenberg. Moving on from Studnicka was not necessarily what the Bruins wanted to do, but it was needed. Once thought of as the future center in waiting for Bergeron or Krejci, he just never found consistency or developed under former coach Bruce Cassidy or current coach Jim Montgomery. With the Canucks, he is getting his shot in the NHL and has four goals and six points in 31 games.
There is no doubt that the Canucks are going to move parts of their roster before the March 3 deadline. Could Connor Garland become available? He is someone who would be a welcomed addition to the bottom-six forward grouping that would supply much-needed offense. It's likely that Allvin will answer the phone and listen to any and all offers coming from the other end. Right now, Schenn would be a welcomed addition to the defense for the rest of the season and an important rental. Acquiring him should not take much more than a third or fourth-round draft pick and possibly getting the Canucks to take Craig Smith off of their hands to free up cap space, which for a team in a win-now mode, is a deal that should be made.
---
---