You knew at some point that the Boston Bruins were going to come back to earth. It was only a matter of time. Everything that could have gone right, has gone right under first-year coach Jim Montgomery. They have the best record in the league at 38-7-5, they are nine points clear of the Carolina Hurricanes for the best record in the league and 11 points clear of the Toronto Maple Leafs for the top spot in the Atlantic Division. On the outside things look good, but on the inside, there needs to be some help added.
What the Bruins have accomplished through the first 50 games of the 2022-23 season is remarkable. They are getting strong goaltending, they have got career performances from some players you would not expect to be having the season they are and they have avoided many long-term injuries to key players. At some point, however, you knew that they would be facing some adversity and now they are. Currently on a three-game losing streak, their first multiple losing streak of the entire season, and if there's one thing that we have learned in the three last games is that there needs to be additions at the March 3 trade deadline.
Related: 3 Takeaways From Bruins' 4-1 Loss to Hurricanes
---
Latest News & Highlights
---
This is not an overreaction to the recent skid, it's the truth. Yes, they were bound to have a skid, but this streak should get general manager (GM) Don Sweeney prioritizing his club's needs in the next month.
Bruins' Need Another Right-Shot Defenseman
This has not been the best trip and recent stretch for the defense. Turnovers, taking too many chances leading to odd-man rushes have spelled disaster in the last three games. Could it be that some players are getting tired and need the upcoming 10-day break? Very possible, but some performances can't be ignored, like Brandon Carlo's.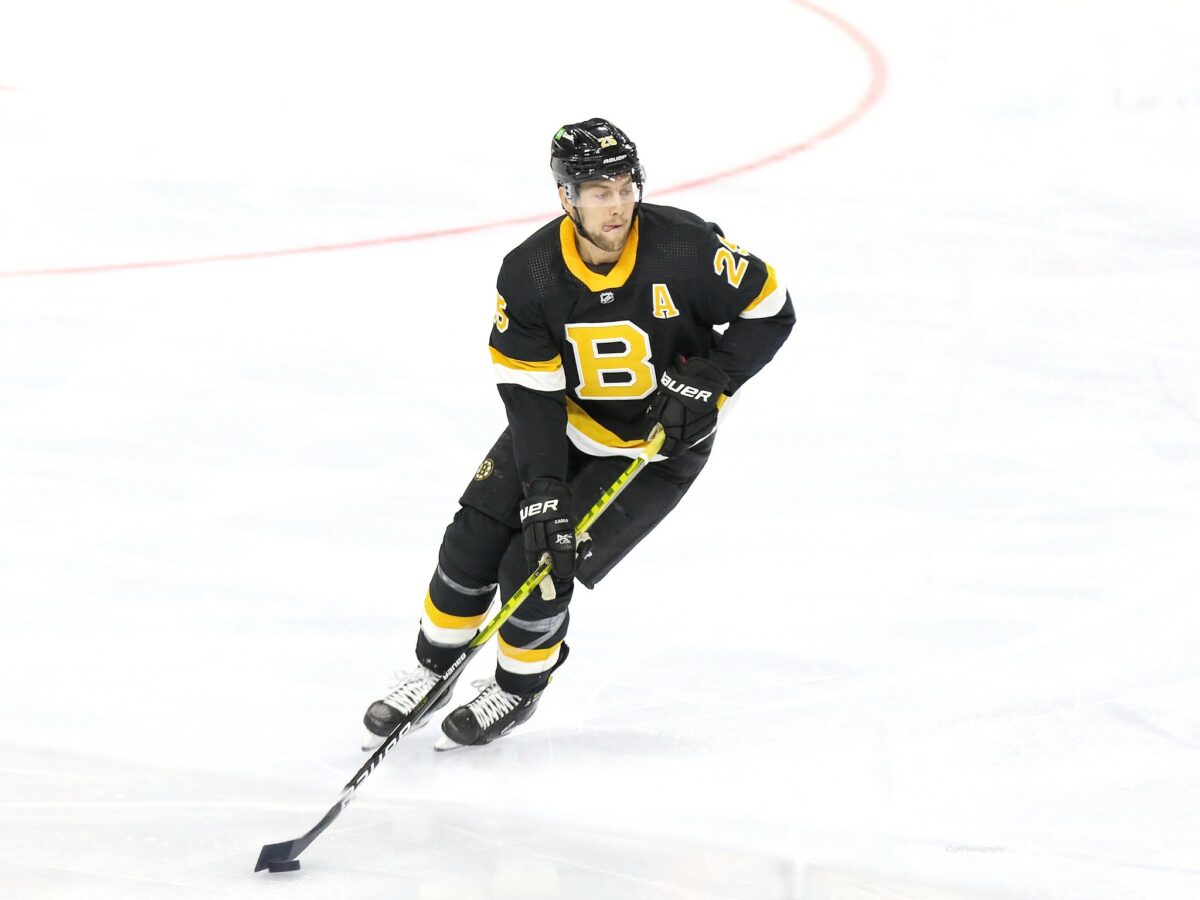 Since Charlie McAvoy returned in mid-November, the Bruins have been lucky that injuries have not hit the back end. Connor Clifton has been the most consistent blueliner on the third pair as he leads the team in hits (137) and registered 73 blocks. Derek Forbort has been good, especially on the penalty kill, but Carlo has struggled big time in the last three games. Turnovers and a collision with goalie Linus Ullmark against the Tampa Bay Lightning led to the game-winning goal late in the third period. He failed to clear the puck at the end of the Florida Panthers game and he had a bad turnover against the Hurricanes that led to a goal. Is he someone who can be counted on come playoff time? Is Matt Grzelcyk going to be able to survive the physicality of the playoffs?
Boston has been rumored to be checking in on available left-shot defensemen, but in reality, the need is on the right side. They could use a big physical defenseman on the back end and there are options that Sweeney will have to address that need. They have been outscored 11-6 in the last three games with a lot of it being on the defense.
Bruins Need Offensive Depth
Another area of need is a forward, possibly a right wing for the bottom six, but Sweeney might have to swing a bit higher. It's easy to pin some of the recent struggles on Craig Smith, but since Jake DeBrusk went down with a fractured foot in the Winter Classic on Jan. 2 at Fenway Park, the Bruins have lacked depth scoring.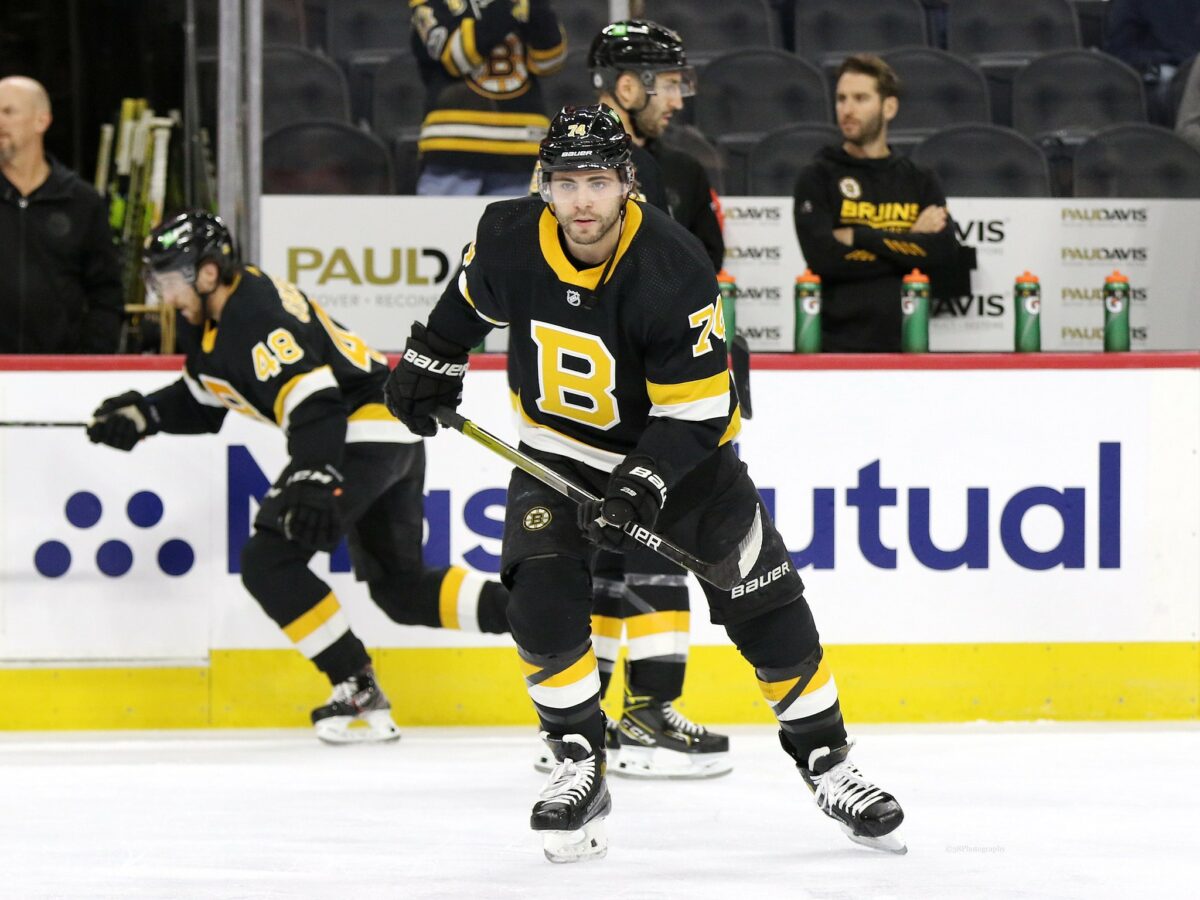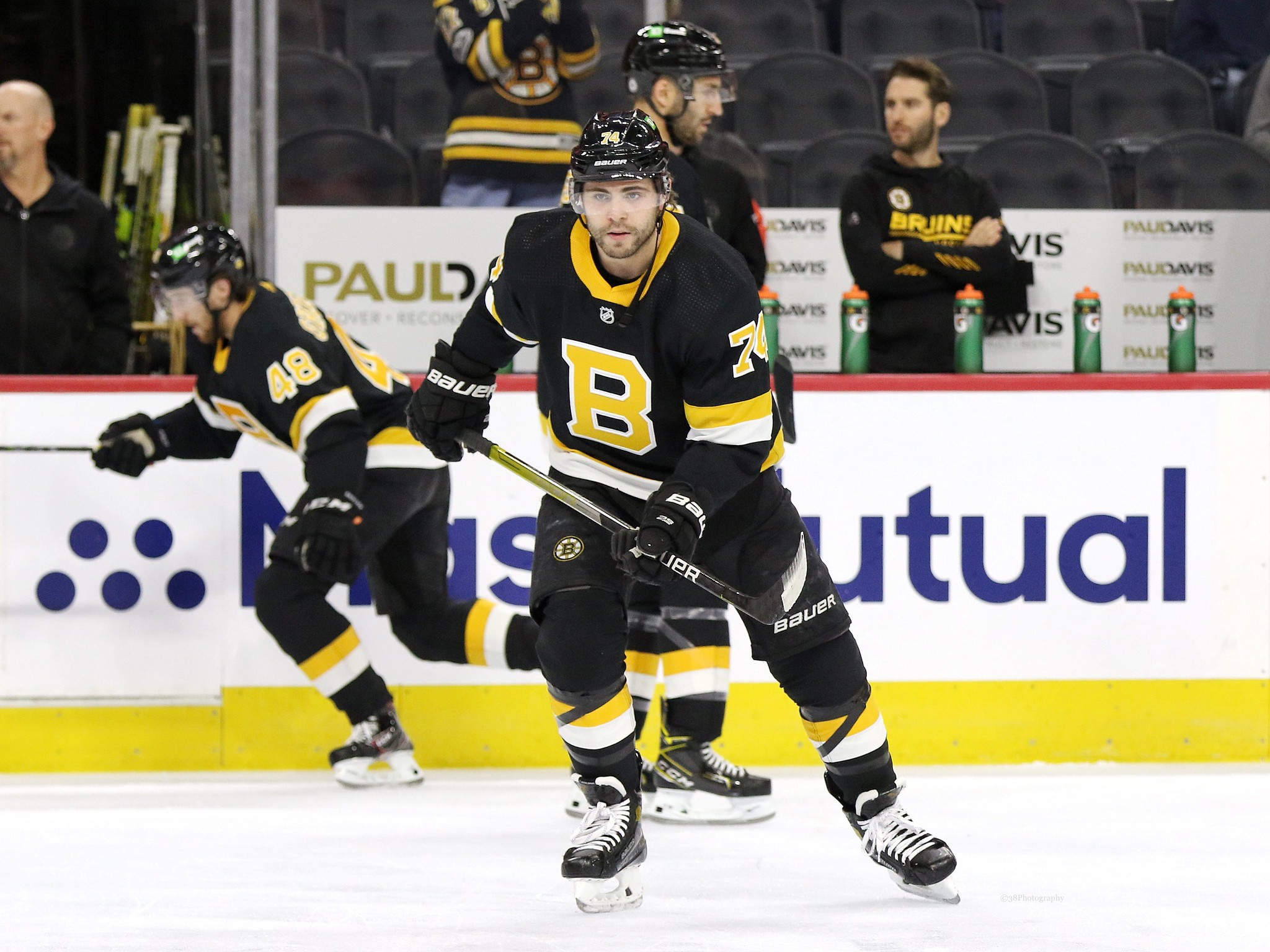 Smith, Charlie Coyle, and Taylor Hall all broke lengthy scoring droughts on the trip, but the Bruins are not getting much from Patrice Bergeron or Brad Marchand. Since DeBrusk went down, it's been a rotating door on the right wing with the two veterans. Smith did not work out, Hall has looked uncomfortable up there, and should the Bruins be concerned about his scoring slump of just two goals in 20 games? 
David Pastrnak is the move to make, but it weakens the second line with him, David Krejci, and Pavel Zacha who have been the most consistent line for the Black and Gold. There is a need for balance with the forward lines, something they had earlier this season. Fabian Lysell is someone who they might consider giving a shot, but he missed the Providence Bruins weekend American Hockey League (AHL) games with an injury.
Does Sweeney go with a bottom-six forward like Ivan Barbashev of the St. Louis Blues or Jonathan Toews or Patrick Kane of the Chicago Blackhawks? All four would be an upgrade over Smith and all four would be an addition to the top six should an injury occur in the postseason or on an emergency basis.
Losing Streak Should Be an Eye-Opener
The Bruins have got a taste of what to expect in the playoffs in the last three games. Their opponents have been more physical, and the Hurricanes did to them on Jan. 29 what they did to them last spring. Their forecheck was relentless which led to turnovers on two of their four goals, they were physical and had Boston playing on their heels. Yes, the Black and Gold were on the second night of a back-to-back and their third game in four nights, but too many times they were caught running around playing the game the way Carolina wanted it played.
Related: Bruins: Odds That Pending 2023 UFAs Get a Contract Extension
"I think they're good at pressuring you everywhere, the whole 200-foot [rink]," Montgomery said. "They had a great checking game. They committed to it. I think their checking game led to turnovers because we exposed pucks; we didn't protect them well and do what you say, put it in behind them and go to work in behind them. Two of their goals, their first and their third goal, were direct results of that.
"Their work ethic and how hard they were to play against led to us being tired over time because we didn't have the puck a lot, we were chasing it a lot. They checked us really well and then they protected it well in the offensive zone."
Again, this is not an overreaction to their first three-game losing streak and it is good that they are finally facing some adversity for the first time this season, but they will need help at the trade deadline and this streak should be an eye opener. This will not be the last time they face adversity this season and they should expect it in the playoffs. If they are going to flip the script on the Hurricanes, Lightning, or even Toronto Maple Leafs, they are going to need additions at the trade deadline. More help on defense and more forward depth and balance will be needed to reach the goal they have this season with a long playoff run. 
---
---