Boston Bruins left-winger Brad Marchand has developed himself from a fourth-line pest into one of the NHL's premier scorers. His path to joining the NHL elite was atypical, however.
According to Hockey-Graphs, most players plateau in Wins Above Replacement (WAR) from ages 22 to 25 and endure a slow decline in the following years. Other studies, using raw point totals, find that the peak age is somewhere between 24 and 26. So, where did Marchand come from, and what business did he have breaking out at age 28?
---
---
The narrative has long been that Marchand is the beneficiary of playing alongside Patrice Bergeron. Of course, anybody who plays with Bergeron will reap the benefits, but the theory that Marchand couldn't be a star independently has been debunked.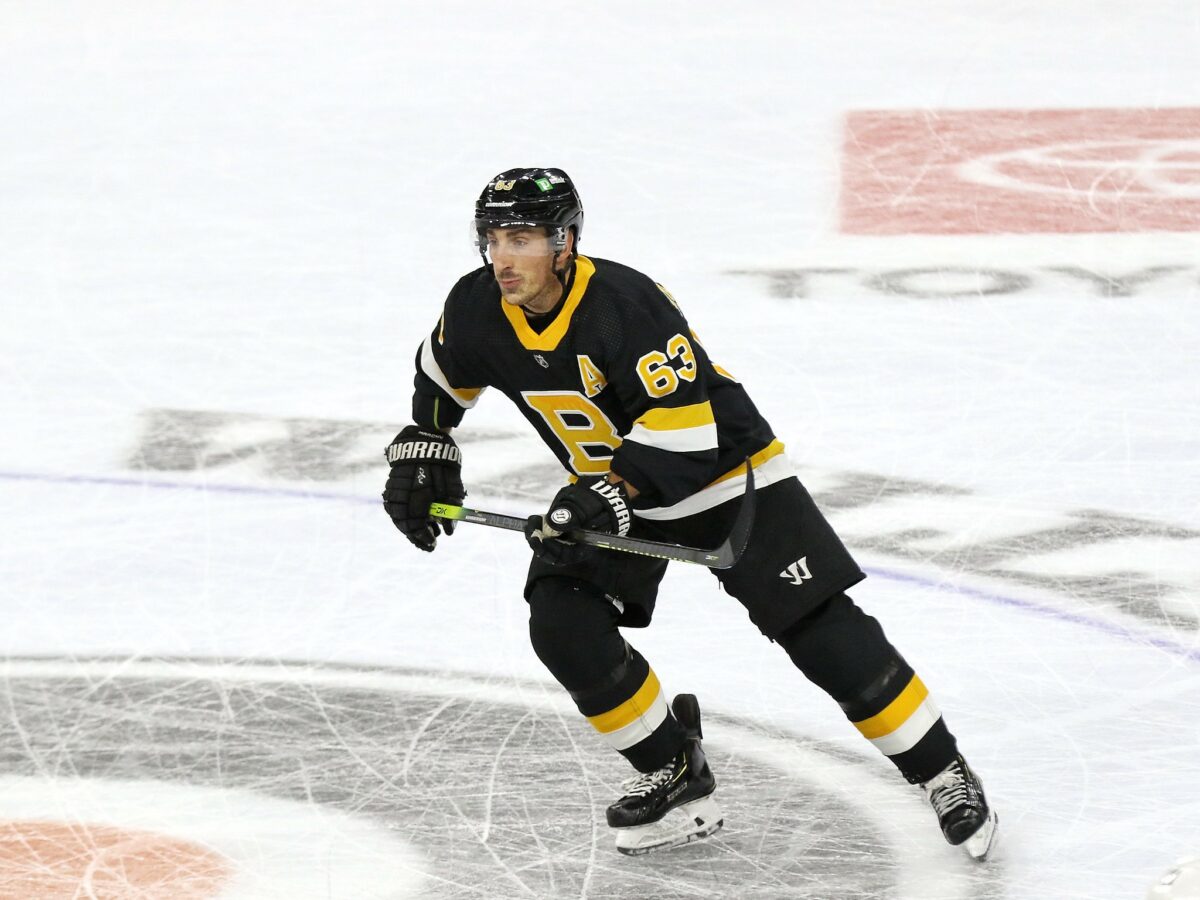 Marchand tallied three goals and three assists in the five games Bergeron missed to begin the 2017–18 season. In the three games without Bergeron the preceding year, Marchand was good for two goals and five assists. It was the first look at Marchand in his absolute prime. He finished his 2016–17 campaign with 85 points in 80 games.
Those 1.06 points per game were 0.26 higher than his previous career high. It was his transformation into a true NHL star. However, it didn't happen overnight, and it all hinged on his attitude.
Brad Marchand – NHL Prospect
Marchand was the Bruins' third-round selection in the 2006 NHL Entry Draft. His scouting report painted the picture of an undersized grinder with above-average skill. Marchand even talked about himself in that manner. In an interview with Hockey's Future, he prioritized qualities like "energy," "strength," and "work ethic" ahead of his scoring ability.
Ted Nolan, his coach in Moncton of the QMJHL and amateur soothsayer, was one of the few who saw the kid's potential. "I've never seen a guy more determined to get a puck in all the years that I coached junior hockey," he told Hockey's Future. "He's going to be a dynamite steal. People might say he's too small, but with the way the game's changing, everything's revolving around skill and speed and Brad Marchand is a perfect prototype for that new era of hockey."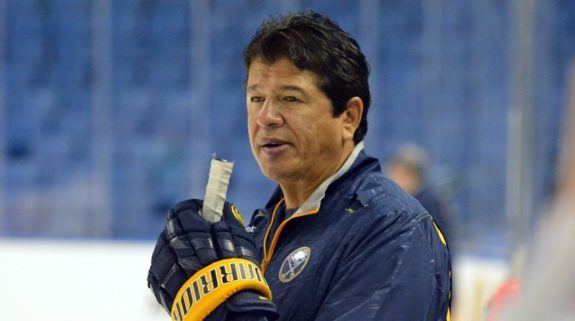 Marchand had a breakout year with Val d'Or in 2006-07 with 80 points in 57 games. He was traded midway through the following campaign to his hometown Halifax Mooseheads and combined for a total of 73 points across 59 regular season games.
Despite the success, his season ended poorly. Though leading the team in playoff points, Marchand was benched for the decisive fourth game of the QMJHL semifinal. He had only managed one assist in the first three games of the series, but the rumor within the Bruins organization was that his attitude was to blame. The Gatineau Olympiques finished their sweep of the Mooseheads, and Marchand's junior career concluded in disappointing fashion. It was an inauspicious preface to his professional career and the birth of a troublesome reputation.
Providence Bruins and NHL Debut
There wasn't much about Marchand's time in the AHL that suggested he would be a future star. The 18 goals and 41 assists he tallied in his 79-game 2008-09 season were impressive for a professional debut. However, a future top-six winger would typically light up the AHL to a greater degree. His 0.75 points per game sat well behind future nobodies like Martins Karsums and Martin St. Pierre—whose claim to fame is sounding like an off-brand Martin St. Louis.
Marchand's second go-around in Providence started more successfully, but he had an uneven campaign all around. He began the 2009–10 season red hot, scoring six goals in his first six games and earned a promotion to the NHL squad. In his debut with Boston, he registered his first career point, but that would be the high-point of his NHL season. He failed to crack the scoresheet over the next 11 games and was sent back down to the AHL.
You may also like:
He spent the next 28 games in Providence and scored only seven goals. A modest hot streak of 16 points in 14 games earned him another call-up. However, Marchand didn't do much with his second opportunity. He only suited up for eight more games, and his single assist in his first bout remained his only point in 20 total games with Boston. He failed to crack the playoff lineup.
The Merlot Line and Bergeron
Despite struggling in his two brief stints with the team, Marchand seized a spot in the opening night lineup the following season. The Bruins placed him on their energy line, known as the Merlot Line due to their dark-red practice sweaters.
His linemates Gregory Campbell and Shawn Thornton were both known for their hard-nosed, maximum-effort style. Marchand fit well with them. It wasn't necessarily showing up in the box score, but he was leaving his mark on games.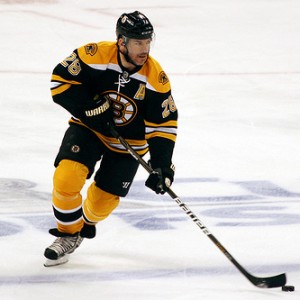 Marchand's effort impressed Claude Julien, his coach at the time. On a post-Christmas road trip, Julien decided to bump the young winger into a top-six role. Playing with Bergeron and Hall of Famer Mark Recchi would turn out to be the best thing for him. He was finally in a position to showcase his scoring touch.
If his inability to score goals in more than short bursts in Providence was troubling, Marchand's 21-goal rookie season quelled those concerns. He played a tenacious and skilled two-way game and provided hope for his future development. Julien showed a lot of trust in him, playing him on the penalty kill an average of 1:34 minutes per game, fifth on the team among forwards. Marchand rewarded his coach by scoring five shorthanded goals, good for third in the league.
His 21 goals put him in the top-100 in the NHL and fifth among rookies. The 41 points he tallied placed him ninth among rookies. In the end, he finished 12th in voting for the Calder Trophy and even garnered a couple of Selke votes. All of this occurred while he was developing a reputation as a guy who plays on the edge and gets under his opponent's skin. Overall, it was a promising season for a rookie entering with such low expectations.
2011 Stanley Cup Playoffs
If Marchand's regular season was encouraging, his postseason was a revelation. In 25 games, Marchand scored 11 goals and tallied eight assists, seven of which were primary assists. He went from a solid, peripheral piece during the regular season to an indispensable scorer in the playoffs. He finished the Cup run behind only a scorching-hot David Krejci in goal scoring and third to Bergeron and Krejci in points.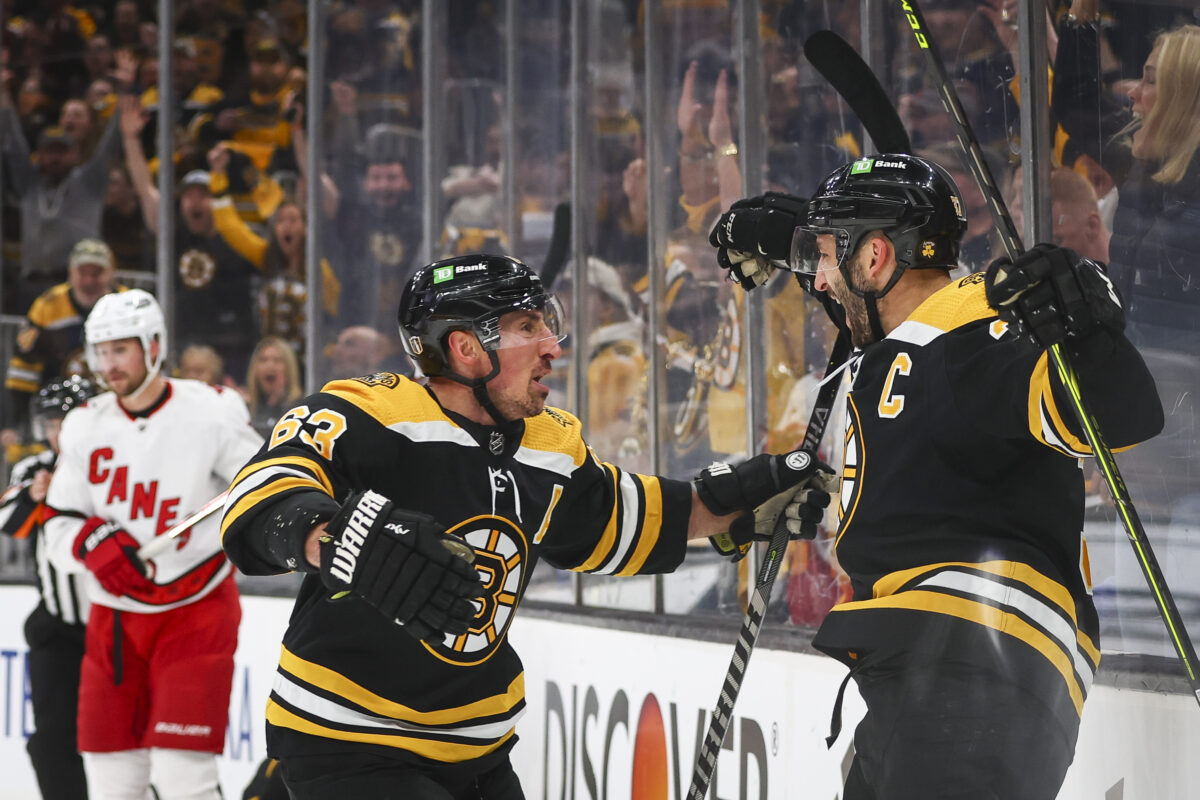 If not for Marchand, the Bruins wouldn't have lifted the Stanley Cup in 2011. In Game 4 of the first-round series against the Montreal Canadiens, with the Bruins facing a two-games-to-one deficit, Marchand provided two second-period primary assists to tie a game Boston would eventually win in overtime. In the fifth game, he scored the Bruins' only regulation goal, a game they went on to win in double overtime. He even provided another primary assist in Boston's thrilling overtime win in Game 7.
In the second round, the Bruins took their revenge against a Philadelphia Flyers team that came back to win their 2010 playoff matchup after losing the first three games. Marchand was a huge part of it. He registered points in all four games of the sweep including three points in a blowout Game 1. In addition, he added a game-tying goal in what would be another Bruins overtime win in Game 2. Despite almost completely disappearing in the Eastern Conference Final against the Tampa Bay Lightning, he still managed to notch a game-winning goal in Game 5 of what would become a seven-game Bruins win.
2011 Stanley Cup Final
Although he struggled in the Conference Final, Marchand came back with a vengeance. In an exciting Stanley Cup Final against the Vancouver Canucks, he registered five goals and two assists. All of his points came in the four games the Bruins won, the most important of which were his two goals and one assist in the clinching Game 7 in Vancouver.
His five goals and seven points both led all skaters in the series. The pesky scorer imposed his will while maintaining his agitating attitude. Aside from Tim Thomas, who had been temporarily replaced by an impenetrable forcefield, Marchand was perhaps the most important player in winning the Cup Final.
The Bruins were considered a heavy underdog entering the series against the Presidents' Trophy-winning Canucks. After losing the first two games on the road, a comeback was seen as a near impossibility.
The Canucks featured four of the best players in the world at the time. Henrik Sedin was coming off a 112-point Art Ross and Hart Trophy campaign in 2009–10. He led the league in assists for the second consecutive year in 2010–11. His twin brother Daniel Sedin was fresh off an Art Ross Trophy-winning regular season of his own with 41 goals and 104 points.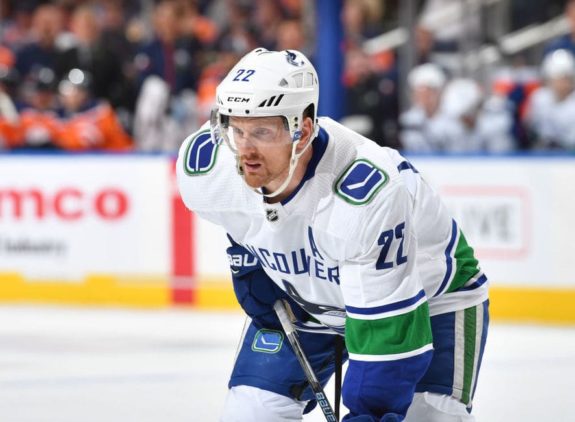 Not to be outdone, second-line center Ryan Kesler also scored 41 goals and would go on to win the 2010–11 Selke Trophy. If that wasn't enough, their goaltender Roberto Luongo posted a .928 SV% and a 2.11 GAA in the regular season. Those numbers would earn him a spot as a Vezina Trophy finalist. Needless to say, the Bruins' backs were against the wall.
Marchand the Dirty Player
After enduring some unsavory play in Vancouver, including Alexandre Burrows biting the finger of Patrice Bergeron, the Bruins were on edge in Game 3. A first-period hit by Aaron Rome to Nathan Horton's head changed the tenor of the series. Horton was done for the season. The Canucks had poked the bear one too many times. The series went from chippy to downright nasty, and no player was better suited for that paradigm shift than Marchand.
He joined the fun in Boston's 8–1 Game 3 victory, contributing an assist and a shorthanded goal. The highlight-reel goal was almost a taunt. In blowing by three Canucks and scoring on a sprawling Luongo, he had embarrassed them. It was a feeling Vancouver wouldn't be able to shake for the rest of the series.
Marchand made his presence known in more than just the box score in Game 4. In addition to a second-period goal, which essentially put the game away, he involved himself in the sideshow that accompanied the series. Late in the third period, Marchand dangerously used his free hand to clothesline and throw down Christian Ehrhoff. The whistle immediately blew for a penalty. Daniel Sedin took exception and charged at him. Marchand ducked the hit and flipped Sedin into the boards. Keith Ballard then stepped in to deal with him.
The submarine on Sedin was reminiscent of a similar hit he delivered to Mason Raymond in Game 1. On the largest stage, Marchand crossed the line from being a pest to playing dirty. While it solidified his reputation across the league, he managed to pick his spots such that it didn't hurt his team.
Clinching the Cup
After the Bruins lost a tight Game 5 in Vancouver, they returned home to face elimination. Marchand set the tone early in the penultimate tilt, scoring five minutes into the first period. Boston would pour it on from there. By the end of the first frame, the Bruins were leading 4–0 and Luongo had been pulled for the second time in three games. Marchand would also provide one of the series' iconic moments as time wound down in the final period of Boston's eventual 5–2 victory.
As had become customary in the contentious series, a net-crashing scoring opportunity turned into a minor scrum. Marchand paired off with Daniel Sedin and, sensing his passivity, grabbed his collar and repeatedly punched him in the face with a gloved hand. Neither Sedin nor his teammates retaliated in any way. It was a microcosm of the series' final five games. The Bruins were the aggressors, taking what they wanted. The Canucks seemingly lacked both the will and the ability to stop it.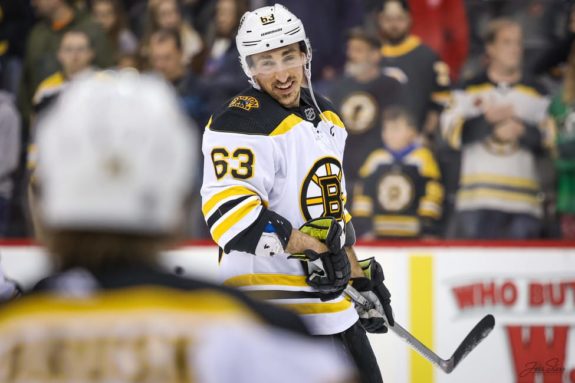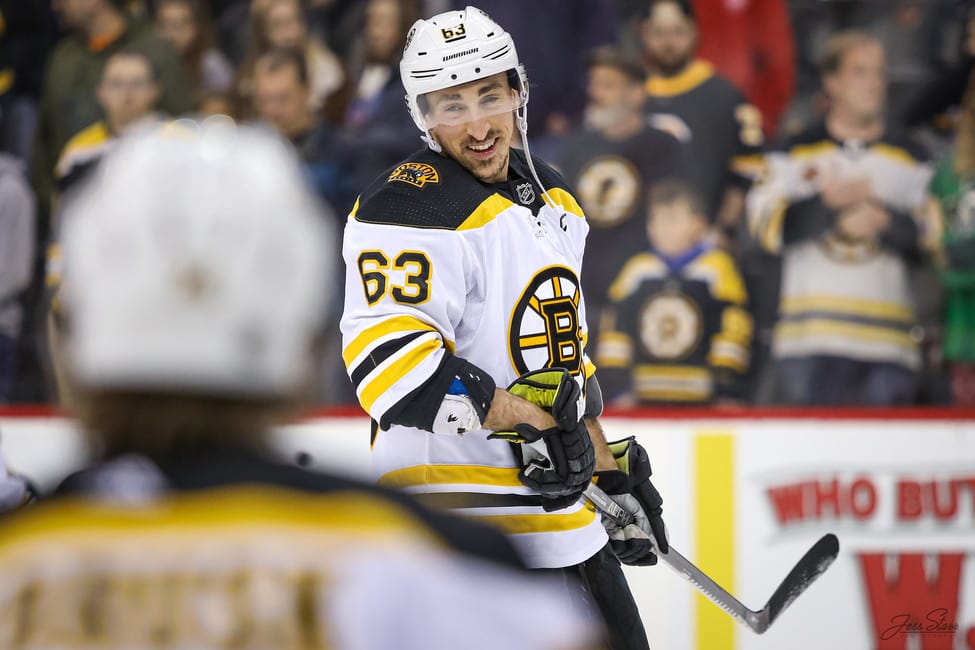 Fittingly, the diminutive forward left his paw prints all over the clinching game. Not only did he factor into three of the team's four goals, but he also got the honor of scoring the empty-netter to ice the series. Marchand didn't miss any opportunity to revel in the glory. Some of his post-win activities included getting matching tattoos with fellow rookie Tyler Seguin, getting too drunk to appear on the commemorative DVD, and eating an entire box of Cinnamon Toast Crunch out of the Stanley Cup.
A Sniper and a Pest
Marchand's sophomore campaign successfully built upon his promising rookie season. His 28 goals put him in the league's top-40 and showed that he was certainly a top-six forward. The lockout-shortened 2012–13 season hinted that the winger might have made further gains. His 18 goals and 18 assists in 45 games put him on pace for over 30 goals and 65 points.
Totals like that would make him a surefire top-line player. However, his disappearing act in his second Stanley Cup Final appearance (zero points in six games) was a tremendous disappointment.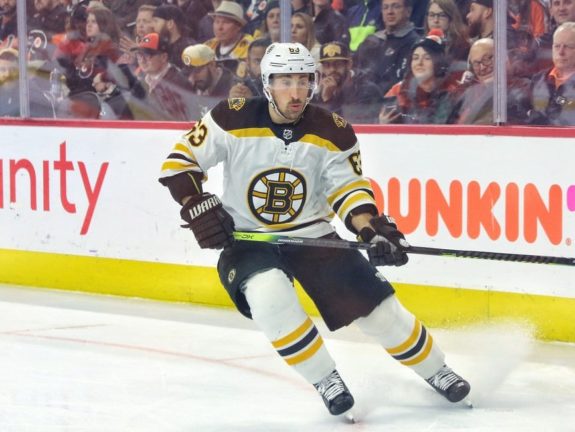 By the end of his fifth season in the NHL, it seemed as though Marchand had established his ceiling as a player. Though he had shown flashes of something more, he had settled in as a score-first, maximum-effort player. He could be relied upon for somewhere around 25 goals and 50 points. The success he had in the lockout season seemed more like an aberration than a sign of untapped potential. Then the 2015–16 season happened.
Marchand went off for 37 goals in only 77 games, which was good for sixth in the league. Why the sudden outburst? Really just one reason. Marchand shot more—a lot more. He worked impossibly hard to get open, find his shot and get it on net.
His 250 shots on goal were 70 more than in his 24-goal season prior. That's nearly an entire shot per game gained. Shooting an entirely reasonable 14.8%, his 37 goals seemed to be legitimately sustainable. So, perhaps this was the Marchand we would see going forward.
Elite Unleashed
There was still one opportunity for Marchand to improve as a player.
Up until the 2016–17 season, he had never eclipsed 28 assists. The perception that the pure-scorer wasn't necessarily a talented distributor kept him off the top power-play unit for years. From his rookie year to 2015–16, he was, on average, the 10th most utilized Bruins player on the man-advantage. In his second breakout season, he averaged the third-most power-play time on ice among Bruins.
The result was that he bumped his career-high in power-play goals up from six to nine. Meanwhile, his career-high in power-play assists skyrocketed from two to 15.
It's unclear if Julien was stifling him by keeping him off the power play or if Marchand truly needed that much time to develop his playmaking skills. What is clear is that he worked tirelessly to develop those skills. The overall effect was Marchand's first point-per-game season, in which he registered an impressive 39 goals and 46 assists in 80 games.
Who Is Brad Marchand Now?
So is this the elite Brad Marchand we can expect for the remainder of his prime years?
That would certainly appear to be the case.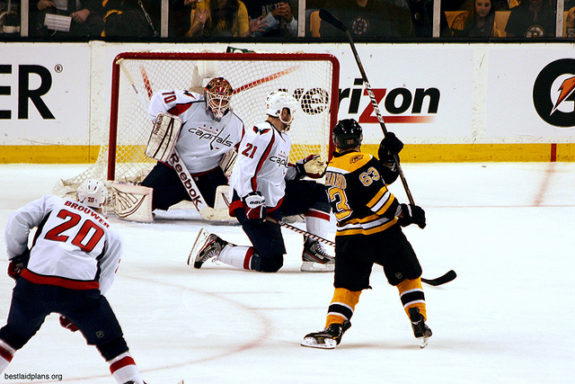 Despite the increase in goal total, his shot total actually fell from the prior season. His shooting percentage elevated to 17.3% and that was likely the cause of his inflated goal scoring. He actually attempted more shots, but not as many made it on net. 
Because of this, anticipating somewhere around 35 goals for the next few seasons wasn't as reasonable as some may have thought. The same goes for the assist department too considering how Marchand had yet to prove he could consistently do so from a season-to-season basis.
Still, with Marchand's usage on the power play seemingly set in stone at that point, it was more likely that he'd find an uptick in his assist average moving forward. For the Bruins, that alone was a great outcome for Marchand considering the path he's taken to get here.
Even with Marchand's shooting percentage jumping so high and seeming almost impossible to replicate, the Bruins' best left winger would prove that his goal-scoring and general production wasn't going to drop anytime soon.
Marchand Has Continued to Improve Every Season
He'd score 34 goals and 85 points in just 68 games in his age-29 season on a shooting percentage of 18.7%. For more context, he'd take 308 shots on net with 182 of them hitting his target and 126 missing the net. For the Bruins, though, that amount of shots missed was still a worthwhile endeavor given that they received 34 goals from the high shot-rate.
He'd also record a career-high 51 assists thanks to the emergence of another top-tier shooter in David Pastrnak.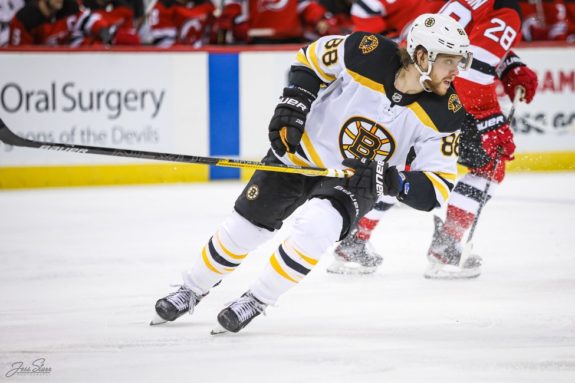 In the coming years, Marchand would somehow continue to improve, scoring 36 goals and reaching a career-high 100-points in 79 games during the 2018-19 season. He'd see his shooting percentage return towards his career-average as he'd shoot 15.6% on the year on 430 shots. He'd once again set a career-high in assists with 64 that season.
In the postseason, Marchand would score nine goals and 23 points in 24 games. Though the point production was there, it was hard to ignore the fact that the Bruins top line wasn't as effective as the team needed them to be given how ineffective the rest of the lineup was throughout the season.
The Bruins would lose in seven games in the Stanley Cup Final against the St. Louis Blues
During the 2019-20 season, Marchand has scored 28 goals and 87 points in 70 games and has once again proven to be among the best all-around players in the NHL. Projecting for a full 82-game season, Marchand would be in line to score about 33 goals and a career-high 69 assists, good for a career-high 102 points.
Another notch in Marchand's cap is the fact that he's the NHL's active-leader in shorthanded goals with 27. He'd record his 26th regular season short-handed goal during the 2018-19 season which officially put him in first place in Bruins franchise history in the category as well, passing Bruins' legend Rick Middleton.
Nobody would have expected a third-round pick with a middling prospect pedigree to develop into one of the best left-wingers in the game.
Nobody except Brad Marchand himself.
It's that attitude and the edge he maintained through every level that got him where he is today. It's how he surgically developed his game piece-by-piece to become one of the most dangerous players in the NHL.
---
---
Latest News & Highlights
---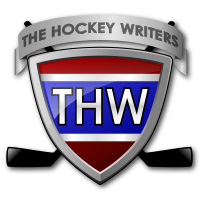 The archives of THW contain over 40,000 posts on all things hockey. We aim to share with you some of the gems we've published over the years.