At last season's trade deadline, Colin Blackwell came to the Toronto Maple Leafs with Mark Giordano from the Seattle Kraken. The Maple Leafs gave up three draft picks for the pair.
Related: Maple Leafs Newcomer Colin Blackwell Might be the Real Deal
At the time, Blackwell was considered a "throw-in" as part of the deal to bring in the veteran defenseman Giordano. However, given the Maple Leafs' scouting system, general manager Kyle Dubas probably was taking a bit of a flyer on Blackwell. Did his performance suggest there might be untapped potential in the young forward? He was obviously worth a shot.
Giordano Stayed in Toronto, Blackwell Moved On to Chicago
The Maple Leafs were never to find out. During the offseason, Giordano chose to stay in Toronto and signed a team-friendly deal to play in his hometown. However, Blackwell moved on. He signed a two-year, $2.4 million contract with the Chicago Blackhawks on July 13, 2022. That kind of contract was simply too rich for the Maple Leafs, who could find what seemed like a similar player on a much cheaper deal.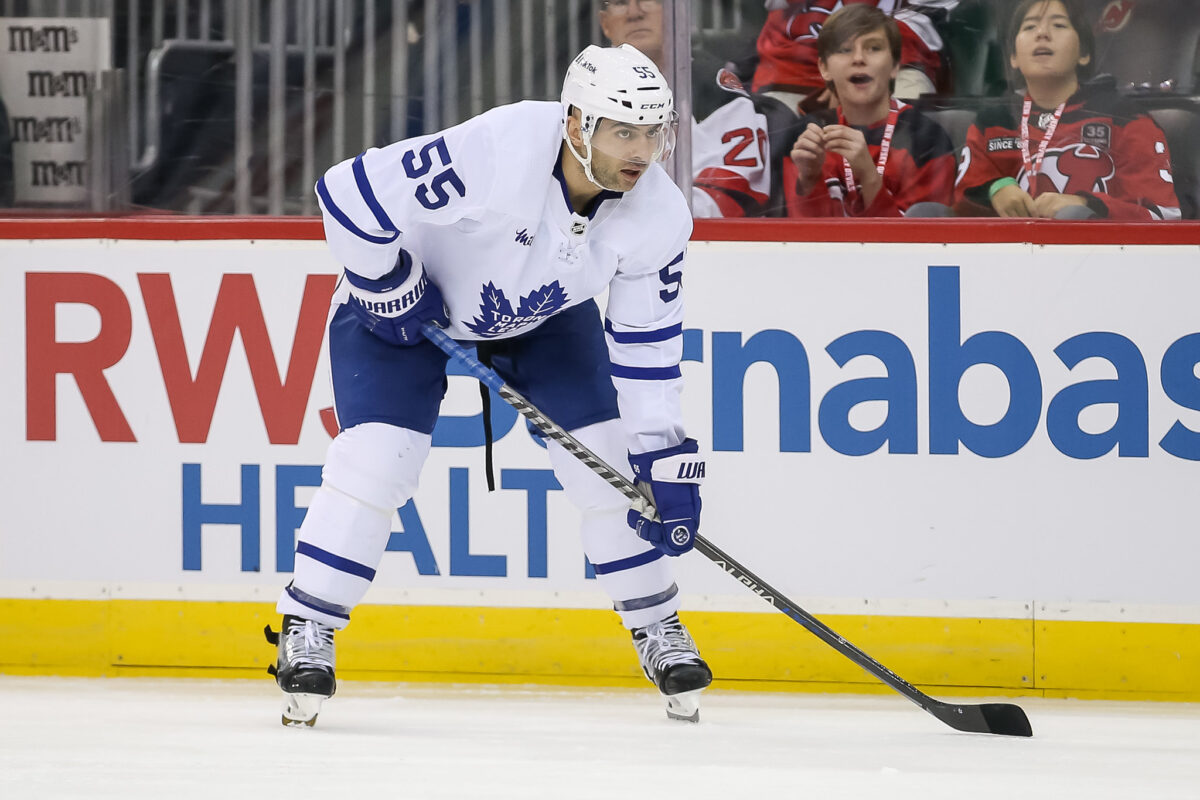 During the 2021-22 season, Blackwell played 58 games with the Kraken and Maple Leafs, scoring 10 goals and 20 points. When the Blackhawks signed him, they had hoped that if he could stay healthy for a full 82-game season, he could score double-digit goals and surpass 25 points.
Blackwell's Early Hockey History
The 5-foot-9, 190-pound Blackwell has kicked around in the NHL, never quite finding a home. He's played 180 games after being drafted in the seventh round of the 2011 NHL Entry Draft by the San Jose Sharks. However, before his professional career, he played four seasons at Harvard University, where he recorded 19 goals and 20 assists in 94 games.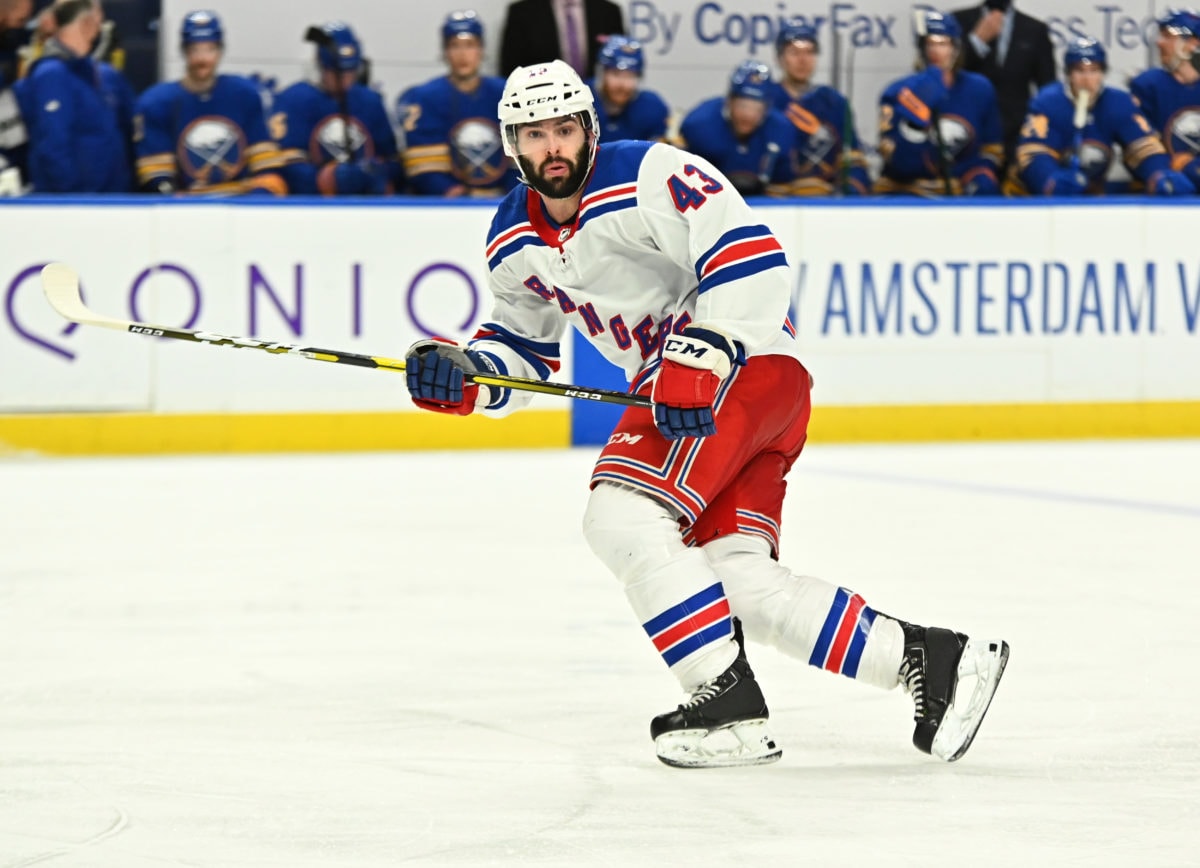 Since then, he's played with three American Hockey League (AHL) teams – in 2016-17, he played with the San Jose Barracuda; in 2017-18, he played with the Rochester Americans; and in 2018-19 and 2019-20, he played with the Milwaukee Admirals.
During the offseason, the Blackhawks became his fifth NHL team in five seasons. He's also played with the Nashville Predators, the New York Rangers, the Kraken and Maple Leafs.
Blackwell's 2022-23 Season Started Slowly
The 29-year-old's season with the Blackhawks began slowly. It took him six games to earn his first point of the 2022-23 season, with an assist in a 5-4 win against his former Kraken teammates on October 23, 2022. The biggest issue was Blackwell's lack of shooting; in his first five games, he only registered five shots.
Related: The Best NHL Defensemen Ever
---
Latest News & Highlights
---
Blackwell's point production has never picked up. He had another assist against the Edmonton Oilers on October 27, but then he went eight games without a sniff. No points at all on the scoresheet. Finally, nearly a month later, on November 23 against the Dallas Stars, he registered an assist before he went on another prolonged point drought – going 16 games without hitting the scoresheet.  
Even with his lack of production, Blackwell continues to play a limited role. He is a strong penalty-killer, which has kept him in the lineup.
Blackwell Had One Productive Season in New York
Except for the 2020-21 season, when he scored 12 goals and 10 assists (for 22 points) in 47 games, Blackwell has never put up strong offensive numbers. In 19 games in his limited time with the Maple Leafs, he scored two goals and an assist. This season, in 42 games, he has a goal and seven assists.
Related: 5 Maple Leafs Newcomers and Their 2022 Postseason Impact
However, Blackwell's hockey IQ has also kept him in the lineup, and he will likely continue to fill a bottom-six role for the Blackhawks for the rest of the season.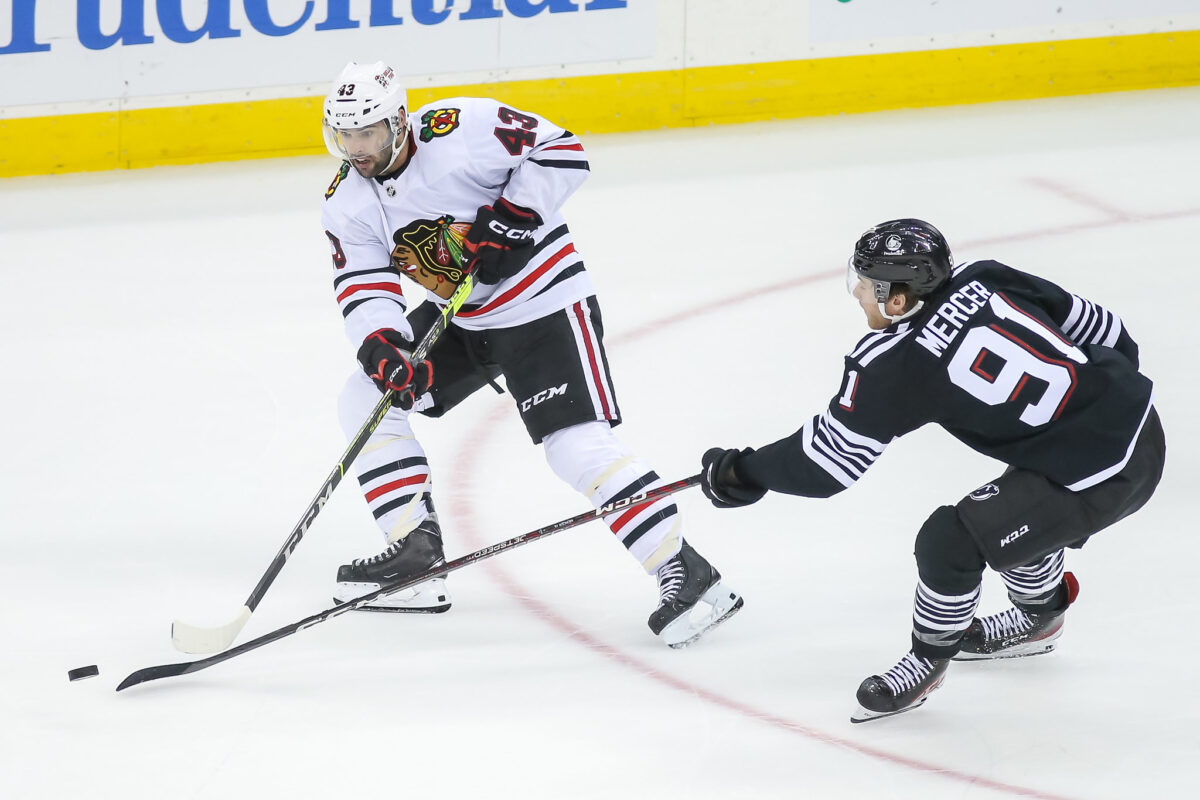 In mid-January, Blackwell set up the opening goal in Chicago's 3-2 win over the Colorado Avalanche. Although he played better in January, registering four assists in his last eight games, he has had a disappointing start with his new team. He has a minus-12 rating in 42 games, which might not be what the Blackhawks were hoping for even if he does kill penalties.