Leading the NHL's rookie scoring race, Matty Beniers looked prime to contend at his first NHL All-Star Game. Unfortunately, his first appearance is now in doubt after a highly-questionable hit by Vancouver Canucks' defenseman, Tyler Myers.
With little clarification on his status for the All-Star Game on Feb. 4, it appears as if the NHL may have to find a replacement player to take his spot on the Pacific Division team. The Kraken have several players who would be deserving of a trip to Florida for the All-Star festivities, headlined by a few potential first-timers.
Related: Seattle Kraken 2022-23 Midseason Awards
---
Latest News & Highlights
---
Jordan Eberle would undoubtedly be deserving of the honor, but considering he's already attended two All-Star Games, it might be fun to look at a few players who've never had the chance. If Eberle gets the call, it's well deserved, but let's take a look at three players who could get their first opportunity to shine on the All-Star stage.
Jared McCann
When you look at the season success of the Kraken, Jared McCann's fingerprints are all over it. He leads the team with 23 goals and currently stands as the only 20-goal scorer for the Kraken this season. His 34 points also have him sitting fifth in team scoring, which has been a great follow-up to last season's campaign when he led the team in scoring with 50 points.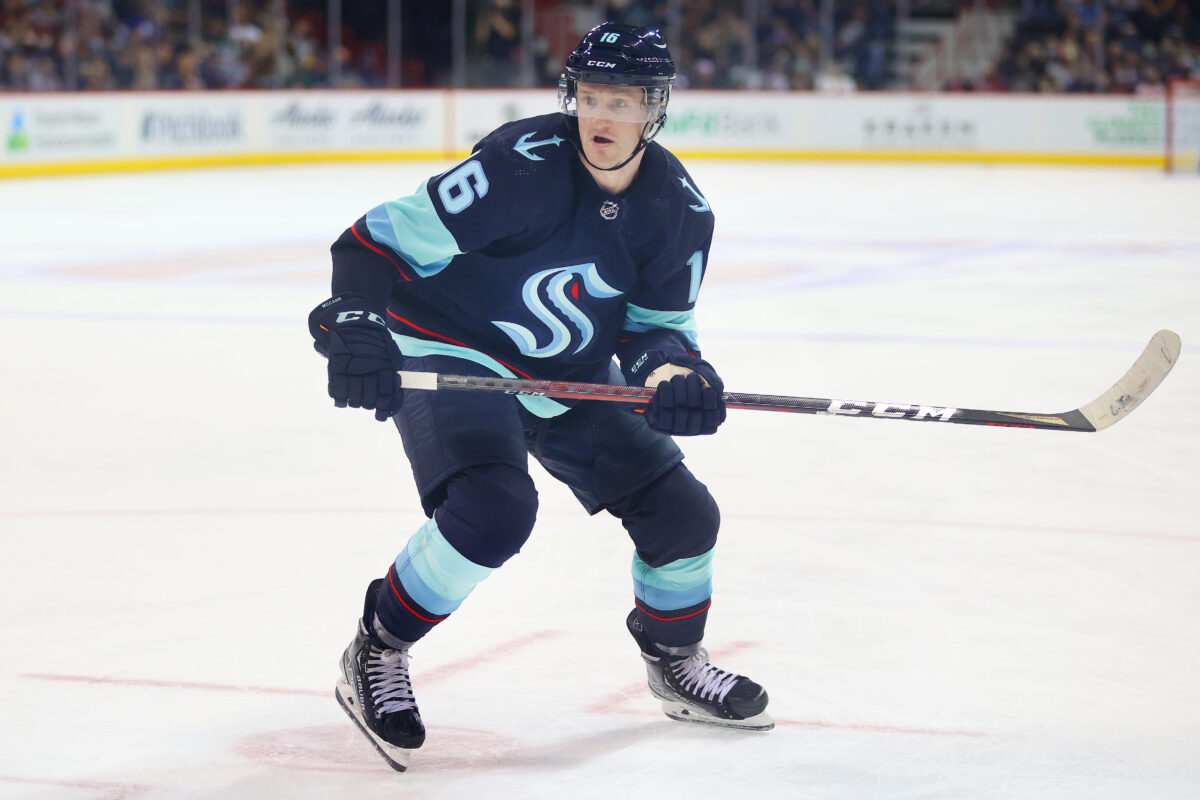 McCann is well on pace to set a new career high in both goals and points, a mark that he set last season. His goal-scoring touch this season is largely thanks to his 25.6 percent shooting percentage, which has shockingly remained that high for most of the season. He's a career 11.9 percent shooter, but he's riding this wave of finishing to a very successful season.
If McCann finds himself on a trip to Florida for the All-Star Game, it will be the first time he'll find himself with that honor. If it happens, it will be well deserved and he will undoubtedly represent the Kraken very well.
Vince Dunn
Having just set a new career high in points, Vince Dunn seems like another safe choice as a potential replacement. His 36 points sit tied for third in team scoring and he's solidified himself as a first-pairing player alongside his partner Adam Larsson.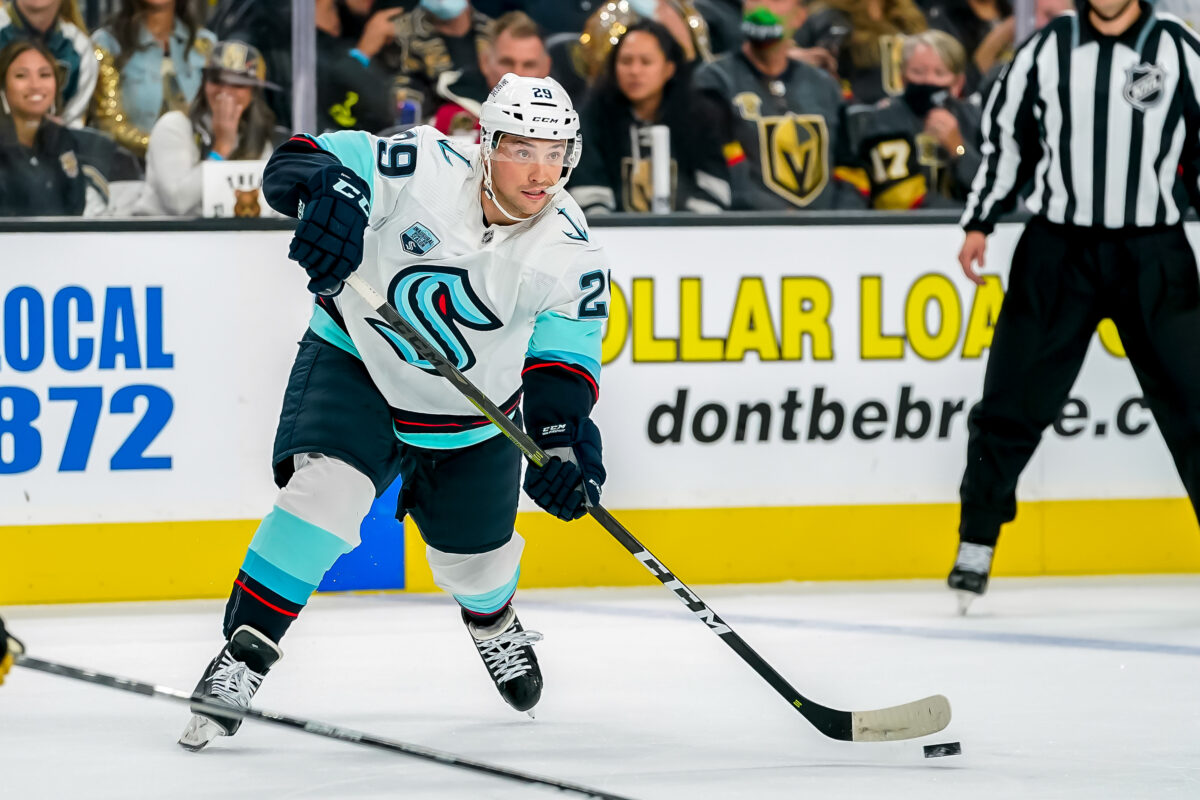 His 2022-23 season has been a real stepping stone in Dunn's path to becoming a true impact player, and the best way to reward that would be to attend his first-ever All-Star Game. Prior to this season, his career high in points was 35, a mark set in 2018-19 with the St. Louis Blues and 2021-22 with the Kraken. Now, Dunn has surpassed that mark in only 48 games.
It may help his case that the Pacific team only has one defenseman on the roster, and the league may want to add another to balance out the talent. Regardless of the roster balance, Dunn has proven he belongs on the biggest stage.
Andre Burakovsky
Leading the Kraken in points, Andre Burakovsky seems like a very safe pick to become the new representative for the team. It would also mark his first All-Star Game appearance, which is another well-deserved honor after his first season in Seattle.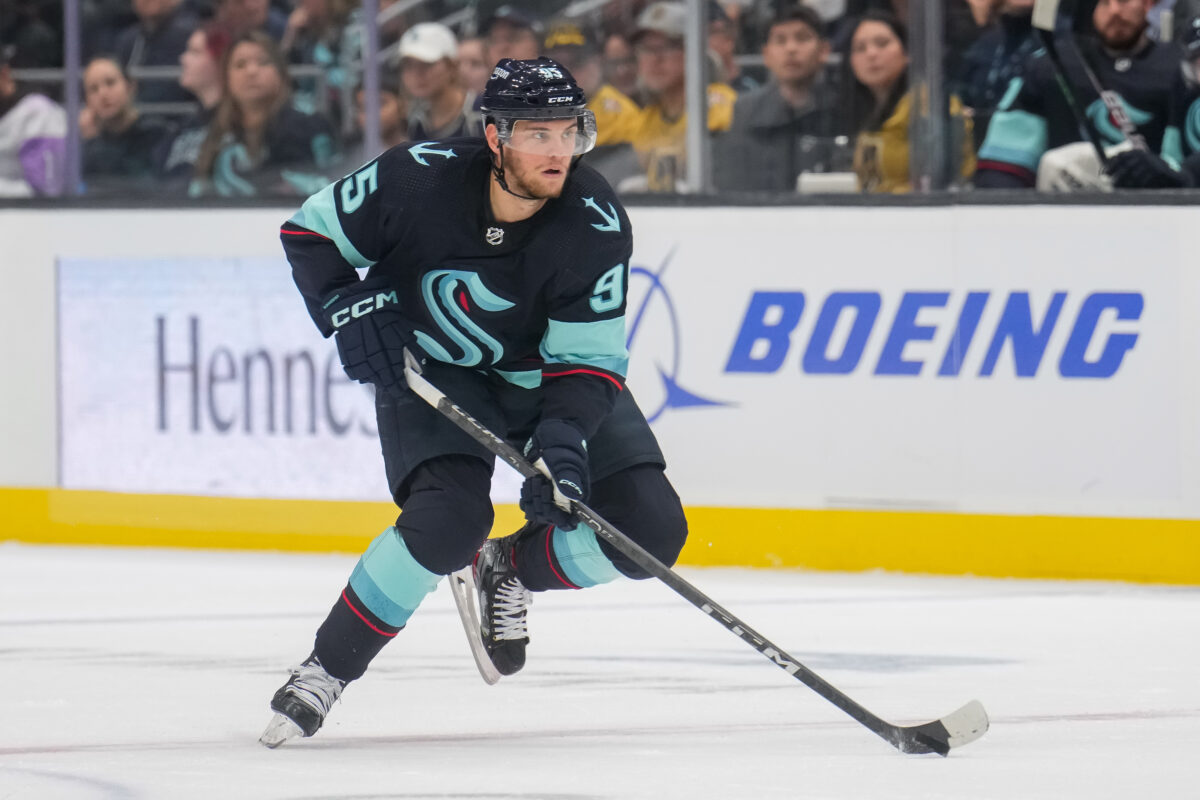 Burakovsky was signed in the offseason to help with the Kraken's scoring woes. He's helped that and more this season, rocketing to the top of team scoring with 39 points in 47 games this season. He set a career high in points last season with the Colorado Avalanche, recording 61 points in 80 games. There's a chance he challenges that mark this season, and with how he's playing, I wouldn't count him out.
It's often a team's leading scorer who makes the trip to the All-Star festivities, so it wouldn't be a huge surprise to anyone to see Burakovsky heading to Florida next week. That isn't to say he's just a default pick; he's earned this just as much as any of the other All-Stars.
All three of these very talented players have earned this sort of recognition whether they get selected as a replacement or not, but any of them could find themselves on a flight to Sunrise, Florida, next week. When a genuine argument can be made for three or more other players to be All-Stars, it's the mark of a very successful season. With the Kraken playing as well as they have and continuing to push toward their first playoff berth, the NHL will likely have a difficult decision to make if Beniers is unable to make the trip.
---
---