We've now passed the NHL's halfway mark, and for the Seattle Kraken, 36 games remain and could pave the way for what could be the franchise's first playoff run. The remaining games feature several divisional matchups, some Eastern swings, and a home-and-home that could ultimately decide the division.
The Kraken have done well to put themselves in a position to succeed as we enter the dog days of the season, but every game is important. Their 27-14-5 record ranks second in the Pacific Division and fourth in the Western Conference, but you can bet their aspirations are set higher.
The Pacific Division Battle
The Pacific is up for grabs, and the Kraken have a tough battle ahead of them as they look to fend off the Vegas Golden Knights, Los Angeles Kings, and the Edmonton Oilers. With 11 of the Kraken's final 36 games against Pacific opponents, they must beat the teams they're most familiar with.
---
Latest News & Highlights
---
To this point, Seattle has an 8-5-2 record against division opponents, which means they've left several points on the table in close games, despite their winning record. Their goal differential against the division is near even, and even in high-scoring games, their opponents tend to stick around. With a 4-2-2 record in one-goal games, the Kraken need to find a way to secure two points in these tight contests.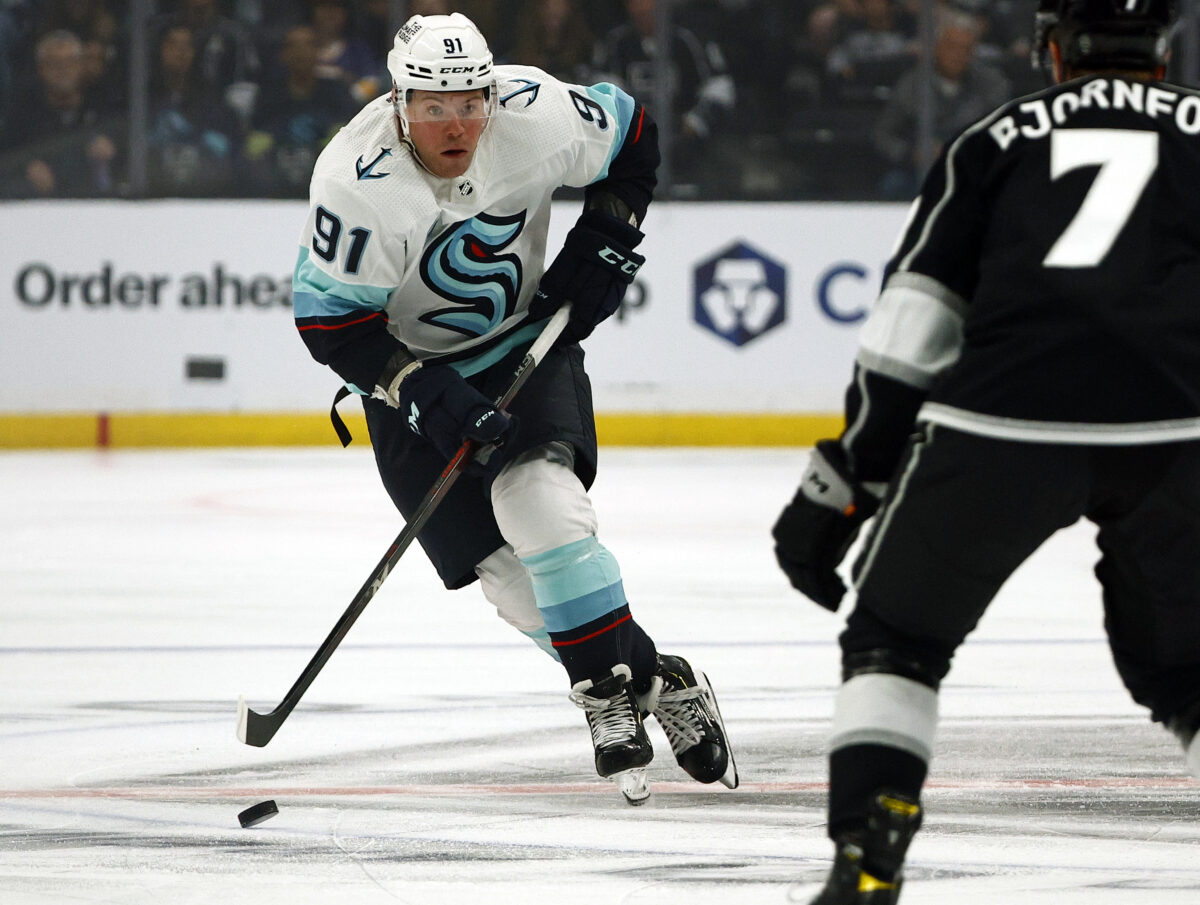 This is where depth scoring comes into play. Yes, they will get scoring from their top six, that's what they're built to do. But every ounce of offense they can get from their role players is precious.
While he has seen elevated minutes in the past several games, Ryan Donato has provided an offensive spark in the bottom six minutes. He seemingly found another gear in December, and his eight goals since Dec. 1, are tied for third on the team over that span.
Daniel Sprong has the second most goals since Dec. 1, with 10 goals in 24 games. This is on top of his already strong start, which has immensely impacted the Kraken's ability to create offense. Both Sprong and Donato are averaging less than 12 minutes of ice time per game, so they're clearly making the most of their opportunities.
Related: 3 Kraken Who Could Carry December Success Into 2023
If the bottom portion of the lineup can continue to produce at its current rate and the top half does its job, the Kraken should be set for a strong second half. Their offensive game is incredibly important, as they've managed to outscore several problems. If they keep that rolling, the rest of the team will follow.
Tough Eastern Conference Swing
The Kraken will face one of their toughest tests when they take another swing out east. While it's not quite as daunting as the seven-game swing between Jan. 3 and Jan. 14 that saw them sweep every game on the trip, it's still a difficult challenge.
This latest test sees them visit the New York Islanders, New Jersey Devils, New York Rangers, Philadelphia Flyers, and Winnipeg Jets. The games against the Devils and Rangers, who sit second and third in the Metropolitan Division, will come on back-to-back nights. Both teams pose unique threats, but the Kraken seem well-equipped to handle them. They've already played the Rangers and Devils once this season and prevailed in overtime in both games.
Another test will come against the Jets. The Jets and Kraken are second and fourth in the Western Conference and have split the previous matchups at a game a piece. The trip to Winnipeg to cap off their road trip will undoubtedly be an exciting matchup of two western contenders hoping to take advantage of a wide-open conference. The Jets sit tied atop the Central Division and the Western Conference with a 31-16-1 record and are four points ahead of the Kraken in the overall standings.
Vegas Home-and-Home Could Decide Division
In perhaps the most important two-game set of the season, the Kraken finish their season with a home-and-home series against the Golden Knights. The race is already tight in the Pacific, so these two games could determine the division champion.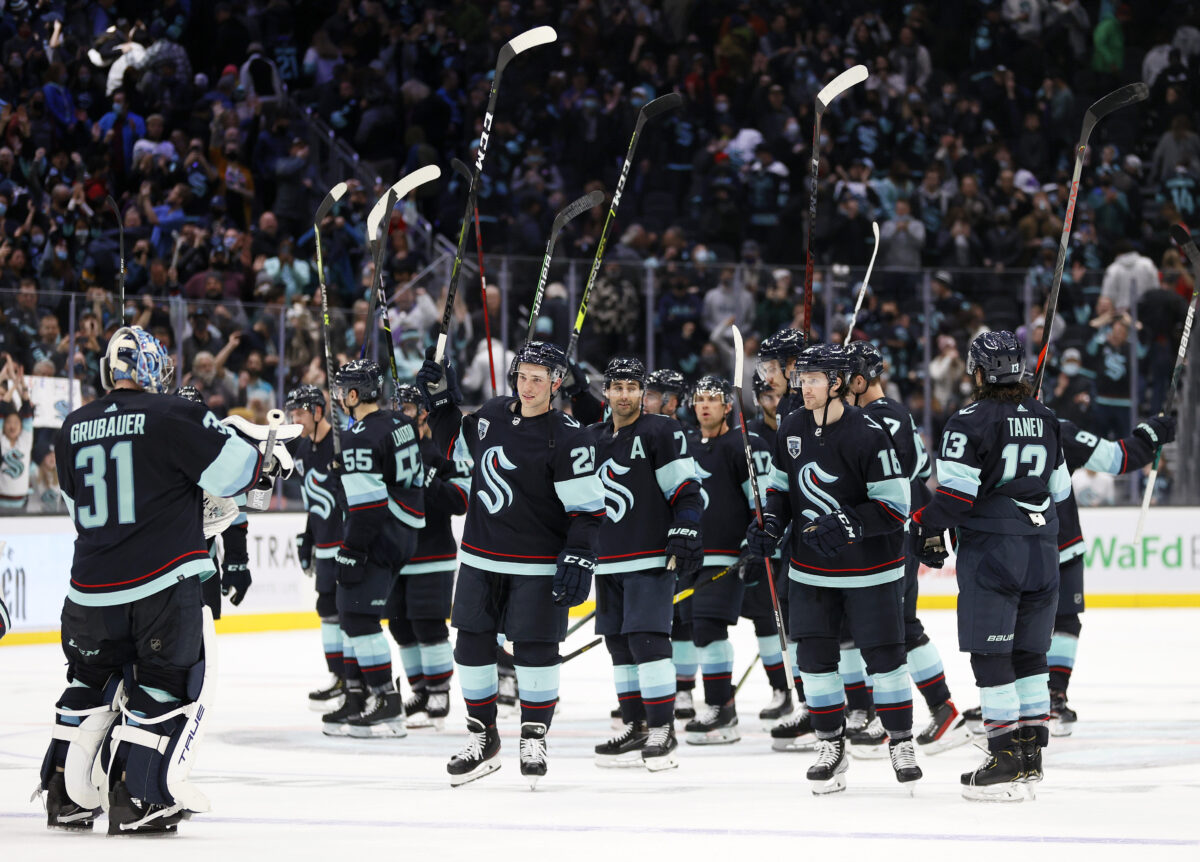 When they meet on April 11 and 13, it will be the first time the teams have seen each other since Nov. 25, when the Kraken defeated the Golden Knights 4-2 in Vegas. The season series is split, with both teams winning one game, but if the point spread between the top three Pacific teams remains this close, winning that extra game could be the tiebreaker.
There are few things as exciting and as nerve-wracking as that final week of the regular season when a team has yet to determine their position. This may be settled before that two-game set happens, but it's hard to imagine a scenario where one team pulls away when all of them are still so close.
While nothing is ever a given, the Kraken seem set to make their playoff debut this season. With how successful their first half was, they've made it just a bit easier on themselves down the stretch.
---
---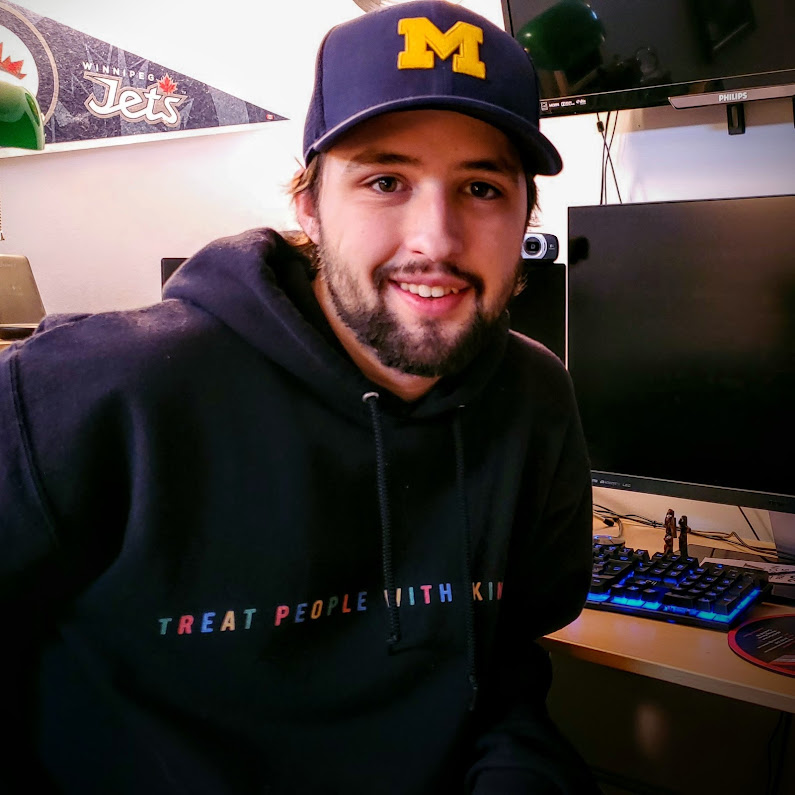 Brian Finlayson is a lifelong hockey fan, and has spent recent years writing for hockey-based websites and blogs. Now, Brian joins THW as a Seattle Kraken contributor and is very excited to help cover the NHL's newest team.
Brian spends most of his time as a student, working towards a communications & media degree at Canadian Mennonite University. He hopes to combine his loves of sports and storytelling to find a career in sports media.