A lot of the Edmonton Oilers' plans over the next few seasons depends on their two-star players' contracts – the interest in re-signing, the length of their next contracts, and for how much money. Connor McDavid and Leon Draisaitl are arguably the two best players in the NHL and prove it year after year with the numbers they put up. The Oilers' offence runs through them, and allows the team to be competitive each season.
I don't see either McDavid or Draisaitl abandoning the other when they enjoy playing alongside each other so much and are an amazing duo. But what will essentially help or hurt the team's chances at a Stanley Cup if they don't win within the next three seasons is how much of a pay raise each takes. The Oilers will have to give them what they want, considering how elite each is. Too much money could be detrimental to the team in that there isn't more money to spend on better complementary players or depth pieces. Though McDavid and Draisaitl are the backbone of the Oilers, it takes a team to win, supported by the fact that they don't have a Cup yet, and one or the other have led the league in scoring in five of the past six seasons.
Team-Friendly Deals vs Selfish Contracts
Right now, by chance or by design, there are a number of team-friendly contracts on the Oilers, and it has allowed them to carry more impactful players on the roster. McDavid has the highest cap hit in the league this season and deserves every penny of that. But players like Draisaitl, Ryan Nugent-Hopkins, and Zach Hyman are very underpaid for the production and contributions they have provided this season.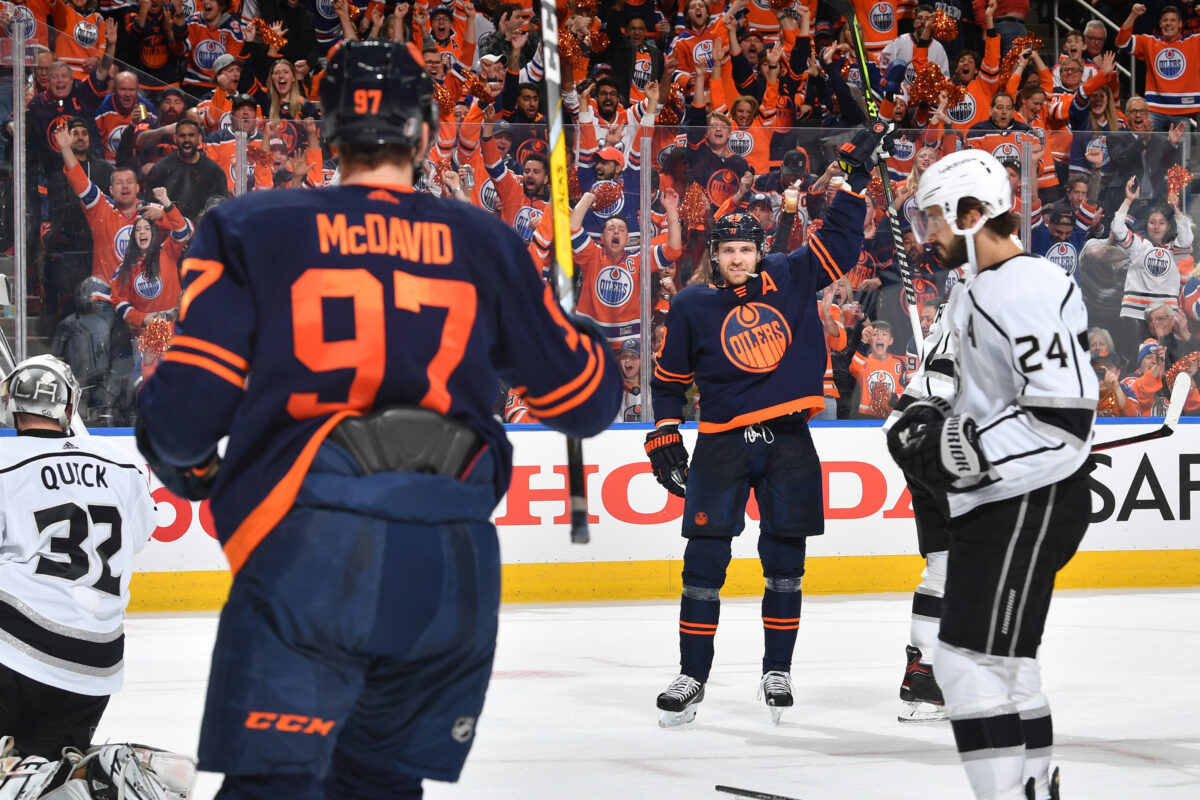 Fortunately for the Oilers, all four players will be considered underpaid for a number of years yet and give the Oilers a great chance at winning. McDavid, though he is the highest-paid player in the league this season, won't be starting next season. At $12.5 million AAV, most people would still consider that an underpayment. He leads the NHL this season in goals (40), points (88), power-play points (43), and more in just 48 games. He is on pace for his first Rocket Richard Trophy, fifth Art Ross Trophy, third Hart Trophy, and fourth Ted Lindsay Award, all in his first eight seasons in the NHL. There wouldn't be many arguments if he has a max contract.
Related: Oilers Have Made 3 Forwards Available for Trade – Who Goes?
---
Latest News & Highlights
---
Draisaitl is wildly underpaid by about $3 million plus. He ranks second to McDavid in a number of categories this season, including points (73) in just 46 games and over the past five seasons. What looks like a very team-friendly deal at $8.5 million AAV for two more seasons was questioned when he put up 25 goals and 70 points in the first year of that contract. Since then, he has posted three 100-point seasons, two 50-goal seasons, and has a 1.44 points-per-game in the previous five seasons. I won't forget to mention an Art Ross Trophy, Ted Lindsay Award, and a Hart Trophy to go along with that.
The other two players, Nugent-Hopkins and Hyman, are underpaid in the second year of their deals. Those two and Evander Kane are all in the tier below McDavid and Draisaitl, and all earn just over $5 million AAV. Nugent-Hopkins ranks 11th in points, while Hyman ranks 13th in points in the league. They have a combined cap hit of $10.625 for five more years. In comparison, Auston Matthews, Mitch Marner, and John Tavares all earn at least $10.9 million AAV.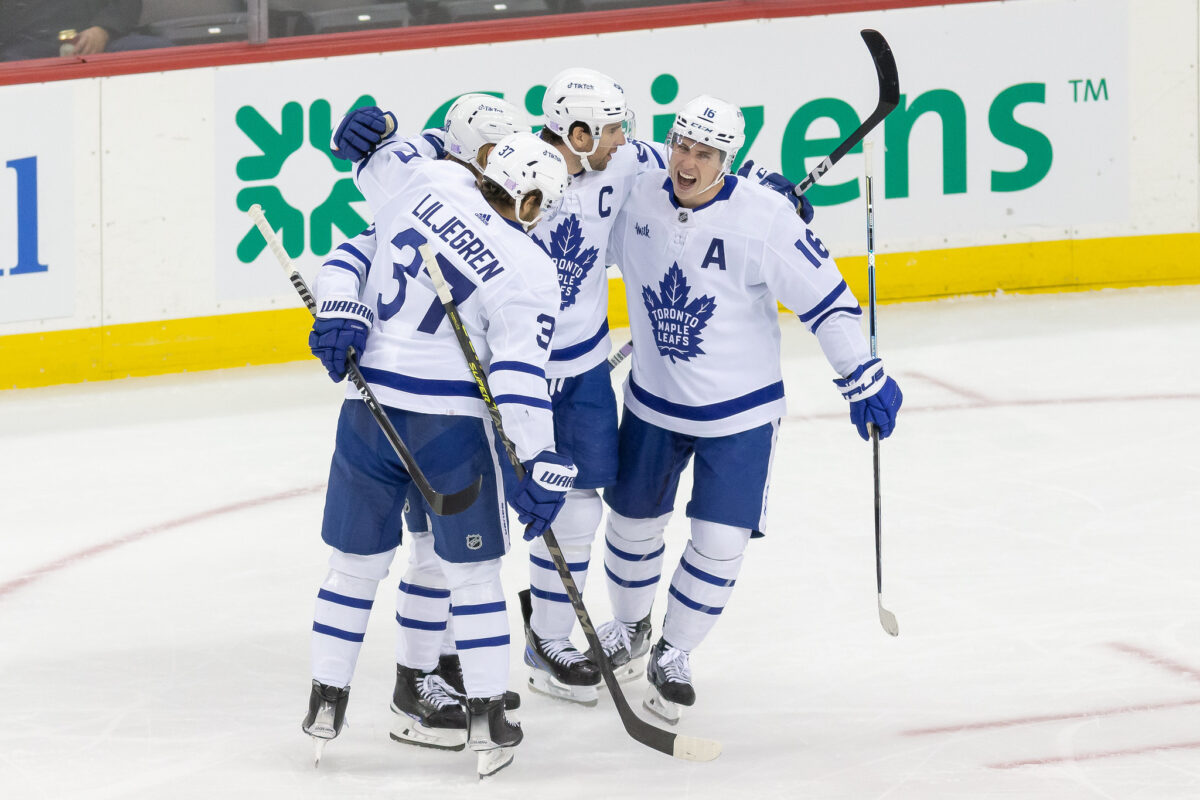 With that transition, it brings us to a team where players don't take team-friendly deals to win. The feeling surrounding the Toronto Maple Leafs for a number of years is who can get the most money. Those three players I mentioned on the Maple Leafs take up 40.6 percent of the team cap and are three of the seven highest-paid players in the league. This is why they can't keep any of their talented depth forwards around when they need new contracts and are constantly scrambling for help. This was true for Hyman, who now plays in Edmonton and is tied with Matthews in goals and Marner in points. Both lead the Maple Leafs in those categories.
The Maple Leafs have failed to make it out of the first round in six consecutive seasons. On the opposite end of the spectrum, the Boston Bruins have had nothing but team-friendly contracts signed for many years, finally ending with Charlie McAvoy as there appears to be a shift in leadership coming.
In terms of the Bruins, players like Brad Marchand, Patrice Bergeron and Zdeno Chara were among the league's best for many years. Marchand and Bergeron can still be considered in the top class. Both have taken more than one team-friendly deal, even after already winning a Stanley Cup. Marchand took a four-year, $4.5 million AAV deal after scoring 20-plus goals twice, receiving Selke Trophy votes early in his career, and putting up a good amount of points. On his next deal, even after scoring 85 points in 80 games in his contract year, he re-upped for just $6.125 million AAV for eight more seasons. He is currently in his seventh consecutive season playing better than a point per game and reached 100 points in 2018-19.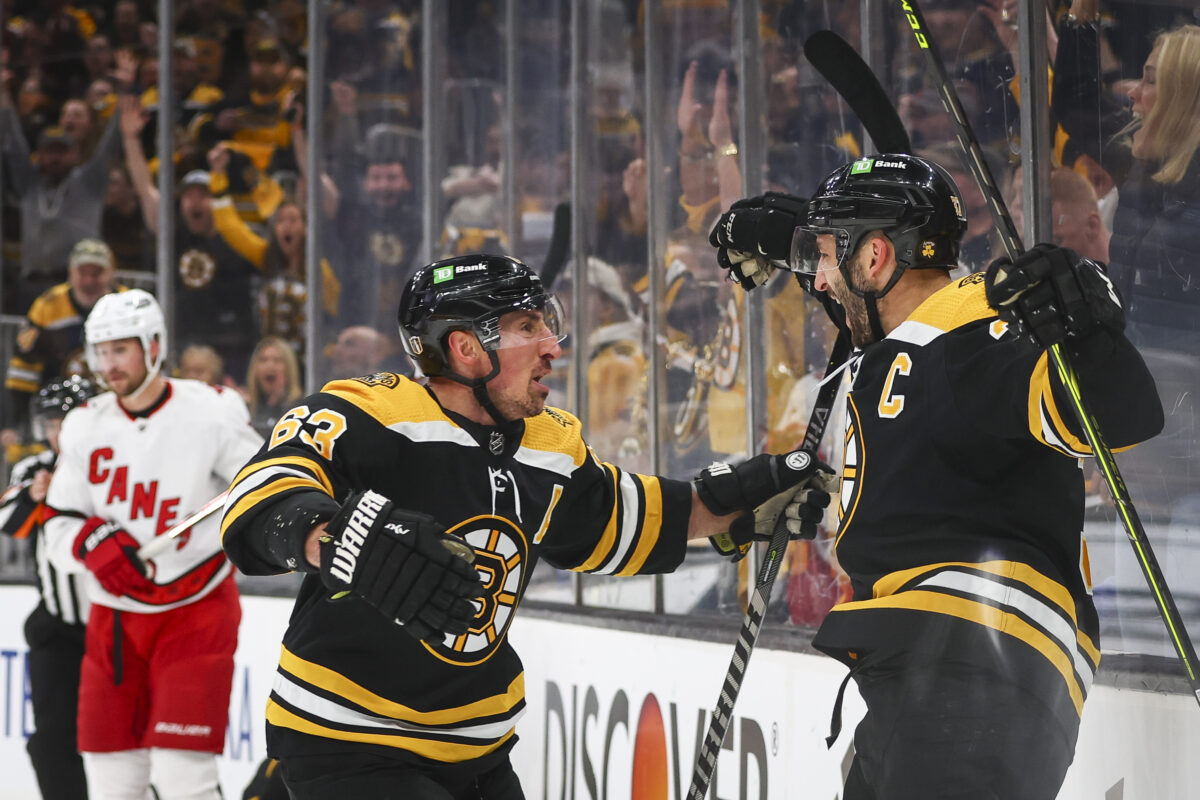 Very similar to Marchand, Bergeron took $4.75 million AAV on a five-year contract before taking $5 million AAV on a three-year deal earlier in his career. He then opted to stick around for eight more years at $6.875 million AAV. Bergeron never put up as many points as Marchand, but was excellent defensively, being a finalist for the Selke Trophy for a record 11 consecutive seasons and counting. He is currently making $2.5 million AAV for this season and is once again one of the best two-way players in the NHL. Two of the best forwards on the team, and arguably two of the best in the NHL for the past decade, were giving their general manager a chance to get the right pieces around them to win. I also wouldn't want to forget David Pastrnak, who has been making $6.67 million AAV for the past six seasons and is a great talent.
Since their Stanley Cup win in 2011, the Bruins have made the Cup Final twice and made it out of the first round on four other occasions. They are also able to add impactful players and keep their core around. The Oilers lie in between these two teams. It would be criminal for McDavid and Draisaitl to be making half of what they do for eight years, but also trying to get as much money as they can on each new contract won't do them any good in winning a Stanley Cup either.
Contract Comparisons to McDavid & Draisaitl
When you compare contracts for McDavid and Draisaitl around the league, you have to look to the very best players in the NHL like Nathan MacKinnon and Auston Matthews. But in their own ways, each of these two elite players are also in different situations than the Oilers' stars.
MacKinnon is set to make more than McDavid next season and become the highest-paid player in the league. This payday is because he was highly underpaid, and the Colorado Avalanche won the Cup. Now with a Cup on his resume and one delivered to the franchise, he is getting what he deserves. If the Avalanche hadn't won yet, I don't see him earning as much on his next contract so that the other main pieces can stick around for them to win.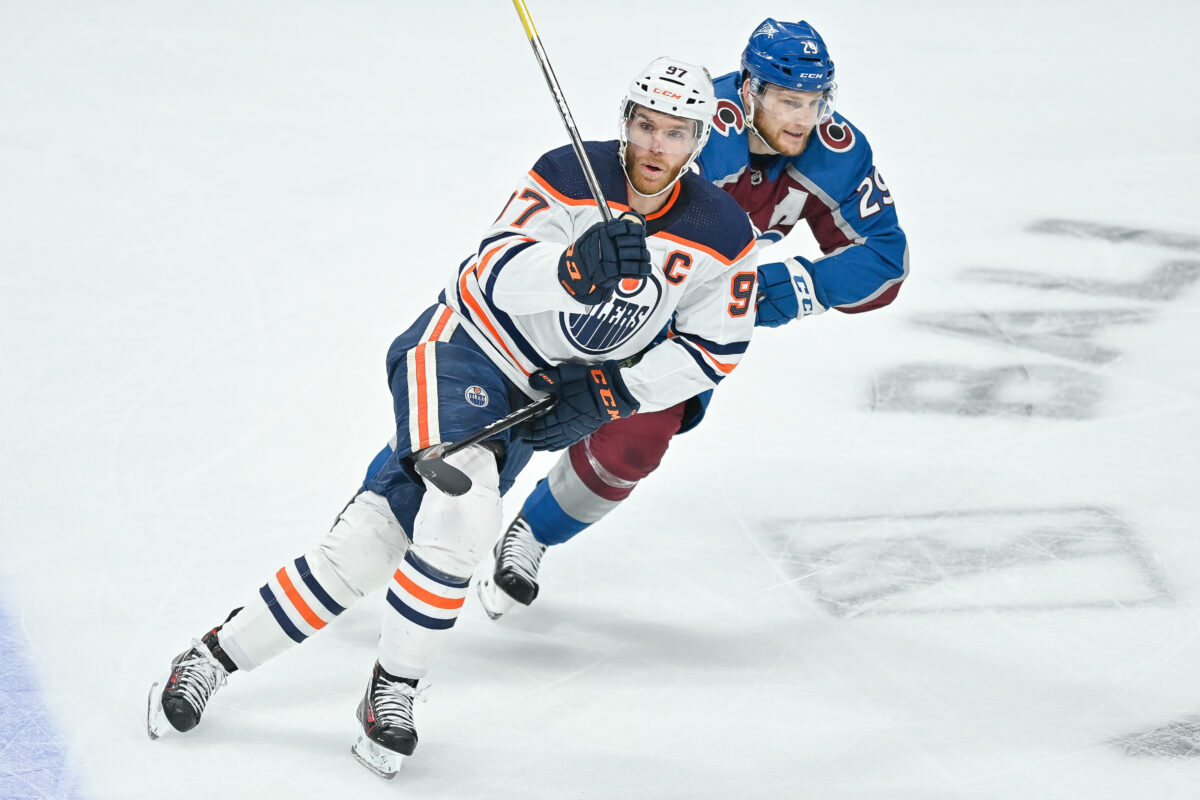 In Toronto, Matthews is in a very different position. He is one of the best players in the NHL, but he hasn't proven anything when it is time to win in the playoffs. He has a career of 0.84 points per game in the playoffs, and he hasn't been able to help his team get out of the first round yet. He may have back-to-back Rocket Richard Trophies, but there's no indication he, Marner, or William Nylander will be taking a pay cut on their next contracts, which are fast approaching.
The Oilers haven't won anything yet, and the players know that. At this point in their careers, it appears as though McDavid and Draisaitl have their sights set on a Stanley Cup soon. They made it to the Western Conference Final, which was a step in the right direction, but they have to build on that. Both put together an amazing postseason and have a more capable team around them now. If McDavid ups the AAV on his next deal to around $13 million, that's still considered a team-friendly deal and good for the team. If Draisaitl can resist jumping up to the second or third-highest-paid player in the league, that also helps.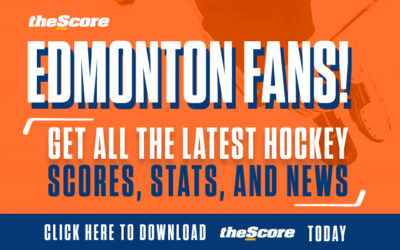 The cap going up, and the Oilers will be able to accommodate those pay increases. Both of the Oilers' stars know it's hard for teams to find gems in the rough on cheap contracts, or every team would do so (from 'Buried Treasure: Has Oilers GM Ken Holland uncovered what few other Edmonton GMs could ever locate?,' Edmonton Journal, Nov. 18, 2022). Instead of planning on leaving as unrestricted free agents and more than likely ending up on different teams, their best chance to win is with the Oilers if they can do their part. Ken Holland and the supporting cast will handle the rest.
---
---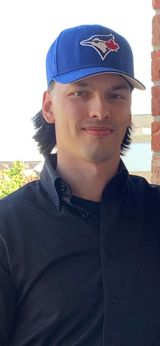 Rob Couch is a THW freelance writer covering mainly the Edmonton Oilers and Calgary Flames. He covers everything you need to know about fantasy hockey. He will also keep you up to date with NHL Stats News and trade talks.
You can find more of his work here.
Follow Rob on Twitter or his hockey account Stat Hockey for the latest articles, stats, and more.