Many would say that the Edmonton Oilers took a step back from last season. I would argue that because the team is in a better position than they were at this point last season. They haven't had any long and strenuous losing streaks, they're healthy, and some of their players are having career years.
The Oilers are inside a playoff spot and have the sixth-easiest remaining schedule. According to MoneyPuck.com, they also have nearly a 90 percent chance of making the playoffs and the fourth-best chance of winning the Stanley Cup this season. All things are trending in the right direction for the Oilers to make it back to the Western Conference Final as they did last season and even push further.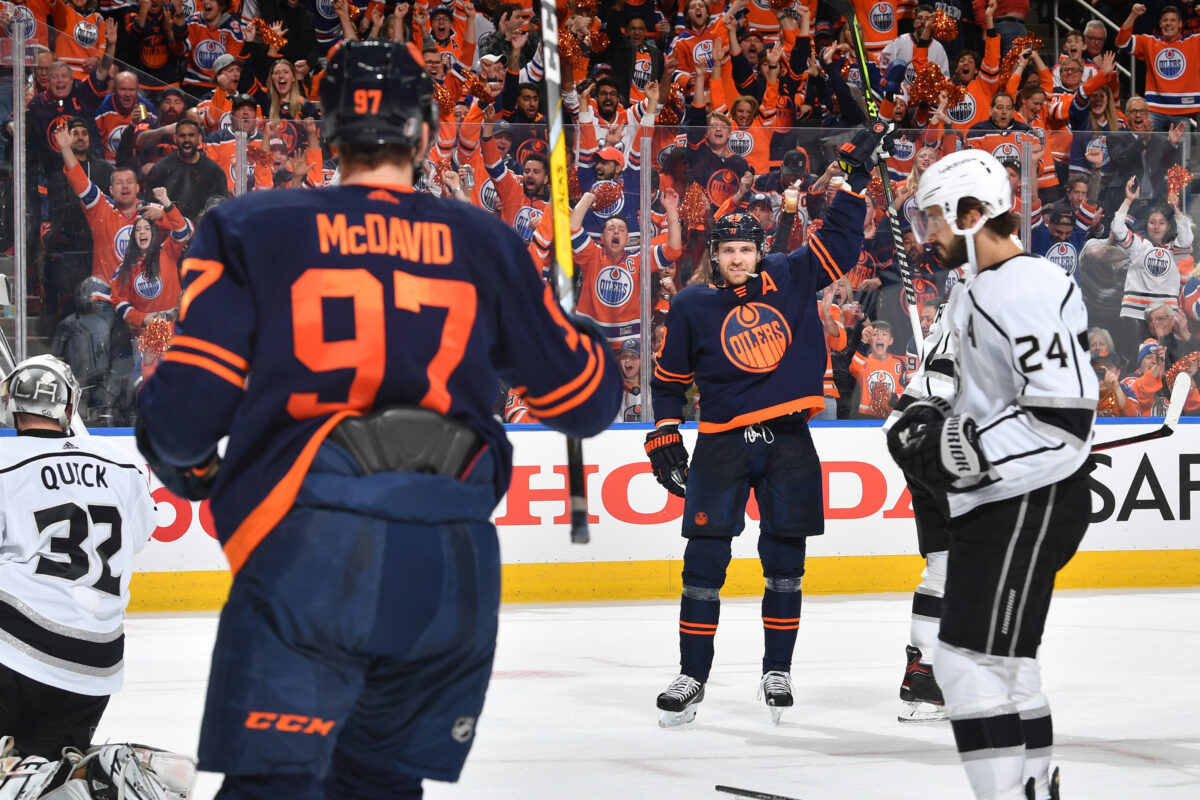 We know that Connor McDavid, Leon Draisaitl, and the company have proven playoff success, and the Oilers are a very good second-half team. As shown on the broadcast against the Vegas Golden Knight, the Oilers have had win percentages of .650 or higher each of the past three seasons in the second half of the season. This average jumps from .572 in the first half of the past three seasons to .674. If you're worried about the Oilers, stop worrying. McDavid is leading the team in the right direction in year eight.
Stanley Cup Teams Aren't Built Easily
We'll start by stressing how tough it is for a team to consistently win in the NHL, not only in the Stanley Cup playoffs but in the regular season as well. There are now 32 teams in the NHL, and much harder for even the best players in the world to win. Some players win earlier in their careers, like Sidney Crosby and Tyler Seguin, but some take time with good management and a team around them to pull it off, such as Alexander Ovechkin and Nathan MacKinnon. Ovechkin can be labeled as the best goal-scorer the league has seen, and it took him until his 13th season to win. Then there's MacKinnon, who is one year older than McDavid, had Joe Sakic as the general manager, and a Norris Trophy winner in Cale Makar on the back end. That's two things the Oilers don't have.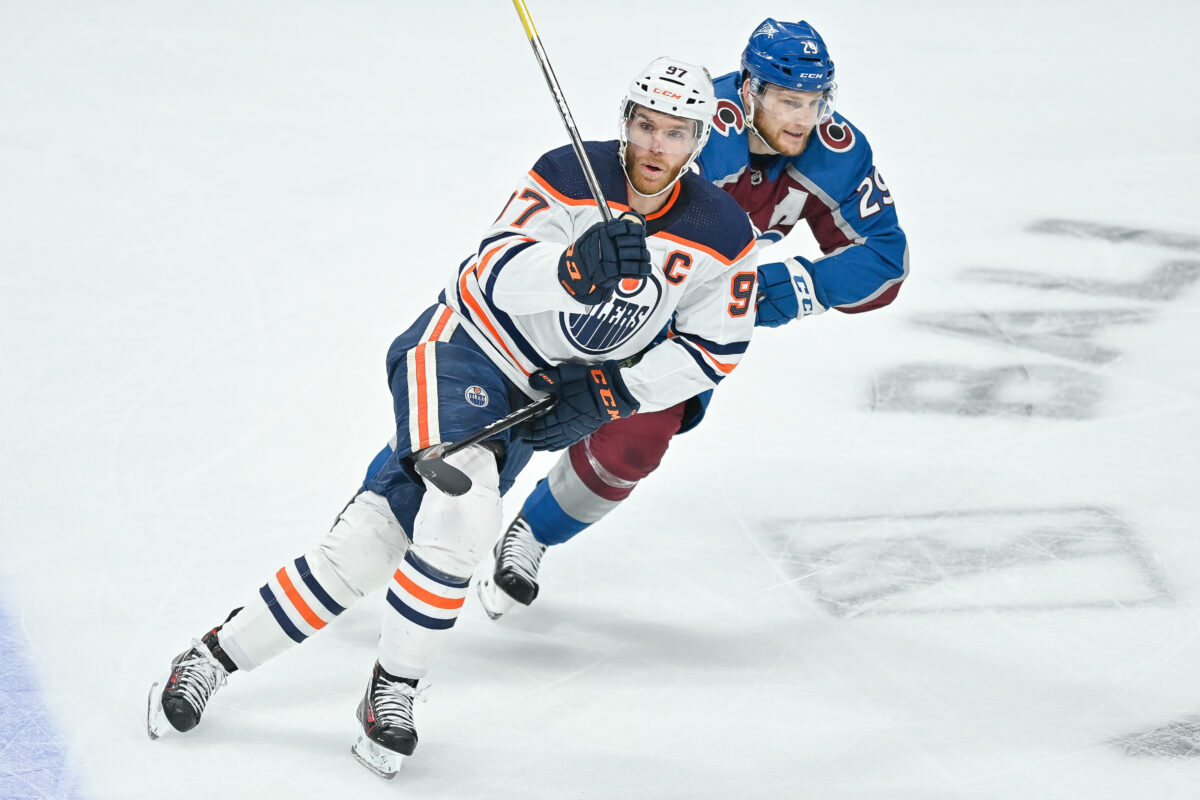 Ken Holland has done a good job bringing in and keeping a great core group of players around while also drafting very well since his arrival. But sometimes the players need to help the team by taking pay cuts in order to win. The Boston Bruins are a great example, while the Toronto Maple Leafs are at the other end of the spectrum. I believe the Oilers lay somewhere in the middle. Draisaitl has a great contract, but will likely be making $4 million or more on his next deal. Ryan Nugent-Hopkins, Zach Hyman, Evander Kane, and Ryan McLeod are all on team-friendly deals, but as many would agree, Darnell Nurse didn't take any sort of pay cut.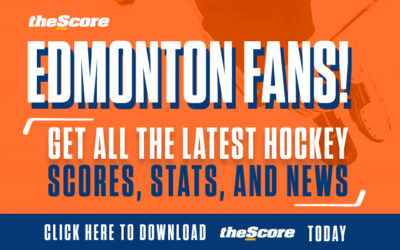 There are a lot of moving pieces that come with hoisting the Cup, and some of the greatest players to play the game haven't won, including Marcel Dionne, Adam Oates, Dale Hawerchuk, Peter Stastny, Mike Gartner, and many more. McDavid will end his career as one of the greatest to ever play, and I don't believe will be in this group. The Oilers have the pieces in place to win very soon.
The Oilers Have the Pieces in Place to Win
It may be year eight, but the Oilers now have the pieces in place to win the Cup when McDavid is just 26 years old. There are career years coming from McDavid, Draisaitl, Nugent-Hopkins, Hyman, Klim Kostin, and potentially Tyson Barrie, while multiple younger players are proving to be very valuable pieces. This group includes Stuart Skinner, Philip Broberg, Dylan Holloway, Vincent Desharnais, and Kostin again.
Related: Oilers Have Made 3 Forwards Available for Trade – Who Goes?
---
Latest News & Highlights
---
The goaltending had been tough on team success in the first half of the season, but that has been figured out. It appears Jack Campbell has completely found his game and has regained the role of starter. That's no knock on Skinner, as he is being paid as a backup or 1b for the next three seasons. He has put together what may be an All-Star calibre year if pre-game skate before the team's matchup against the Tampa Bay Lightning is any indication.
The Oilers have four of the top 19 scorers in the NHL this season, with McDavid in first (84 points), Draisaitl in second (70 points), Nugent-Hopkins in 13th (53 points), and Hyman in 19th (50 points). Kane also had an all-time playoffs last season and would be right with this group if he hadn't missed 31 games.
The Oilers also have most of their high draft picks, a number of very good prospects, and a roster where players are really fighting for playing time. A couple of trades are likely coming that can only make this roster better. The Oilers have won four in a row, are playing at an elite level, and McDavid always elevates his game down the stretch. It will be something special to watch how this season and the next few play out in terms of overall success and if this article will hold true.