The Buffalo Sabres will soon have to decide on their captain's future. Kyle Okposo is in the final season of his seven-year, $42 million contract before he becomes an unrestricted free agent (UFA) this summer.
Though he is a firmly established member of the Sabres, it's not guaranteed that management will bring him back for next season and beyond. They have options, but what will they decide?
Sabres Could Save Cap Space
Let's play devil's advocate for a moment and think of what it would mean for the Sabres if Okposo doesn't return. Even after long-term contracts were given to Tage Thompson and Mattias Samuelsson before this season, management still has over $18 million in salary cap space (CapFriendly.com), and that number will increase when Okposo's $6 million per season comes off the books.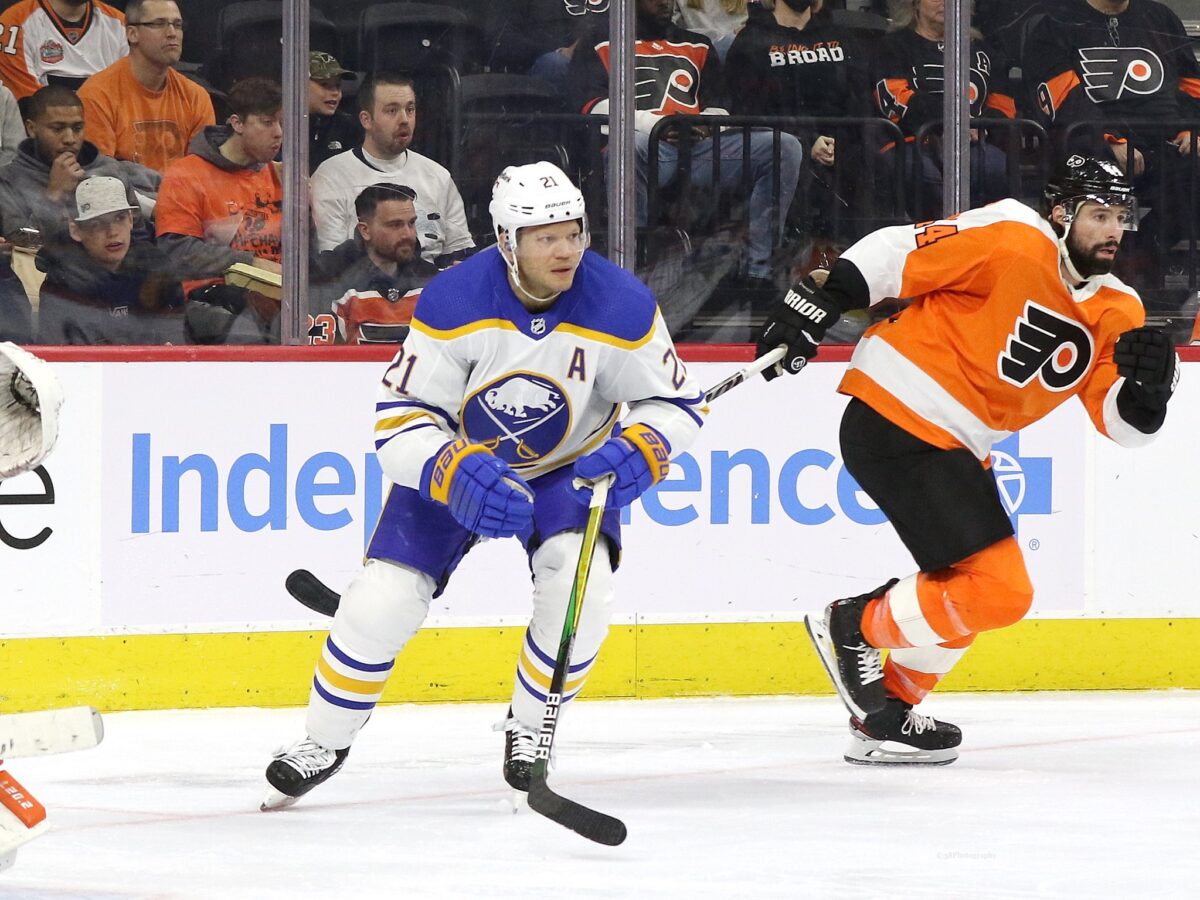 It's a very convenient time for his contract to expire, as many of the team's young players are approaching the end of their deals. Dylan Cozens is a restricted free agent (RFA) after this season, while Rasmus Dahlin, Owen Power, Peyton Krebs, and Henri Jokiharju (among others) will be RFAs after the 2023-24 campaign.
Assuming they want most of those players to return, it would be in the organization's best interest to retain as much cap space as they can, even though Okposo won't command anything close to his current salary on his next deal.
Trade Okposo?
Though the Sabres are in the playoff hunt this season, they could still move a few pieces if they fall out of contention by the deadline. As a pending UFA, Okposo would be the obvious choice to sell by March 3, as he'd be welcome on any team looking to stock up for a long postseason run.
A potential buyer might not want to take on a rental player with such a big salary, and the Sabres would likely have to retain some of it to finalize a deal, which shouldn't be an issue. The only real obstacle is that the 34-year-old's trade value simply isn't very high at the moment.
Related: Sabres Need To Shuffle Up Lines To Rekindle Their Fire
---
Latest News & Highlights
---
Okposo experienced a revival last season, with 21 goals and 45 points, his highest total in five years. Fans took notice and were hopeful that the player of old was back. However, he hasn't been able to follow it up this season, with seven goals and 17 points thus far.
Still, he is the type of battle-tested veteran that teams look for come springtime. The Minnesota Wild, for example, are a young team in the middle of an air-tight race in the Western Conference that might be looking to upgrade at the deadline and would benefit from adding him.
Okposo Has Proven Worth To Buffalo
Even though Okposo seems like a prime trade candidate, the Sabres likely won't want to move him because of what he means to the team.
When he signed his massive contract in July 2016, management believed they were adding a top-tier talent who would be a leader on and off the ice. That didn't exactly happen. Though his first two seasons in Buffalo were strong, numerous injuries caused his play and output to decline significantly in each of the next three before he returned to form last season.
But though he failed to live up to the hype on the scoresheet, the winger has shown his value in other ways. After countless failed attempts at rebuilding over the past few years, the Sabres have finally got it right. They've assembled a strong roster of young talent, with Okposo emerging as the leader; the impact he's had on his teammates is noticeable (from "Sabres laud Kyle Okposo's resurgence, leadership as Buffalo's captaincy decision looms," The Athletic, 6/22/22).
The breakout performances from Thompson and Dahlin point directly to Okposo's wisdom as he's helped forge a positive and cohesive locker room culture, something that the Sabres have lacked during their recent struggles. As a result, it's unlikely he will leave the Sabres.
Will Okposo Retire a Sabre?
Okposo isn't in the twilight of his career yet, but he could be approaching it. He turns 35 in April and given his well-documented injury history, it's difficult to know how much longer he'll want to lace them up, and who would blame him?
Despite that, he's enjoying new life in Buffalo and has become an integral part of the team, even if his production has dipped. I think it's safe to assume that general manager (GM) Kevyn Adams will bring his captain back on a short-term deal. It's tough to predict the length or value of a new contract, but even two more seasons would be great for the team.
After everything he's been through since coming to Western New York, it would be a fitting end to a remarkable career if Okoposo retires as a member of the Sabres, but we'll have to see what management has in mind as we near the trade deadline.
---
---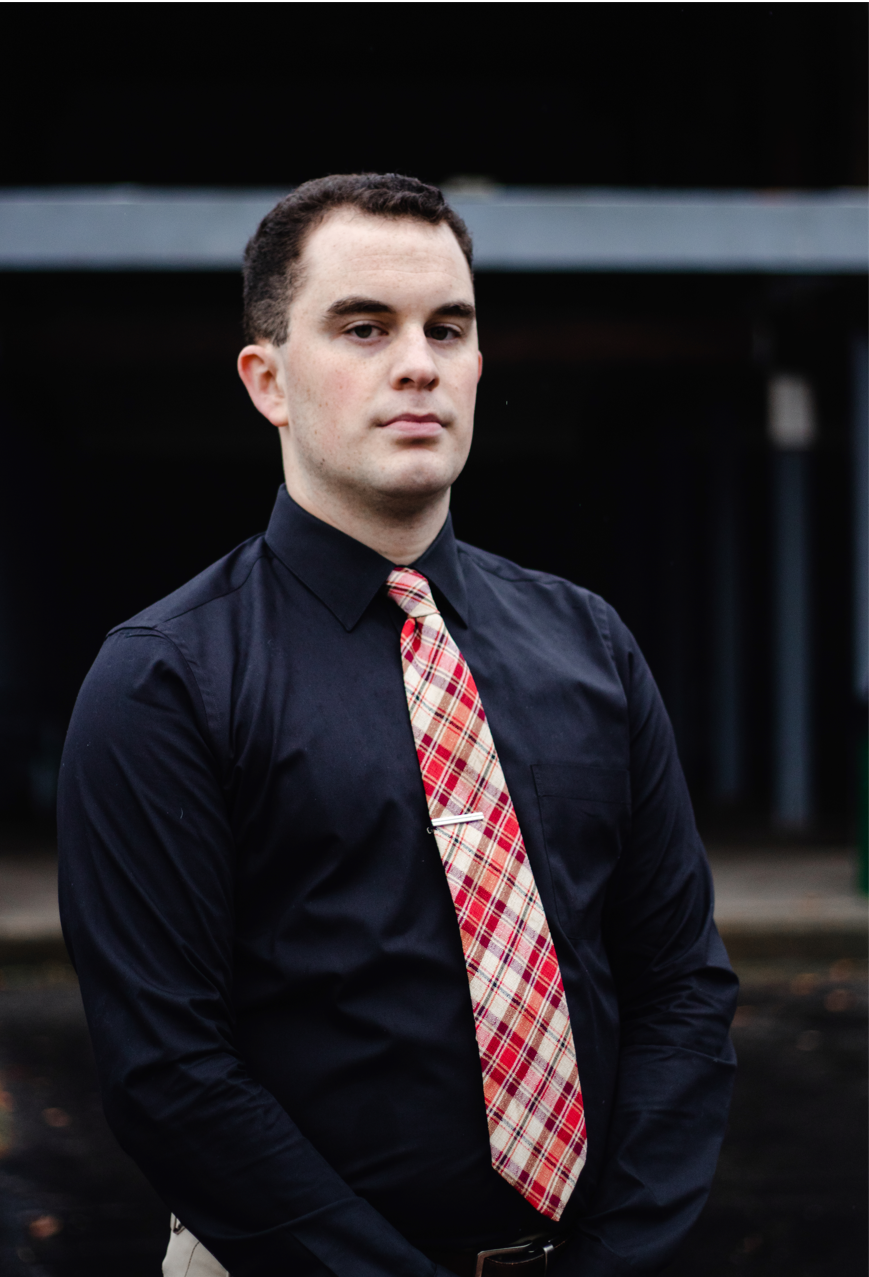 Thanks so much for taking the time to read my content!