Another strange glove-hand miss aside on Tuesday night, the Edmonton Oilers seem to be getting the version of Jack Campbell they expected to see when they signed the goaltender to a sizeable unrestricted free-agency deal this past offseason. After a rocky start that had some wondering if the team had made a huge mistake, Campbell has settled in over these past five games and has played well enough to earn himself consideration again as the team's starter.
Campbell is 5-0-0 in his last five starts with an average save percentage of .924 in those games. He came in as a backup and let in two goals on 13 shots in one where the Oilers couldn't mount a comeback versus the Los Angeles Kings, but for the most part, this has been an entirely different player over the past couple of weeks.
What is Going on with Campbell?
On Jan. 10, Campbell told reporters, "I'm feeling like I am playing my game right now and I just want to keep it going." That he has, starting four more games since then and filling in for Stuart Skinner who left the team to be with his family for the birth of his child. The crease might still be Skinner's to lose, but the rookie goaltender returned and Campbell was playing so well, "Soup" got the start on Tuesday anyway. He stopped 29-of-31 shots for the win. He looks confident, he looks poised, and he seems to have shaken off the dust from a lousy start.
Analysts have looked at his play of late and wonder if a switch went off in his head. Extremely hard on himself throughout his career, the consensus was that Campbell didn't have to be a Vezina-caliber goaltender to play well for the Oilers. He just needed to be good enough to give them a chance. The Oilers are going to score. If he can find a way to keep the goals against down to three or less, Edmonton's offense can do the rest.
Related: NHL Rumors: Canadiens, Bruins, Oilers, Canucks
Perhaps Campbell has allowed himself to be imperfect, giving room to simply be better than average, if not pretty good.
Immaculate Timing on Campbell's Part
That he's found his game at the time he has couldn't be more ideal for the Oilers. With Skinner needing some time away, it was Campbell or Calvin Pickard and Pickard didn't have to step in one time. Campbell was solid as a rock when there was really only one viable option and that will go a long way toward building his confidence for the rest of the season. Perhaps the need to step up registered for the netminder and he forced himself to come through when his team, one that has been very patient with him, needed him most.
---
Latest News & Highlights
---
The Oilers have both netminders available now and that's excellent news as the team tries to work its way up the standings, out of a wild card spot, and into a playoff position where they could potentially get home ice advantage. Points were becoming crucial and the team wasn't sure what holes it needed to fill as the NHL Trade Deadline approaches. They may still not have the answer, but it appears (at least for now) that goaltending is not as much an area of concern as it looked like it could be.
The Oilers (and Campbell) Gaining Confidence
When you talk about timing, confidence might be the most positive outcome that comes from a good balance among the team. Connor McDavid and Leon Draisaitl were doing their thing and carrying the club. Ryan Nugent-Hopkins and Zach Hyman were providing most of the secondary scoring, but players like Klim Kostin and Mattias Janmark have started to step up and produce. Even the blue line has started to show signs of life as Evan Bouchard has settled down a bit and with better games from Philip Broberg, along with the potential emergence of Vincent Desharnais.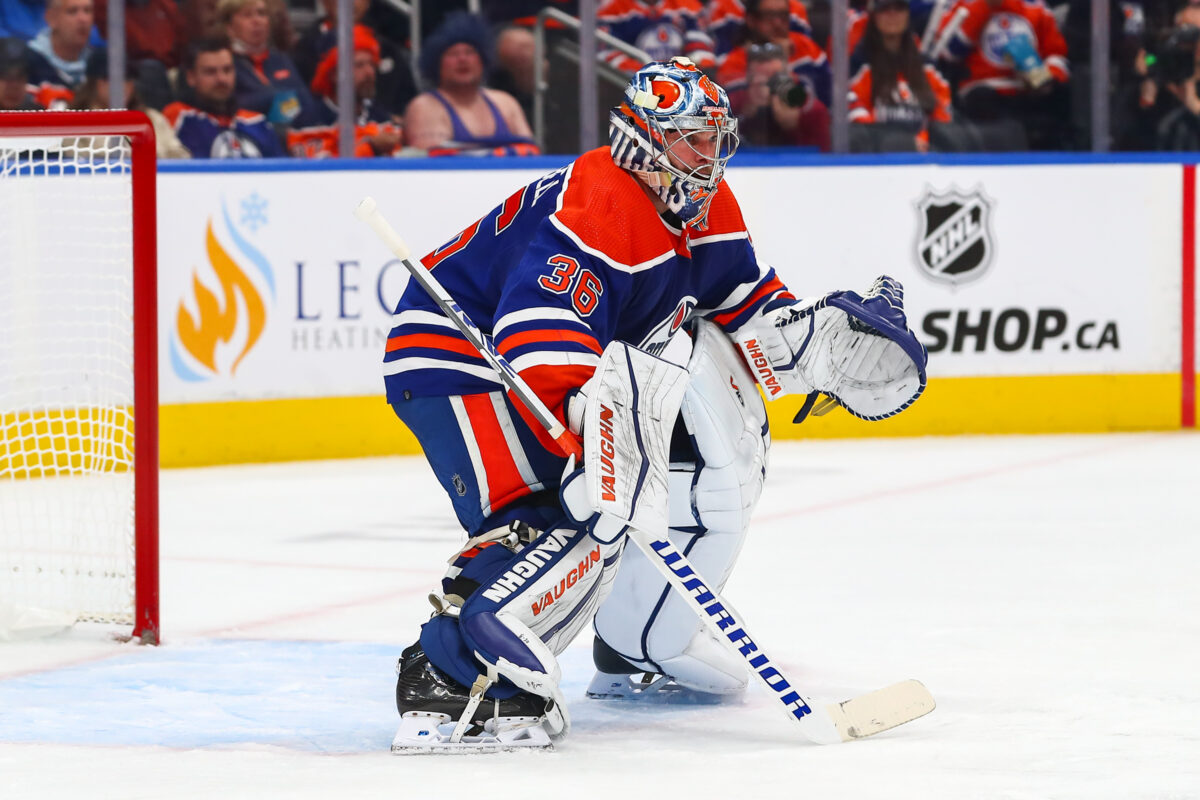 It was just a matter of time before the goaltending showed up and it was more than just Skinner who was playing well enough to give this Oilers squad a real chance to compete. Campbell hasn't been perfect, but no goaltender is. He's played well enough to feel good about his starts and that's the big hurdle it appears he's had to get over in 2022. Now that it's 2023, is it a new year and a new Campbell?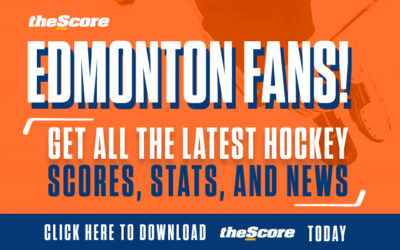 Solid goaltending is what the franchise paid for when they went out and signed Campbell to a five-year contract. It appears they are starting to get it and if all the other pieces come together at the right time, the Oilers could be dangerous.