The Edmonton Oilers are not in a great spot after another loss to a Pacific division rival, the Los Angeles Kings. They may hold the second wildcard spot, but will likely drop lower in the standings when the teams below them start catching up in games. To fix the holes in their lineup, the Oilers are going to have to make more than one trade.
---
---
They will first have to move money out. That will come in separate trades or as part of a return for a player they are acquiring. The two players who must be on their way out are Jesse Puljujarvi and Warren Foegele. After they free up some cap space, the Oilers will be searching hard for a left-shot defenceman to stabilize the hole on the left side. Finally, they will require at least one depth forward if they move Puljujarvi, Foegele, or both. An addition will not only be made to upgrade depth scoring, it will help in other areas to improve the Oilers' chances of winning.
Trade Puljujarvi
Puljujarvi's time in Edmonton is at an end. His offensive production is completely dry and the only thing he has to contribute is physicality and forechecking. Those duties can be given to a player making 1/3 of what Puljujarvi is earning, and the team may be looking to make a swap like that of some sort.
His trade value has plummeted this season as he has spent 175 minutes alongside Connor McDavid on the top line and there have been five goals scored and eight against. Their goals for percentage (GF%) when they're on the ice together is 38.5 percent, but the expected goals for percentage (xGF%) is 53.5. That is a big difference in opportunities generated to pucks that actually wind up in the back of the net.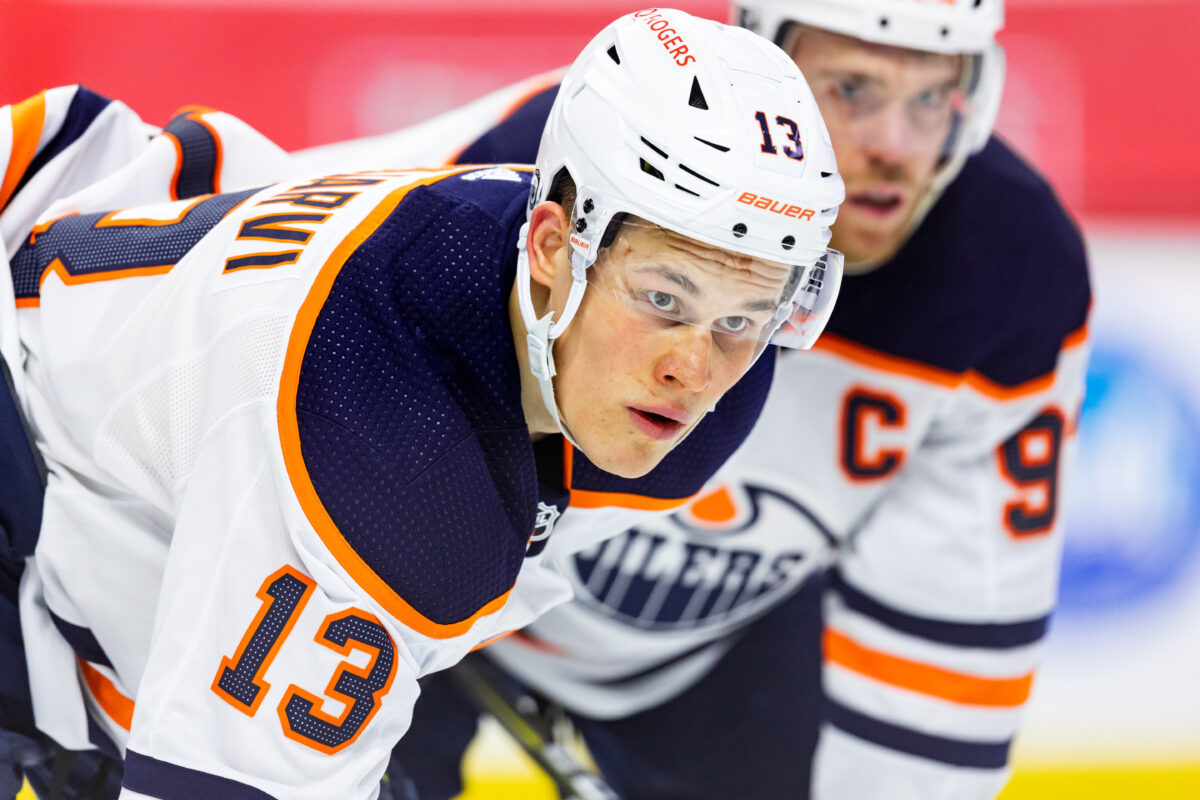 Puljujarvi actually has a strong xGF% without McDavid but has an even worse GF% of 34.75 percent. Now take into account McDavid's GF% and xGF% of 55 without Puljujarvi. 175 minutes on the top line this season was more than enough to show that Puljujarvi shouldn't spend another minute on McDavid's line this season. In five-on-five situations, the Oilers have scored 67 goals for and allowed 62 against while Puljujarvi isn't on the ice. Considering that the Oilers' power play is dominant overall, that is an acceptable GF/GF ratio. With him on the ice, the Oilers have been outscored 23 to 13 at five-on-five.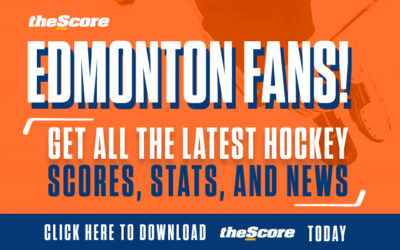 Puljujarvi has produced three goals and nine points in 42 games this season and has even stated he doesn't feel like he fits on the Oilers and playing beside McDavid and Leon Draisaitl. General manager Ken Holland should have cut ties with him sooner and needs to have that sort of mentality moving forward so seasons aren't wasted with cap space tied up in unproductive players. Puljujarvi is a restricted free agent after the season and will not be returning if he makes it that far. He is now playing on the fourth line. The hope is that Holland can trade the full value of his contract and not have to throw in a sweetener at this point (from "If the Oilers can trade Jesse Puljujarvi, where is he likely to end up?", The Athletic, Dec. 13, 2022).
Trade Foegele
Foegele is a bit of a different story. He showed flashes of production when he spent time on the second line alongside Draisaitl this season. That ended with an injury that lasted more than a handful of games. His role in the top-six was gone once he returned, and with it, his production. He returned to the lineup last game against the Kings after being a healthy scratch two games in a row. His play indicated that he didn't want to be taken out of the lineup again.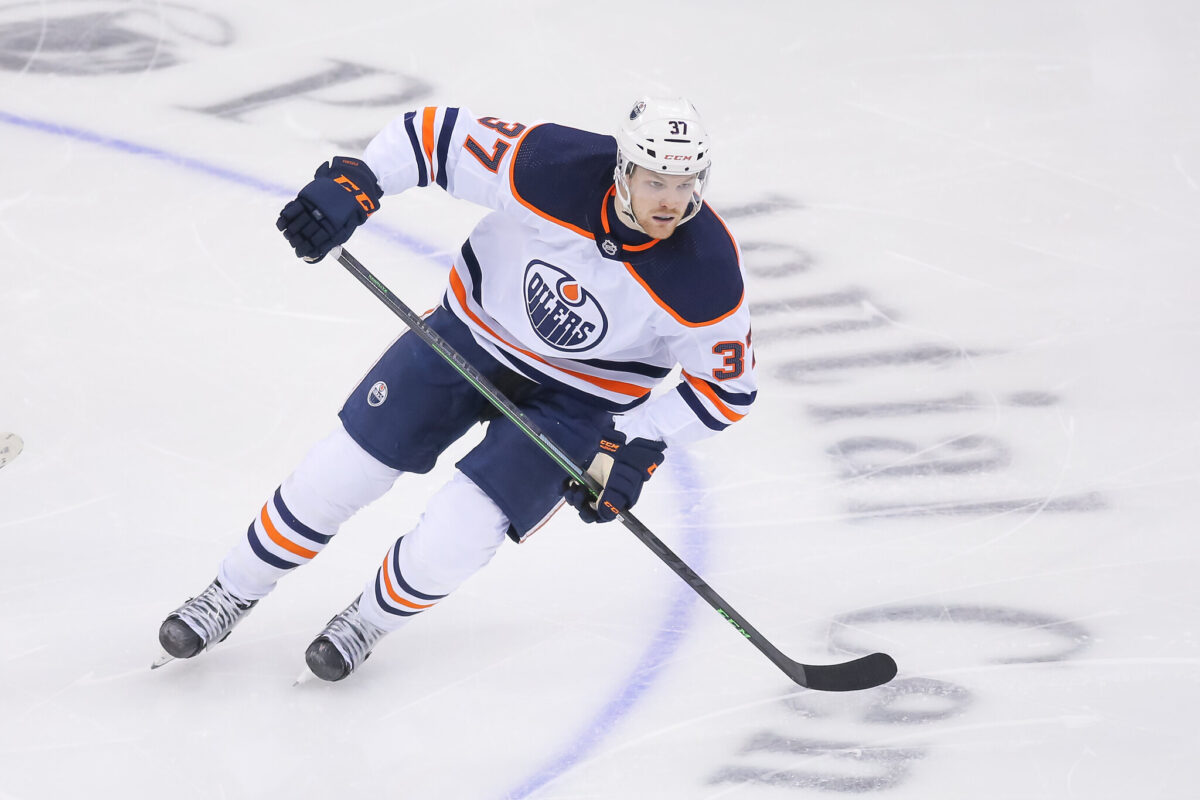 If he is sitting out games while Evander Kane is still injured, then Foegele will be hard-pressed to get more of an opportunity when Kane returns. It's not only that the Oilers will need more available roster spots at forward, they want to free up cap space to utilize at the trade deadline and in the offseason. Foegele's contract with a cap hit of $2.75 million average annual value (AAV) runs through next season.
Related: Oilers' 2022-23 Trade Targets: Chicago Blackhawks
---
Latest News & Highlights
---
His inconsistent play and general lack of production have made him a top trade candidate. Like Puljujarvi, if the Oilers can move Foegele this season without having to pay anything extra, that's a win. Just trading them helps the Oilers more to free up cap space than it does to get any sort of return for either Puljujarvi or Foegele.
Left-Shot Defenceman
One player has failed to assume full control over the left spot on the third pairing for the Oilers this season. While three different defencemen have been rotated through, the team is also about to test out another player. There have been Ryan Murray, Philip Broberg, Markus Niemelainen, and soon-to-be Vincent Desharnais play that position this season. Broberg has been the most impressive and appears to be making progress, but in a season when the Oilers need impactful pieces to get ahead in a tight race, he may not be enough.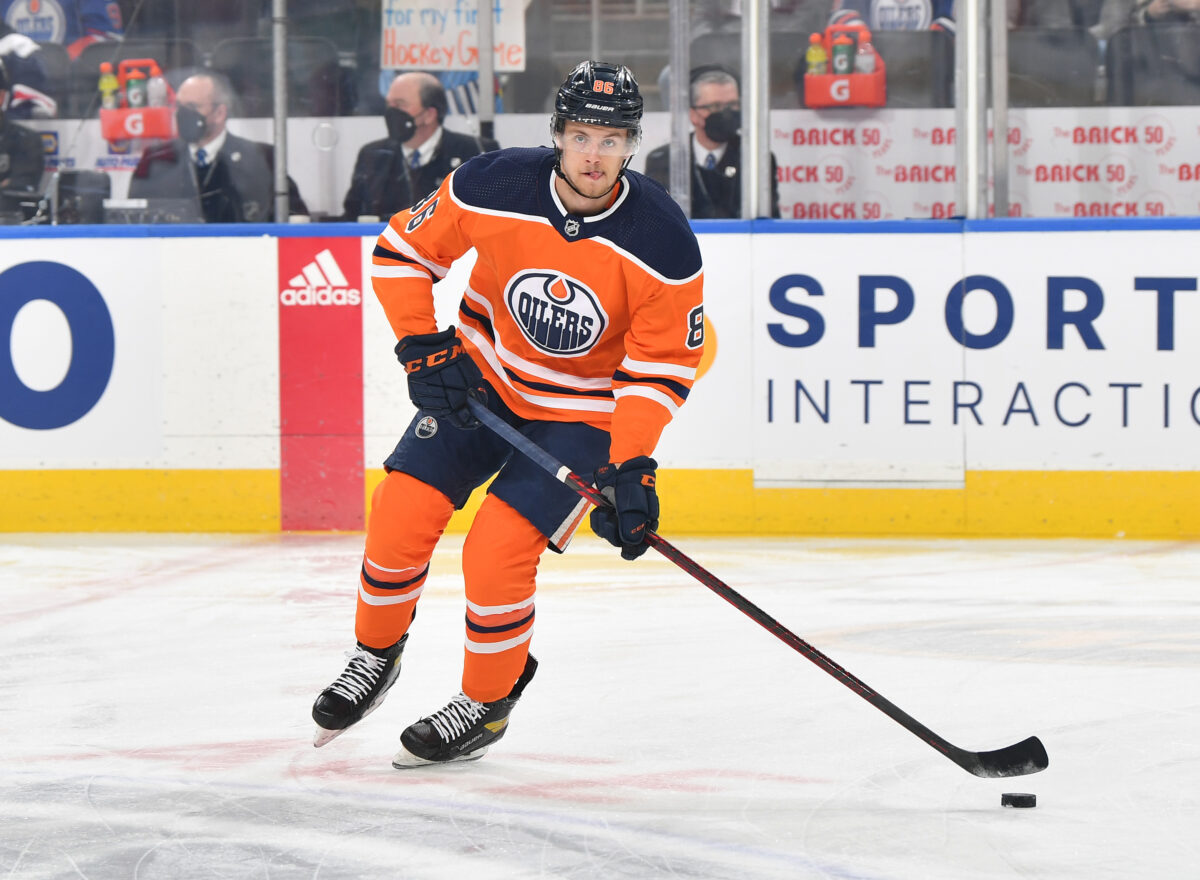 That's not to say Broberg can't take a big step forward from this season to next, but the Oilers have been looking to upgrade their defence for a while. It has been tough, but a rental who has some of his cap space retained could make a big difference this season. Players like Mattias Ekholm, Jake McCabe, John Klingberg, and more have all been mentioned. Though a player with term would work, it will cost more, take up more cap space, and negate opportunities for the Oilers' young defencemen next season. Whichever way Holland decides to go, he must make some sort of an upgrade.
Third Line Players (Centre or Wing)
With the predicted departure of both Puljujarvi and Foegele, the Oilers would like to fill the void off the trade market. The Oilers are in a unique position in that a lot of their players can play centre or on the wing, so they don't need to add one specific position. I mentioned the team needs grit from someone like Zack MacEwen, but they could also use a strong presence in the faceoff circle who can score like Max Domi or Jonathan Toews.
There are many forward options that would suit their needs, but the Oilers must bring more to the table than Puljujarvi or Foegele. They can't have another deadline acquisition like the one that saw them acquire Andreas Athanasiou from the Detroit Red Wings for two second-round picks and Sam Gagner only to have Athanasiou produce one goal and one assist in 13 regular-season and playoff games.
The bottom line is that the Oilers need to make some trades before the deadline. Despite their mediocre start, they have the core pieces to compete for a Stanley Cup again this season. A change of scenery for some and new faces brought in will make a huge difference in making that happen.