Jesse Puljujarvi and Warren Foegele's time with the Edmonton Oilers is quickly coming to an end. Puljujarvi has been given many chances, and here we are discussing him on his way out. It has reached a point that the Oilers might be willing to ship him out to move money and get very little in return. Foegele has been a healthy scratch the last two games and isn't in the good books either. Expect one or both to be traded in the coming weeks.
The Oilers are going to need the cap and roster space for Evander Kane to return soon. Kurt Leavins of The Edmonton Journal stated, "Kane may be less than three weeks away from returning to action. That is way ahead of schedule." He noted that Kane could return as soon as the Jan. 25 game against the Columbus Blue Jackets (from "The Edmonton Oilers O/T loss to the Av's should beam a bat signal to Ken Holland: 9 Things," The Edmonton Journal, Jan. 8, 2023). If the Oilers want to keep some of their more productive players in the lineup when Kane returns, a trade would have to be imminent.
Who Do the Oilers Trade?
Though the Oilers will likely have to trade either Puljujarvi or Foegele first, it's in their best interest to move both of them this season. Trading only one would give the organization enough cap space to keep players like Mattias Janmark and Devin Shore in the NHL. But trading both would free up nearly $6 million. During Kane's absence, the Oilers didn't replace him with anything more than $2 million worth of internal options in Janmark and Klim Kostin.
---
Latest News & Highlights
---
Yet, in that time, the roster has changed a lot. Kostin has been playing on the first line and has earned every second of it. Kailer Yamamoto is playing more like a top-six complementary winger and is also sticking in the top-six.
---
---
As for Puljujarvi and Foegele, they have both slid far down the lineup. Puljujarvi was finally taken off of the top line a few games ago after next to no production – this was also when Kostin got his opportunity. Despite ample opportunities since his production fell off last season, nothing has changed. He has just three goals and nine points this season while spending a lot of time playing beside Connor McDavid (who has 76 points on the season already). If that can't get Puljujarvi going offensively, nothing will. He has since been dropped to the bottom-six, averaging 8:30 of ice time over the past two games, and is projected to play on the fourth line against the Los Angeles Kings on Monday.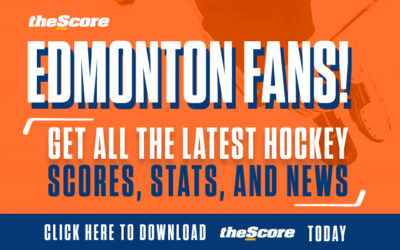 Foegele may get back into the lineup against the Kings after sitting out the last two games. When Kane was initially injured, Foegele got his opportunity on the second line and played well before he got injured himself and missed some time. He hasn't been the same since.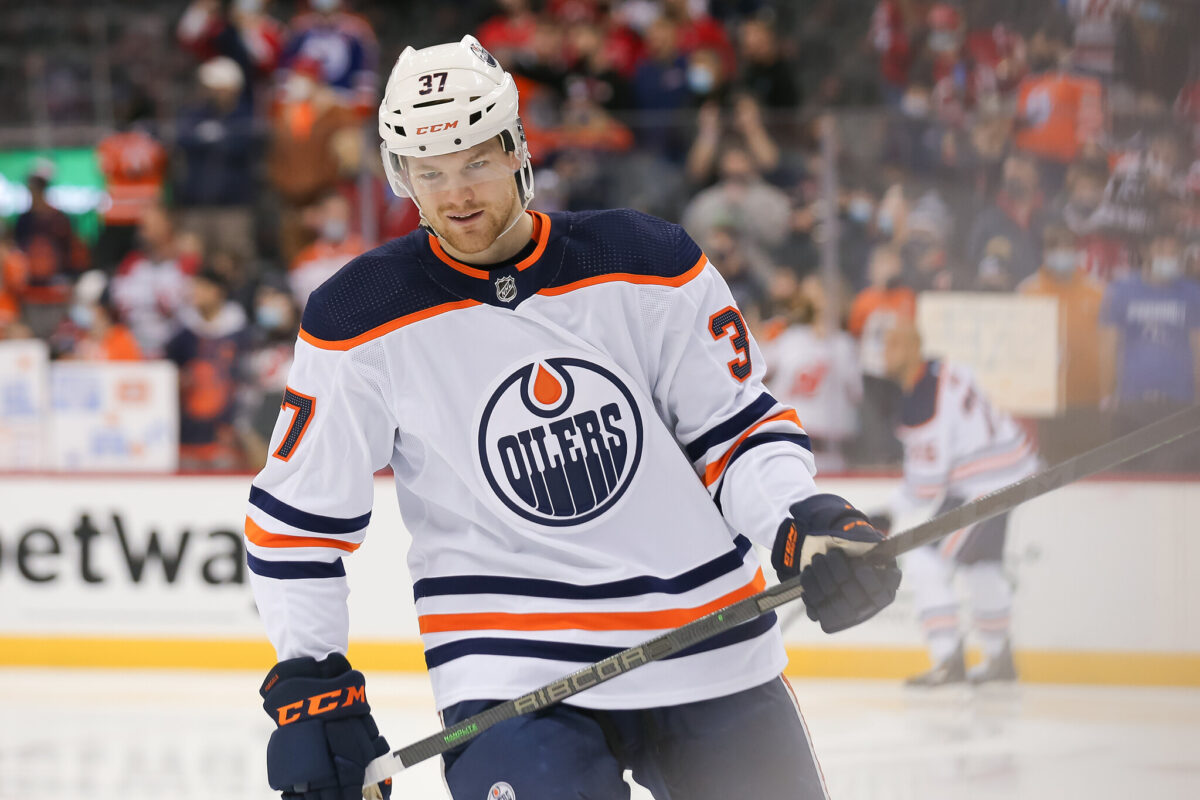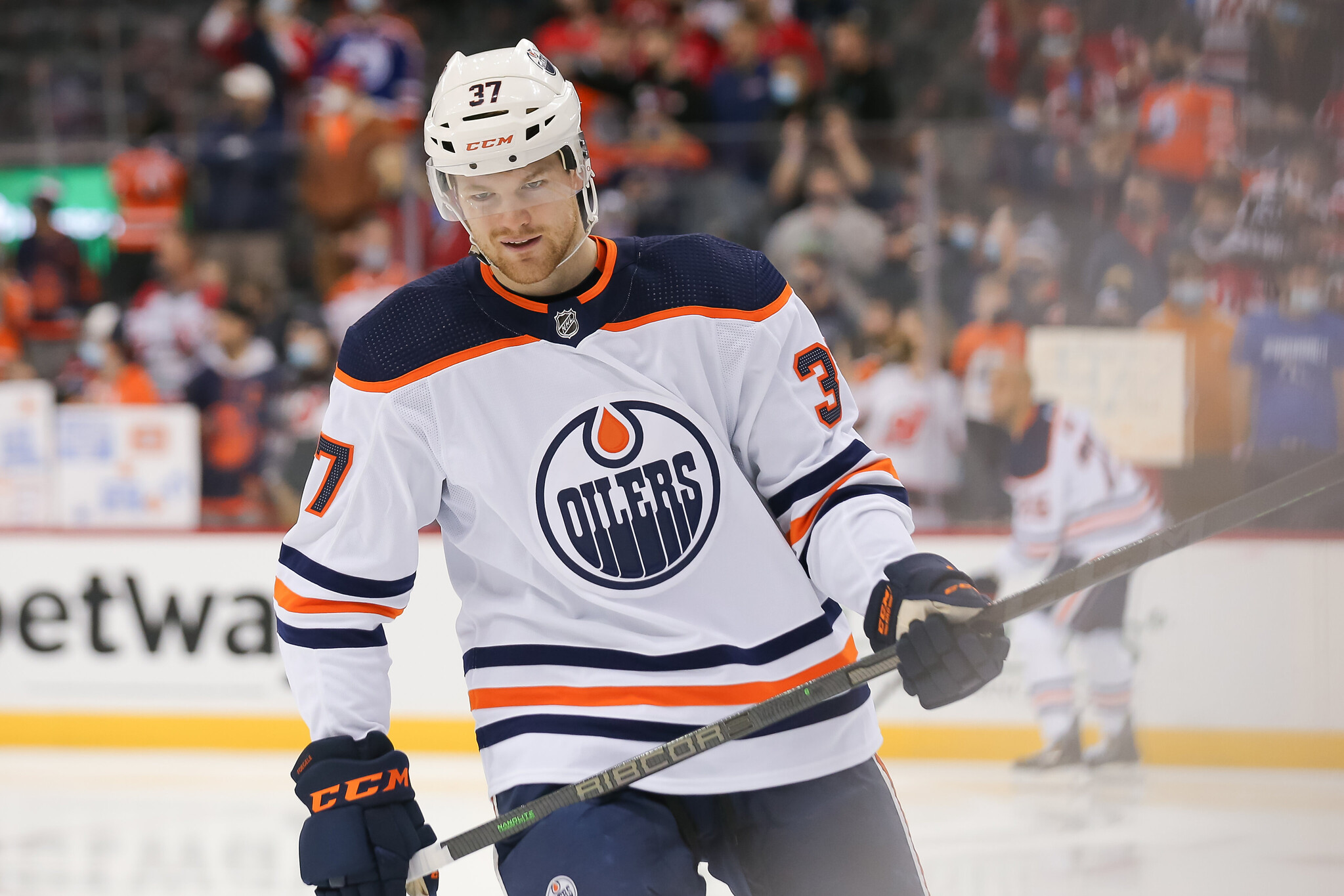 Puljujarvi is a restricted free agent (RFA) after the season with a current cap hit of $3 million AAV, while Foegele has one year left on his deal with a cap hit of $2.75 million AAV before he becomes an unrestricted free agent (UFA). Puljujarvi has more upside as a former first-round pick and may be easier to move, but some teams may also see that Foegele increases his production in the top-six while Puljujarvi does not.
Oilers Need to Open More Cap Space for Deadline Additions
Some of the Oilers' forward depth – Janmark, Kostin, Dylan Holloway, Ryan McLeod, and Derek Ryan – have proven to be more effective than Puljujarvi and Foegele. This is why they are getting better opportunities than these two trade candidates. Edmonton must add a couple of pieces to get them on the right track and ahead of the wild-card race, and that requires cap space.
Related: 1 Positive for Each Oilers Player in 2022-23
General manager Ken Holland has been smart with his assets, but draft picks won't help the Oilers win right now. They have many solid forward prospects in their system and almost all of their picks for the next three seasons. Patience has been a virtue until now, and the organization must use future assets to help the team compete now.
They need cap space for a defensive upgrade, a middle-six forward, and possibly even a physical presence for their fourth line. Given the Oilers' situation right now, Holland will not be able to pull off all of those moves. Even if it takes giving up a mid-round pick to trade Puljujarvi, Foegele, or both, they have to take the deal because time is ticking on Kane's much-anticipated return to the lineup.