The Edmonton Oilers have used free agency (both restricted and unrestricted) as a major tool for building their roster. General manager Ken Holland has made some astute trades and the Oilers have found some keepers in the NHL draft, but much of the success or failures of any organization comes from a team's ability to attract, retain, and sign good players to value contracts. Doing so gives the team flexibility when it comes to trades and making other moves.
---
---
Like many teams, the Oilers haven't always nailed it. The team has some incredible deals on their books (Evander Kane, Zach Hyman, Ryan Nugent-Hopkins) but there are also some questionable deals that either haven't worked out as well as the team might have hoped or the jury is still out.
Let's take a look at all of the bad deals the club has signed past, present, and future impact players to:
What Qualifies as a "Bad" Signing for the Oilers
What makes for a bad signing? The criteria here is that one might question whether the player is playing up to what he's being paid or if the money would have been better spent elsewhere. In some cases, these are players the Oilers might be looking at trading this offseason, meaning they've been signed to deals the Oilers don't necessarily view as too good to pass up. Remember, these aren't considered awful signings. These are deals that are potentially expendable or weren't of high value.
Kailer Yamamoto, C (Sep 18, 2021)
If Kailer Yamamoto was a 20-goal scorer on a regular basis (heck, even a 15-goal scorer), the most recent deal he signed wouldn't be viewed as a bad deal. But, his health and his regression this season hasn't helped his cause. Yamamoto signed a one-year $1.175 million contract extension with Edmonton, then on Aug 3, 2022, signed a two-year $6.2 million contract extension. It's the latter that has been the issue.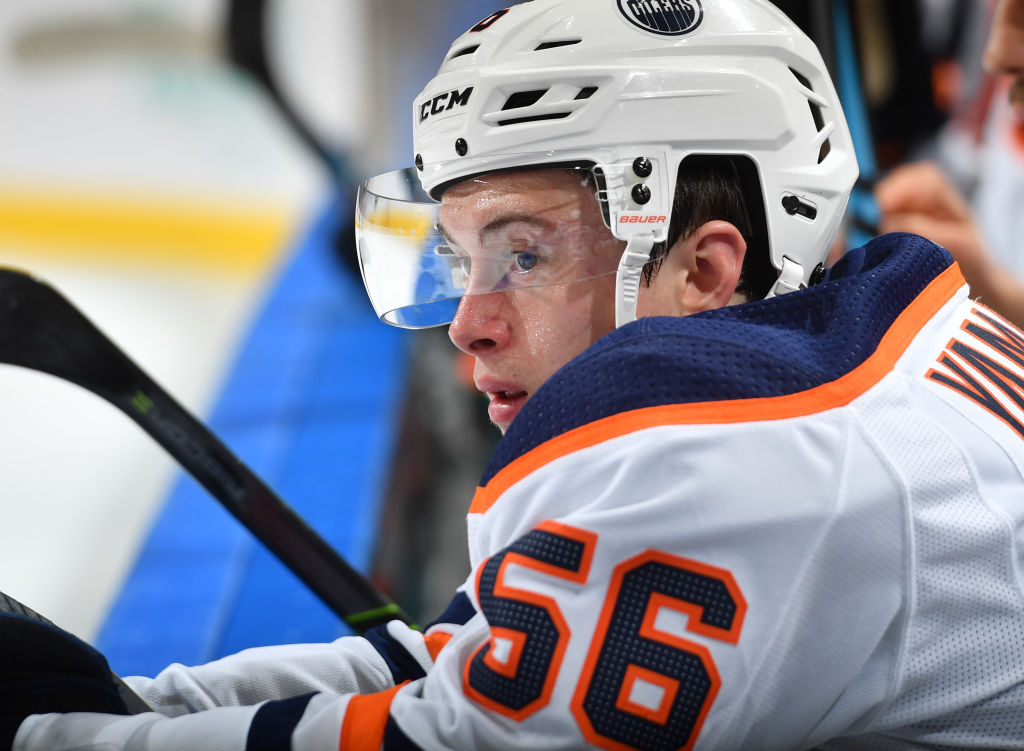 Yamamoto is not worth $3.1 million per season the way he's playing and if he can't stay in the lineup because of his propensity to get injured, that's money that could have gone to a much more useful and consistent forward. What makes this challenging is that now he's got one more season on his current deal and the Oilers might have to consider moving him in the offseason.
If he gets hot down the stretch, it could change how his contract is perceived, but that could be the Oilers delaying the inevitable.
Cody Ceci, D (Jul 28, 2021)
This a contract that almost made the good list because Cody Ceci has been steady in the role he's been signed to fill. He's having a down season compared to the 2021-22 campaign, so it might be fair to call this season and last a bit of a wash.
Ceci signed a four-year $13 million contract with Edmonton as a free agent and was brought in to replace the departing Adam Larsson. Those were big shoes to fill and he's done a solid job considering his reputation wasn't necessarily that of a shutdown defenseman. At this season's trade deadline, there was chatter that maybe the Oilers might move Ceci if a better right-shot defenseman was an option. It didn't wind up happening, but the Oilers may need to clear cap space if they want to go after an upgrade on the right side and that means Ceci potentially becomes the player moved.
---
Latest News & Highlights
---
His deal isn't a bad one, but it's not a steal if he's a guy that is consistently talked about as the piece available to get something better.
Brett Kulak, D (July 13, 2022)
Brett Kulak came over as a trade deadline acquisition in 2022 and signed a four-year $11 million contract with Edmonton this past offseason. It was a good value deal, even if he hasn't exactly cemented his role as a second-pairing blueliner on a good team. There's nothing wrong with this contract, even if by our criteria it might not be considered valuable enough to include him in the "good" group.

Related: The Good: Ranking Oilers Best Free Agent Signings Since 2020
With the arrival of Mattias Ekholm, Kulak is back on the third pair now, which is probably where he should be. Maybe he's making too much for that role and the Oilers look to move him this summer because they have players like Philip Broberg coming up from underneath. That said, it's hard to complain about what Kulak has offered so far with his run as an Oiler.
Jesse Puljujarvi, RW (Oct 7, 2020)
Jesse Puljujarvi signed a two-year $1.45 million contract extension with Edmonton and following that deal, on July 26, 2022, he signed a one-year $3 million contract extension. The entire time he was an Oiler, his relationship with the organization was a bit bumpy considering his agent's belief he was potentially better suited to play elsewhere. It might be too much to say Puljujarvi was entitled, but there was certainly a difference between how he and his agent saw him and how the Oilers did.
Eventually, the Oilers traded the player to clear cap room at this season's deadline and by the time he was dealt, it was clear he was making way too much as a $3 million forward. It was considered top-notch work that Holland was able to move that contract to the Carolina Hurricanes without taking any salary back.
Tomorrow I take a look at the "ugly" contracts.