So far, I've taken a look at both the 'good' and the 'bad' when it comes to free agency signings made by the Edmonton Oilers since 2020. Now, it's time to take a look at the 'ugly'. This was perhaps the most interesting of all three lists, but also the most disheartening. It goes to show, that like any team, the Edmonton Oilers are not prone to huge mistakes.
Related: The Good: Ranking Oilers Best Free Agent Signings Since 2020
The Oilers have used free agency (both restricted and unrestricted) as a major tool for building their roster. General manager Ken Holland has made some astute trades and the Oilers have found some keepers in the NHL draft, but much of the success or failures of any organization comes from a team's ability to attract, retain, and sign good players to value contracts. This has sometimes created a scenario where the GM overpays for one year's worth of production, walked himself into a player's market, or jumped the gun on a deal out of FOMO.
Let's take a look at all of the ugliest deals the club has signed past, present, and future impact players to:
What Makes a Contract Ugly for the Oilers?
What makes for an ugly signing? The criteria here is that the player is either vastly overpaid for what he brings, isn't producing for the money he's being given, was signed when he shouldn't have been (often a result of lousy timing), or their contract makes for financial troubles down the line when it comes to the salary cap.
Jack Campbell, G (Jul 13, 2022)
Jack Campbell signed a five-year $25 million contract with Edmonton on July 13, 2022. The Oilers searched for a few seasons to land a goalie they thought could be their starter and Holland struck out on names like Jacob Markstrom, Darcy Kuemper, and others. Campbell became their target this past summer and they paid handsomely to get him. So far, that looks to have been a huge mistake.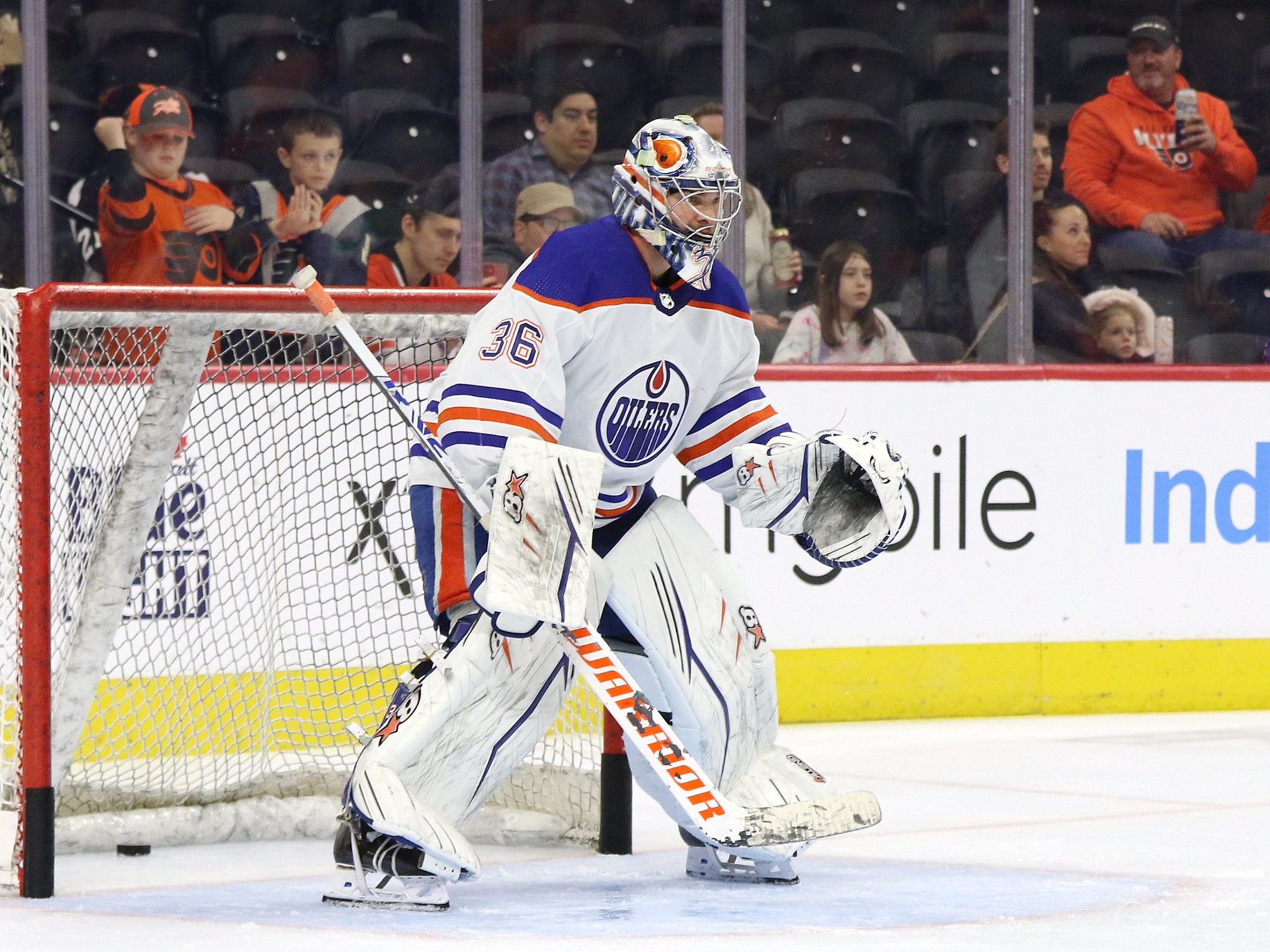 Granted, Campbell can be hot and cold and there's a chance he rebounds, becoming a nice 1B for Stuart Skinner (who is a steal at his new contract). That said, the Oilers locked themselves into Campbell for five years and his contract is already being discussed as a buyout candidate. Campbell needs to find his game quickly if he wants the narrative surrounding his deal to change. Fans in Edmonton can be relentless and he's their whipping boy now.
Related: The Bad: Ranking Oilers Poor Free Agent Signings Since 2020
The problem with this player is that he seems emotionally delicate. The more he's critiqued by the fan base, the worse his game is likely to get.
Darnell Nurse, D (Feb 9, 2020)
Darnell Nurse's situation is interesting because the Oilers walked themselves right into this mess. Nurse signed a two-year $11.2 million contract extension with Edmonton as the second of two bridge deals. The defenseman then signed an eight-year $74 million contract extension with Edmonton on Aug 6, 2021. That deal came at a time the Oilers had little leverage left in negotiations and when the market for defensemen of his caliber were all making around $9 million per season.
---
Latest News & Highlights
---
Nurse is not a bad player. He's simply overpaid. If his deal was even $2 million less, fans wouldn't be so hard on him, but because he's making premium dollars and because his contract places limits on some of the things the Oilers can do with other trades and signings, he gets dinged twice by fans who see his deal as an albatross.
Nurse provides quality leadership, and often quality minutes. He's best friends with Connor McDavid and he'll probably be a key reason McDavid and Leon Draisaitl stick around, should both re-sign. All that said, it doesn't take Nurse's deal from 'ugly' to 'good', or even, 'bad'. When it comes to Nurse, a jump in the NHL salary cap can't come soon enough.
Zack Kassian, RW (Jan 29, 2020)
He's no longer with the Oilers but the Zack Kassian deal was ugly the minute he signed a four-year $12.8 million contract extension. It came after a decent season and when the Oilers lacked the kind of depth they have now. There were intangibles that Kassian offered, but at more than $3 million per season, those intangibles weren't worth the price to keep him and he didn't show up consistently to offer them.
Kassian was the type of player, that on any given night, was in your lineup or a healthy scratch. It was the wise thing to do to give up a bit of a sweetener to move his contract to the Arizona Coyotes. With the Coyotes, he's scored a whole two points in 50 games.