The Calgary Flames desperately needed a win over the Anaheim Ducks after laying an egg versus the Los Angeles Kings a night prior, and they were able to do so in a big way. In what was a dominating performance from the get-go, they defeated the lowly Ducks by a 5-1 final, while also controlling the advantage in shots by a 43-20 margin.
Related: Kadri Latest Flame to Become Frustrated With Sutter
Coming into this game, fans weren't sure what to expect, especially given all the recent reports that Darryl Sutter has lost the locker room. While that may still be the case, it certainly didn't appear like it in this one, as the entire team showed great resiliency and put together a very solid performance in a game they could not afford to lose. Here are three takeaways from Tuesday's victory.
Flames In Control From the Get-Go
This game was never really in doubt, as the Flames controlled play through the entire 60 minutes. Nick Ritchie got things started just 37 seconds in, putting one past John Gibson for his third goal in just seven games with his new team.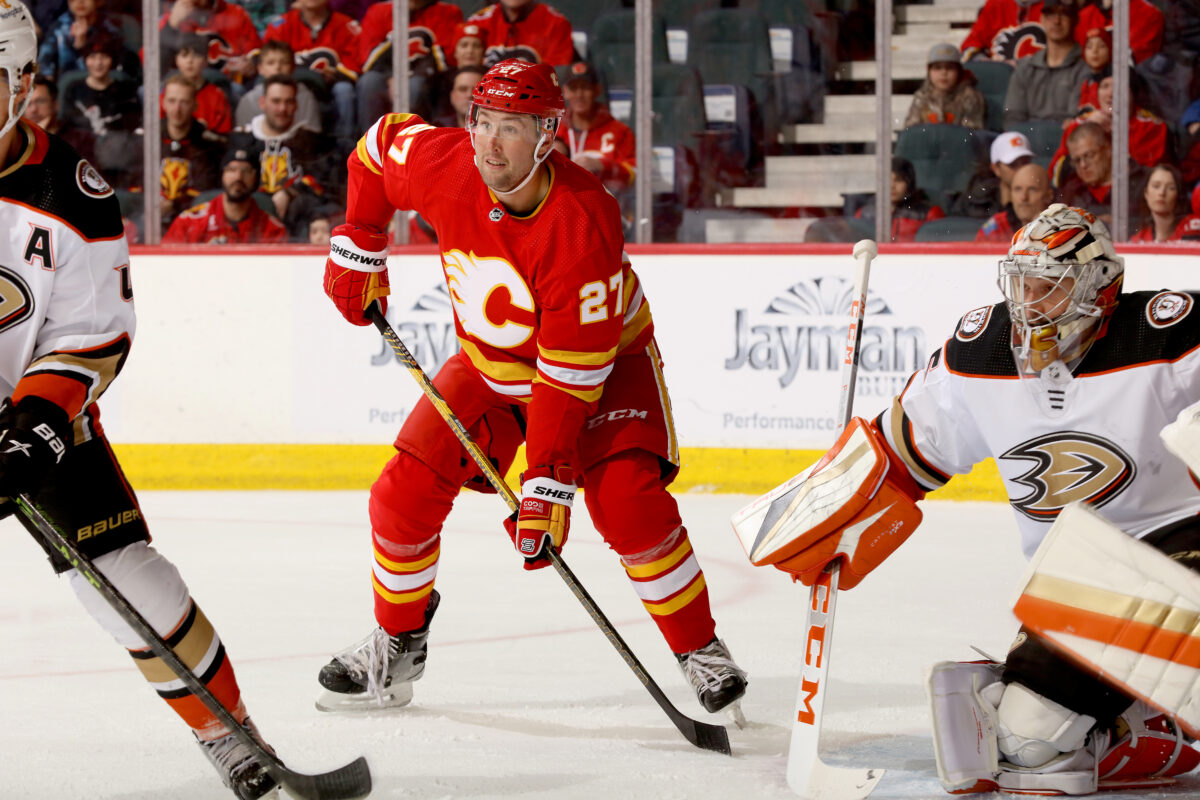 Once the Flames got that lead, they seemingly smothered the Ducks, giving them very few opportunities to get back into the game. Helping add to the lead was another newcomer in Troy Stecher, who scored with just minutes remaining in the first to give the Flames a 2-0 lead heading into the second. As for the rest of the game, they got goals from Rasmus Andersson, Elias Lindholm and Andrew Mangiapane. Meanwhile, Tyler Toffoli was able to continue what has been a fantastic season for himself, registering three assists on the night.
Power Play Success
Scoring goals has been a problem for this club, and unfortunately their power play hasn't helped to ease their struggles at finding the back of the net at even strength. Their top unit has struggled to form chemistry, resulting in just a 19.6 percent success rate for 22nd in the league.
---
Latest News & Highlights
---
Whatever issues they have had on the season weren't obvious in this one, however, as they had several great looks on the five power plays they received and were able to convert on two of them. It's worth noting that it came against a Ducks penalty kill that ranks 29th in the league. Regardless it was an impressive showing, and one that fans will hope can build some confidence moving forward.
Vladar Solid Between the Pipes
Other than coming in for relief of Jakob Markstrom a night prior versus the Kings, Dan Vladar hadn't seen the net in some time for the Flames. Any fear of rustiness in this one was quickly removed, however, as he looked in control from the get-go. Not only did he make a number of solid saves, but he looked extremely calm throughout and gave up very few second opportunities at any point thanks to some stellar rebound control.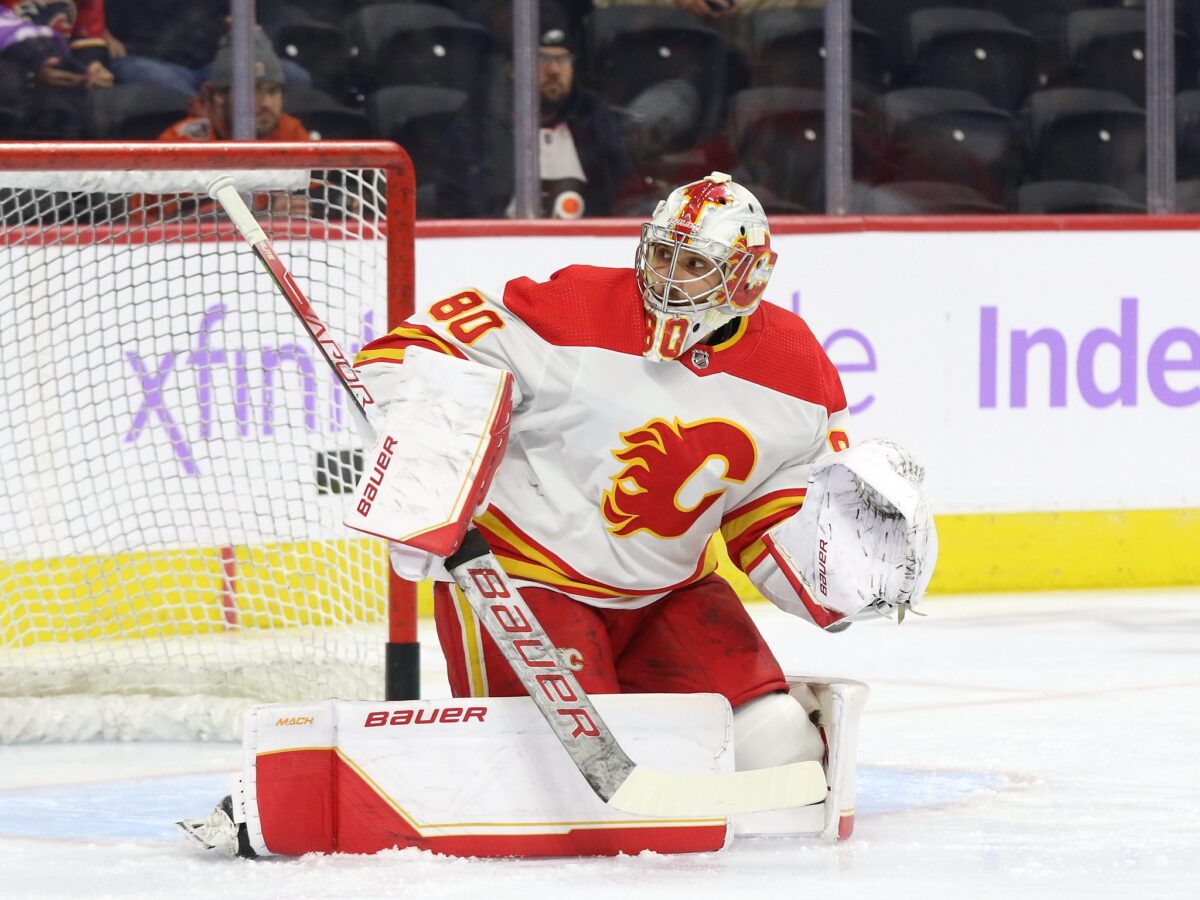 While the net will likely still be given to Markstrom down the stretch, Vladar's performance may have Sutter questioning using him a bit more should the former struggle. Still, it was a nice step in the right direction for Vladar, who has had an up-and-down season with a 2.83 goals-against average paired with a .896 save percentage through 26 appearances.
Flames Remain 4 Points Shy of Playoff Spot
Unfortunately for the Flames, the two teams they needed to lose on Tuesday night in the Winnipeg Jets and Nashville Predators were both able to pick up wins. What this means is that they still trail the Jets by four points for the final wild card position in the Western Conference, with both having played 72 games. Meanwhile, the Predators sit five points back but hold three games in hand. It's making for a very intense finish to the season, and the Flames will look to narrow the gap on Thursday against the Vegas Golden Knights, a team who they defeated 7-2 on the road less than a week ago.