Oftentimes, when a player switches teams for the first time in their career, there is a bit of an adjustment period. A perfect case in point is Jonathan Huberdeau, who after a 115-point season in 2021-22 has struggled in his first season as a Calgary Flame with just 47 points through 68 games.
Related: Panthers' 3-Game Win Streak Gives Team New Life
Huberdeau was dealt this summer in a blockbuster deal that saw Matthew Tkachuk head to the Florida Panthers. Ironically enough, many questioned if the now 25-year-old pest would be in line for a regression off of his 104-point season given that he would no longer be playing alongside Johnny Gaudreau. For whatever reason, however, few seemed to envision Huberdeau potentially struggling. Hindsight is 20/20, of course, but now that we are nearing the end of 2022-23, it is safe to say anyone who doubted Tkachuk could continue producing in bunches has been proven wrong.
Tkachuk Willing Panthers Into Playoff Position
While things are very tight in the Eastern Conference wild card race, the Panthers are currently the team holding down the second and final playoff position. That hasn't been something they've been able to say often this season, as the reigning Presidents' Trophy winners have struggled to show the dominance they did a year ago.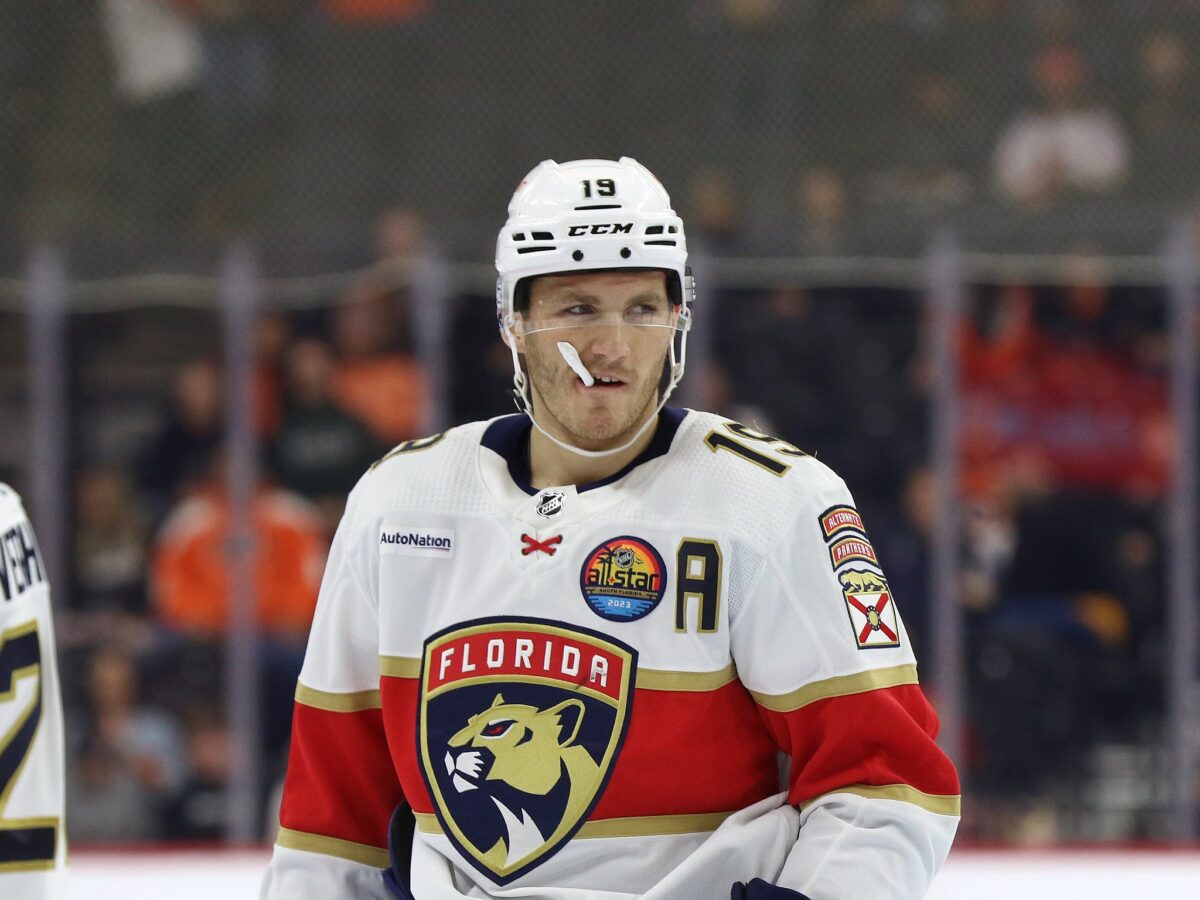 While it was fair to suggest early on that it was shellshock from the blockbuster trade that took place this summer, it is no longer a valid excuse. Some on this Panthers team have simply regressed, but if anything, Tkachuk is one of the few reasons they find themselves in a playoff spot at all right now.
Through 68 games, Tkachuk sits fourth in league scoring with 95 points, 33 of which have been goals. His 63 even strength points on the year are third, ranking behind the likely Norris Trophy winner in Erik Karlsson and the undisputed Hart Trophy winner in Connor McDavid. With a ridiculous 136 points in 71 games on the year, no one is going to argue that No. 97 has the Hart Trophy locked up. As for who else could be nominated, however, that remains up in the air.
---
Latest News & Highlights
---
One name that has been brought up plenty is Boston Bruins forward David Pastrnak. The 26-year-old Czech forward has had an incredible year himself, with 48 goals and 93 points through 70 games. With that said, it is important to remember that the Hart Trophy is awarded to the player deemed to be the most valuable to his team. Pastrnak has undoubtedly been valuable to his team, but given that they have just 11 regulation losses in 70 games played this season, it is hard to argue that he is more responsible for his team's success.
If not for Tkachuk's play this season, the Panthers are likely several spots further back in the standings, possibly closer to the Connor Bedard watch rather than a playoff berth. His 93 points are 31 more than the Panthers' second-leading scorer in Carter Verhaeghe, proving how truly dominant he has been.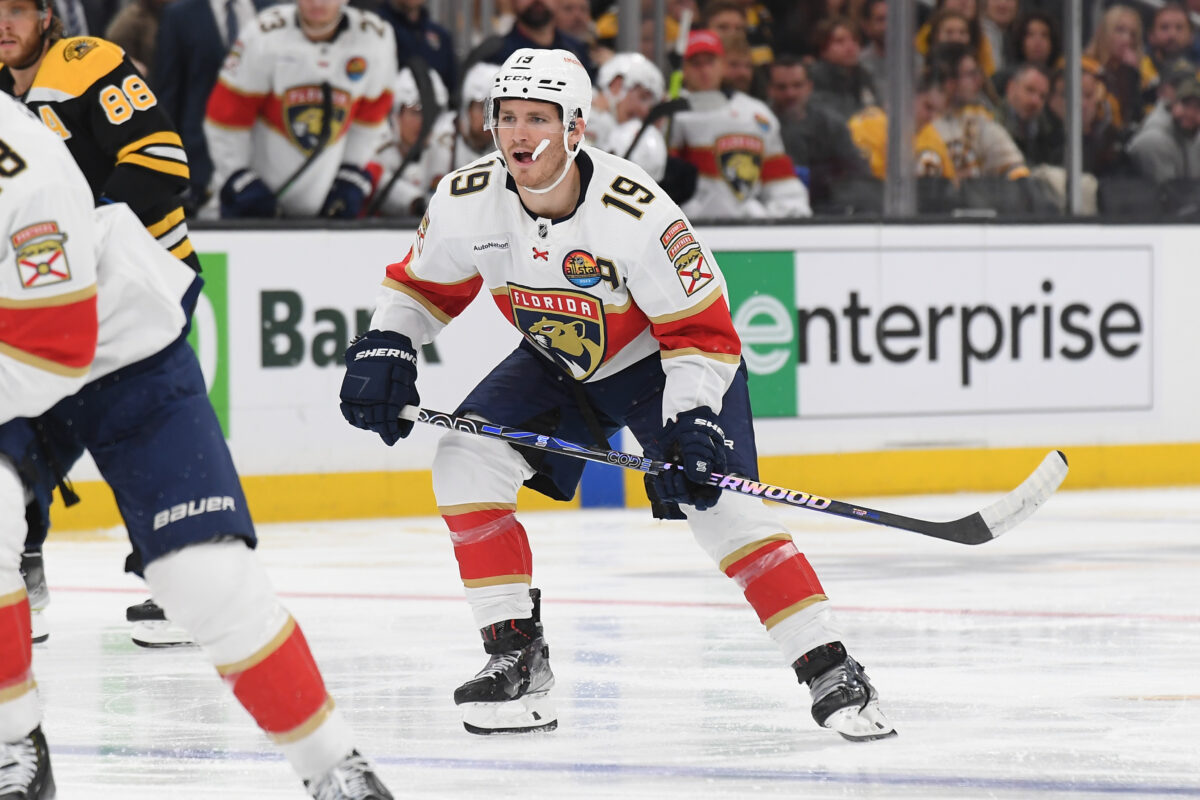 Both Tage Thompson and Jack Hughes were considered other possibilities for a large portion of the season, but have each slowed down significantly in recent weeks and are likely out of consideration for good at this point. Another argument has been goaltender Ilya Sorokin, who is doing a great job himself of keeping the New York Islanders in the playoff race and certainly deserves some recognition. That said, most seem to feel he is playing second fiddle to Bruins netminder Linus Ullmark in the Vezina Trophy race right now. Ever since the Vezina Trophy changed from the fewest goals against in a season to the goaltender who is "adjudged to be the best at this position" has a goalie won the Hart while failing to take home the Vezina, so the chances Sorokin would see himself as a Hart finalist while not winning the Vezina feels extremely unlikely.
Tkachuk a No Brainer Finalist if Cats Make Playoffs
With all this said, in order for Tkachuk to be a finalist, the Panthers need to get into the playoffs. A 6-3 loss to the Philadelphia Flyers on Tuesday night certainly didn't help in that regard, though they do still hold a one-point lead over the freefalling Pittsburgh Penguins for that final wildcard position. If they are able to hold onto it, it should be a no-brainer that Tkachuk is a finalist for the Hart at season's end. Aside from McDavid, he may very well be the most valuable player to his team this season.