Though no player is without his flaws, every player does something right in order to remain in the NHL. This is where we look at one positive from every Edmonton Oiler this season and how they have helped the team.
Forwards
Connor McDavid
There's much more than positive from the best player in the world. He leads the league in goals (33), assists (40), and points (73) while continuously making elite-level and highlight-reel plays. He hasn't taken a night off this season and has only built on his playoff performance from 2022. Despite some strong seasons from a few other Oilers, I can't imagine where they would be if he wasn't on the team (from "As Scoring Rises In The NHL In 2022-23, Connor McDavid Raises The Bar Again", Forbes, Dec. 29, 2022).
Leon Draisaitl
Leon Draisaitl is flying a bit under the radar because he isn't leading the Oilers in goals and has been playing on a different line than McDavid for most of the season. He still ranks near the top of the league in every offensive category and has been deadly from his spot on the power play. His ability to protect the puck by using his body is unmatched.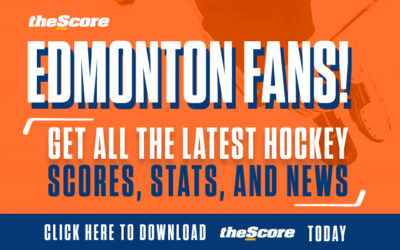 Zach Hyman
Zach Hyman is the Oilers' biggest workhorse. He can do it all. His speed allows him to get open, make plays, and control the puck while keeping up with McDavid. Hyman will go into any puck battle without hesitation and likely come out with it. He is strong at killing penalties and wasting time as well as always being in great position in front of the net for tap-ins.
Ryan Nugent-Hopkins
Ryan Nugent-Hopkins has emerged as one of the most underrated players in the NHL this season and is tied for 17th in goals (19) and has sole possession of 12th in points (46). What's very impressive about that is his turnaround from last season, when he scored 11 goals and 50 points. The Oilers' longest-tenured player has also been centering his own line with two players who didn't start the season in the NHL – Mattias Janmark and Klim Kostin. Nugent-Hopkins is also third in the NHL in power-play points, with 25 behind his teammates.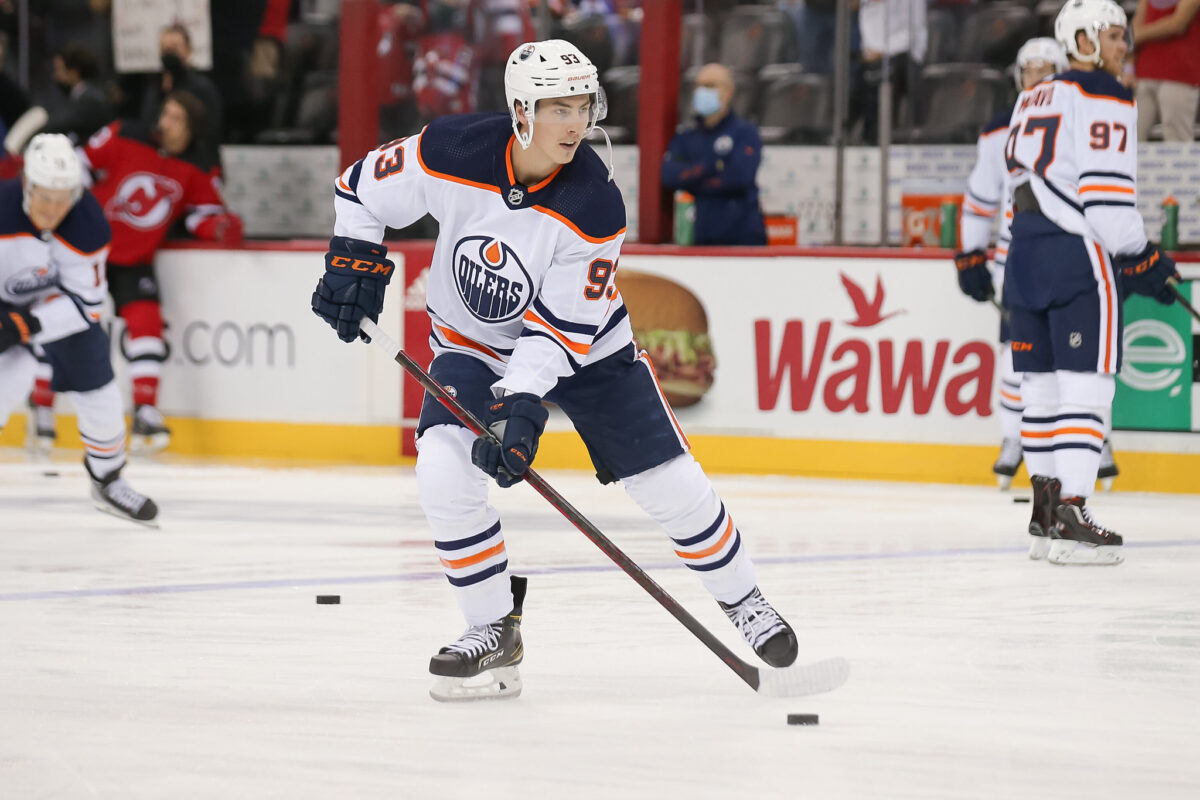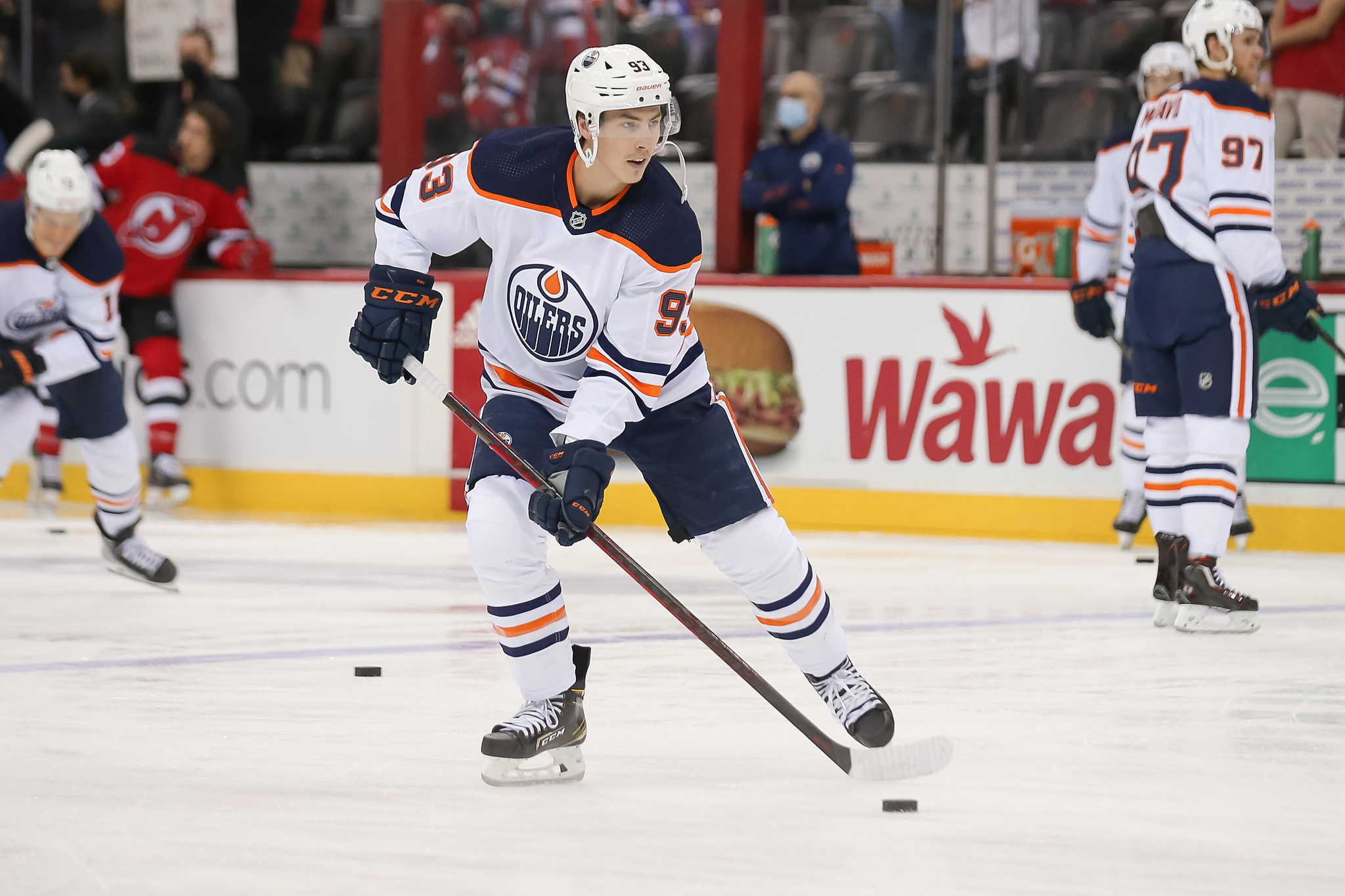 Evander Kane
We only got 14 games from Evander Kane this season before he was seriously injured, but since he's arrived in Edmonton, he has consistently provided goals, points, shots, and physicality, all at five-on-five. He has been missed from the top-six for two-thirds of the season.
Kailer Yamamoto
Kailer Yamamoto is always the smallest player on the ice, but that doesn't stop him from playing the body and never giving up on the play. He is a tenacious player and has to be. His offensive production wasn't there at the start of the season, but it's coming around.
Jesse Puljujarvi
Much can be said about Jesse Puljujarvi and his lack of production this season. Many people just look at offensive production, which is somewhat reasonable when we're talking about a former fourth-overall pick. While his offence has dried up, he has become the team leader in hits and continues to be a great forechecker by utilizing his reach and stick.
Warren Foegele
Warren Foegele has played a much more controlled game this season. He is able to handle the puck, get to the right spots, and play physically. It has earned him more time in the top-six for now. I've liked what I've seen in terms of his control with the puck down low and along the boards.
Derek Ryan
If you're looking for consistency, look no further than Derek Ryan. Much can be said about the depth and scoring from players who aren't the stars, but this veteran has provided what the Oilers need. He is mentoring the young forwards on his line (Dylan Holloway and Ryan McLeod) while scoring five goals and nine points. Considering how much he plays and his age (36 years old), he hasn't been a problem for this team.
Mattias Janmark
The cap constraints kept Mattias Janmark from making the Oilers' opening-day roster, but once recalled, he has fit in very nicely alongside Nugent-Hopkins. The chemistry they've formed has made it very difficult for Jay Woodcroft to split them up and has given the team three productive lines instead of two. Janmark uses his speed and has been getting on the scoreboard recently.
Dylan Holloway
Dylan Holloway's progression this season has been fun to watch. It was rough for him out of the gate, and he quickly had to scratch and claw for minutes. At nearly the halfway point of the season, he is very comfortable with the puck and is already great at keeping control in the offensive zone. He is mature beyond his age, plays with an edge, and is a confident player whose ceiling is very high by the looks of it.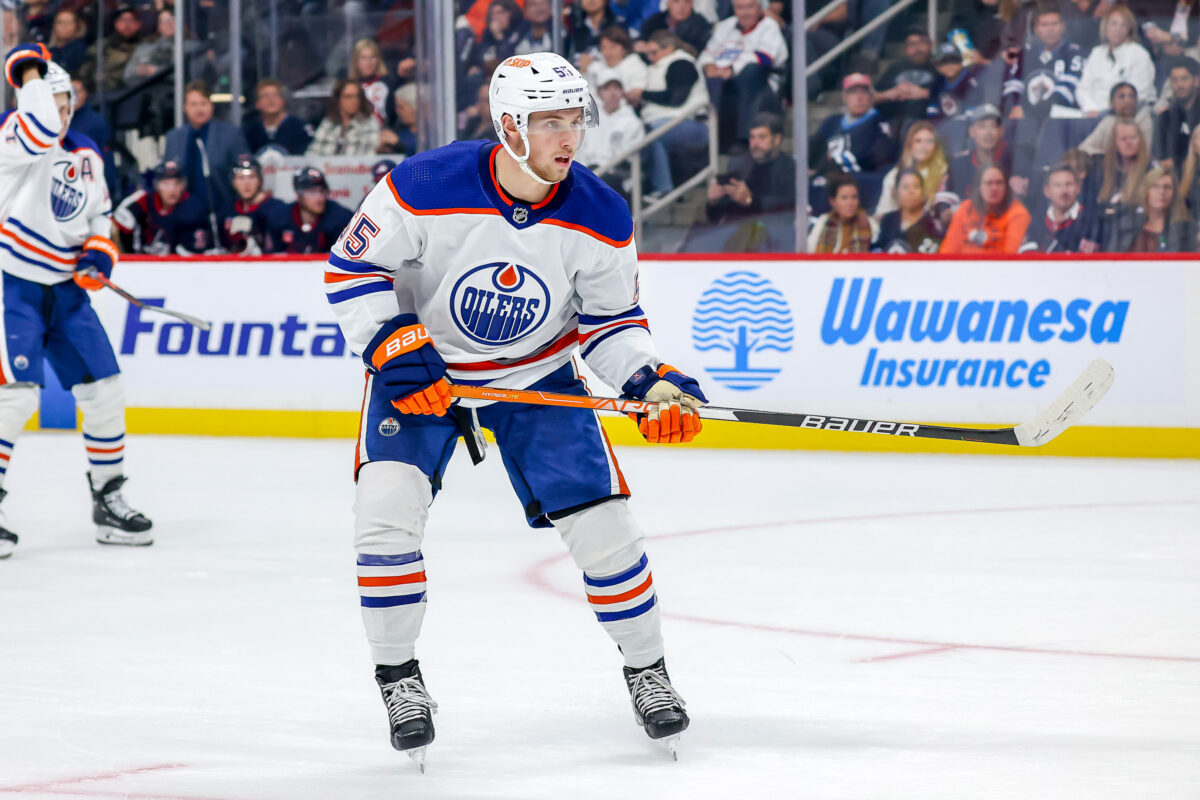 Ryan McLeod
Ryan McLeod is also improving, but an overcrowded offence has prevented him from moving up the lineup. He is a very good skater, and there are some shades of McDavid and how he takes the puck up ice in him. McLeod is a great puck-handler and two-way centre. Once his offence comes, he will be very valuable for the Oilers.
Klim Kostin
General manager Ken Holland has done it again, acquiring Klim Kostin in the offseason only to have him break out and find a place in the Oilers' top-nine. He has provided the Oilers with physicality up front when they desperately needed it. He has also shown the ability to protect the puck, use his speed and shot, and draws a surprising amount of penalties against him thanks to his positioning (from "Lowetide: Oilers' Klim Kostin's sudden impact, injury and immediate future", The Athletic, Jan. 2, 2023).
Defence
Darnell Nurse
Darnell Nurse has a thankless job and is criticized because he earns a lot of money, but he matches up against every opponent's top players and lines all the time. He knows when to skate the puck out and has underrated speed. His size and physicality play a big part in why he's effective, and while many don't see him as an offensive contributor, he leads the Oilers' defence in goals (six) and is second in points (20).
Related: Edmonton Oilers' Top 5 Prospects for 2023
---
Latest News & Highlights
---
Tyson Barrie
Tyson Barrie recently strung together an eight-game streak in which he recorded 12 assists. With Evan Bouchard on his tail, Barrie has elevated his offensive game significantly from last season, is playing in the top-four, and gets all the power-play time. His spot on the power play is safe for now, considering how well he and the team have done on the man advantage. He has great offensive awareness and escapability with the puck.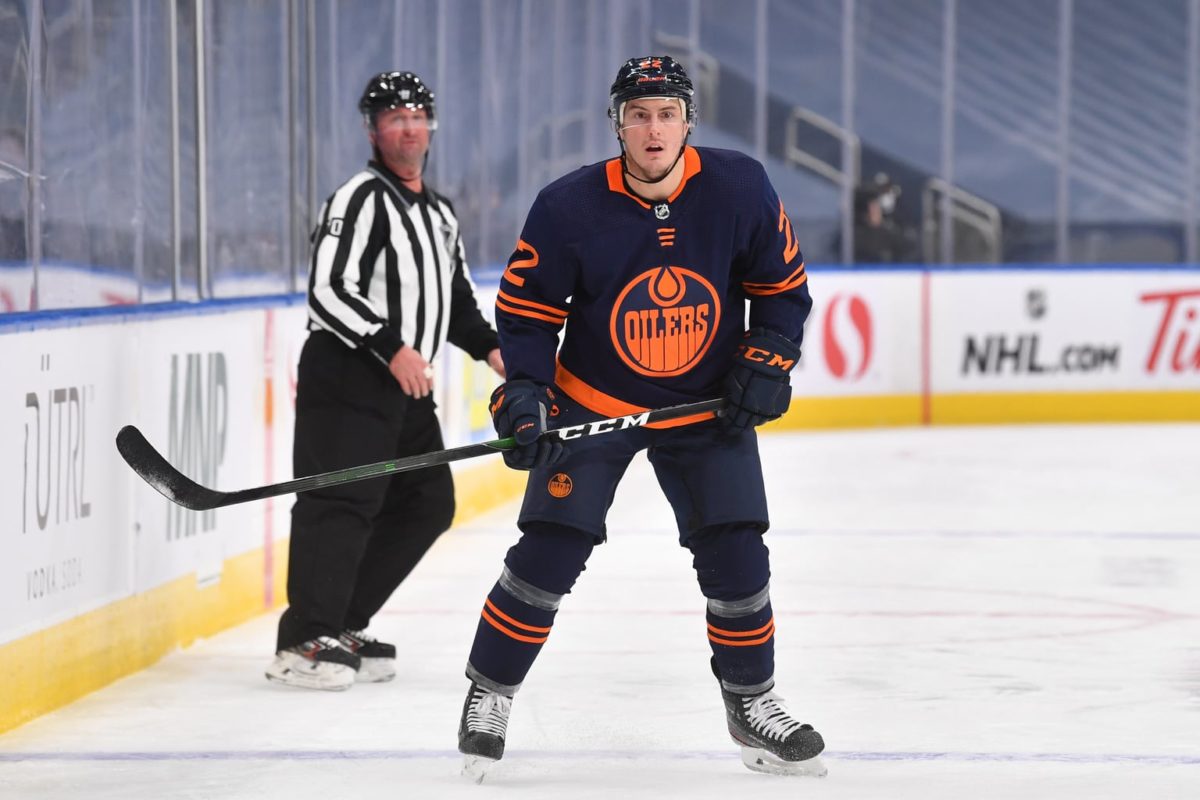 Cody Ceci
Cody Ceci flies under the radar on the Oilers' defence, but he continues to play top minutes on the first pairing. He also gets tough matchups and is sound defensively. He is one player the Oilers don't have to worry about in the defensive zone, as he is a plus-10 while matching up against the other teams' best players. He plays a physical game, which wears down opponents.
Brett Kulak
The Oilers are a fast team and have a lot of great skaters, and Brett Kulak is one of them; he is generally considered the best skater among the team's defensemen. This means he will skate the puck out of his own end on occasion and also be able to keep up with the speed of some of his opponents while backtracking. His positive impact on Barrie's game hasn't gone unnoticed since he arrived in Edmonton.
Evan Bouchard
Bouchard may not have followed last season up the way many hoped and expected, but he still has his moments, which means he should be able to get back to a high level of play at any time. He struggled early but has since gotten his offensive game going. What's special about him is his ability to walk the offensive blue line if he chooses to either get open for a shot or dance around an attacker. He's working on his consistency, but he's a special talent in the offensive zone.
Philip Broberg
Philip Borberg is a strong and smooth skater who hasn't come into his own as quickly as the Oilers had hoped this season. I think they were expecting a campaign similar to Bouchard's in 2021-22. However, injuries have made the transition and progression less seamless, but he is very poised with the puck for a young defenceman. With more time and as he gets more comfortable, his game will start to round out, and he will play more.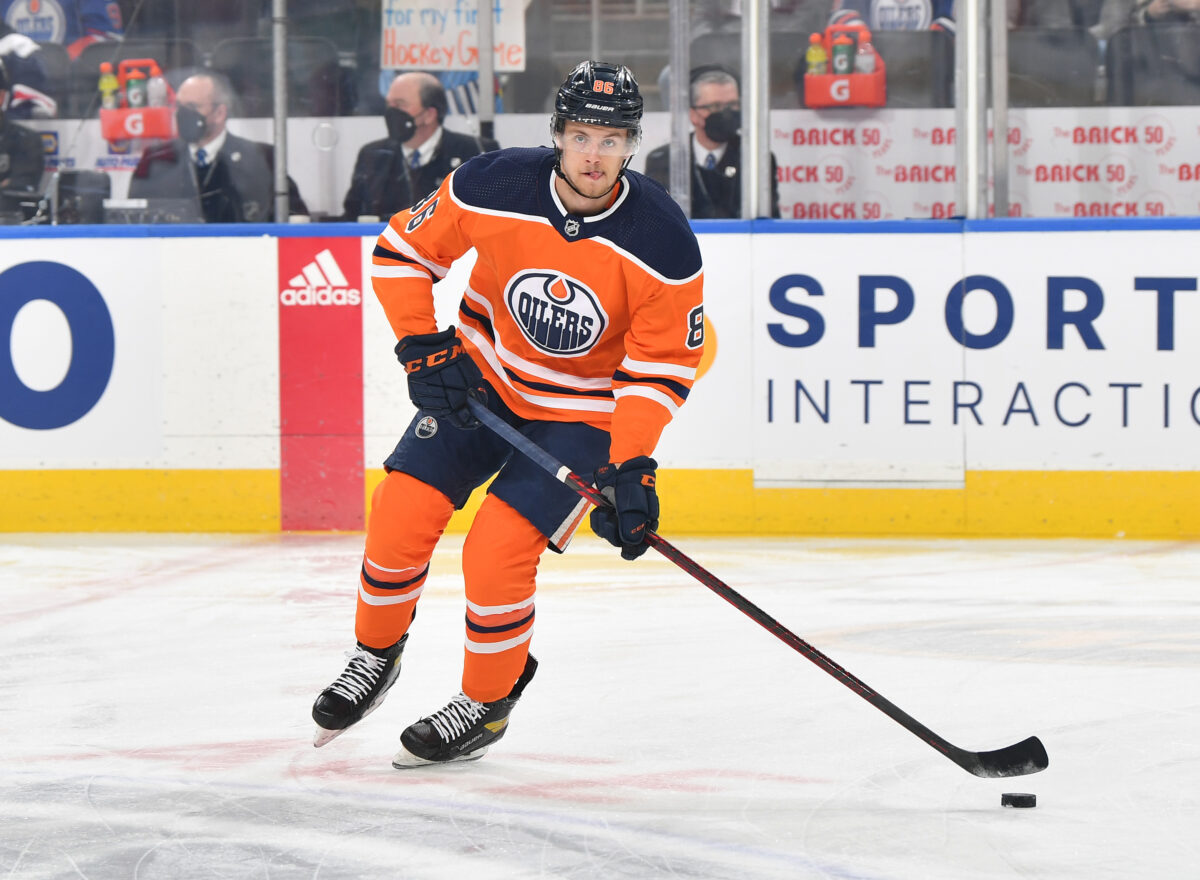 Markus Niemelainen
Markus Niemelainen is just a rookie but has shown why he shouldn't be in the American Hockey League (AHL). What stands out about this young defenceman is his physicality. He's 6-foot-6 but hasn't filled out yet at just 190 pounds. He is already a menace to forwards coming down the wing and cycling the puck and is solely focused on the defensive side of the puck.
Goaltenders
Jack Campbell
It's clear this hasn't been the start to his career in Edmonton that Jack Campbell or anyone else had hoped for, but he is fighting his way back and grinding it out. Despite all the noise and negativity, he has started to put together some strong outings and allow fewer weak goals. If Stuart Skinner starts to struggle, Campbell will be there to pick up the team in net. His numbers may not be great, but he has more wins than losses this season because of his ability to make a save at the right time.
Stuart Skinner
The most pleasant surprise this season has been the rookie goaltender. Skinner has taken full control of the Oilers' net and has provided them with the goaltending necessary to win games despite many defensive breakdowns. His record of 12-10-1 doesn't do him justice, as he has a .914 save percentage and 7.0 goals saved above average. The Oilers are in good hands in net.
Every player on the Oilers contributes something positive to the team, whether they play over 20 minutes or less than 10. It is a team effort to win, and each player has had their moments, some more than others. The Oilers will continue to need contributions from everyone and for each member of the team to do what they do best in every game. The season is bound to take a turn for the better with the talent on the roster.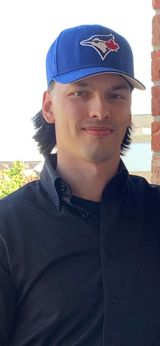 Rob Couch is a THW freelance writer covering mainly the Edmonton Oilers and Calgary Flames. He covers everything you need to know about fantasy hockey. He will also keep you up to date with NHL Stats News and trade talks.
You can find more of his work here.
Follow Rob on Twitter or his hockey account Stat Hockey for the latest articles, stats, and more.