One of the few positive stories coming out of the Vancouver Canucks organization this season is Luke Schenn. The now 33-year-old defenceman is on pace for his best campaign to help rejuvenate his career. In fact, he has played so well that he has developed into one of Vancouver's top tradeable assets ahead of the 2022-23 trade deadline.
Luke Schenn, The Hit King
The Canucks are not a physical team. They rank 17th in the league with 869 hits, but that's in large part thanks to Schenn, who leads the league with 168, and if you removed his hits from Vancouver's roster, they would rank 27th with 701. He has already hit double digits in a game once this season and is one of the few players not afraid to stand up for his teammates if the opposition tries to take liberties.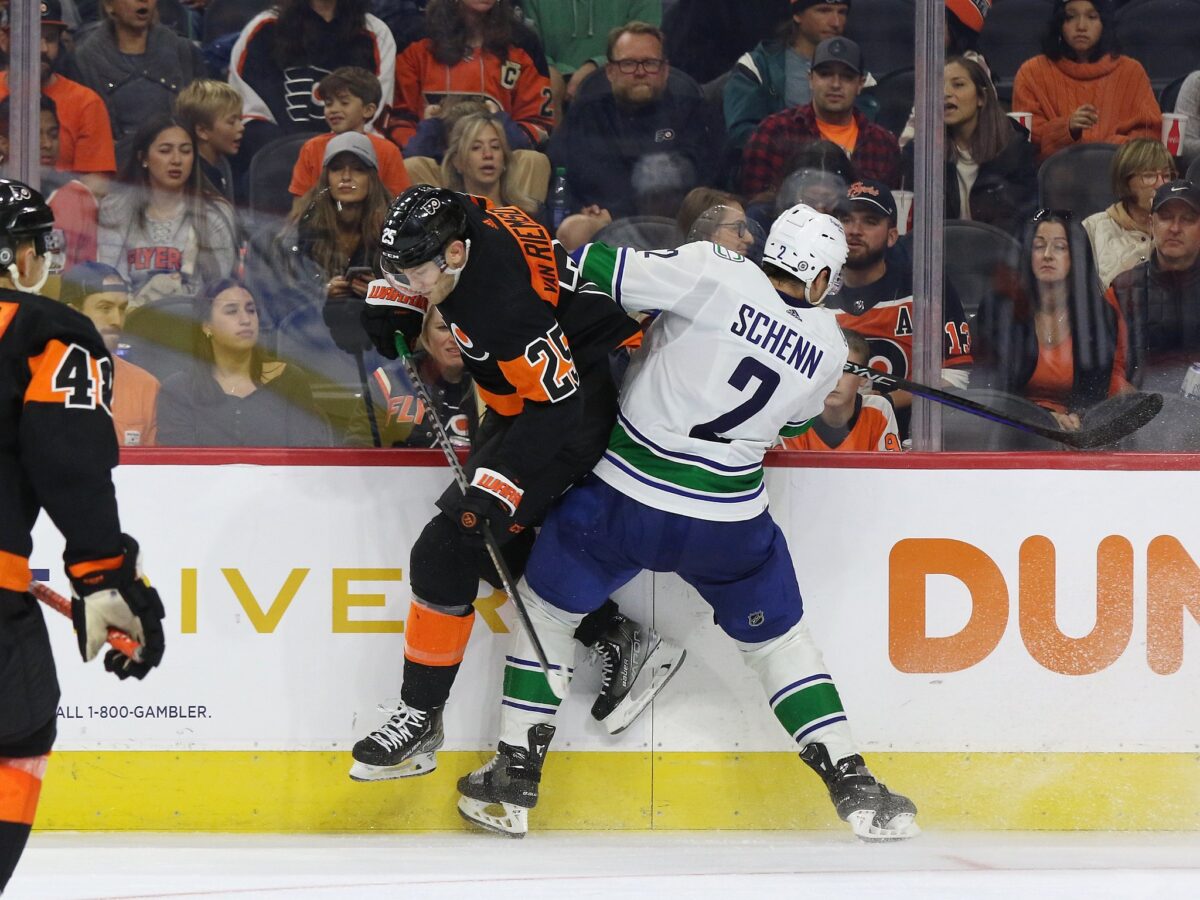 Recently, Schenn became the first defenceman in NHL history to reach 3,000 hits in their career. While this stat has only been tracked since 1997, it shows not just how physical he is but how durable. He has thrown 200 or more hits in a season eight times and is already at 168 through 37 games in 2022-23. For reference, Chris Tanev played 514 games for the Canucks and only threw 201 hits. Schenn has mastered not just the physical game but does it in a way that doesn't wear on his body, and he is able to be a consistent member of the lineup.
Related: Canucks Schenn Fully Deserving of 2022 Masterton Trophy Nomination
---
Latest News & Highlights
---
As for his willingness to stand up for his teammates, that is already clear. While he will fight from time to time, Schenn gets most of his retribution by laying big hits on players that target his teammates. If someone takes a run at Quinn Hughes, the Canucks defenceman will ensure he goes after the perpetrator either in the next scrum or in the moment if he's on the ice. He is the team's bodyguard and plays his role to the best of his abilities.
Schenn's Unexpected Offensive Game
For a player primarily known as a defensive defenceman, Schenn has also been surprisingly good at generating offence this season. He is on pace to break his previous career high of 22 points, and he has more five-on-five assists than J.T. Miller with eight. While some rack up point totals with secondary assists, that is not the case, as he has five primary assists at five-on-five, which is tied with Brock Boeser and Ilya Mikheyev for sixth on the team. For a player with a cap hit of $850,000, that is pretty good value, especially considering his role on the team.
Schenn is also averaging 1.24 shots per game. In a season where he has played 30 games, that is the highest since the 2012-13 season when he posted a career-high of 1.72 shots per game. He also rarely misses the net, as only 25 of his 106 shot attempts this season have been classified as a missed shot. When he gets in the offensive zone, he doesn't overthink the play and isn't afraid to just get the puck on net. This is a great skill to have and one of the reasons for his spike in offence this season.
Schenn's Play Has Made Him a Valuable Trade Piece
Since Schenn is a free agent and the Canucks are on pace to miss the playoffs once again, Vancouver will likely deal him close to the deadline. As a right-shot defenceman who has won two Stanley Cups and brings that physical edge, he has a lot of value on the open market and is one of the Canucks' most valuable trade assets. While it will be painful to see him leave the organization, it might be best for the team, especially if they can acquire a draft pick or a prospect in return.
Related: Canucks News & Rumors: Horvat, Schenn, Lekkerimaki & More
For fans who don't want to see Schenn leave, there may be a silver lining in that he could return to Vancouver during the offseason. He has stated that he wants to be a Canuck long-term, which could create an Antoine Vermette-type situation where he is dealt and then re-signed in the offseason. Whether this happens or not, the Canucks must look into trade scenarios and can explore bringing him in the offseason.
Plenty Of Love For Schenn
It is no secret that Schenn is a fan favourite in Vancouver for the simple fact that he works hard every shift and is accountable. He is never afraid to be the spokesperson for the team when times are tough, and the fan base recognizes the value he brings to the organization. As a leader on and off the ice, it is great to see him getting the recognition he has earned and deserves.
---
---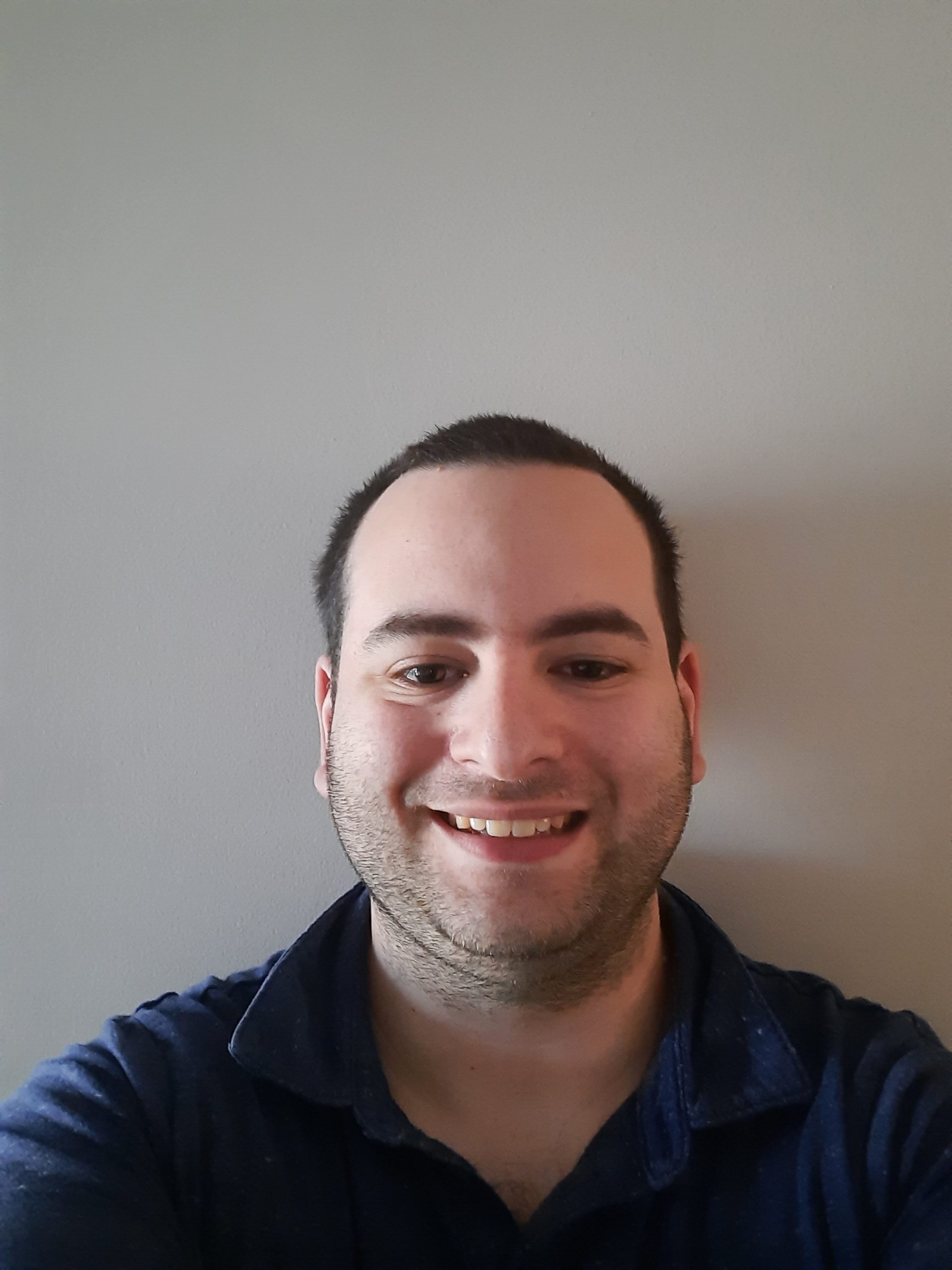 Adam is excited to be joining The Hockey Writers as part of the Seattle Kraken and Vancouver Canucks team. His work can also be found at area51sportsnet.com where he covers the Vancouver Giants of the Western Hockey League.