After one of the biggest chokes in NHL history (which led to them being roasted by Skittles on Twitter), the Boston Bruins are heading into the offseason with several questions. Due to their limited cap space and several pending unrestricted free agents (UFA), the Bruins will likely be sporting a far different and much weaker roster in 2023-24.

They have two notable pending UFAs in Tyler Bertuzzi and Dmitry Orlov who general manager (GM) Don Sweeney likely wants to keep around, but for that to have any chance of happening, he will need to make some trades during the summer. As a result, let's discuss four players who the Bruins could move this summer.
Mike Reilly
The Bruins need to find a way to get rid of Mike Reilly. The 29-year-old was a cap casualty for Boston this year, as he appeared in just 10 NHL games before being sent down to the Providence Bruins in early November. If the Bruins hope to bring back some of their pending UFAs, moving Reilly and his $3 million cap hit is essential.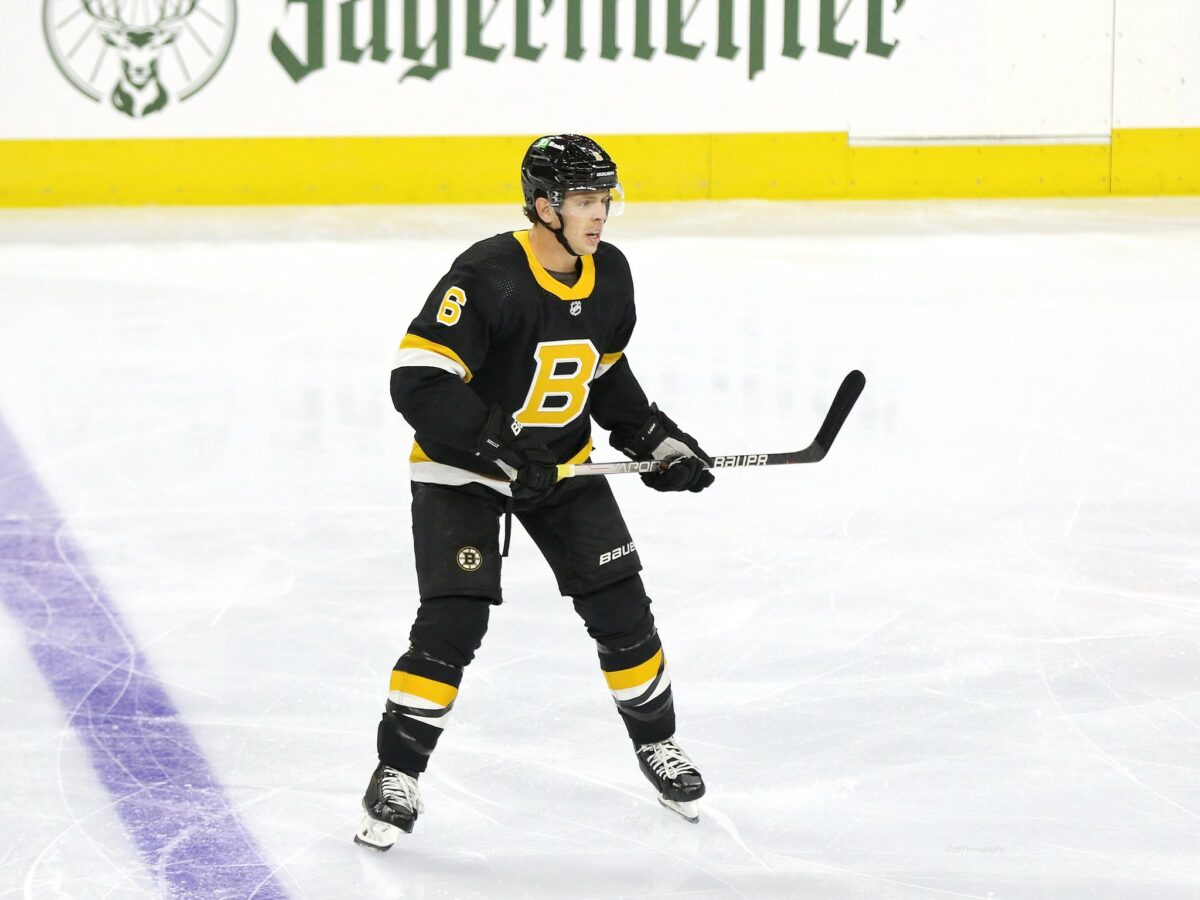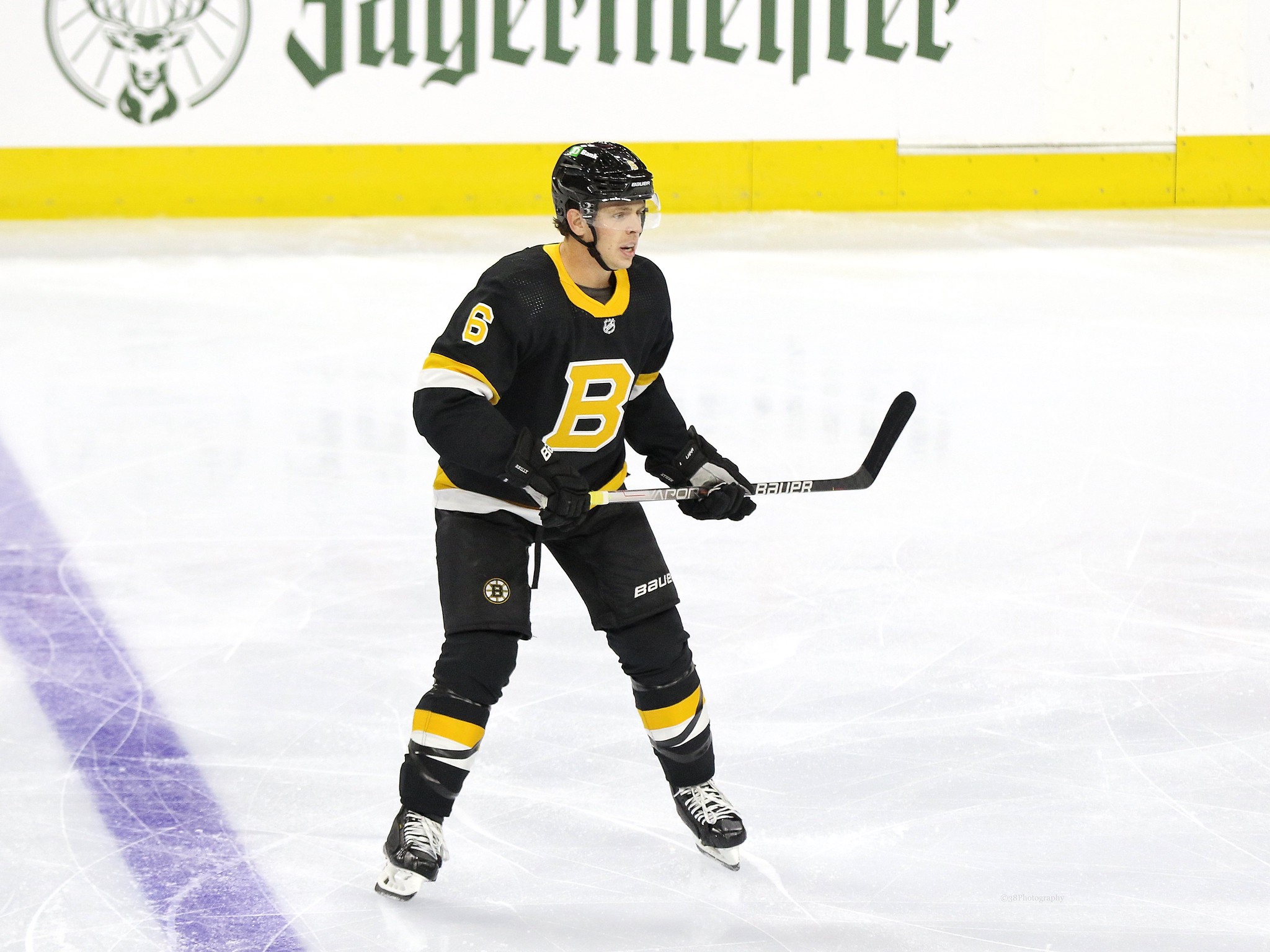 Teams around the league know of Boston's salary cap trouble, so they will likely expect a sweetener or two for taking on his contract in a hypothetical move. As a result, rebuilding teams such as the Chicago Blackhawks, San Jose Sharks, and Anaheim Ducks could be some clubs willing to take him on for, say, a third-round pick and prospect. Keep in mind, Reilly also did record a 27-point campaign in 55 games during the 2020-21 campaign, so he could be a bounce-back candidate next year as well. At this point, he simply needs a change of scenery and the opportunity to be an NHL defenseman again.
Derek Forbort
Derek Forbort is another Bruins defenseman who we could see on the move this summer. Like Reilly, the 31-year-old carries a $3 million cap hit until the end of the next season. Although he proved to be an effective defensive defenseman for the Bruins this season, he is replaceable, and they could sign a similar player to have at a lower cap hit in free agency.
---
Latest News & Highlights
---
Several teams would likely be open to bringing in Forbort this campaign. After all, he is a solid bottom-pairing defenseman who plays a reliable defensive game and is an excellent penalty-killer when playing at his highest level. However, if the Bruins want to bring back one of their top UFAs, Forbort might be expendable.
Matt Grzelcyk
If the Bruins want to keep Orlov specifically, Matt Grzelcyk stands out as a prime trade candidate. Orlov proved to be a far superior option to Grzelcyk in Boston's top four, so it would make sense to move on from the latter. Furthermore, the Massachusetts native carries a $3,687,500 cap hit until the end of next season and moving that kind of money would be beneficial for the Bruins.
Related: Bruins: 3 Teams Who Could Target Matt Grzelcyk This Summer
Grzelcyk's role on the team also diminished during the postseason, as he only appeared in four games, where he had zero points and a minus-1 rating. Although he was significantly underwhelming during the playoffs, there still should be an interest in him if he's shopped. After all, he had a solid regular season, posting four goals, 26 points, and a plus-46 rating in 75 games. With that, he has shown that he can handle playing top-four minutes.
Taylor Hall
Taylor Hall is the final player of this quartet which fans should keep an eye on this summer. The 2010 first-overall pick is starting to generate some buzz in the rumor mill, and it ultimately makes sense. After all, he carries an expensive $6 million cap hit until the end of the 2024-25 season and dropped to third-line minutes during the regular season. With that, his production this season dropped, as he had 16 goals and 20 assists in 61 games played.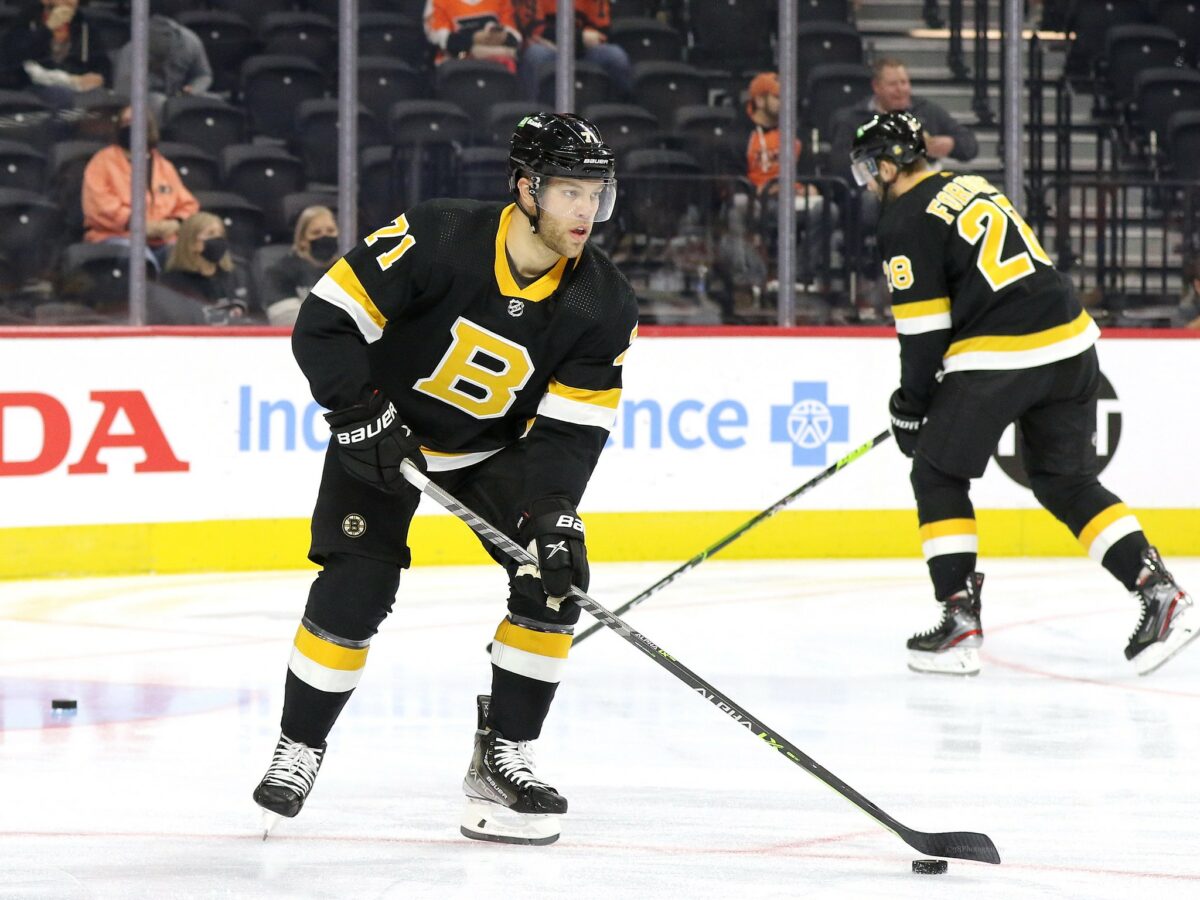 Trading Hall would open up plenty of cap space to bring back a notable UFA like Bertuzzi or Orlov. However, there is certainly some risk in making such a move, as Hall was one of the only Bruins who showed up during the playoffs. In seven games, he had an impressive five goals to go along with eight points. However, this could also open the door to the Bruins taking advantage of his heightened trade value from his strong postseason.
Nevertheless, Sweeney has some major decisions to make this summer when it comes to Boston's roster. We will need to wait and see if he makes some trades or lets his notable pending UFAs walk instead.