The U18 World Championship is about to kick-off in a few hours in Grand Forks, North Dakota. While the Canadians send a very strong group of players, the U.S. roster is mostly featured by players from the NTDP. Sweden and Finland will send a well-rehearsed team, but unfortunately the biggest news in advance of the tournament was the meldonium scandal in the Russian team. While going through the submitted rosters, I came up with these five bold predictions:
Adam Fox Will Lead U.S. Defenders Offensively
I am quite thrilled to see smallish defender Adam Fox at the U18 Worlds. I feel that he doesn't get the attention he deserves  in many pre-draft rankings and I am convinced that he will play a strong tournament. My projection is that he will lead the U.S. team in points among defencemen. Chad Krys, who was supposed to be the highest projected defender in the U.S team, did not convince me this season and has now been ranked behind Fox for the first time in Central Scouting's final rankings.
I had a couple of viewings of Fox at the U18 five nations tournament in November where the U.S. captured the tournament victory. Fox has been the most productive defender of his team in that tournament.
Adam Fox is someone to watch during the U-18, a solid RHD who had a good year with USNDTP, could see his stock rising #NHLDRaft

— Brayden Sullivan (@SullyDraftGeek) April 5, 2016
He is very confident with the puck and likes to lead break out rushes. He is a calm puck carrier and displays a lot of patience with the puck when playing on the powerplay. He makes smart decisions in the offensive zone and is constantly delivering offensively, especially on the powerplay.
Clayton Keller Will Lead the Tournament in Points
Clayton Keller is the top scorer of the NTDP with incredible 93 points in 55 games and will be one of the top players of the tournament. I even make the bold prediction that he will lead the tournament in points. Keller built a dynamic duo with fellow potential first-rounder Kieffer Bellows. Bellows possesses an elite shot and is the perfect addition to Keller's playmaking ability. Many of Bellows goals came from Keller's accurate and hard passes.
#OHL Windsor #Spitfires @SpitsHockey prospect Clayton Keller, of the USDP, Is No. 9 on @NHLCentralScout list among North American skaters.

— Jim Parker (@winstarparker) April 12, 2016
Keller is the type of player which makes the crowd gasping and cheering. He displays extraordinary vision and his passes are very accurate. He is aware of his line mates and is a treat to watch, a superb playmaker who is extremely good in tight space where he can handle the puck perfectly. Although he lacks size, listed at only 5'10, he will be a top 15 pick who could potentially crack the top 10.
2017 Draft Eligible Yamamoto, Mittelstadt Will Have a Big Impact
Both Kailer Yamamoto and Casey Mittelstadt will be top prospects in the 2017 NHL Draft but nevertheless will have an impact already at this year's U18 Worlds. Yamamoto plays together with his older brother Keanu for the WHL's Spokane Chiefs, where he led the team in scoring. Rather smallish listed at only 5'8" and 159 lbs, he has the right tools to be a flashy, undersized playmaker at NHL level. His skating agility, acceleration and top speed is through the roof and he figuratively flies over the ice while still maintaining control over the puck.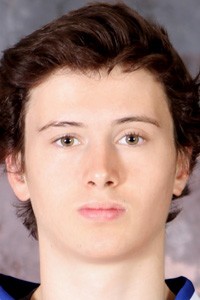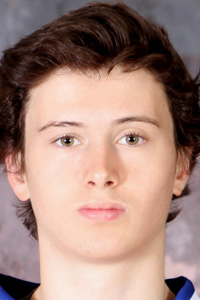 Yamamoto possesses great vision and creativity and likes to setup scoring chances. I am looking forward to see him play at the Worlds against older players, something he actually is already used to in the WHL. So, therefore, he should not have any issues playing bigger opponents as he can use his skating agility and speed to escape from opponents.
Mittelstadt is a highly-attractive player and amazes the crowd whenever he is on the ice. His puck-handling skills are outstanding and the mix of speed, skills and vision impresses me. He is the type of player that keeps you on the verge of your seat throughout the game. Mittelstadt is committed to the University of Minnesota next season.
Both players had an outstanding Ivan Hlinka Memorial Cup last summer and were far more eye-catching than some 2016 eligibles such as Riley Tufte and Timmy Gettinger. Yamamoto and Mittelstadt will deliver the U.S. with secondary scoring and will be a nice addition to the top line duo Bellows/Keller.
Tyson Jost Will Lead the Tournament in Goals
After "only" winning the bronze medal at the U18 Worlds last year in Switzerland, Canada tries to bounce back with a highly-talented squad. One of those top prospects of the 2016-draft class is Tyson Jost. There is little doubt that Jost will be a first-rounder at the draft. His average aggregate ranking tells us that he will most probably be selected within the top 15. He is an elite goal scorer and tallied 42 goals in 48 games for the Penticton Vees in the BCHL.
Jost is a wonderful combination of speed, smarts and size. He sees the ice very well and is just as dangerous setting up a play as he is taking a shot. He's also shown considerable on-ice leadership for a player of his not-so-advanced age, serving as the Vees captain this past season.
–THW prospect evaluator Ryan Pike on Jost
2017 Draft Eligible Finns Will Carry Team
Finland has played multiple International tournaments this year using the same group of core players. Most of them are eligible at this year's draft such as Otto Makinen, Janne Kuokkanen, Aapeli Rasanen and others. However, there is an outstanding group of 2017-draft eligible players featuring the team. I expect that those under-agers will make some noise at the Worlds and will play a significant role in Finland's game. The ones I really ask you to keep an eye on are defender Urho Vaakanainen, Kristian Vesalainen and Sioux City's Eeli Tolvanen.
Here is the full list of those under-agers you should have on your radar:
Robin Salo (defenceman)
Urho Vaakanainen (defenceman)
Juuso Valimaki (defenceman)
Sami Moilanen (forward)
Emil Oksanen (forward)
Eeli Tolvanen (forward)
Kristian Vesalainen (forward)
More Bold Predictions:
00′-born Andrei Svechnikov will make some noise.
Robert Reichel's son, Kristian Reichel, will see his stock rising during the tournament.
Jacob Moverare will be the Swedish defender rising his stock the most.
Independent Scout covering European Hockey and Prospects for TheHockeyWriters. Located in Switzerland and blogging on www.scouting-factory.blogspot.com. Opinions on blog are my own