One of my favorite aspects of hockey is that of what I like to call the "annoying player". You know who I'm talking about. These are the players who constantly get under your skin because of their on-ice actions. Whether they always score big goals against your team, or do something to your favorite team or player, "annoying player" is someone you generally have negative thoughts about.
There's really only one main reason you hate these type of players. You wish they were playing on your team.
Take Sidney Crosby for instance. If you are not a Penguins fan, you probably hate him. He annoys the heck out of you. He's likely piling on points in bunches against your team, all the while you have this terrible misconception of him being a whiner and diver.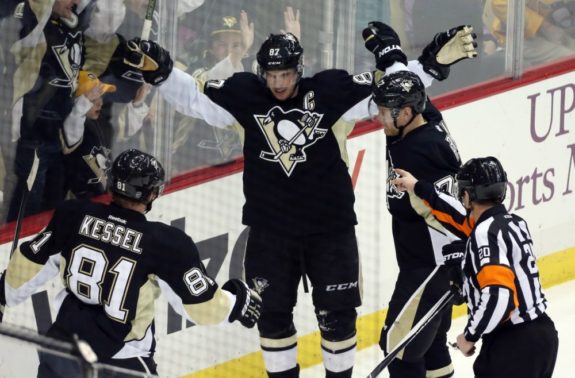 Be honest with yourself. If Crosby was the captain of your team, you'd own four of his jerseys and cheer him on. He fits the classic definition of annoying.
I'm going to share with you now five players and some honorable mentions that define the word annoying. These players get under your skin every time you see them play against your team. They're easy to antagonize against. They'll quickly get on your nerves, especially come playoff time. These are the players you love to hate, but you'd love them on your team.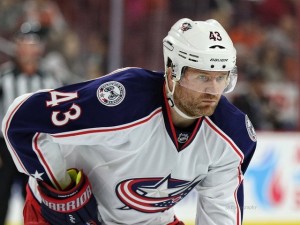 5. Scott Hartnell
When the Columbus Blue Jackets acquired him from the Philadelphia Flyers, many viewed this trade as a win for Columbus, and it's easy to see why. Hartnell is exactly the type of player you love on your team. He is as sandpaper as it gets in the league. He plays an in-your-face style of hockey that at times toes the line. He'll challenge you physically both during play and after the whistle. He gets in your head. He may take an occasional extra penalty that hurts your team, but you appreciate his hard, playing style.
The Blue Jackets won't make the playoffs this year. But if you have to face him in a seven-game series, Hartnell is a great antagonist to his opponents. By game four, you'll want to toss him off a cliff. That's just fine with Hartnell. He does such a good job at getting you off your game. Instead of making a simple play, you can't take your mind off Hartnell and you'll make mistakes. This plays right into his team's hands. Good thing Columbus didn't trade him at the deadline. His true value will appear when the Blue Jackets next make the playoffs.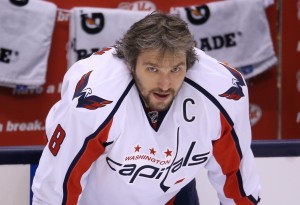 4. Alex Ovechkin
Ovechkin is simply not fair. The things he does on a consistent basis against your team is awe-inspiring. Not only can he make your goalie look like the statue outside your arena, he'll spend his next shift pounding your favorite player into the glass. His combination of skill and power is incredible. Even after several seasons of this playing style, Ovechkin appears he's only getting better. Might want to check and see if he's really a robot.
Even when your team somehow manages to slow him down, his teammates are there to pick up the slack. Just Ovechkin's presence alone is enough for teams to have to account for him every single second. That in of itself is annoying. But then when the team needs a lift, Ovechkin usually responds. Makes you really wish he was on your team. Not sure there are many players in the league in which you have to ask yourself, "How does he do that over and over? Ugh, how annoying!"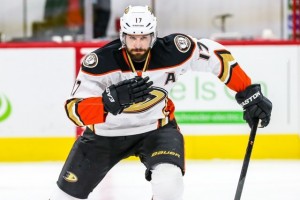 3. Ryan Kesler
Kesler easily makes this list for several reasons. His hard-nosed, two-way style created some memorable playoff moments. Remember when he went "beast-mode" in the playoffs against Nashville? Canucks fans loved him at that time, and everyone else wanted him hung. Then things took a dramatic turn for the worse. After a hard season under John Tortorella, Kesler demanded a trade. This move made him generally annoying to everyone, including the Canucks fans. Many thought Kesler deserted them when they needed him the most.
GM Jim Benning pulled the trigger on a trade, sending Kesler to Anaheim. The change in scenery invigorated Kesler. He is now an important part of a Ducks team trying to get to the Final. He's back to playing his normal, no-nonsense, hard-nosed style that generally annoys everyone he plays against. This is who he is. He's super easy to hate, but if he's on your team, you love what all he brings to the table.
And who can forget his famous quote about diving? Kelser openly admitted that "selling is part of the game." That quote is enough to annoy anyone not rooting for him.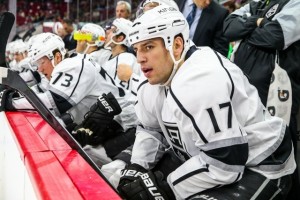 2. Milan Lucic
Ah yes, no list of this kind is complete without mention Lucic. It's easy to see why. Many fans outside Boston and Los Angeles think of him as dirty. Lucic certainly has no issue with dishing punishment. Just ask anyone who's been on the receiving end of his cross-checks or fists. What makes him annoying is when the shoe is on the other foot. Lucic cross-checked Blue Jackets defenseman Dalton Prout in the back of the head. What does Prout do? He becomes a folklore hero and throws a knockout punch to Lucic. How does Lucic respond? He complains about Prout to the media.
It's one thing to play that style. It's another if you can't take the punches that come at you. This is why many think Lucic is as annoying as they come. To make matters worse, remember the handshake line? Instead of going through the line like normal, Lucic decides to verbally threaten Dale Weise. Lucic called Weise "a baby". I'm sorry, but that's annoying if you think you are bigger than long-standing traditions.
All that said, Lucic is someone I wouldn't hesitate for a second to have on my team. He's adjusted to the Kings well. He still plays his normal style that punishes opponents and helps his team win. He's as annoying as they come, but you can't deny the results of the teams he's been on.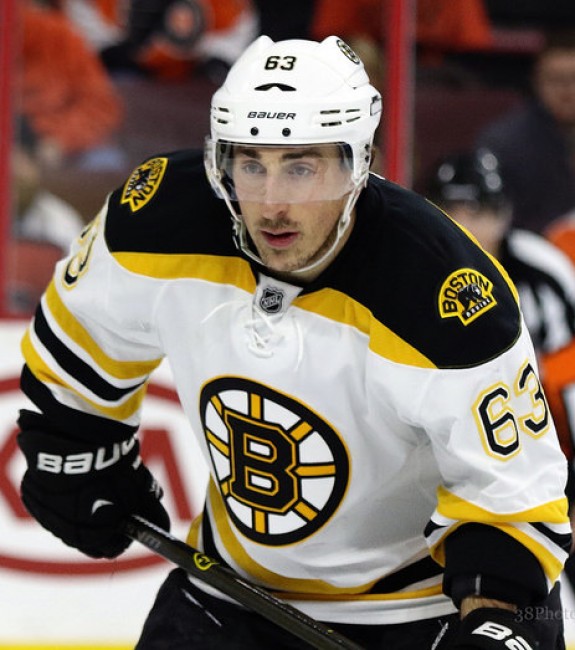 1. Brad Marchand
Marchand wins this award going away, and it's not that close. First off, when your nickname is "the rat", you are annoying as they come. And, if you become a nation trend on "the Daily Show", you're doing something off the wall.
Here's why he is the most annoying player in the league. General consensus is that he's good at trash talking, diving, and giving cheap shots. All of this is true. But, he's one of the main reasons why the Bruins are in the playoff hunt. He has 34 goals as of this writing. Talk about getting your skin crawling. One minute, he's scoring big goals to help the Bruins win. The next, he makes a dirty play against your team. Like it or not, he has made a successful living playing like this. Don't expect this to change anytime soon. Bruins fans love that he plays at the line most nights. Everyone else wants him taking some of his own medicine. If the word annoying had anyone's picture next to it, Marchand's would win hands down.
Time to have your say. Who are the most annoying players in the league? Why do you think that? We considered many names for this list, including Brandon Dubinsky, Marian Hossa, Corey Perry, Antoine Roussel, Justin Abdelkader, Matt Cooke, Matt Martin, and Alex Burrows. They are the players you love to hate, but would love them playing for you.
Can't get enough hockey? Want to talk about it with our writers, and fellow fans? Join The Hockey Writers Group on Facebook today!
Featured photo by: Amy Irvin / The Hockey Writers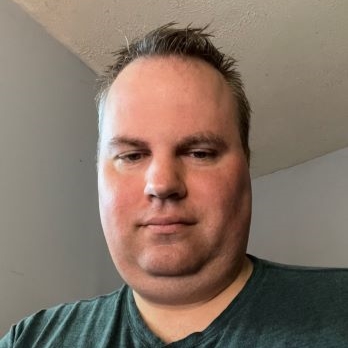 I am a fully credentialed writer who covers the Columbus Blue Jackets, Cleveland Monsters and Erie Otters as well as the Ontario Hockey League and NHL Draft. The 2021-22 season will mark eight seasons with the Hockey Writers. I am also the site's Credentials Manager.