The wait is over, the regular season is here.  The Bruins enter the season with the greatest expectations, despite a number of unanswered questions.  Can the Bruins replace Jarome Iginla's goal scoring?  Will Boston's defense be able to overcome the loss of Johnny Boychuk?  Can Tuukka Rask repeat last year's Vezina Award winning performance?  For the Bruins to seriously contend for the Stanley Cup, many players will need to exceed expectations.  Who will rise to the occasion?  Let's take a look.
Matt Bartkowski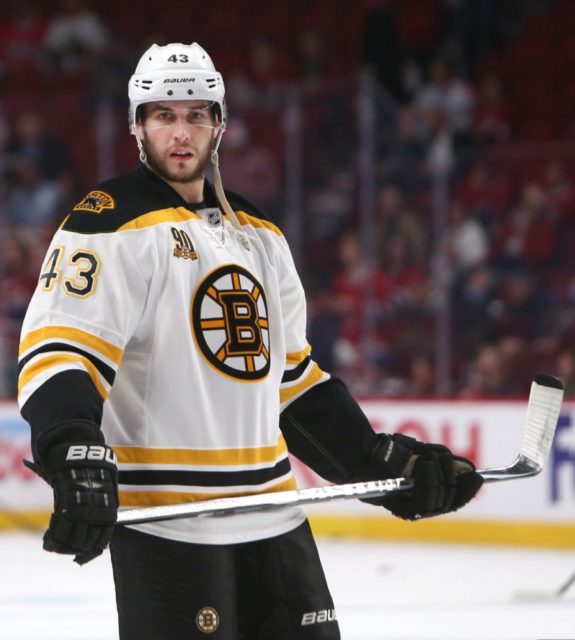 The 26 year old is primed for a breakout season.  After nearly making the team out of camp in 2010, Bartkowski spent the better part of the next three seasons in the AHL playing for the Providence Bruins.  In the past two years, the team has almost traded Bartkowski on a number of occasions, most notably in the well-documented Jarome Iginla trade that collapsed.  That made it a bit more surprising when the Bruins brass made the decision to trade Johnny Boychuk, committing to Bartkowski in the process.  The Bruins will likely let Bartkowski and Torey Krug battle it out for the opportunity to play alongside Dennis Seidenberg on the second pairing, as his defensive leadership should be the perfect complement to their mobile, offensive skill set.  Due to Krug's contract situation, Bartkowski has the early advantage in this competition, making it extremely likely that he will get the first crack at playing bigger minutes.  Not only will Bartkowski thrive with the full backing of the organization, he won't relinquish his spot in the top four.  As a (not-so) bold prediction, Bartkowski will score his first regular season NHL goal this season.  To piggyback on that prediction, I will boldly say that Bartkowski will put up better offensive numbers than Johnny Boychuk put up last year (five goals, 18 assists).
Ryan Spooner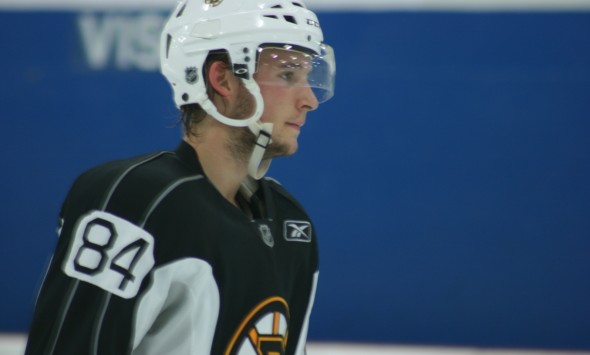 When the Bruins were eliminated by the Montreal Canadiens last season, their most noticeable flaw was a lack of team speed.  Insert Ryan Spooner.  After two seasons in Providence, Spooner has finally broken through and earned a roster spot out of training camp.  Spooner has speed to burn and is a gifted playmaker, leading many to believe that he could help generate some of the goal scoring that Jarome Iginla took to Colorado.  With the news breaking yesterday that David Krejci would miss the Bruins first two games (if not more), Spooner will be given the opportunity to show what he can do in a bigger role than he has had in previous call-ups.  Boston is arguably the deepest team in the NHL when it comes to centers, making it critical for Spooner to get off to a quick start.  Even a great performance out of the gates might not keep him in the picture at center, but it could earn him the chance to shift out to wing.  This would help to fill the biggest position of weakness for the team entering this season.  Like Bartkowski, it doesn't take a genius to predict that Spooner will notch his first NHL goal this season.  Being bold, I'm predicting that Spooner ends up with 15 goals and 50 points this season, nearly matching Reilly Smith's performance last year.
Matt Fraser
Like Spooner, Matt Fraser, acquired as part of the Tyler Seguin trade, has made the team out of camp.  Over the last three seasons, Fraser has scored with relative ease in the AHL, topping the 20 goal mark each year, with a career best 37 goals for the Texas Stars in 2011-2012.  Fraser was very impressive in training camp, making it an easy decision for the team to put him on the opening night roster.  With the Bruins need for goal scoring wingers, Fraser has the opportunity of a lifetime.  He will be given a bit of leeway as he attempts to establish himself as a legitimate NHL forward, taking some of the pressure off the 24 year olds shoulders.  Topping his career best for NHL goals shouldn't be too hard, as he has topped out at two goals in a season (three career NHL goals).  Fraser should mesh well with Carl Soderberg and Ryan Spooner on the third line (when the team has its full complement of forwards), making my bold prediction pretty reasonable.  Fraser will pot more than 20 goals on the season, earning himself regular ice time on the power play.
Loui Eriksson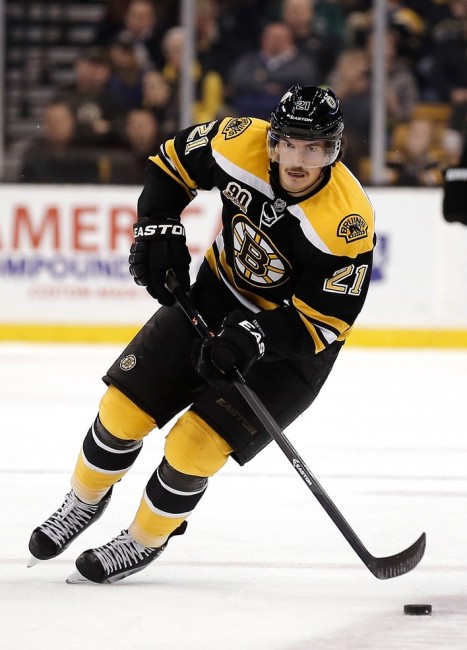 Looking back at Loui Eriksson's career numbers, it's not hard to envision the Swedish winger bettering his 2013-2014 output.  Between changing teams and battling injuries, Eriksson's first season in Boston was one to forget.  He struggled to find chemistry with his original linemates (Brad Marchand and Patrice Bergeron), before eventually settling into a third line role alongside Carl Soderberg.  The former All-Star was not brought in to play a third line role, so there is no questioning the organization's disappointment.  However, Eriksson is still a talented player who will have every opportunity to re-establish himself this season.  Whether he winds up on the first line with David Krejci and Milan Lucic or the third line with Soderberg and Fraser, Eriksson will certainly make fans forget about last year.  Posting better statistics should be very easy, as his 10 goals and 27 assists were well below his career averages.  My bold prediction is that he gets back on track and hits the 25 goal and 40 assist marks.
Carl Soderberg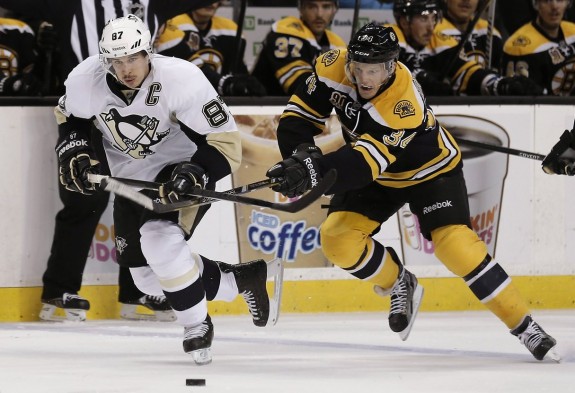 Entering the last year of his contract, Soderberg is in line to make himself a lot of money.  Despite playing the role of third line center, Soderberg plays big minutes on the power play and has consistently improved his level of play with more NHL experience.  If given the opportunity to play with Matt Fraser and Loui Eriksson, Soderberg could post career bests across the board, giving the Bruins one of the best third lines in the league.  Even without Eriksson, Soderberg could reasonably expected to at least match his performance from last year.  His vision and passing skills make him a great match for Fraser's skill set, specifically his powerful shot.  Utilizing his size on the power play, Soderberg is likely to rack up a number of garbage goals, padding his statistics in the process.  My bold prediction for Soderberg is 20 goals and 40 assists, good enough for a 25% increase in point production.
Every season provides a fresh sense of hope to fans across the league.  So maybe I'm being too optimistic.  What do you think?  Let me know in the comments below or on twitter.