Some hockey news and notes from early September with training camps getting set to open.
Leaf Season Ticket Holders Upset
Dick Beddoes of the Toronto Globe and Mail reports that many season ticket holders for Toronto Maple Leaf home games are all in a dither over the NHL team's decision to force them to buy three exhibition games along with the usual 35 regular season games at Maple Leaf Gardens. While that is a bit of an irritation, what really has subscribers up in arms is that it has also become mandatory to buy Rochester American games that will be played at the Gardens this season.
The Americans, Toronto's top farm club in the American Hockey League, are being forced out of their home arena by a bowling tournament (what could be more American than that?) and will play ten games at the Gardens in Toronto.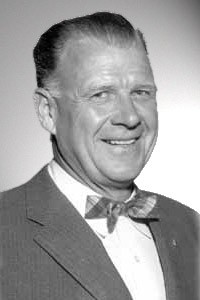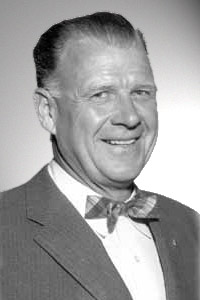 Leafs vice-president Harold Ballard provided this rationale:
"We're going to give American League hockey a 10-game trial. It's pretty good hockey and we're allowing fans a chance to purchase it. But we're not in the business to lose money, that's why we want the companies who own Leaf tickets to buy Rochester.
"Look at it our way. Many of the companies who own Leaf tickets are exploiting our product to sell their business. I've heard guys say 'Boy, if I can get a couple of red seats for a customer, I'll increase my business 10 per cent this year.'
"Why should we be the gnats? We're saying if the firms are such good hockey fans, let them take Rochester also. If the companies don't want Rochester, we've got 10,000 on the waiting list for their Leaf tickets."
(Author's note: A little glimpse of the future for Leaf fans…)
Expansion Update
Here's the latest on the NHL's expansion plans:
Two Cities Approved
The league has set the 1967-68 season as the target for the new six-team division to being play. Two cities have been approved – Los Angeles and St. Louis. NHL president Clarence Campbell says that those two cities would be ready to begin play immediately, although no ownership groups have been approved.
These two cities have arenas that meet the NHL criteria: they must have rinks with a seating capacity of at least 12,500 and ice surface dimensions of 200 feet by 85 feet.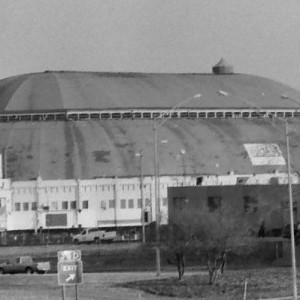 Other cities that are being considered are Baltimore, Houston, Minneapolis-St. Paul, Philadelphia, Pittsburgh, San Francisco, Oakland, Vancouver and Washington, D.C.
Vancouver Only Canadian City
Vancouver is the only Canadian city with even a remote chance. Campbell says that for the British Columbia city to make the cut, a new arena will have to be built. Last year, the city of Vancouver, through a public plebiscite, rejected an offer by Toronto owner Stafford Smythe to build an NHL-calibre coliseum in the downtown area.
$2 Million To Join the Club
Each team will have to pony up a $2 million fee to join the club. That will grant them the opportunity to choose 20 warm bodies from a pool of 120 players to be made available by the present six NHL teams.
No Formal Applications Received
To date, the NHL has not received a single formal application for an expansion franchise, although numerous parties have expressed serious interest. That is not especially surprising, given that a non-refundable deposit of $10,000 must be received with the formal expansion franchise application.
WHL To Form Own Major League?
One fly in the ointment for the NHL is a report that the Western Hockey League has called for an emergency meeting of its teams this month. They wish to head off the expected defections of their Los Angeles, San Francisco and Vancouver franchises to the NHL.
There has been some talk that the league may declare itself a major league and poach players from the existing NHL teams before they can complete their expansion process.
Leaf Jobs Wide Open at Camp
Toronto Maple Leaf coach Punch Imlach told Red Burnett of the Toronto Star that no one's job is safe this year at the Toronto Maple Leafs training camp.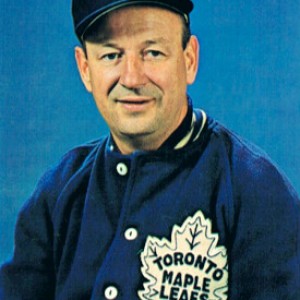 "This is the first time in four years we've gone to camp as also-rans. In other years they were champions and had to play their way off the team. This year they must play their way on to the team, and that goes for every one of them.
"Eighty-three players have been invited to camp. This time, the players who show the most in camp will start in the NHL. The loafers will be shunted to the minors to get in shape.
"If our big guns haven't realized by now that it'll take 100 per cent team effort to win in this league, then they'll simply have to be moved out."
Among the new players fighting for spots with the Leafs are Marcel Pronovost and Larry Jeffrey, acquired by trade from Detroit, and Orland Kurtenbach, who came from Boston in the Ron Stewart deal.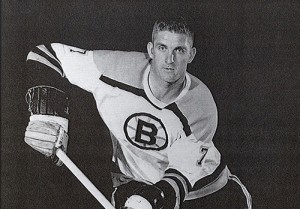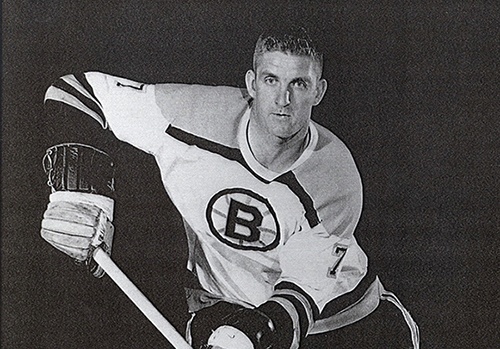 Imlach was especially high on Kurtenbach:
"I figure Kurtenbach is the tough, all-purpose forward we have lacked the past few seasons. I'm convinced Kurtenbach can match muscles and trade punches with any man in the league. He gives me a policeman for my bench, something we lacked."
Imlach also thinks that he has the best goalkeeping in the NHL with veterans Johnny Bower and Terry Sawchuk, last year's Vezina Trophy winners. He also thinks the addition of Pronovost gives Toronto the best defensive corps in the league.
Another player the coach is counting on is rookie Brit Selby. Selby scored three goals in four games with the big club last season. Imlach says he will be disappointed if he doesn't stick this time around.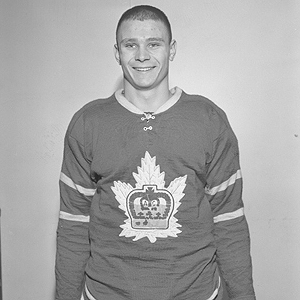 Other rookies listed as having a chance to make the Leafs this fall are Larry Keenan (35 goals at Victoria in the WHL), Brian Conacher, Mike Walton, Nick Harbaruk and Andre Champagne. The latter three formed an impressive rookie forward line with Tulsa of the CPHL last season.
Notes
Marcel Pronovost will wear number 3 for the Leafs, same number he sported for all those years for the Red Wings.
Leafs' Ron Ellis had knee surgery this summer and has done a lot of pre-camp skating.
Jim Gregory, 30, of Dunnville, Ontario has been appointed manager of the Toronto Marlboros and director of the Leafs' amateur teams. Gregory is a former stick boy with St. Michael's College of the OHA Junior A league and coached the Marlies last season.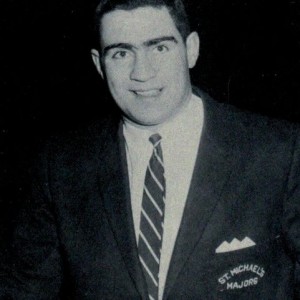 Former Maple Leaf player Gus Bodnar has been announced as Gregory's replacement as coach of the Marlboros.
Red Kelly says he has not decided on whether he will come back to the Toronto Maple Leafs for another season or follow a future in the political arena.
Long John Henderson, goalie for the NHL Oldtimers, has received an offer to play for the Los Angeles Blades of the WHL.
Rangers coach Red Sullivan has named the line of Jean Ratelle, Rod Gilbert and Doug Robinson as one of his two top forward lines going into this season.
Leafs have invited Brian Conacher to training camp. Conacher says he plans to make the team and has no interest in playing in the minor leagues.
Montreal Canadiens have announced they will be installing a new four-sided scoreboard and timing device to hang over centre ice. It is believed to be the most modern and up to date score clock available.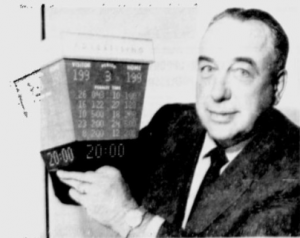 Canadiens have signed University of North Dakota star centre Gerry Kell to a two-year contract.
Detroit Red Wings have named Metro Prystai as their head scout for Saskatchewan.
Phil Goyette, who talked retirement at the end of last season, has signed a new contract with the New York Rangers.