The 1965 Stanley Cup playoffs commence on two fronts tonight with Montreal hosting the Toronto Maple Leafs and the Chicago Black Hawks visiting the Detroit Red Wings.
Leafs in "mad mood"
The Maple Leafs arrived in Montreal after spending the early part of the week in Dearborn, Michigan claiming to be in a mood most foul.  The source of their irritation seems to be charges by Chicago Black Hawks forward Stan Mikita that the Leafs play "dirty hockey".
Toronto coach Punch Imlach, described as a disagreeable sort at the best of times, took issue with Mikita's statement labelling the Leafs as the dirtiest team in the NHL.
"Since the press gave such publicity to Mikita's statements, what I want to know now is if the referees are going to listen to the crowds in the playoffs, because of the stigma thrown on us by this guy.
"Sure we play tough hockey but don't tell me we're any worse than a couple of other outfits in this league.
"We just don't want penalties called every time the crowd roars."
Imlach also said that forward Bob Pulford, possibly the Leafs most indispensable player, will suit up for tonight's opener.  He had been sidelined with a groin injury.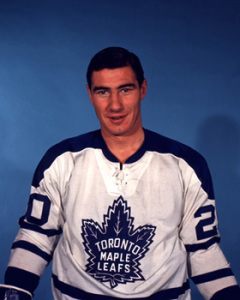 "He's going to be in, there's no reason for him to be out.  He practiced Wednesday, but we didn't ask him to go hard,"
Imlach said his team is in great physical condition, witnessed by the spirited workout they went through Tuesday in Detroit.
Toronto defenceman Kent Douglas thinks the Leafs will not meet much resistance from Montreal.
"This team is ready to take Canadiens in five."
Blake unconcerned
Montreal coach Toe Blake expressed little concern that the Leafs will run roughshod over his club.
"I don't go for all the talk that they are going to play harder and tougher in the playoffs.  They can't play any tougher than they did in some of the scheduled games and we were able to handle them.  They didn't chase us out of the rink then and they won't in the playoffs."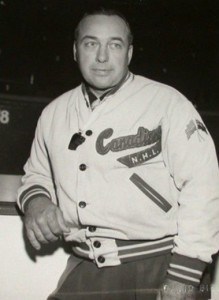 Blake says his squad is healthy and ready to take on the Leafs.  The coach pointed out that the team is in its best physical shape since they last won the Cup in 1960.
Montreal's three main lines going in to game one will have Jean Beliveau between Bobby Rousseau and Dick Duff, Ralph Backstrom centring Claude Larose and John Ferguson, and Henri Richard with Claude Provost and Dave Balon.  It appears that Charlie Hodge will start in goal.
Abel's plan – win the home games
Detroit Red Wings coach Sid Abel figures his team will have a rough time in games three, four and six of their semi-final series against the Black Hawks.  Those are the games being played at the Chicago Stadium, a place the Detroit mentor acknowledges is a tough spot for a visiting team to take a game.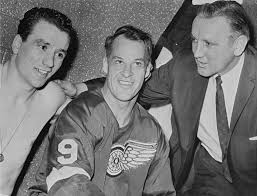 Abel, in fact, believes that with their first-place finish giving the extra home game in each series, all the Wings have to do is take care of business at the Olympia.
"All we must do to take the Stanley Cup is win all our home games.  We have the odd-game advantage over all three contenders.  We can lose on the road, but never at home.
"And we've got to get going quickly in all our games with Chicago.  They outscored us 19-10 in the first period and that's mainly why we lost the season series 8-5-1."
Abel provided no surprise in naming rookie goalie Roger Crozier as his starter.  Crozier played all but two periods this season for the Red Wings, and lost the Vezina Trophy on the last day of the season by just two goals.  He will likely be the NHL first-team all-star.
Hull game-time decision
Chicago coach Billy Reay says that a decision whether superstar Bobby Hull will play will be made just before the game.  Reay said that if Hull does play, he will wear the new knee brace he tried in practice this week.  He will also be matched against Detroit's weakest line.
Reay  has not decided which of his two fine goaltenders, Glenn Hall or Denis DeJordy, will start.  Hall had a 5-1 record and a 1.84 average against the Wings during the regular season.  DeJordy, on the other hand, went 3-4-1 with an average of 2.87.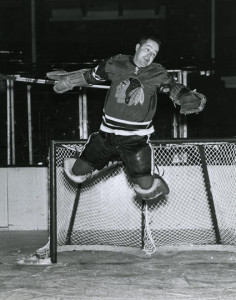 Reay did say that he will employ four lines against the Red Wings.  The Red Wings switched from three to four lines part-way through the regular season, with great results.
"We'll match Detroit line for line," Reay explained. "If there's an advantage of playing four lines, there's no sense in letting the Wings have it."
Hawks ads explain TV blackouts
Chicago Black Hawks management, in an effort to pacify their fans who were extremely disappointed to find that all of Chicago's away playoff games will be blacked out to home viewers, bought quarter-page ads in the Chicago Tribune titled "Memo to Chicago Hockey Fans".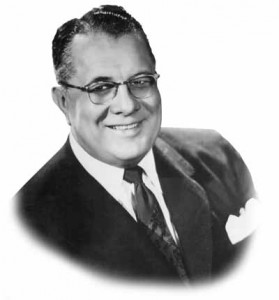 Club owners James Norris and Arthur Wirtz claimed they are "not the greedy, avaricious owners we have been labelled."
The rest of the statement explains why the decision was made to show the road games only in theatres for admission prices of $2 and $4.
"It is unfortunate for our fans and the Black Hawks that not one broadcasting station could or would clear the time for all of our away-from-home games, and we finally accepted a deal for 16 of our away-from-home games from a local station at a total sum of $38,000.
"If any television sponsor or any broadcasting company had purchased this package of away games offered at a low figure, the fans would now be seeing the Chicago Black Hawk road games in the Stanley Cup series on their home television sets."
OHA playoffs – Petes lead Marlies 3-1
The Peterborough Petes blasted the Toronto Marlboros 6-1 last night at Maple Leaf Gardens in Toronto to take a three games to one lead in their best-of-seven OHA Junior A semi-final series.  The Petes now need just one more win to eliminate last year's Memorial Cup champions.
The Marlies actually came out fast in this one, dominating the first period.  Peterborough goalie Chuck Goddard was at his best and kept the opening frame scoreless with several scintillating saves.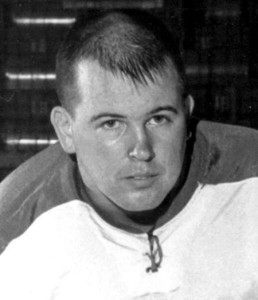 Peterborough awakened in the second period to score six times and completely demoralized the Marlboros.
Danny Grant, Jim Paterson and Mickey Redmond each scored twice for the Petes.  Paul Laurent's third-period marker was the only Toronto shot to get past Goddard.
AHL Playoffs open with three games
The American Hockey League playoffs opened last night with three games.
Amerks trump Aces
In Rochester, N.Y., the Americans rallied for three third period goals to dump the Quebec Aces 4-2.  Larry Hillman, Jim Pappin, Wally Boyer and Stan Smrke were the Amerks marksmen.  Quebec goal-getters were Skid Sutherland and Wayne Hicks.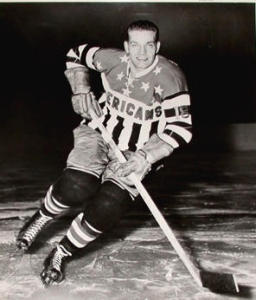 Kid Line hits for Bisons
In Buffalo, the Bisons' kid line hit for three goals to lead the home side to a narrow 5-4 win over the visiting Pittsburgh Hornets.  Oscar Gaudet scored two of his line's goals with Jack Stanfield netting the other.  Centre Ray Cullen had three assists.  Other Buffalo scorers were Ian Cushenan and Billy Dea.
Pittsburgh scorers were Jerry Toppazzini with two, Claude Laforge and Teddy Hampson.
Schinkel overtime hero for Clippers
At Hershey, Pa. the Baltimore Clippers got by the hometown Bears thanks to an overtime goal by Ken Schinkel.   Schinkel's goal made the final score 2-1.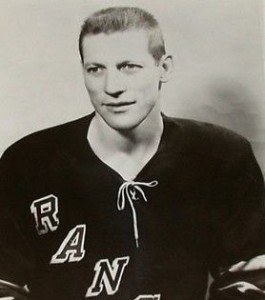 After a scoreless first period, Sandy MacGregor gave the Clippers the lead in the middle stanza.  Myron Stankiewicz tied it up early in the third for Hershey, setting the stage for Schinkel's overtime heroics.
Retired police detective, involved in hockey at all levels for over 50 years. Member of Society for International Hockey Research and presently a video analyst for the leader in advanced hockey analytics (we work exclusively for 2 NHL clubs, and provide advice on an ad hoc basis to many other clients). Currently the Assistant General Manager for the Pelham Pirates of the Greater Ontario Junior Hockey League. Previously owned the Faceoff computer hockey simulation and also provided all player ratings for the EA Sports series of NHL computer games from the late 90's into the mid 2000's.