Throughout the annals of National Hockey League history, only one man has lasted for 20 seasons at the big-league level. This season two men, Gordie Howe and Bill Gadsby, will attempt to complete their 20th NHL seasons, but as of now, the only player to last that long is the one and only Aubrey Victor (Dit) Clapper of the Boston Bruins.
Acquired Nickname at an Early Age
Born in Newmarket, Ontario on February 9, 1907, Dit Clapper grew up in the nearby town of Hastings. He picked up his nickname at an early age when he mispronounced his name. He went by his middle name Victor (Vic) and due to a lisp his pronunciation sounded like "Dit". It stuck with him for life.
Dit played his minor hockey in Oshawa before reaching the Junior A ranks with Toronto Parkdale. He excelled with Parkdale and the very next season (1926-27) he signed with the Boston Tigers of the Canadian-American Hockey League.
Clapper spent one season with the Tigers, a newer team in that league. They played their games at the Boston Arena and it was there that he caught the eye of Bruins scouts.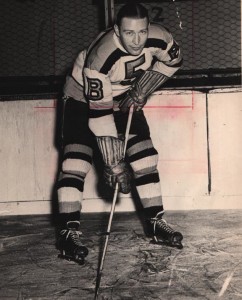 The Bruins purchased his contract from the Tigers on October 25, 1927, just in time for the 1927-28 season. He would play the next 20 seasons with the Bruins, becoming the first man ever to achieve that milestone.
But there was so much more to Clapper's career than just his longevity.
The Explosive "Dynamite Line"
In his rookie season, he was placed at right wing on a line with Dutch Gainor and centre Cooney Weiland. Their offensive prowess was so explosive they were dubbed the "Dynamite Line". That forward line, along with defensemen Eddie Shore and Lionel Hitchman, and goaltender Tiny Thompson, turned the Bruins into an NHL powerhouse, and they finished in first place in the American Division in each of Clapper's first four years.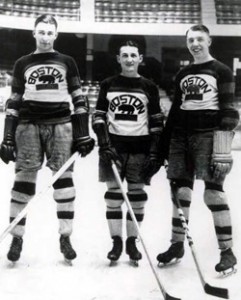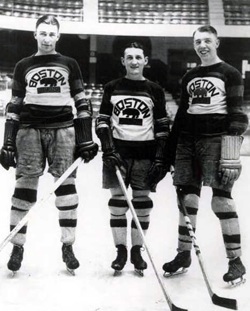 The 1929-30 season was Clapper's true breakout season. He scored an amazing 41 goals in only 44 games. That total was second only to team-mate Weiland's 43. The only reason he wasn't named to the NHL all-star team was that the selection of those squads didn't begin until the next season. While he never did achieve such lofty numbers again, Clapper continued as one of the top right-wingers in the NHL for the next seven seasons, being named twice to the NHL's second all-star team.
Moved To Defence
In the 1937-38 season, with the famed Kraut Line of the Bruins providing the bulk of the Boston offence, the Bruins asked Clapper, one of the larger NHL players of the day, to move back to defence. He was paired with the legendary Eddie Shore and they became one of the most formidable defensive duos in NHL history.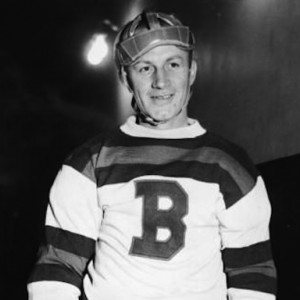 In 1938-39 the NHL switched to a one-division format and the Bruins dominated the league. They finished first and won the Stanley Cup, prompting coach Art Ross (an all-time great himself) to declare "This is the greatest team ever assembled."
First Dual-Position All-Star
Clapper was named to the NHL first all-star team as a defenseman for three consecutive seasons, becoming the first player ever to recognized in that fashion at two different positions.
In 1945-46 with his skills beginning to erode, Clapper took over from coach Art Ross, but continued to play. He got into six games the following season before hanging up his gear for good.
Clapper's coaching career lasted four seasons in Boston. His teams never missed the playoffs, finishing second twice and third two times as well, but they never reached the Holy Grail, the Stanley Cup, under Clapper's tutelage.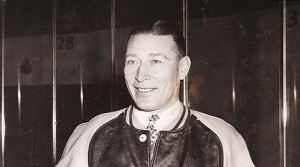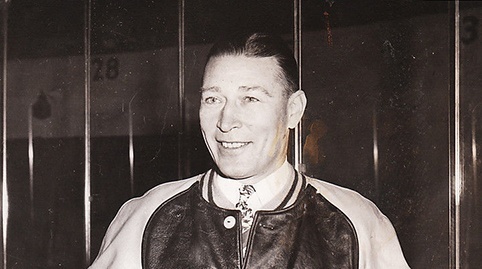 Clapper never really enjoyed his time behind the bench. He always felt he was too close to his players and resigned after his fourth season. He moved back to Ontario, this time in Peterborough, where he ran both plumbing and sporting good businesses. He did relent briefly and coached the Buffalo Bisons of the AHL for one season in 1959-60.
A "Gentle Giant"
Clapper, who was a robust 6 ft, 2 in. and weighed in at 195 lbs, never used his considerable size to advantage. He was able to play a physical game, but as his top penalty minute total of 50 in a season would indicate, he was a clean player.
Known for his calmness and keeping his temper, Clapper did have one rather uncharacteristic outburst.
In a game against the Montreal Canadiens, Clapper took an obvious butt-end in the face from the Habs' Dave Trottier. He was incredulous to discover that referee Clarence Campbell, future NHL president, did not signal a foul. Clapper decided to administer some instant justice to Trottier and earned himself banishment to the sin bin. Clapper turned around and dropped referee Campbell to the ice with a single punch.
Dick Beddoes of the Globe and Mail reported that the incident was not all Clapper's fault. Beddoes said that while Clapper and Trottier were wrestling on the ice, Campbell shouted at the Boston player "Clapper, you're a dirty (expletive)." Clapper asked Campbell what he said and Campbell apparently repeated the epithet. Clapper replied with the punch to the referee's kisser.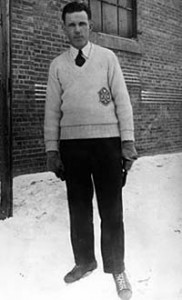 Clapper was summarily dismissed from the game and fined the rather paltry sum of $100. He was not suspended, a seemingly light sentence for such a transgression.
The reason for the leniency, it turned out, was contained in the referee's report that Campbell filed to NHL president Frank Calder. Campbell apparently admitted his part in inciting Clapper's action.
Campbell said, "I was talking loud when I should have been throwing them into the penalty box."
After his retirement, Clapper was asked to what he attributed his longevity in such a rough and tumble sport. Dit's answer was simple and concise:
"Clean living and rest aplenty."
Immediate Induction Into HHOF
Clapper was given a special night at the Boston Garden on February 12, 1947. At that time his famous number 5 was retired by the Bruins and he was named immediately to the Hockey Hall of Fame. He was the first player for whom the Hall waived its mandatory waiting  period.
Clapper was one of the most liked and respected players in Bruins history. Goalie Tiny Thompson talked about why Clapper was such a good player:
"Clapper diagnosed the plays like a great infielder in baseball. He put himself where the puck had to come."
Gilbert To Use Back Brace
Rod Gilbert, who led the New York Rangers in scoring last season, will wear a steel back brace this season.
Gilbert, who had 25 goals and 36 assists in 1964-65, injured his back during early training camp workouts in Kingston. He was sent back to New York where he was examined by Rangers physician Dr. Kasuo Yanigisawa.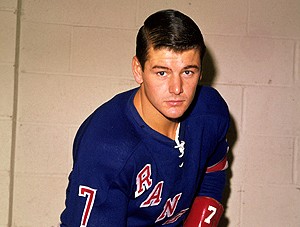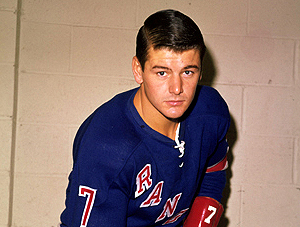 Gilbert had spinal fusion surgery in 1961 after being injured during a junior A game in Guelph, Ontario.
Rangers general manager Emile Francis says that Gilbert's career is in no immediate danger at this time, but that at some point the right-winger will have to undergo further surgery.
National Team Starts Training
Canada's National hockey team began its training camp in Winnipeg this week. The team went through its first workouts under coach Jackie McLeod. Only two players were missing from the roster that is expected to compete internationally this season.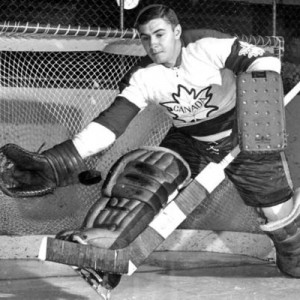 Goalie Ken Broderick will be at camp this weekend and had permission to be late. Forward George Faulkner of St. john's Newfoundland, has work commitments and isn't expected to be available until November.
Imlach: Expansion Teams Will Be Pretty Good
General Manager Punch Imlach of the Toronto Maple Leafs says that the new expansion teams which are expected to join the NHL in the 1967-68 season will be getting good value for the $2 million initiation fee. While many have claimed that there isn't enough talent to stock six new franchises, the Leaf boss respectfully disagrees.
Imlach listed the following players as typical that expansion teams could expect to choose from:
Goal: Terry Sawchuk; Defence: Al Arbour, Larry Hillman, Kent Douglas, Duane Rupp; Centre: Pete Stemkowski, Ed Joyal, Mike Walton; Right Wing: Gerry Ehman, Red Armstrong, Andy Hebenton; Left Wing: Dick Gamble, Brit Selby, Orland Kurtenbach (who also plays centre).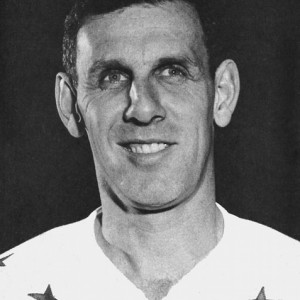 Imlach told Dick Beddoes of the Globe and Mail, "They would not finish last in the league. They aren't bargain basement stuff."
Thanks to expansion, the Maple Leafs are expected to add nearly $2 million to their coffers. While the exact formula has not been determined, it is expected that each existing NHL team will receive $1,500,000 of the new clubs' expansion fees. Thanks to the fact that the Leafs also own the Victoria franchise in the WHL, they expect to receive another $450,000 when the NHL pays the indemnity fees it will owe the WHL clubs as part of the expansion agreement between the two leagues.
Leafs Almost Had Bucyk
Punch Imlach says that last season he nearly completed a deal with the Boston Bruins that would have brought star left-winger Johnny Bucyk to the Leafs.
The deal would have seen young forwards Mike Walton and Jim Pappin move to Boston in exchange for Bucyk.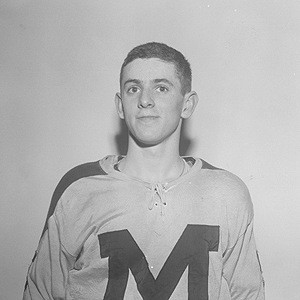 Imlach negotiated the exchange with Bruins owner Weston Adams, who backed out at the last minute. One report had the Leafs asking for junior goaltender Bernard Parent, whom the Bruins refused to surrender.
Imlach justified the proposed deal:
"It wasn't that I wanted to give up two young prospects so much as I wanted a proven big-leaguer. If I'd had Bucyk to replace Shack or McKenney at left wing, I might have got enough goals to retain the Stanley Cup."
Why the Leafs Lost Cheevers
Many wondered why the Toronto Maple Leafs exposed young Gerry Cheevers in the Intra-League draft last summer, allowing him to be selected by the Boston Bruins. Jim Proudfoot of the Toronto Star reports that trade discussions Imlach had with the New York Rangers and general manager Emile Francis swayed his thinking.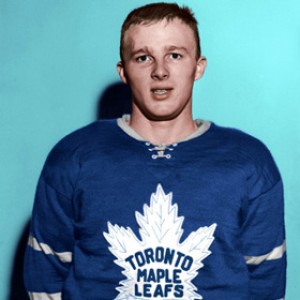 During their bartering session Francis, a former goalkeeper, attempted to pry Terry Sawchuk away from the Leafs. He expressed little or no interest in Cheevers, who was the AHL's best netminder last season, even though he is 11 years Sawchuk's junior. Imlach respected Francis' judgement as a former goalie and retained Sawchuk.