One-year leagues are a thing of the past – at least for a group of guys like me. For the fifth year in a row, I'll be entering a draft that has far more value than the single season that lays ahead. Now, I'm not just your average team owner (or GM or whatever you want to call them). In fact, I am the commissioner of the league and the owner of one of it's teams.
In the middle of July, the NHL Draft and Free Agency are already in the books – at least for the most part. Teams are settling in and fans are in the long lull of hockey blues. But, ladies and gentlemen, that's the beauty of a keeper league. That's the wonderful part about running the show. There is absolutely no down time when it comes to great keeper leagues.
The key is learning how to run it right – how to keep people involved and keep the league from hypothetically filing for closure. That's what I'm here for. Now, I'm no expert in running these sorts of leagues – after all I'm only entering the fifth year and I'm hoping we've got a ways to go. But I can inform those interested parties by sharing what I've learned in my trials and tribulations as the head honcho of one of these leagues.
How to Get Started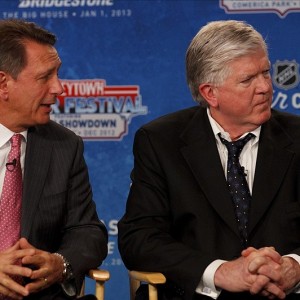 There are two major steps to getting started with your own fantasy keeper league. First, you have to make sure your have teams in place. This is one of the easier steps. Ask around and find out which friends or family members are interested.
It's important to figure out how many teams you want in your league. It tends to get messy once you've started the league and decide to add others. It's not impossible (and we'll talk about this later), but it does get messy.
Second, set your rules. This isn't just a sit-down-and-pick-them type of deal. Take the time to think about what exactly you want from this pool. Do you want to include a salary cap? Do you want to have minor-eligible players? Is there money involved or a trophy to the winner?
Maintain these same rules for a standard time period before you even discuss rule changes. Otherwise, like expansion, rule changes can get messy. So if you're going to include plus-minus, make sure you are willing to give it three years (or more) before you even suggest taking it out of your rulebook.
No Fear, Take Charge
During your tenure as your league's commissioner, you're going to receive suggestions and questions surrounding league rules, roster numbers, and other league-related transactions. For the most part, I've taken the route of a league-wide vote with the majority setting the tone for the final decision on any matter.
However, it's not always that easy. Sometimes taking on the role of Gary Bettman is something that you can't avoid. What if there's verbal abuse taking place within your league? What if one of the owners become inactive or there's a situation that there's currently no rule for – a grey spot, if you will.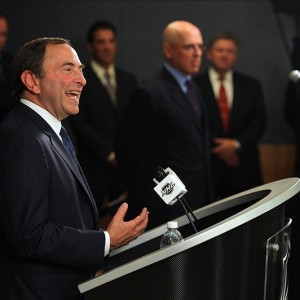 In certain situations, the commissioner has to step out of the shadows of the league and become a sort of dictator. In other words, there are particular decisions that aren't as simple as throwing it up for a league vote – situations where you'll have to make judgement calls.
It's your responsibility to maintain activity in the league – to send out important date notices for the draft, free agency and when players are dropped and the process begins all over again. In certain instances, tougher decisions will have to be made. For example, some owners remain inactive for too long of a period might be asked to leave the league, while others refuse to abide by the rules — this may be another reason to pass them over when league renewal comes around in the offseason.
In the end, you are the commissioner. It's your job to make sure that things run smoothly and continue to if you want the league to last.
Expansion
It was mentioned earlier how expansion three or four seasons in can cause issues. That's not to say that it can't happen. In fact, the league that I run has had two years of expansion and currently sits at 14 teams.
The key to making it a smooth transition is having a plan in place. How many keepers will each team get? Will the expansion club have the chance to draft off of other clubs?
This is the same approach that you'd have to take to any changes following the start of your league. If you add a salary cap or change the rules regarding minor eligibility, there has to be a smooth transition that allows for a fair rollover for every team.
In the end, anything can be done to expand or better the league in the long run. It's just about maintaining order and activity between owners. If someone drops out of the league, have a wait list ready with others that are definitely interested in joining – it creates a quick and easy turnover.
The role of the keeper league is to continue year after year and maintain longevity. That all starts with a proactive commissioner, interested parties and planned, meticulous league rules and standards.
From experience, it's a fun way to keep hockey going all year round. Between trades in the offseason and auction drafts in early fall, there's never a dull moment for the poolies involved.
So get to planning. Get your fantasy keeper league up and running for the 2015-16 NHL season and let us here at THW know how it goes and how it continues to grow from year to year.
For more, follow Andrew on Twitter at @AndrewGForbes or his THW column at @Tape2TapeTHW.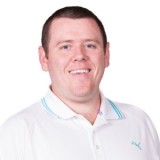 Andrew is in his 8th year reporting for The Hockey Writers covering the Toronto Maple Leafs. He began his broadcasting with CBC's Hockey Night in Canada team as well as being part of their coverage of the 2014 Winter Olympic Games in Sochi. He's the former play-by-play voice of the London Jr. Knights for Rogers TV and currently hosts the Sticks in the 6ix podcast. You can follow him on Twitter at @AndrewGForbes.