The day is finally here. For each team whose season ended in the dumps, there is a light at the end of the tunnel, and his name is Auston Matthews. The American center is big, and skilled, skates well, distributes the puck well and finishes well. He's the exact type of player every team would love on their roster. He isn't as gifted as Connor McDavid but he's got a lot of upside. The guy slotted after him is no slouch either. Finnish winger Patrik Laine has seen his stock continue to rise and he will be no consolation prize to the team who picks him. But who will have that first pick? We'll find out in a few hours.
Happy #NHLDraftLottery day! Here r teams' chances of winning that precious 1st overall pick. Who you think wins it? pic.twitter.com/SnCxZ5j8Bd

— Hockey Chats (@NHLHockeyChats) April 30, 2016
Unfortunately (or maybe fortunately, depends on who you ask), the focus is less on the young men whose lives are about to change, and more on the fact that the Edmonton Oilers might win the lottery, again, for the second straight year, and select first overall for the fifth time since 2010. For Oiler fans, there is a mix of both excitement and embarrassment, and the rest of the hockey world will either erupt with anger or laughter.
Looking forward to the Oilers winning the #NHLDraftLottery tonight. (And the ensuing vitriol from my Leafs fan friends.)

— Carlton Whitfield (@carltonwhitter) April 30, 2016
I literally may swear off the #NHL if the Oilers win the Draft Lottery again. Sucking for that long is criminal. #NHLDraftLottery

— Jackson (@BiggieSchmahlz) April 30, 2016
Is it horrible that I'm kind of rooting for Edmonton to win the draft lottery just for the LOLs? #NHLDraftLottery

— Sarah (@sjgray07) April 30, 2016
If the Oilers win, it guarantees two things. 1. The lottery isn't rigged. 2. Somebody really hates the Leafs. Toronto is in a self-admitted complete rebuild, and drafting Matthews is exactly what they need. A well-planned last place finish secures the Leafs the best odds at winning, albeit still not a sure thing by any means. You can sure there will be a lot of upset and disappointed Leafs fans should they not win, even though the players ranked at second and third overall are great players.
So now for the Oiler fans out there. I know you're nervous. You don't know what to expect. Here are a few important things to keep in mind for tonight:
Prepare for the vitriol from other fanbases.
Unless they have a twisted sense of humor, fans of other teams do not want to see the Oilers win the draft lottery. They are tired of seeing Edmonton get all these first overall picks and still be terrrible. Don't try to fight back. There is nothing you can do about the results. There is also nothing you can do about the development of the players or the direction of the franchise. Don't bother reminding them that with the exception of McDavid and Taylor Hall, the Oilers didn't choose first in particularly strong drafts. They won't care about that. This might sound crazy but hockey fans are very unreasonable.
"You can't get rewarded for continued failure." Flames boss Brian Burke bashes #NHL draft lottery, wants new rules. https://t.co/yw7stUNJeD

— Yahoo Sports NHL (@YahooSportsNHL) April 29, 2016
All that matters is what's best for the Oilers
I feel bad for any long-suffering fans, because everything is out of their control, and they invest their money and emotions into a team that bears little fruit. This years draft is a good one, and the bottom teams will be able to get a solid player. I want to see teams with strong fanbases do well. But if you're a fan of the Oilers, you can't worry about the rest of the NHL right now. Your team will be drafting a great player (or trading for a great player), and that has to be your focus. Shut out the rest of the noise, because none of it matters anyway.
If my favorite team was in contention for a first overall pick, I wouldn't care about everything else around it. Because at the end of the day, hockey is a competitive sport and everyone wants to be the best. The Oilers have done nothing wrong. They didn't tank on purpose. They actually tried to be good this season and it didn't work out. I can guarantee you one thing. Every other fan base would be defending their team if they were in the same position as the Oilers.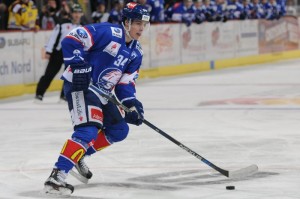 Remember that hockey is just a game
I love watching sports. I love following my favorite teams. I love enjoying all the games. But at the end of the day, hockey is a game, it's for our recreation and entertainment. There are people and lives involved in this draft lottery, mainly the prospects being drafted, but it doesn't change the life of the fans. We can't take it so seriously that we start getting angry and letting it ruin our day. I realize I'm speaking to passionate people whose emotions are heavily invested. But this is supposed to be fun. It can be frustrating, no doubt. It can be painful. But it also should be something to enjoy.
Regardless of how the lottery balls fall, the Oilers will be getting a good player, and that's something to be happy about. The Oilers have Connor McDavid on their roster. That's something to be really happy about. I know that some people will be angry and abusive on Twitter tonight, because that's just how it goes. Try not to let it affect you. No one knows who will win the lottery or how the draft slots will line up. But it's going to be fun to watch. Soak it in, and hope this is the last time you have to watch the draft lottery with this much interest.
Marcy, a former hockey player, is a hockey correspondent on CTV News and TSN radio. She began her career as a Sports Journalist in 2009 and has been part of The Hockey Writers since 2010, where she is currently a senior writer and editor.