Just when it seemed like things were getting better for the Colorado Avalanche on the injury front, the club was dealt a brutal blow in the form of Jeff Carter's shoulder. The result is a completely preventable and unnecessary injury that will see Cale Makar sit out for the team's upcoming road trip.
Jeff Carter's Hit on Cale Makar
In the Avs' frustrating overtime loss to the Pittsburgh Penguins on Feb. 7, Carter took the liberty of introducing his shoulder to Makar's head, in what was very clearly a dangerous play. He was hit high on his blind side while in his own zone, just beside Pavel Francouz's crease. Carter came speeding at Makar, who was not looking, and seemingly deliberately came for Makar over a second after the Avs superstar defenseman played the puck away. Colorado's color commentators were immediately upset, deeming the hit intentional, "on purpose" and saying that those kinds of plays should be "out of the game." Naturally, any fan would expect a penalty – at the bare minimum, a two-minute minor – to be called.
Instead, the referee, who was standing in front of the boards just a few feet from the play, decided that it was not a penalty-worthy hit. There was no blocking his sight line to Makar and Carter, so it's unclear why he decided that it wasn't a penalty because, as the color commentators noted, the NHL has very clear rules and regulations to prevent exactly that sort of play. In fact, the league updated the rules in the summer of 2011 with the intention of making them even more clear. The hit certainly looked illegal.
The Hit to the Head Rule
"A lateral or blindside hit to an opponent where the head is targeted and/or the principal point of contact is not permitted."

– NHL Rule 48
"What was borderline before that has become clear that it's not acceptable in the game. I think the respect factor has grown," Tampa Bay Lightning captain Steven Stamkos said in 2011, as quoted by ESPN. "We've seen some of the harsher suspensions put in place. I don't think there's as much of a grey area for players. We know there are punishments."
All of this, though, didn't seem to stop veteran Jeff Carter from hitting Makar, blindside, on his head. All of this verbiage has been a part of the league's rule book for 10 years (Carter's lengthy career spans well over a decade) and didn't seem to cross Carter's, nor the officials', minds. Why?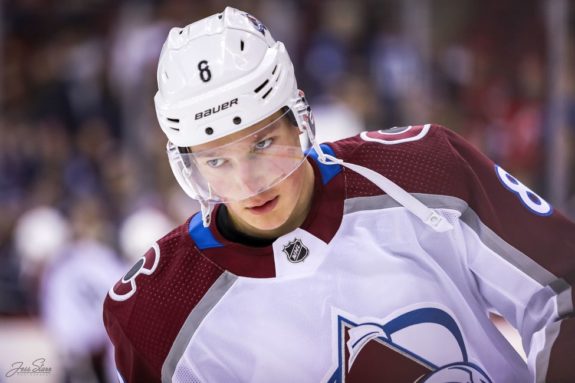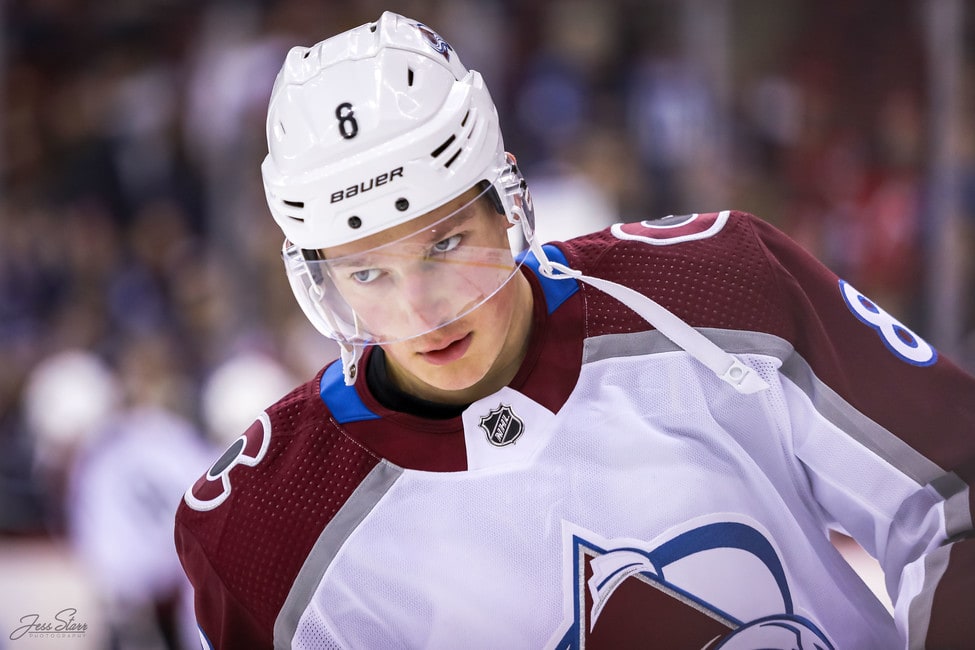 What's worse, though, is that the league did not even blink at such an obvious breach of the rules they set in place to eliminate these very kinds of plays. Makar left the ice after that hit and did not return, and is now missing at least the Avalanche's two-game road trip with – you guessed it – a head injury. if the play is enough to hurt Makar's head, it should be enough to be penalized by the league. Instead, the NHL's player safety board somehow deemed it a "collision," saying that Carter's body language suggested he was going in for a hit. But, how was Makar supposed to see Carter's body language if he hit him on the blind side?
Related: Avalanche Ticket Prices Surged After the Stanley Cup Win
---
Latest News & Highlights
---
It's exactly this kind of inconsistency from the league that causes fans to question the rules and their enforcement. Concerns about what is called a penalty (or a suspension), and what isn't join game management cries that have haunted the league for years. For years, fans have been upset that there seems to be no regularity on penalties that are and aren't called in games, and what is ruled a suspension and what is not. Questions about the league's review policy and refereeing will not go away.
The lack of punishment for Carter's obviously illegal hit is a huge concern for hockey fans, regardless of which team they pay allegiances to. The struggling Penguins got away with a play that only detracts from the game, and Carter will face no repercussions. It could have a huge impact on the team's postseason chances – Carter has proven to heat up when it matters most, and his very presence in a game could end up in a Penguins win, one they may not have tallied if he was rightfully suspended. Just like losing Makar for an extended period of time could affect Colorado's postseason run, as losing a key piece of the defense could result in losses they may not have suffered if he was healthy.
The league needs to call these obvious hits, even if the referees on the ice don't. The NHL needs to do better by its players.