It's kind of the Joe Sakic and Chris MacFarland recipe, at this point, to make quiet moves at the NHL Trade Deadline. The Avalanche are not necessarily in for the big names, but rather several smaller, lower-salary bait names that turn out to be crucial down the stretch and in the playoff run (look no further than Josh Manson, Andrew Cogliano and Artturi Lehkonen as examples).
They seem to be starting to cook again as the March 3 deadline looms, adding some depth pieces as questions surround injuries to Erik Johnson and Gabriel Landeskog. Former Avalanche Jack Johnson returns to Denver, and netminder Keith Kinkaid is making his way to Colorado in this year's iteration of Sakic and MacFarland's master depth plan. These moves are certainly strategic and deliberate, filling in where the Avalanche roster needs it most.
Jack Johnson Can Slot in for Injuries
Of course, Jack Johnson is familiar with the Colorado Avalanche game plan, having won the Stanley Cup in Denver just last season. Colorado traded depth for depth, sending Andreas Englund to Chicago in exchange for Johnson. The latter, a league veteran, is at the tail end of his career, and carries a cap hit of $950,000 on a contract that expires at the end of the season. It's a reasonable expectation that Johnson could retire at the end of this campaign, as he reached the 1,000 game milestone last season. The 36-year old journeyman is likely to slot in as a depth defenseman, filling in for injuries (which the Avalanche are no stranger to this season) and giving other blueliners a rest as the playoffs near. It was a smart cap move, as the young Englund also has an expiring contract, but will be looking for term and cash that the Avalanche can't necessarily provide in the short term, with a significant amount of expiring contracts coming up in the offseason.
Related: Avalanche Bring Back Jack Johnson From Blackhawks
Again, Johnson's familiarity with the Avalanche system and his expiring contract are likely what drew Avalanche management to make the depth move, looking down the playoff stretch as well as into next season.
Keith Kinkaid Offers Relief in the Blue Paint
Netminder Keith Kinkaid is another league journeyman, and was acquired by the Avalanche in another small deal, which saw the club send forward Shane Bowers to Boston in return. Like Englund, Bowers carries a $750,000 cap hit that expires at the end of the season, and the 23-year-old center just didn't see a ton of ice time because of the Avalanche's depth down the middle. What's more, he was likely to see even less time in Colorado upon Landeskog's return, so trading away a young prospect who plays where Colorado is strong feels like a pretty safe bet.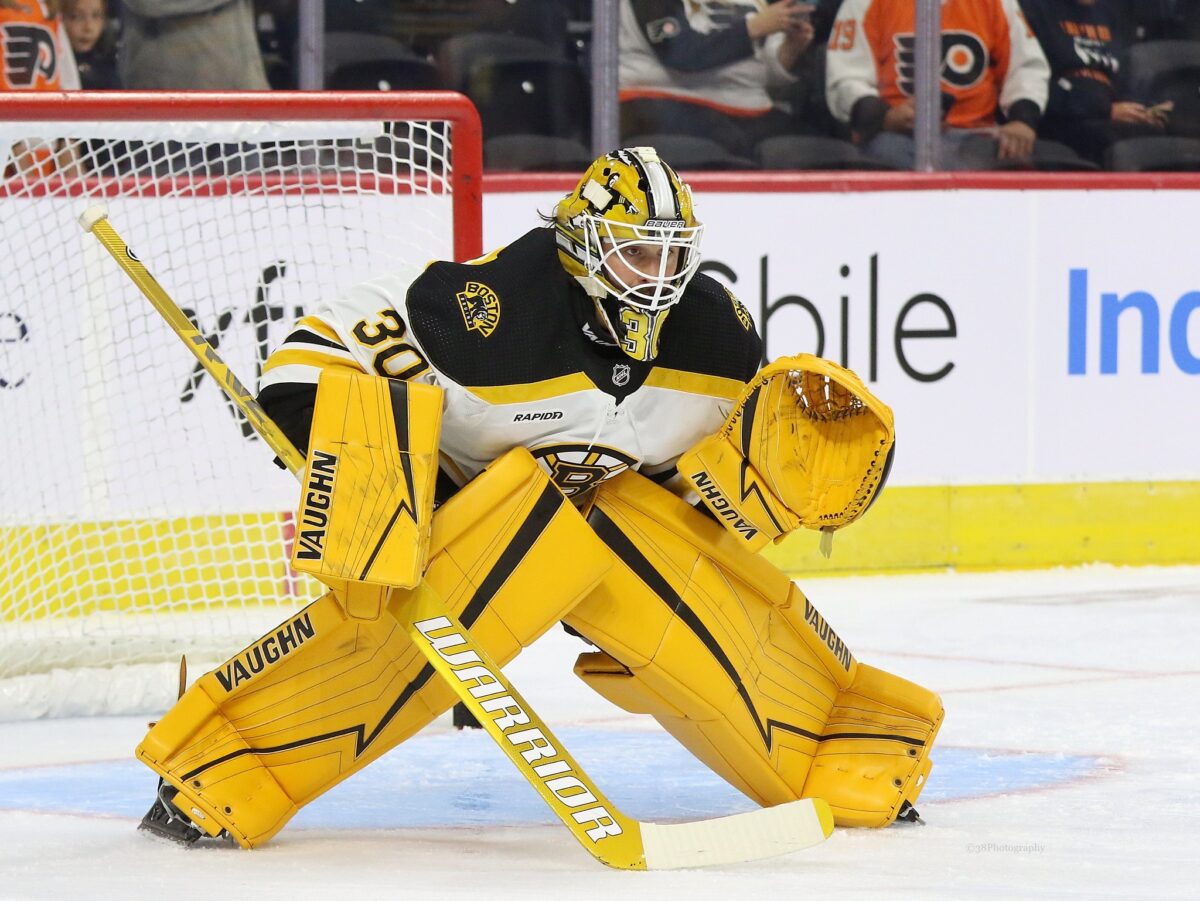 Kinkaid offers relief where the Avalanche need it most: between the pipes. As Pavel Francouz is expected to miss a significant part of the remainder of the season with a lower-body injury, the Avs looked to Jonas Johansson and Justus Annunen to perform backup duties. While Annunen in particular has fared well in the increased role, Kinkaid has the most NHL experience by a long shot, which could prove a valuable addition to the stretch.
While Kinkaid reports to the Colorado Eagles, he carries the same $750,000 cap hit and an expiring contract, meaning the Avalanche still have a ton of relief cap space to work with as the deadline approaches. He can fill in and rotate back up duties, as required, splitting the load with Annunen and Johansson should one fall into a slump, and provide a bit of a cushion for Colorado with absolutely no long-term commitment.
---
Latest News & Highlights
---
It's unclear whether the Avalanche are done making moves but, a few days ahead of the deadline, these moves seem to be right on par for what fans have come to expect from the team's management.
---
---