The Colorado Avalanche are bringing back a familiar face, as they have acquired veteran defenseman Jack Johnson from the Chicago Blackhawks in exchange for Andreas Englund.
TRADE UPDATE ➡️#GoAvsGo pic.twitter.com/t5E8t2jPXr

— Colorado Avalanche (@Avalanche) February 26, 2023
After winning the Stanley Cup with the Avalanche last season, Johnson signed a one-year deal with the Blackhawks this past summer. In 58 games played this season, the 36-year-old has four assists. Englund, on the other hand, has appeared in 36 games this season, where he has three assists and 26 penalty minutes.
Avalanche Improve Defensive Depth with Johnson
Johnson proved to be a decent bottom-pairing option for the Avalanche last season, so it makes sense that they are bringing him back to Colorado. The Avalanche's defensive group has been dealing with injuries this season, so Johnson will once again be a depth option for them.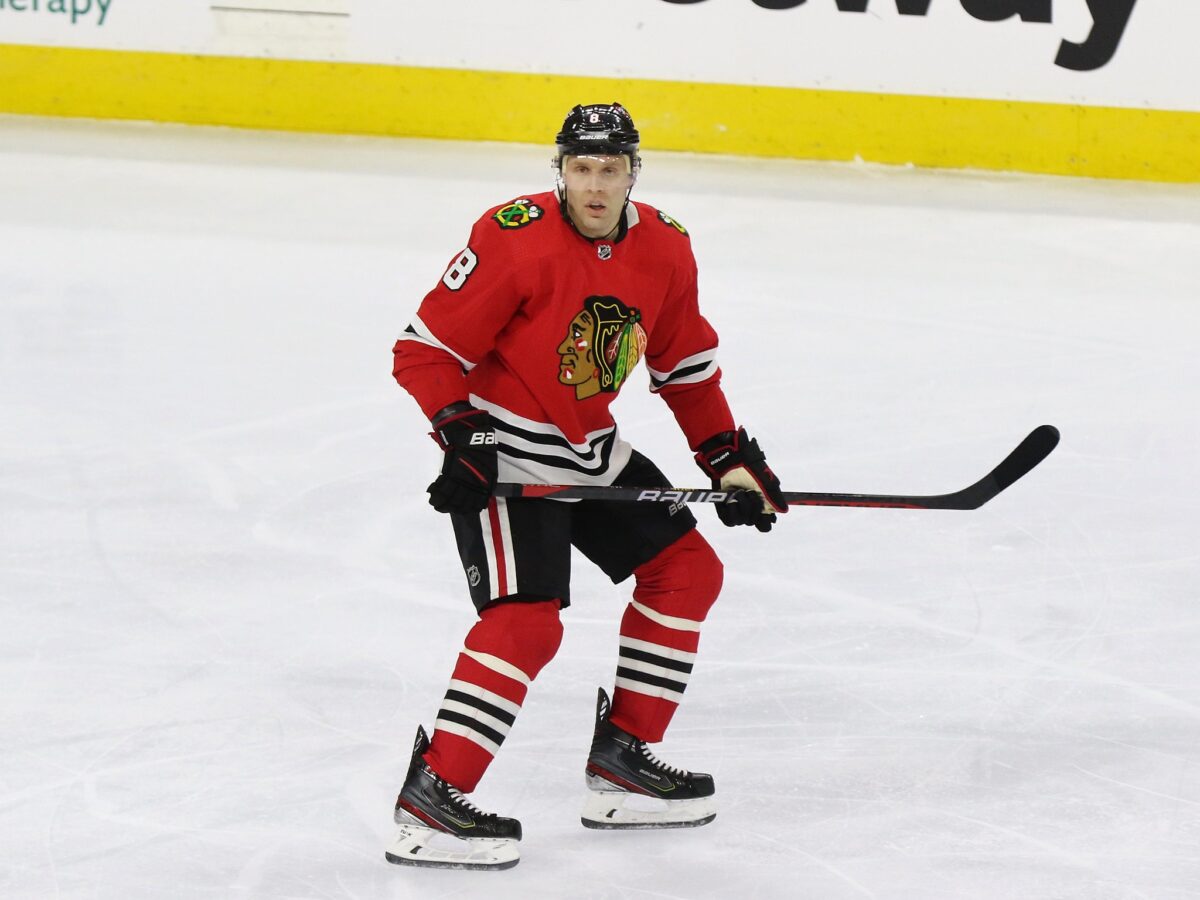 When looking at a potential fit for Johnson in the Avalanche's lineup, it is fair to argue that he should work on their bottom pairing with Brad Hunt. Although Johnson's offensive production has noticeably dropped, he still is efficient defensively while playing at his best. With that, as stated above, he worked well in this role with the Avalanche just last season.
Related: 2023 NHL Trade Deadline Tracker
---
Latest News & Highlights
---
Although Englund had some decent moments for the Avalanche this season, it makes sense that they have moved him to acquire Johnson. The latter is an 18-year veteran with over 1,000 games of NHL experience and a Stanley Cup on his resume, so he should be a solid addition for the Avalanche as they aim to repeat as champions.
Blackhawks Give Johnson Chance to Compete for Stanley Cup Again
With the Blackhawks in a full-on rebuild, they are near the bottom of the NHL standings. With Johnson being a pending unrestricted free agent (UFA), he was a trade target for Chicago, and now he has officially been moved. This trade was primarily made to allow Johnson to play for a competitive club again, and it does not hurt that he's going back to a team that he knows very well.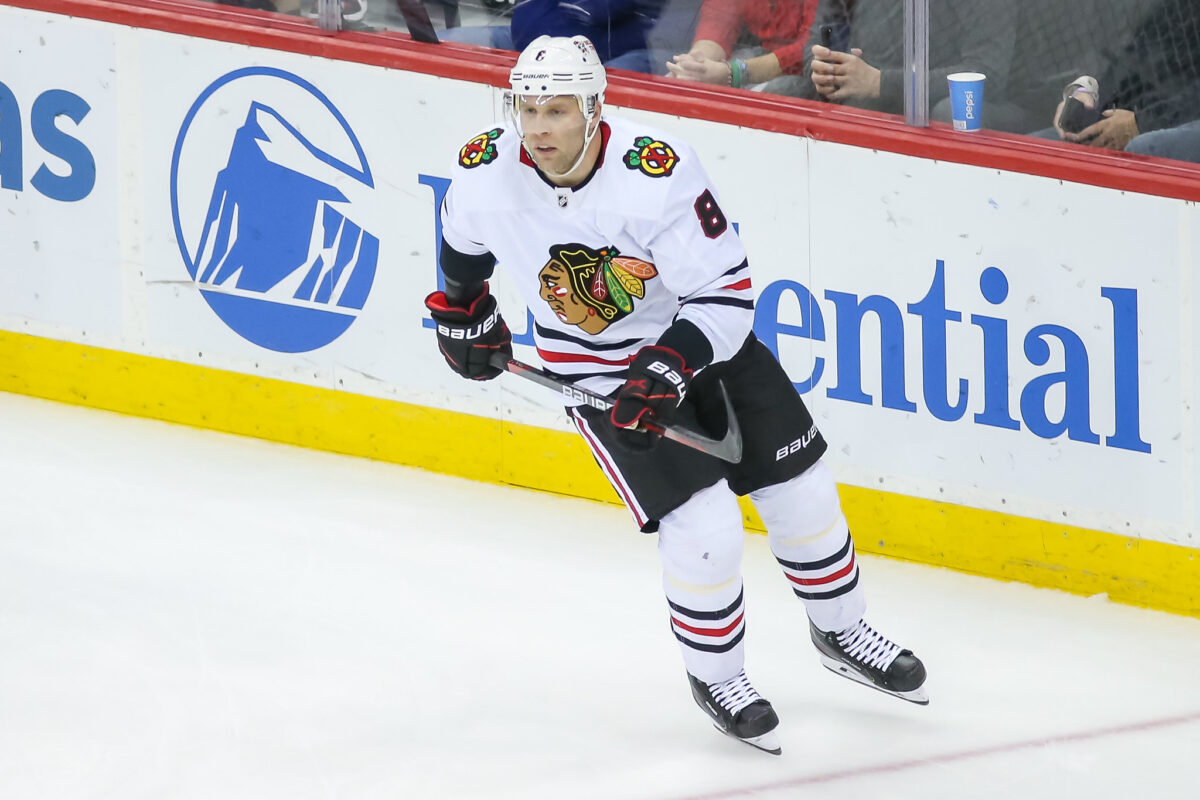 Although this is the case, the Blackhawks have landed a decent depth defenseman in Englund. He is certainly not a star, but he is now another option for the Blackhawks to utilize on their bottom pairing for the remainder of the season. With that, he will make them harder to play against because of his immensely physical style of play and tenacity. Again, he is not a major addition, but he is serviceable.
Like Johnson, Englund is a pending UFA, so he is likely nothing more than a short-term addition to the Blackhawks. Perhaps playing for a rebuilding team like the Blackhawks will allow the 6-foot-3 defenseman to be given more playing time. With that, there is a distinct possibility that Englund's defense-first nature could even lead him to see time on the Blackhawks' penalty kill for the remainder of the season.
Overall, this is not a major trade by any stretch of the imagination. If I needed to pick a winner, I would choose the Avalanche for this one. They are bringing back a well-respected player from their 2022 Stanley Cup roster who comes with plenty of experience and leadership qualities. However, Englund has the potential to be a decent addition to the Blackhawks as well, so we will need to wait and see how this trade benefits both clubs.