The New York Rangers were expected to add a top-six winger before the 2023 Trade Deadline passes, and they have done just that by acquiring Vladimir Tarasenko from the St. Louis Blues. With this, New York's first line looks a lot better on paper, as it has another star winger on it. However, if the Rangers want to boost their forward group with another star before the postseason, it is still possible for them to add Chicago Blackhawks star Patrick Kane even after the Tarasenko trade. Let's go over why now.
Kane Expresses Disappointment Over Tarasenko Trade
Although Kane is one of the top trade targets heading into the 2023 Trade Deadline, there is still no guarantee that he will find a new home by March 3. This is because he has a full no-movement clause, so he has complete control over if and where he will be moved. For much of this season, the Buffalo native has been undecided about his plans for the deadline, but his recent comments about Tarasenko being traded to the Rangers were quite transparent.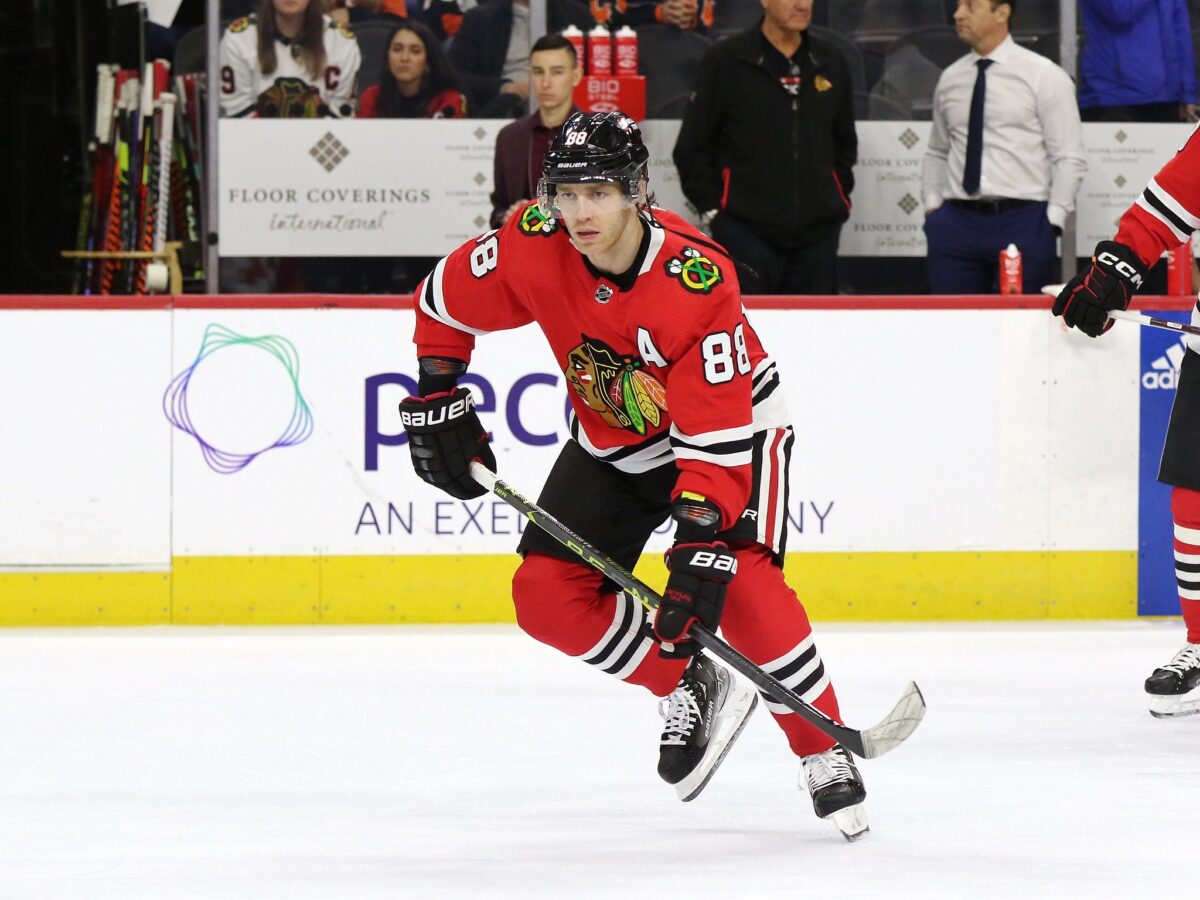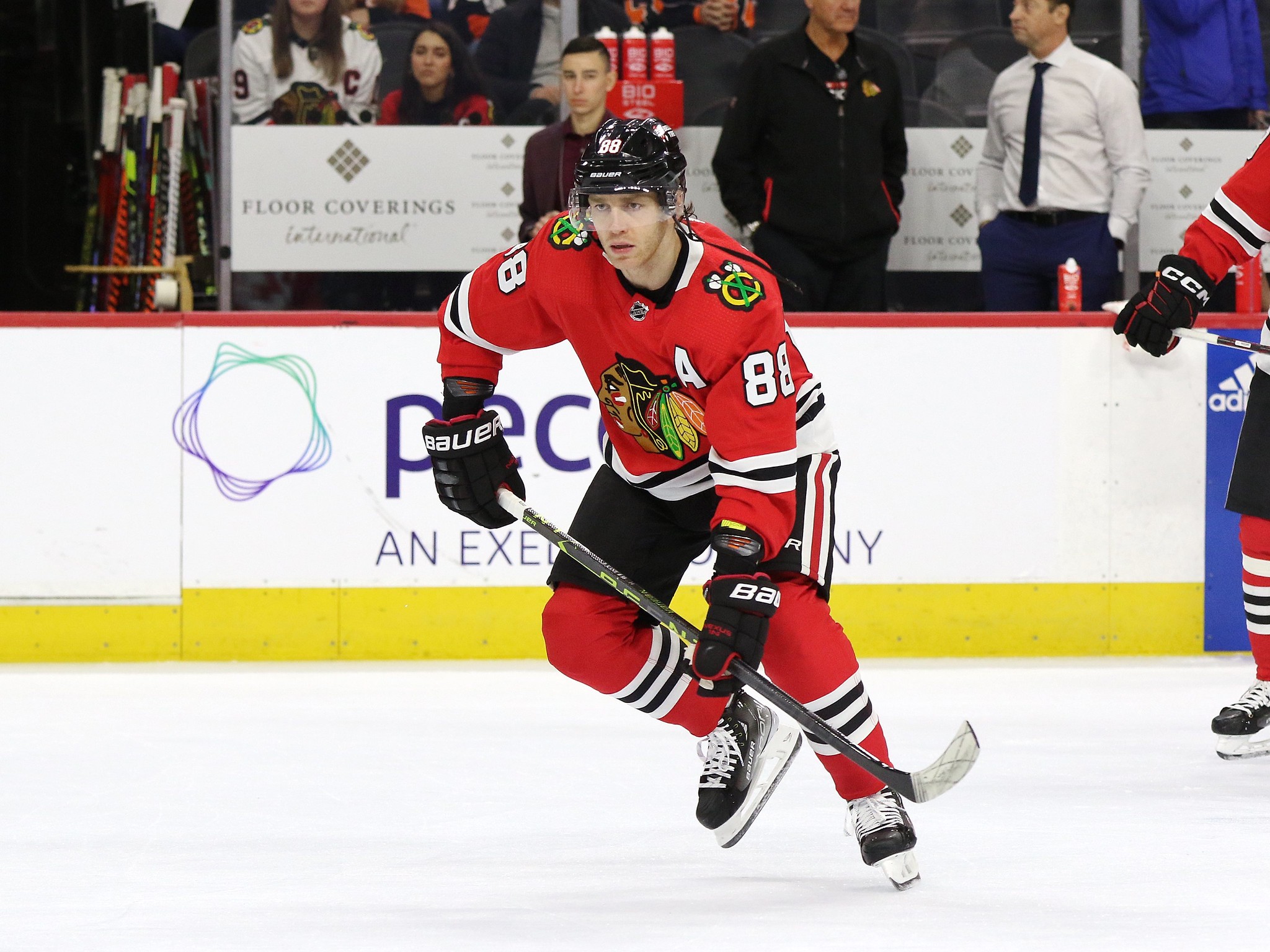 Kane stated that it was "not the happiest" he's been while hearing about a trade and openly noted that the Rangers were a team that he "was definitely looking at." Thus, for the first time, the future Hall of Famer has been honest about being open to considering the prospect of playing for another specific club.
Patrick Kane on the Rangers' Tarasenko deal: "It's not like the happiest I've been to hear about a trade. … If things are going to happen, that was a team I was definitely looking at. It seems like they kind of filled their void and went ahead and made a deal."

— Mark Lazerus (@MarkLazerus) February 10, 2023
Yet, although Kane was openly unhappy about the Tarasenko trade, it technically is still possible for the Rangers to bring him in. Although it would take a lot of creativity, it could work under the right circumstances. This is especially true if the 34-year-old officially establishes that the Rangers are his preferred destination.
Rangers Can Still Fit Kane in Financially
Although the Rangers do not have that much cap space, they still can fit Kane in financially if they make a roster move. After sending Libor Hajek down to the American Hockey League (AHL) on Friday, the Rangers would only need to also send down Julien Gauthier to free up a total of $2.8 million to work with at the deadline.
Related: Blackhawks: 3 Teams That Could Join the Max Domi Sweepstakes
---
Latest News & Highlights
---
However, if the Blackhawks retain half of Kane's salary, that would still not be enough for the Rangers to afford. Yet, if a third team joins the trade and retains an extra 25% of Kane's cap hit, that would open the door for the possibility of the Rangers being able to acquire Kane. Yes, it would take a lot of creativity, but we have seen three-team trades work in this fashion before.
Can #NYR make enough cap space to still fit Patrick Kane? Yes:

-If they sent 2 players down today (ex. Hajek/Gauthier) & had 21 players, with no other moves they could fit $2.8M in annual cap hit at deadline
-Kane with 75% retained is $2.625M Cap Hithttps://t.co/00zTCjeQPm

— PuckPedia (@PuckPedia) February 10, 2023
It is also important to note that this move would only work if the Rangers do not make any other changes to their roster or trades before a potential Kane blockbuster is made.
Potential Trade to Send Kane to New York
The Blackhawks would likely want the Rangers' 2024 first-round pick, Vitali Kravtsov, and Matthew Robertson in any move centering around Kane. With that, if a third team gets involved, the Rangers could send their 2024 fourth-round or a mid-tier prospect to them for retaining 25% of Kane's salary. Rebuilding teams like the Arizona Coyotes, Anaheim Ducks, and San Jose Sharks stand out as some clubs that could be open to helping if they land an asset that could help their future.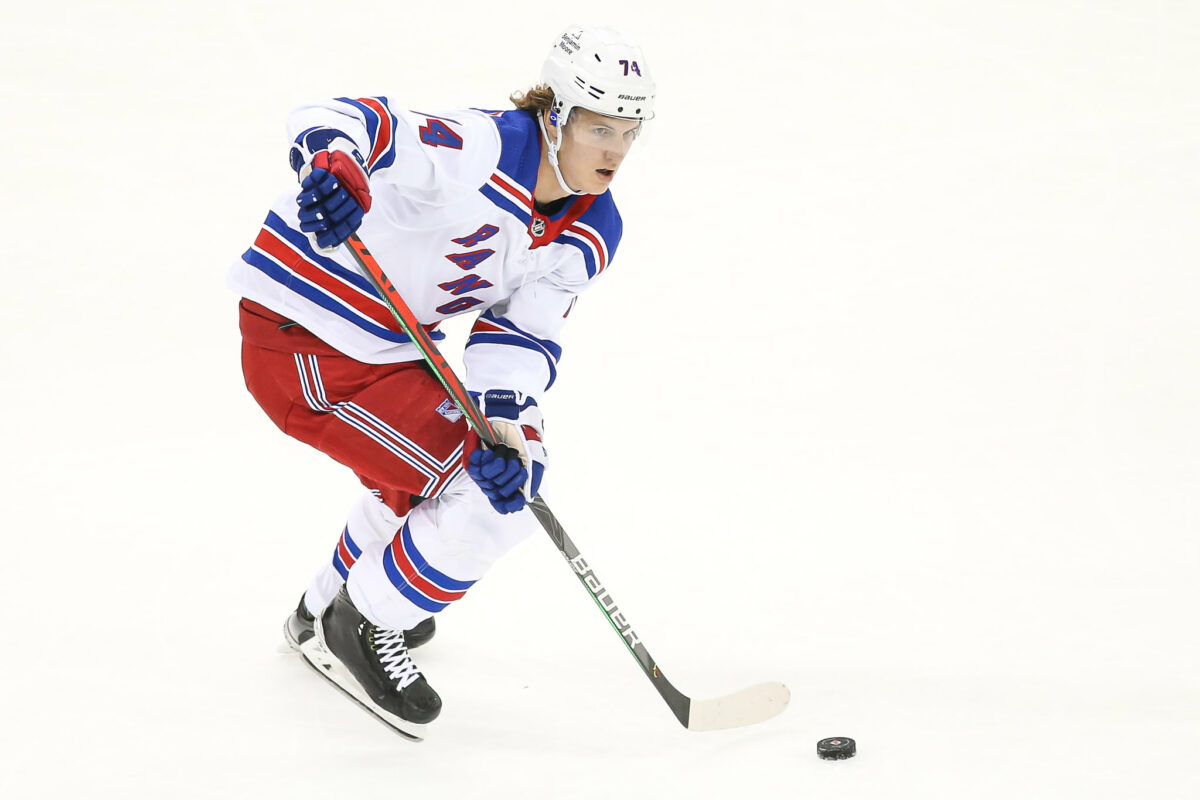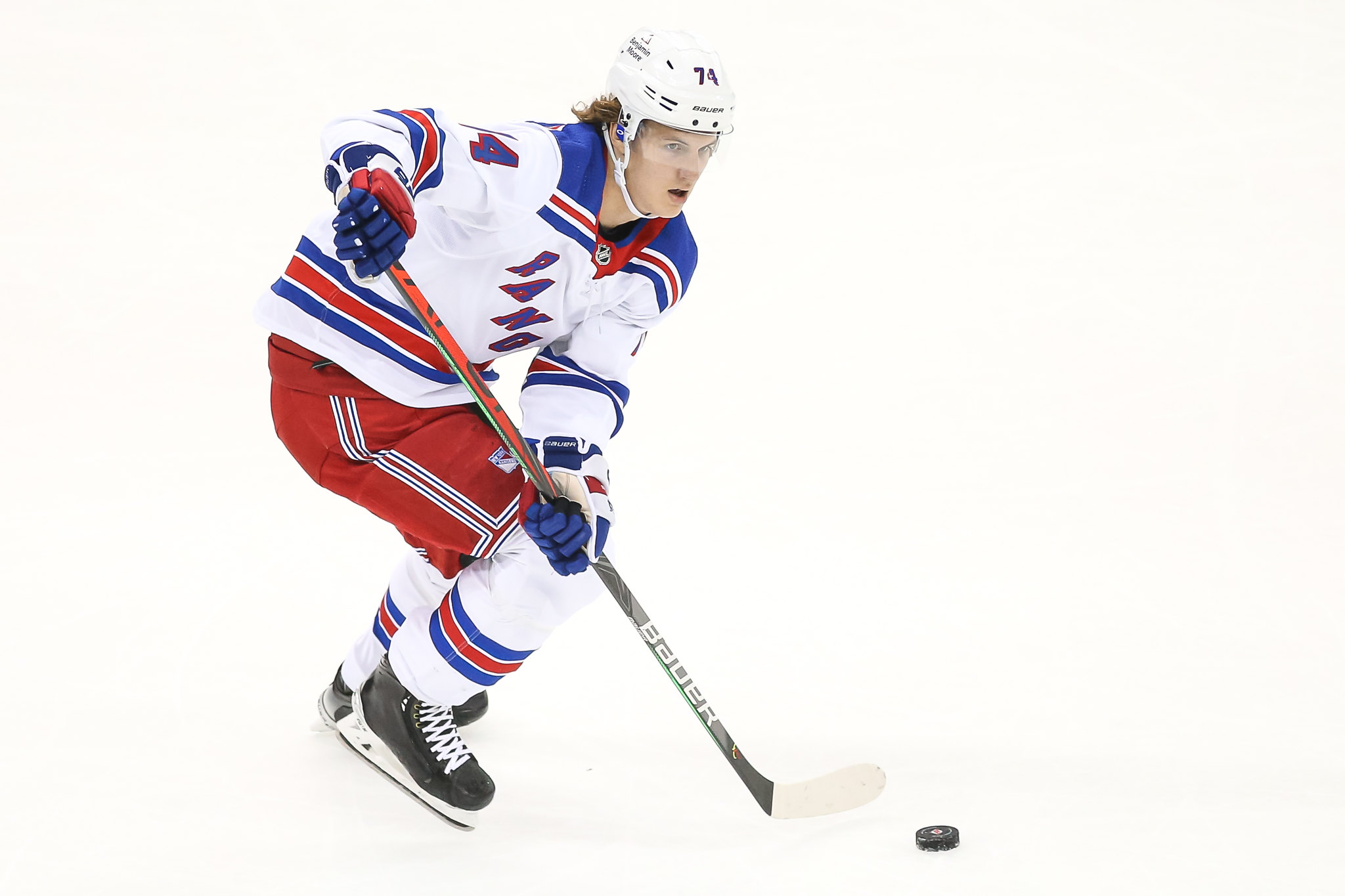 Kravtsov stands out as a young player who the Blackhawks would likely be open to taking a chance on. The 2018 ninth-overall pick is viewed as having top-six potential, but he has also struggled to cement himself in a permanent role with the Rangers. Thus, perhaps a change of scenery to a rebuilding team like Chicago could allow him to take that next step in his development. He would surely receive plenty of opportunities in their middle six and on their power play when noting how weak their forward group is. In 28 games this campaign, he has three goals and six points.
---
---
Robertson, on the other hand, is a promising prospect who could be ready to be a full-time NHL player as soon as next season. The 2019 second-round pick is having a solid year with the Hartford Wolf Pack of the AHL, as he has three goals and 17 points in 43 games. However, the 6-foot-3 defenseman also makes a noticeable difference due to his physical style of play and solid puck-moving ability. As a result, he is the exact kind of prospect that the Blackhawks should have on their radar.
If Kane truly is open to becoming a Ranger, New York should consider making a push for him at the 2023 Trade Deadline. He would be a notable upgrade over Kravtsov on the second line and would make the Rangers' top six truly lethal for the postseason. Meanwhile, the Blackhawks would have the opportunity to land some quality assets for their future in this move. Nevertheless, if a third team joins the hypothetical trade, there is still a chance we could see Kane on the Blueshirts before Match 3.