Patrick Kane is one of the top trade targets heading into the 2023 Trade Deadline, and it is easy to understand why. The future Hall of Famer is a pending unrestricted free agent (UFA) playing for a rebuilding Chicago Blackhawks squad. With that, he of course is a three-time Stanley Cup winner, so playoff teams around the league are naturally going to want to bring him in before the deadline passes. However, he of course has control over if he will be traded or not, as he has a full no-movement clause (NMC).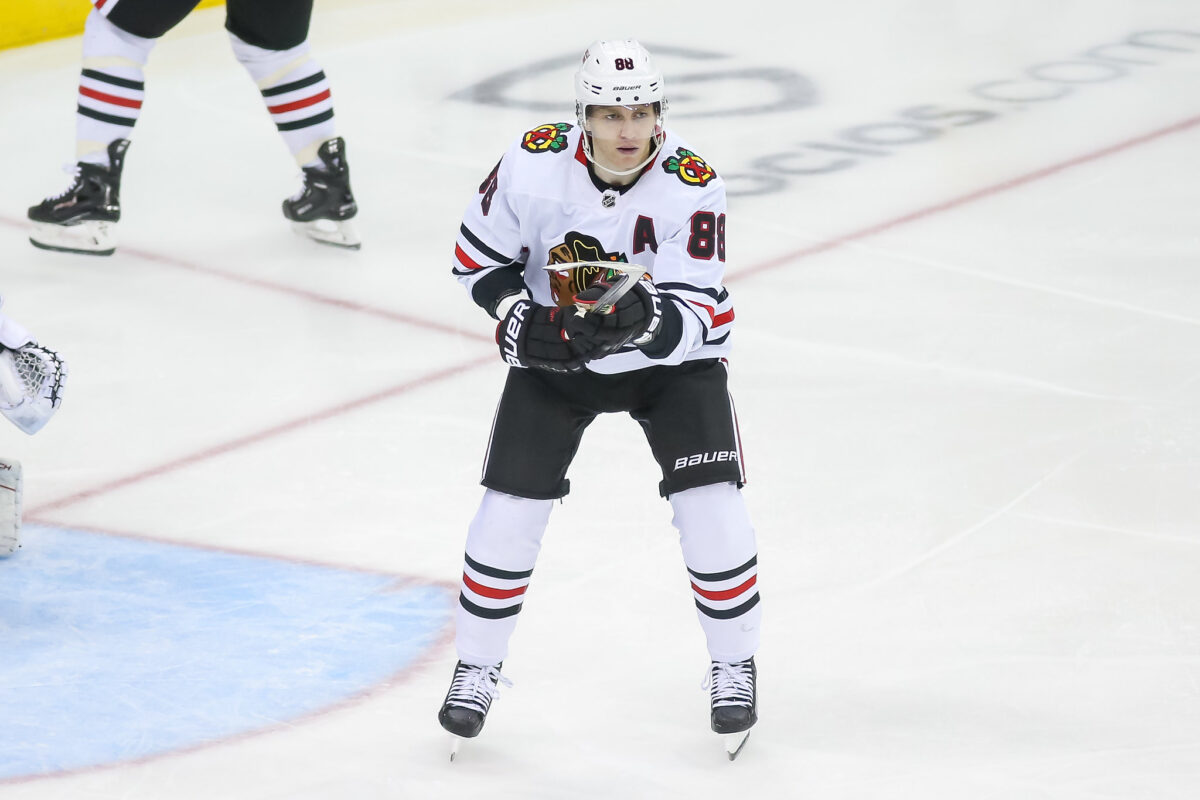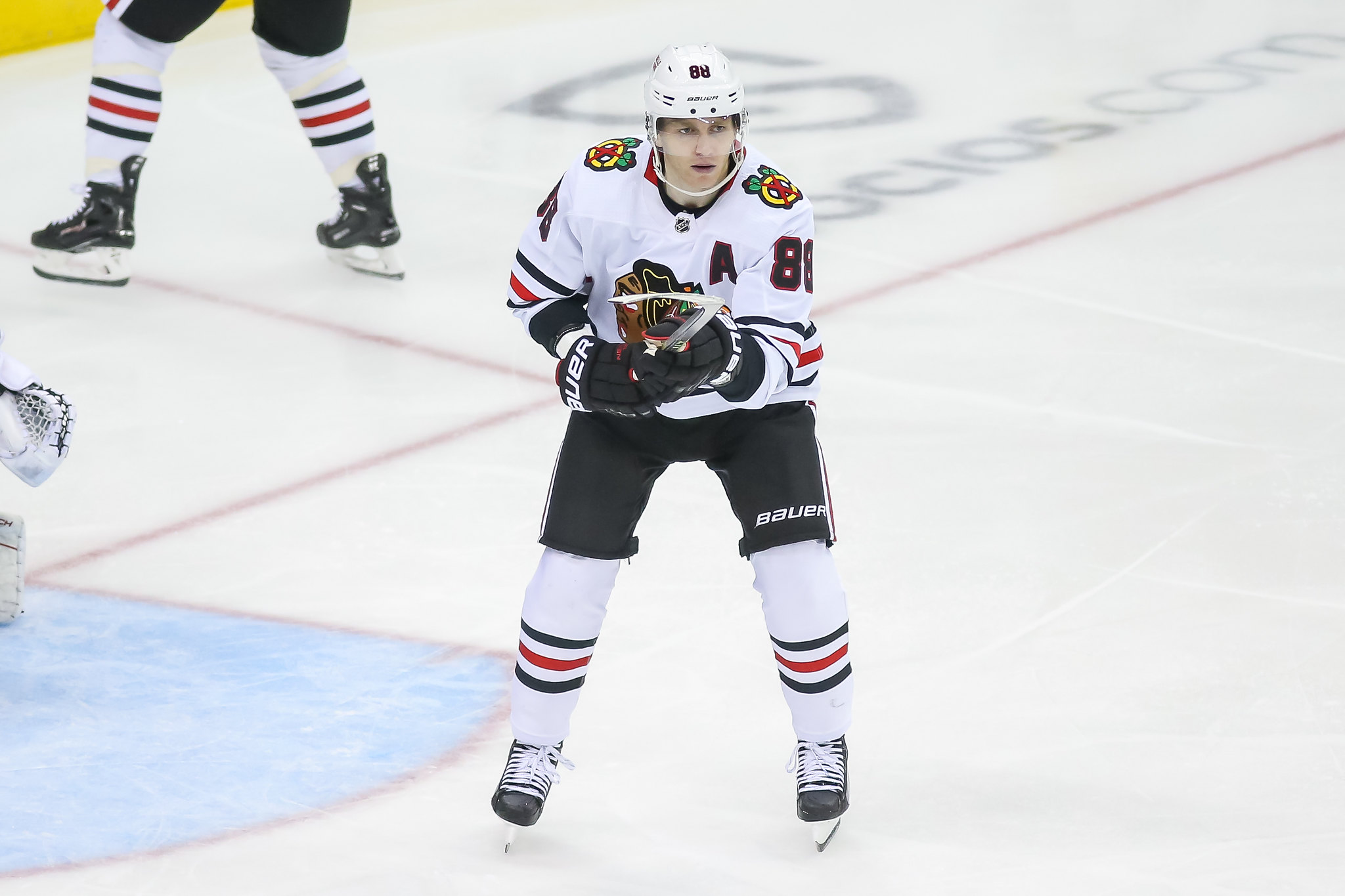 At the time of this writing, teams like the Boston Bruins, New York Rangers, Toronto Maple Leafs, Edmonton Oilers, and Colorado Avalanche have been listed as potential landing spots for the veteran. Yet, in this piece, I'd like to discuss some other teams who could very well join the Kane sweepstakes.
Winnipeg Jets
At this point of the campaign, the Winnipeg Jets have a 32-19-1 record and are second in the Central Division. Overall, they have had a fantastic bounce-back season thus far, and they are expected to be buyers at the trade deadline because of it. When looking at their current roster, it is fair to argue that they would benefit from adding another top-six forward, so I wonder if they could enter the Kane sweepstakes before the deadline passes.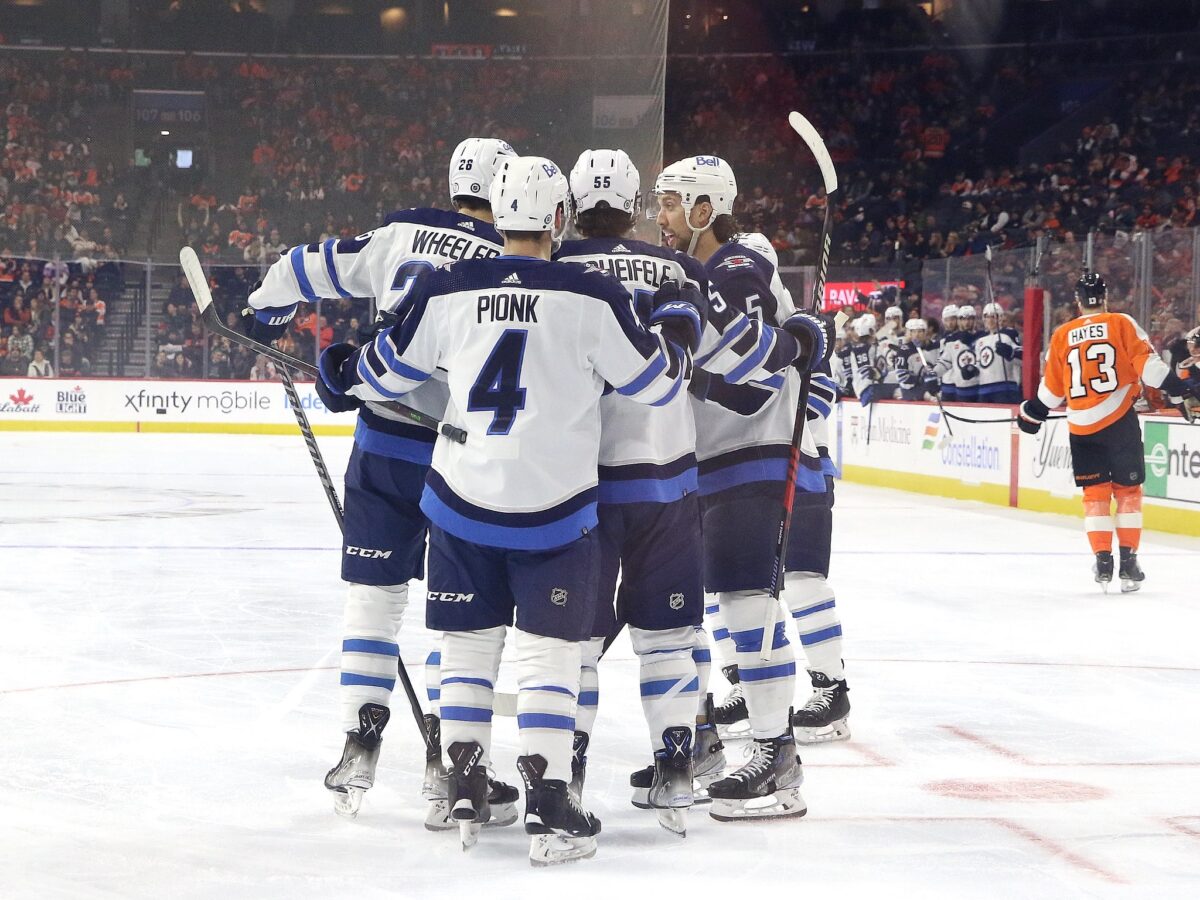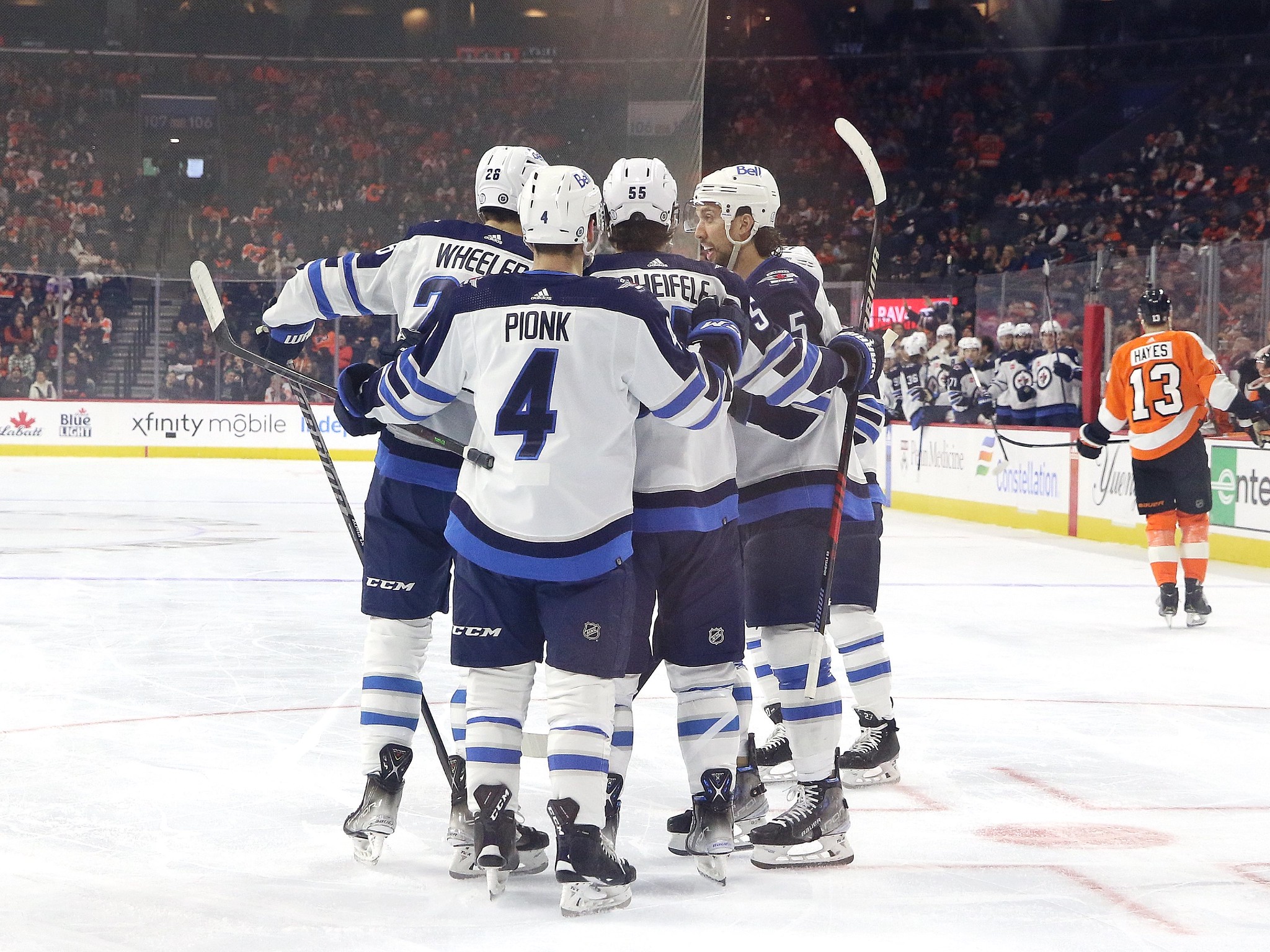 At the time of this writing, the Jets have Karson Kuhlman on their first line. Although the 27-year-old has been a decent waiver addition for the Jets since his arrival, there's no question that Kane would be a significant upgrade over him in the role. The Buffalo native could make real magic playing on a line with Kyle Connor and Mark Scheifele, and it could be the spark he needs to heat up again. With that, he also could play on the second line with Pierre-Luc Dubois if the Jet wanted to spread out their stars a bit more.
To acquire Kane, the Jets would likely need to part ways with their 2023 first-round pick and a prospect like Chaz Lucius to make this move go through. Lucius is certainly the kind of prospect that the Blackhawks would love to acquire, as the 2021 first-round pick has the potential to blossom into a top-six forward later down the road. The Jets also have over $9 million of deadline cap space, so they would easily be able to afford Kane if the Blackhawks retain half of his salary.
Buffalo Sabres
It has been over a decade since the last time that the Buffalo Sabres made the playoffs. They have struggled for years, but now things are finally changing on that front. At this point of the season, they have a solid 26-20-4 record and trail the Pittsburgh Penguins by just one point for the final wild card spot in the Eastern Conference. Therefore, they are in a position to add to their roster at the deadline if they wish to. Thus, perhaps they could look to bring Kane back home to Buffalo.
Related: Blackhawks' Patrick Kane Linked to 3 New Teams by NHL Insider
---
Latest News & Highlights
---
Kane would provide the Sabres' top six with a massive boost as they gear up for the final months of the season. When looking at a potential spot for him in their lineup, he could fit nicely on the second line with Dylan Cozens and Victor Olofsson. However, he also has the potential to form a dominant first line with Tage Thompson and Jeff Skinner. Either way, Kane would make Buffalo a lot better, and he could provide them with the boost they need to sneak their way into the playoffs.
We recently saw the New York Islanders trade their first-round pick for Bo Horvat while being out of a playoff spot, so perhaps the Sabres would be open to Kane if it is protected. As a result, a trade package consisting of their 2023 first-round pick (top-12 protected) and a notable prospect like Isak Rosen could make this deal go through. With Kane being a Buffalo native, he would likely be open to playing for his hometown team while they are on the rise.
Carolina Hurricanes
The Carolina Hurricanes are going to be a team to watch at the deadline. After losing star winger Max Pacioretty for the season, they are in a position to try to replace him. As a result, it is fair to argue that they could make a push for Kane before the trade deadline passes. With the Hurricanes having Stanley Cup expectations, bringing in a star forward who has won three of them certainly does not sound like a bad idea. Furthermore, it seems likely that Kane would be willing to play there due to how excellent the Hurricanes are.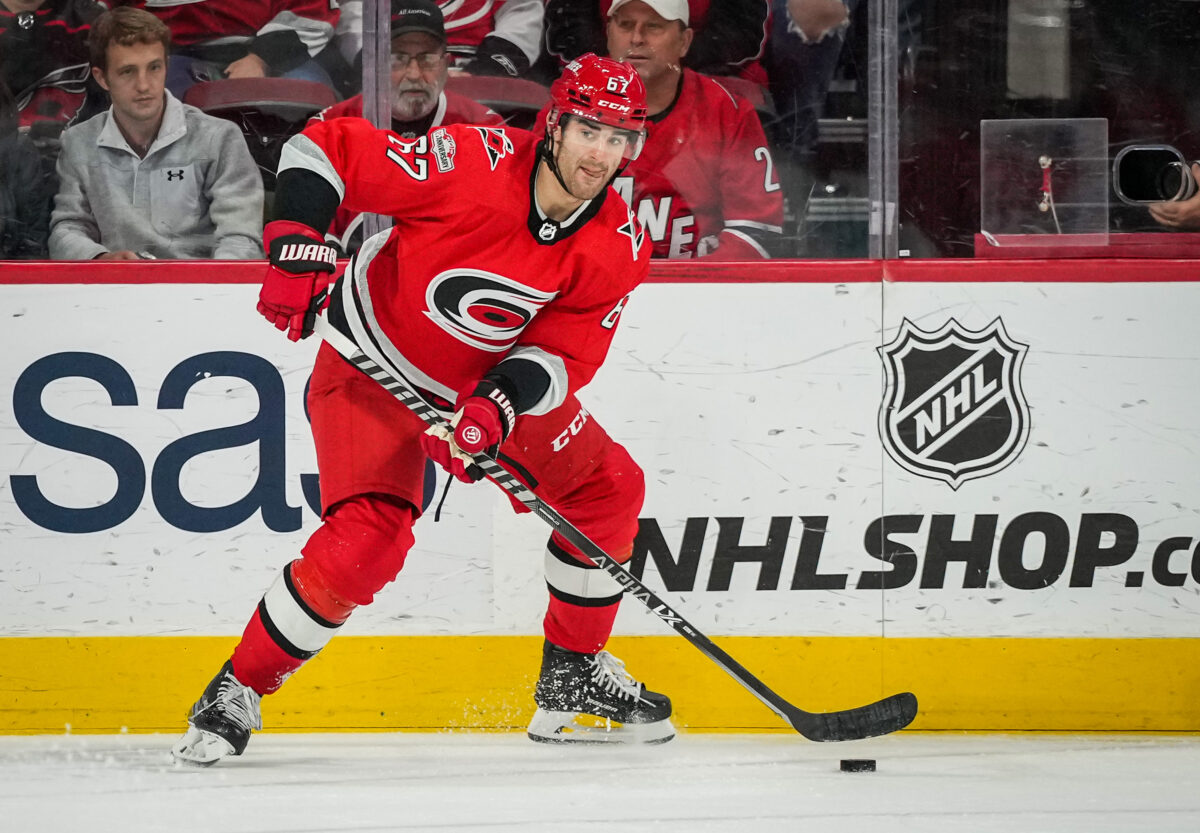 Kane would have the potential to be an upgrade over Seth Jarvis on Carolina's first line. After recording a 40-point campaign in 68 games last season as a rookie for Carolina, Jarvis has just 24 points in 51 games this season. Furthermore, Kane would have the potential to form a truly lethal top line with Sebastian Aho and former teammate Teuvo Teravainen.
To acquire Kane, the Hurricanes would need to part ways with their 2023 first-round pick and a promising prospect like Scott Morrow. The 20-year-old defenseman is currently having a strong sophomore season with UMass-Amherst, as he has six goals and 23 points in 27 contests. He's a prospect that could be NHL-ready as soon as he leaves college hockey, so the Blackhawks could certainly look to bring him in.
Nevertheless, it is clear that each of these three teams could use a star like Kane. We will need to wait and see if they make a push for him at the 2023 Trade Deadline from here because of it.