The Colorado Avalanche are looking ahead to the second half of the season, and most of the eyes are focused on when some of the big names will return to the lineup. Gabriel Landeskog hasn't played yet this season, and Valeri Nichushkin has played in less than half the team's games thanks to surgeries.
---
---
However, the defending Stanley Cup champs are still in the thick of the playoff hunt thanks to the contributions from some less likely sources. The Avalanche banked on Artturi Lehkonen with a contract extension in the offseason, and the 27-year-old Finnish forward has delivered with what should end in a career year for him.
Lehkonen Delivers Early for Avalanche
Starting his first full season in Colorado, Lehkonen didn't waste any time making an impact. He scored two goals and an assist in the season opener and hasn't slowed down from there. He has 15 goals and 19 assists this season, and his 34 points are fourth-most on the team. His 19 assists are also just one short of his career-high set in 2018-19.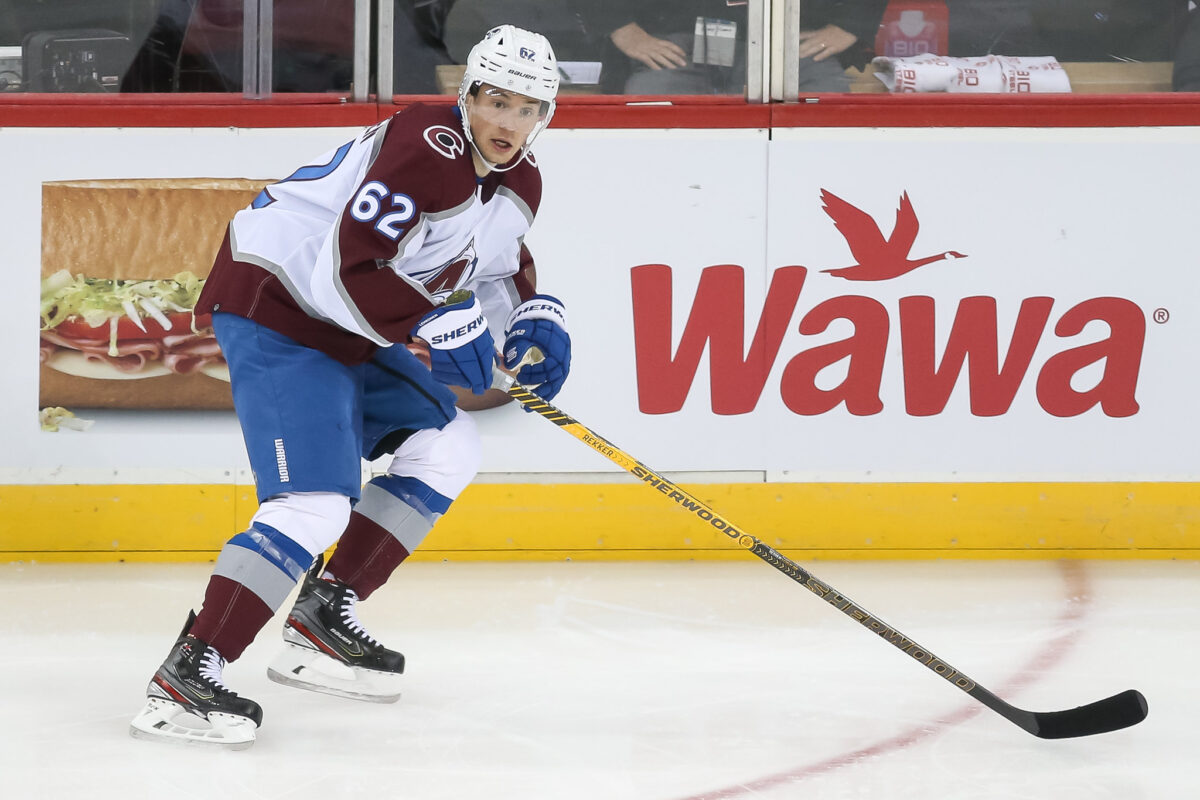 Most of his time this season has been spent on a line with Nathan MacKinnon and Mikko Rantanen – both of whom are having fantastic seasons. Both MacKinnon and Rantanen earned spots in the All-Star Game, with Rantanen racking up 34 goals and 61 points, while MacKinnon has amassed 54 points behind 41 assists. Lehkonen has certainly benefited from playing alongside those talents, but he's also fit right in with Landeskog and Nichushkin missing from the lineup.
Related: Avalanche's Lehkonen Has Been a Steadying Force
---
Latest News & Highlights
---
Lehkonen has also never had a 20-goal season, but scored 19 between Montreal and Colorado in 2021-22. He's been remarkably consistent all of 2022-23, but picked things up in January. During the Avalanche's first 13 games since the calendar turned to 2023, Lehkonen has six goals and five assists. That puts his first 20-goal campaign well within striking distance, and his 34 points so far in 2022-23 are already the second most he's ever scored in a season. That sets him up not only for a career year, but should wind up being his best season by a longshot.
Lehkonen Elevated His Scoring in Colorado
Lehkonen was a second-round pick by the Montreal Canadiens in 2013. He spent his first five-plus seasons with the Habs before coming to the Avalanche in a trade at the deadline before Colorado's Stanley Cup run last season. He was an integral part of their postseason success, racking up eight goals and 14 points in the team's 20 playoff games en route to the club's third championship.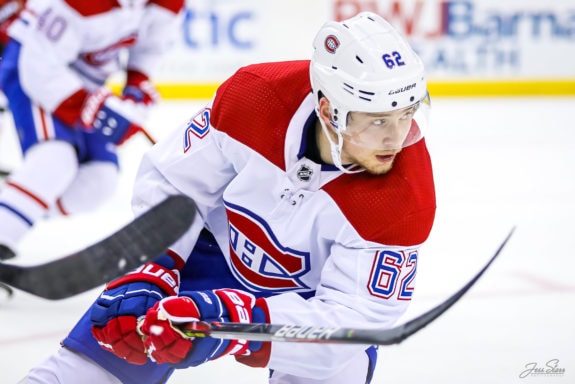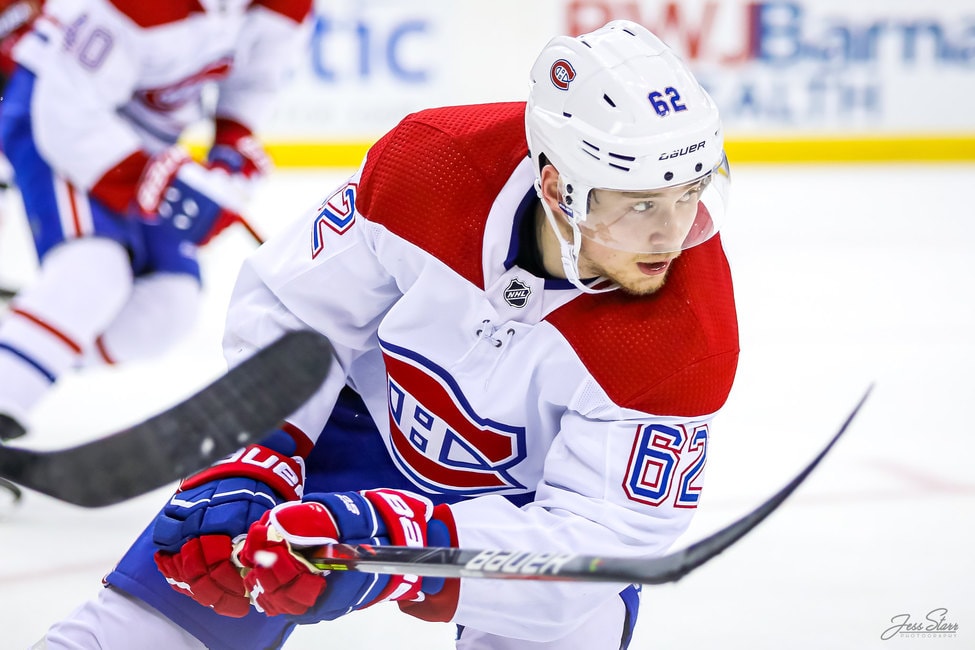 The small sample size from last season was a portent of things to come for Lehkonen. In his five-plus seasons with the Canadiens, he scored 74 goals and 75 assists in 396 games. The 149 points average out to 0.38 points per game. Lehkonen scored six goals and had nine points in his 16 regular-season contests with the Avs in 2021-22. Adding that to his postseason numbers puts his points per game at 0.64 in his first 36 contests with the Avalanche.
Related: 3 Avalanche Players Set for Breakout Seasons
Those numbers have continued to rise, as he's averaging 0.76 points per game this season. How much he continues to play with Rantanen and MacKinnon remains to be seen once others return from injury. However, Lehkonen has proven to be a steady scorer regardless of who his linemates are. Thanks to the injuries, the Avalanche have struggled with depth scoring all season. Having a depth scorer like Lehkonen is a luxury many teams don't have – and should be a boost as Colorado takes aim at securing a playoff spot.
Lehkonen Wil Be Vital to Avs Playoff Hopes
The Avalanche aren't a lock to make the playoffs by any means, but they're trending in the right direction. Colorado went 7-1 in the last eight games leading up to the All-Star Break, and are hoping to continue that success as play fires up again. Colorado sits a point behind the Minnesota Wild for third place in the Central Division of the Western Conference standings, and a point behind the Calgary Flames for the second wild card spot.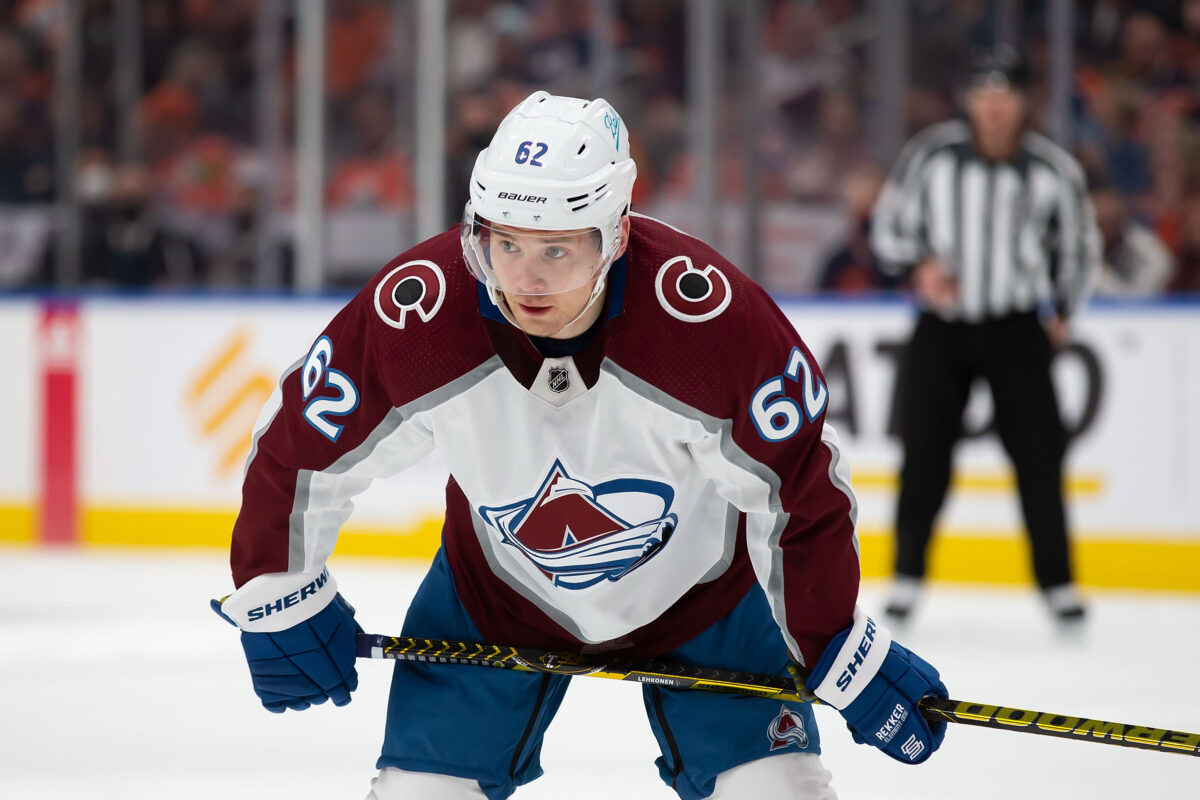 The good news is that help should be on the way. Nichushkin and defenseman Bowen Byram should be back right away after the All-Star Break, and Landeskog is anticipated to return in the next few weeks. Colorado has used 36 different skaters this season, making the solid contributions of players like Lehkonen even more crucial. Only Rantanen has scored more goals for the Avs this season, and they wouldn't be this close to the playoffs without him.
Lehkonen familiarized himself with deep playoff runs the season before coming to Colorado, as he helped the Canadiens to the Stanley Cup Final in 2020-21. Montreal lost to the Tampa Bay Lightning in 2021, but Lehkonen was able to hoist the Cup a year later with Colorado. The Avalanche want nothing more than to repeat that experience. Lehkonen helped them get there last year, and he'll be crucial in their quest to do it again.