The trade deadline is just one month away (March 3), so trade rumors are naturally starting to increase significantly. One of the biggest trade targets available is Chicago Blackhawks star Patrick Kane, and there are an abundance of teams looking to bring in the veteran winger. Teams like the Boston Bruins, New York Rangers, and Colorado Avalanche have been viewed as potential favorites for the future Hall of Famer, but I'd now argue that there's another team that we should keep a close eye on in the sweepstakes – the Vegas Golden Knights.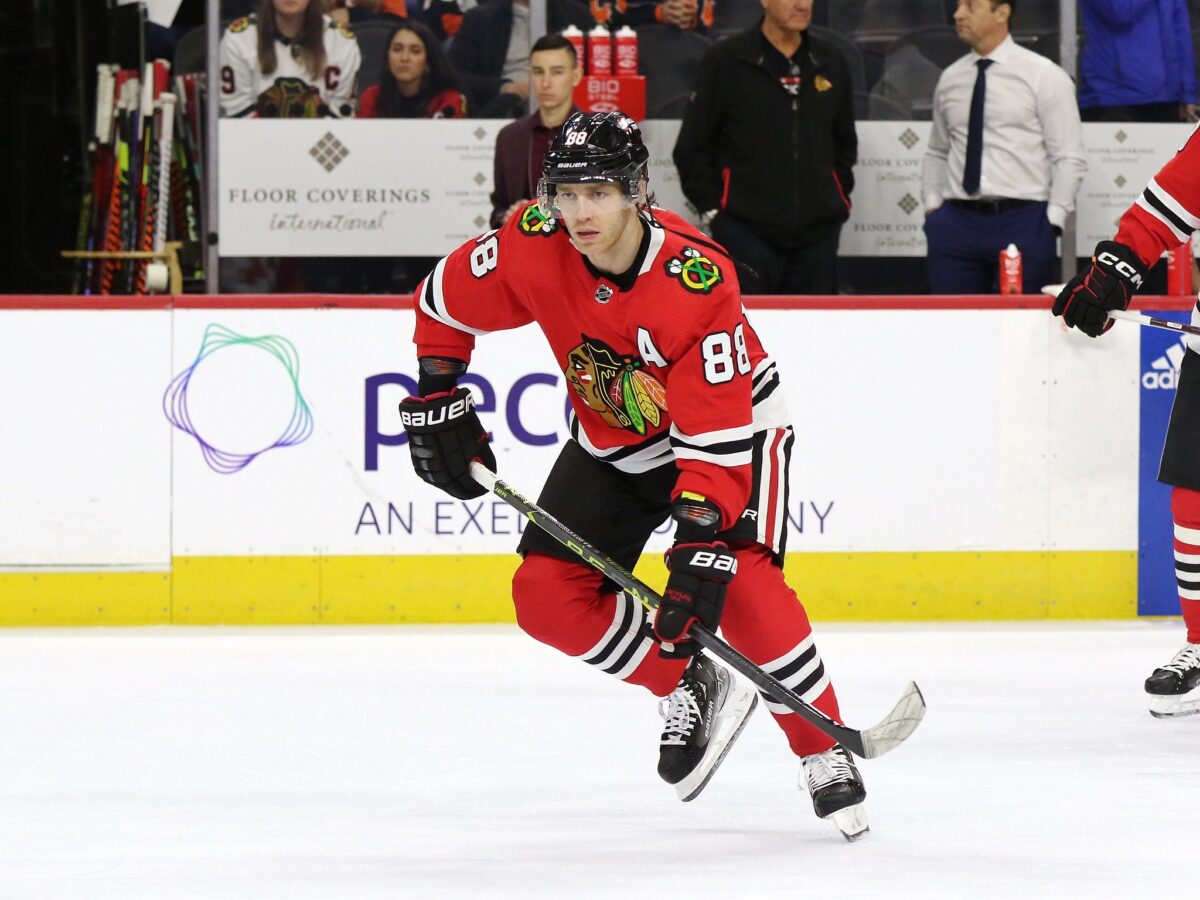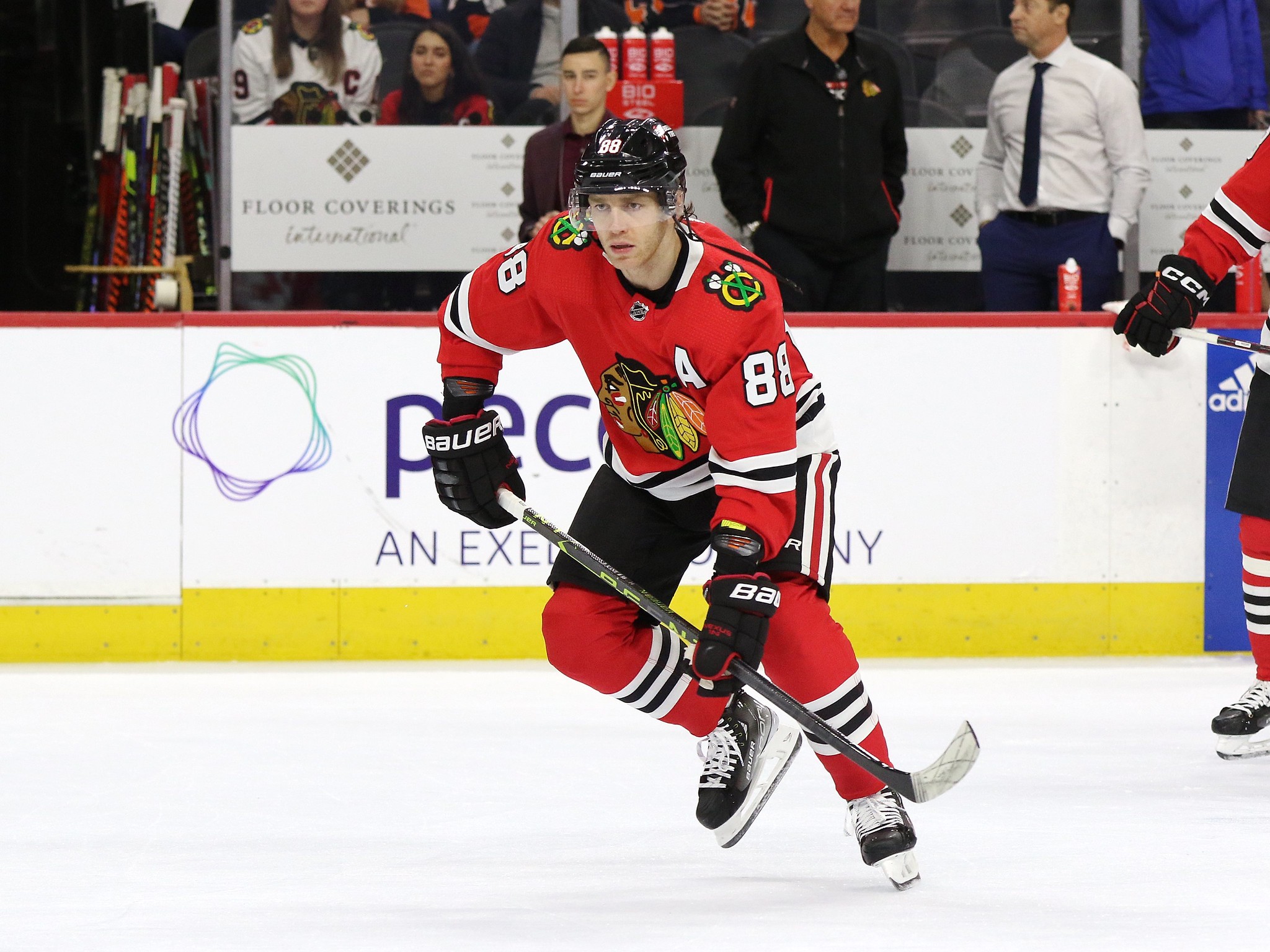 The Golden Knights have had a nice bounce-back season in 2022-23, but due to a recent unfortunate development, they may need to be active on the trade market if they hope to make a legitimate run this postseason. As a result, Kane is standing out as a major trade target for them, so let's now dive into why.
Mark Stone's Injury Creates Major Hole in Golden Knights' Top Six
Golden Knights captain Mark Stone suffered a back injury during Jan. 12's contest against the Florida Panthers, and he has not returned to the lineup since. Unfortunately, his injury has not improved on its own, and now it has been confirmed that the 30-year-old needs surgery. As a result of this, he will be out indefinitely.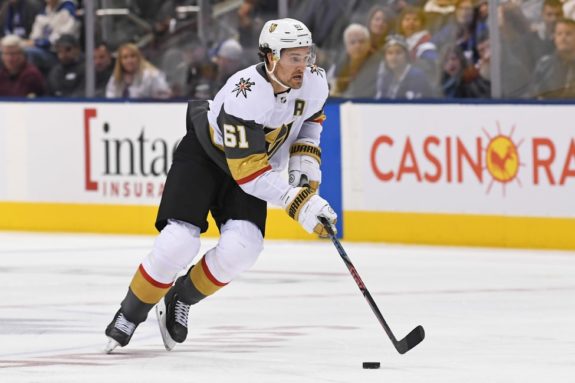 When noting Stone's importance to the Golden Knights, his long-term absence is certainly horrible news. The veteran has been having another strong season this year, as he has 17 goals to go along with 38 points in 43 games. However, besides his solid offensive production, Stone's steady defensive play and excellent leadership will also be missed immensely while he is sidelined. This, in turn, could make the Golden Knights explore the possibility of bringing in another high-impact winger at the deadline.
---
---
NHL insider Frank Seravalli recently brought up the prospect of the Golden Knights entering the Kane sweepstakes if Stone's injury would keep him out long term. Yet, now that we have confirmation that Stone will in fact be getting surgery, the prospect of Vegas going after Kane certainly seems higher. Furthermore, Stone's absence has already been felt, as the Golden Knights have won just two out of their last 10 games. Thus, with Vegas being known for making blockbuster trades, perhaps it is time for them to go after Kane.
Why Kane Would Be Perfect Fit for Golden Knights
On paper, Kane stands out as a perfect fit for the Golden Knights. The biggest reason is that he would be the best replacement for Stone in their top six, but there's even more to it. When looking at the Golden Knights' current roster, it is clear that they could use another star forward as they gear up for the postseason. Although Kane has struggled a bit for his standards this season, playing on a line with fellow star Jack Eichel and winger Reilly Smith could be the jolt he needs to get back to producing at a point-per-game pace.
Related: Blackhawks' Patrick Kane Linked to 3 New Teams by NHL Insider
---
Latest News & Highlights
---
Furthermore, at the time of this writing, the Golden Knights are 12th in the league with a 23.3% power play percentage. Although that is not bad, Vegas' power play would have the potential to improve immensely if they bring in an elite playmaker like Kane. The Golden Knights' struggles as of late show that they could use a boost in this area, so this only should make the Buffalo native more appealing to them.
Yet, perhaps the biggest reason why the Golden Knights should bring in Kane is because he is a proven winner. The future Hall of Famer's outstanding play was a significant reason why the Blackhawks went on to win three Stanley Cups during the 2010s, so he very well could be the final piece that helps Vegas win their first one in franchise history.
Potential Blockbuster Between Blackhawks & Golden Knights
With Stone being out indefinitely, there is a good chance that we will see the veteran placed on long-term injured reserve (LTIR) at some point in the near future. This, in turn, would provide the Golden Knights with an extra $9.5 million of cap space as they gear up for the deadline. In this scenario, the Golden Knights would be able to fit in Kane with ease. However, to acquire him, they would likely need to part ways with their 2023 first-round pick, 2024 second-round pick, and a notable prospect like Brendan Brisson.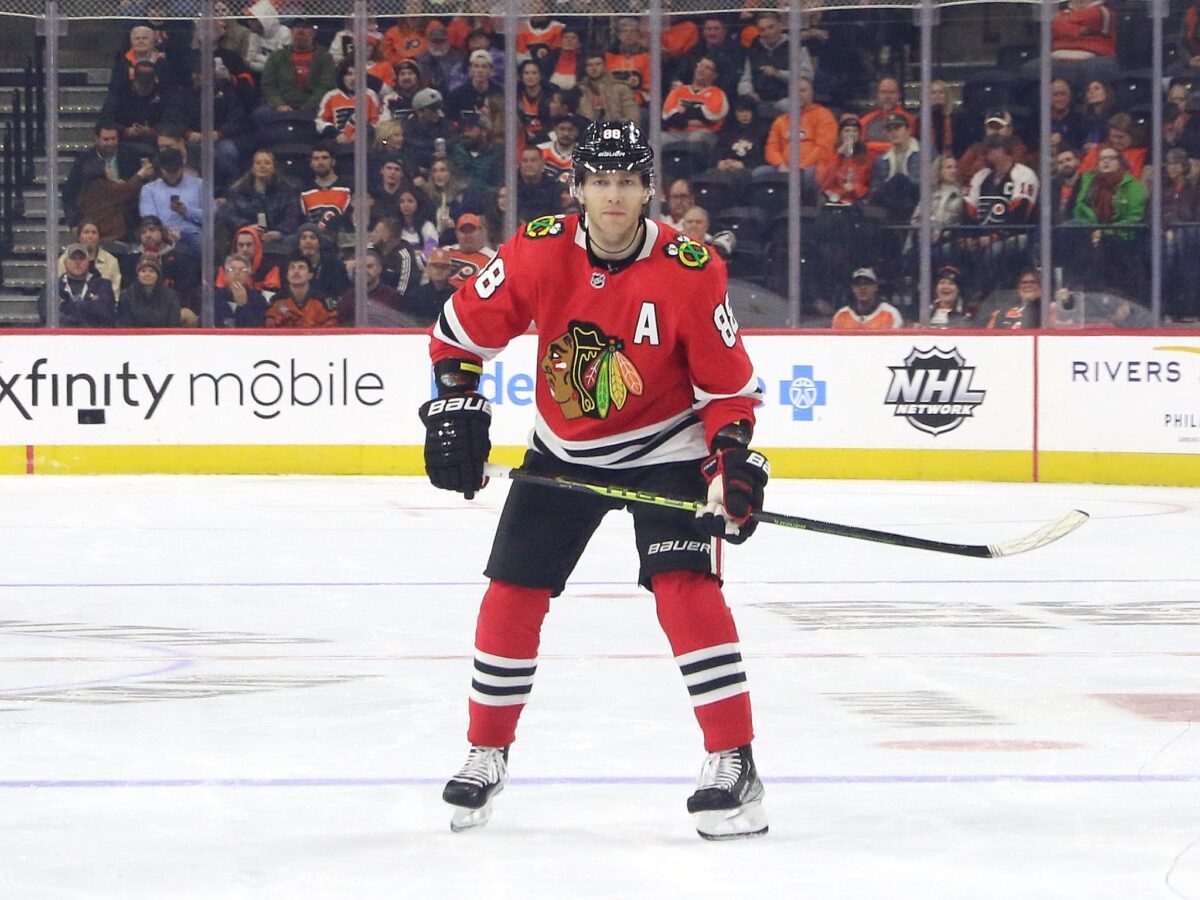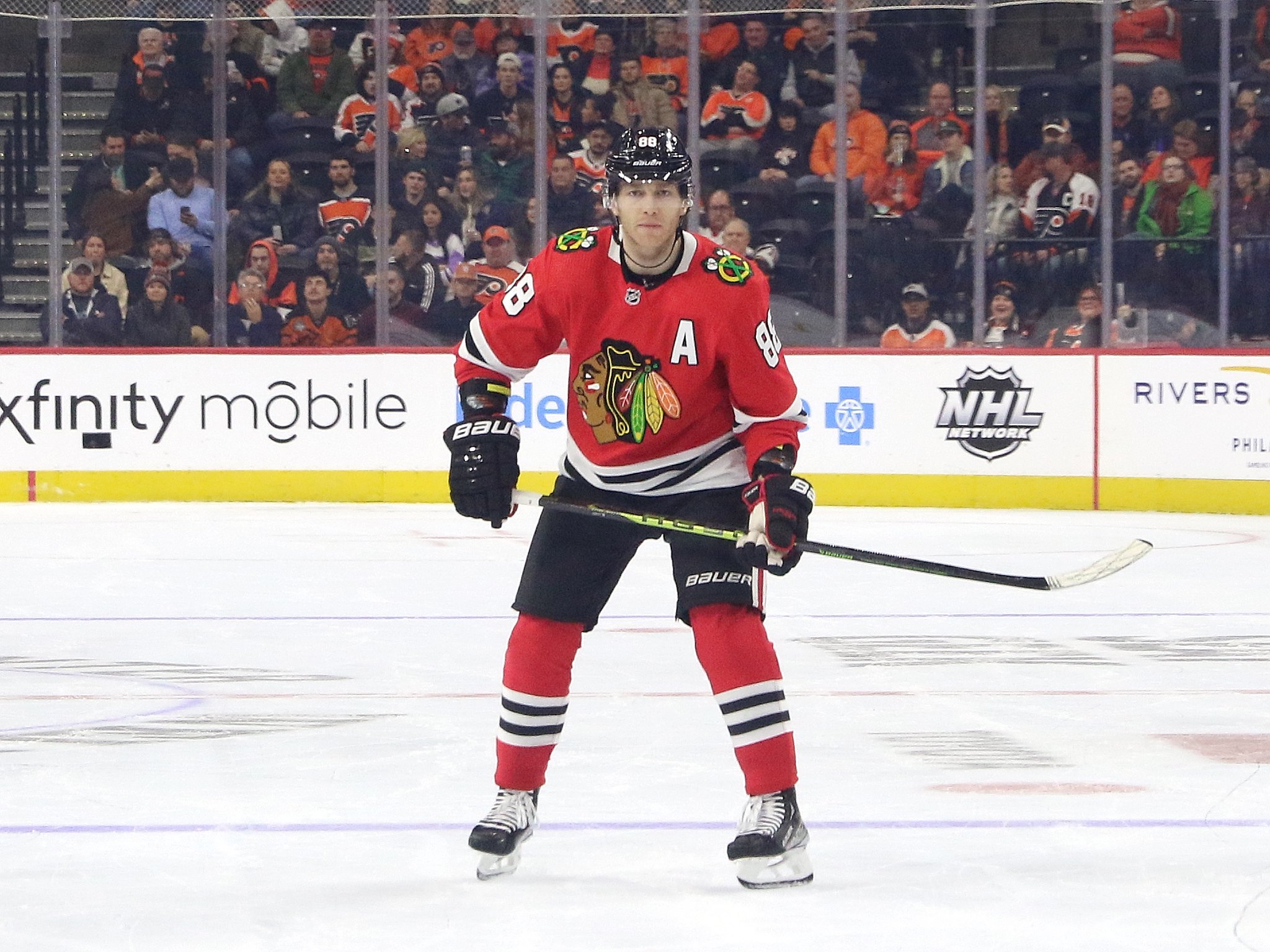 The Blackhawks have made it known that they primarily want draft picks as they continue to embark on their full-on rebuild. Yet, with Kane being a star and one of the most historic figures of their franchise, it is likely that they will want a top prospect for him, too. Brisson certainly stands out as one, as the 2020 first-round pick has the potential to become a top-six forward at the NHL level later down the road. In 35 games this season with the Henderson Silver Knights of the American Hockey League (AHL), he has seven goals and 19 points. As he continues to gain experience, his production should only increase, and he could be ready for the NHL as soon as next season.
Nevertheless, it is apparent that the Golden Knights are now looking like a true potential landing spot for Kane at the deadline. We will need to wait and see if the Blackhawks and Golden Knights end up striking a blockbuster trade centering around the veteran from here.