The 2023 NHL Trade Deadline is right around the corner, so the rumor mill is naturally starting to heat up because of it. We recently saw the Vancouver Canucks trade Bo Horvat to the New York Islanders, and now Chicago Blackhawks star Patrick Kane is the biggest rental candidate available because of it. Although he is having a down year by his standards (34 points in 45 games), Chicago's weak roster can certainly be blamed for that. As a result, a move to a contender could help spark his offensive game again, and that's why interest in his services is starting to skyrocket.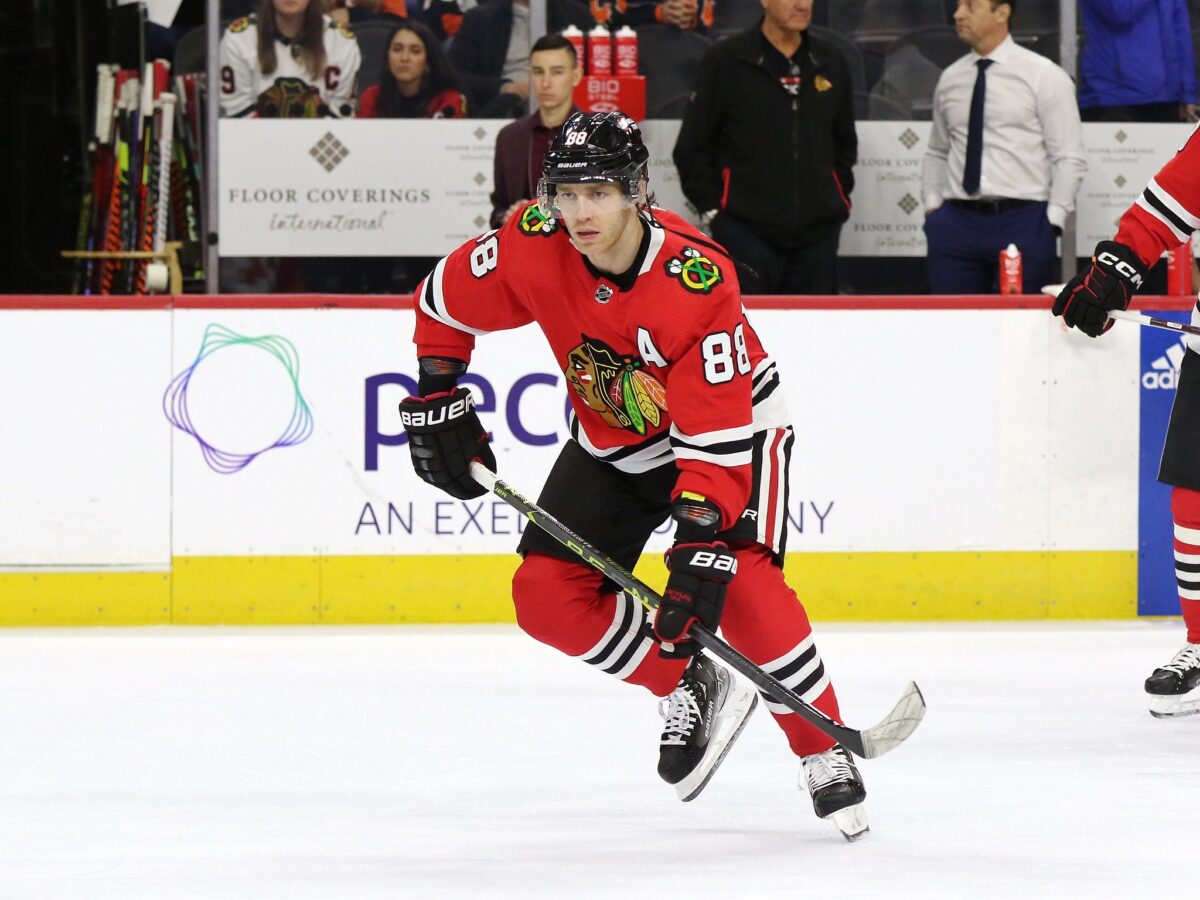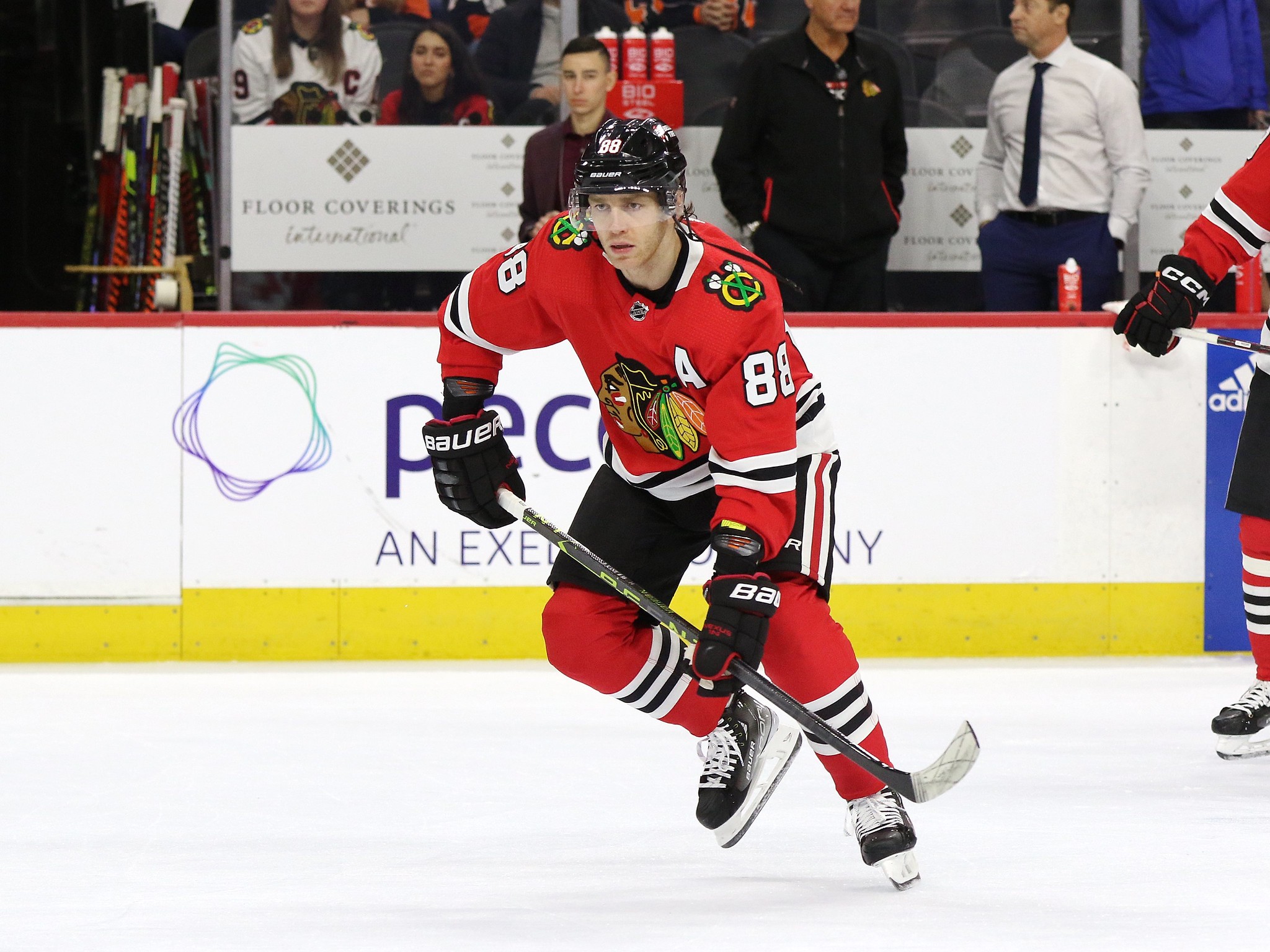 Recently, I wrote a piece that went over seven teams that are reportedly being linked to Chicago Blackhawks star Patrick Kane. Yet, NHL insider Frank Seravalli has now reported that three more clubs that were not included in my previous list could be potential landing spots for the future Hockey Hall of Famer. Let's go over them now.
Vegas Golden Knights
The Vegas Golden Knights are always a team to watch when it comes to blockbuster trades. Since they arrived in the NHL, they have become famous for them, and this is surely a trend that we could see continued with Kane. As Seravalli noted in his piece, the Golden Knights would gain $9.25 million of cap space if Mark Stone's injury forces him to miss the remainder of the regular season. If that did in fact come to fruition, the Golden Knights would desperately need to find a right winger to replace him, and Kane of course would be their top target because of it.
The Golden Knights have also been slowing down as of late, so it would be massive for them to bring in another star like Kane. When looking at a potential fit for him in their lineup, it certainly seems possible that he would work beautifully on the top line with fellow star Jack Eichel and winger Reilly Smith. This would make the Golden Knights look significantly deeper on paper and could give them the boost that helps them get ahead of their Western Conference rivals.
---
---
If the Blackhawks retain half of Kane's salary and Stone ends up being placed on long-term injured reserve (LTIR), the Golden Knights could afford the Buffalo native with ease. To help make this move go through, the Golden Knights could send their 2023 first-round pick, 2024 second-round pick, and top prospect Brendan Brissom.
Los Angeles Kings
The Los Angeles Kings currently sport a 28-18-7 record and are tied with the Seattle Kraken at the top of the Pacific Division. It is clear that the Kings are heading in the right direction and are emerging as one of the top teams in the Western Conference. However, in order to become legitimate favorites in the NHL, they should be looking to add another high-impact forward at the deadline. As a result, it certainly would make sense for them to go all-in for Kane.
Related: Blackhawks & Oilers Could Make 2023 Trade Deadline Blockbuster
---
Latest News & Highlights
---
When looking at the Kings' lineup, it is clear that they could use a notable boost in their top six. Acquiring Kane would do just that, and this is especially true if he begins producing at a point-per-game pace again. When looking at a possible fit for him in Los Angeles' lineup, I could see him being forming a very strong trio with Anze Kopitar and Adrian Kempe on the top line. With that, he would of course become a major piece of their power play.
To acquire Kane, the Kings would need to part ways with their 2023 first-round pick, 2023 second-round, and a promising young defenseman like Jordan Spence. Furthermore, to help things out financially, the Blackhawks could take on Cal Petersen's bad contract ($5 million cap hit until 2024-25) if it results in them scoring the Kings' 2024 second-round pick as well. With that, Chicago would of course need to retain half of Kane's salary.
New Jersey Devils
After years of mediocrity, the New Jersey Devils have taken a significant step in the right direction this campaign. They currently have a 32-13-4 record and are one of the top teams in the NHL because of it. Due to this, the Devils are expected to be major buyers at the trade deadline for the first time in a long time. With New Jersey looking to pass other Eastern Conference powerhouses like the Toronto Maple Leafs, Tampa Bay Lightning, Carolina Hurricanes, and Boston Bruins, it would make a lot of sense for them to bring in Kane.
When taking a look at the Devils' top six, it is transparent that they would benefit from adding another elite forward to it. Although Fabian Zetterlund is having a very solid campaign, Kane would be a significant upgrade over him on their second line. Due to Kane's outstanding playmaking ability, he could create real magic playing on a line with a fellow elite forward like Jack Hughes. Thus, on paper, this move would make the Devils look immensely deeper.
The Devils are in a position to make a splash, so they can afford to part ways with their 2023 first-round and 2023 second-round pick, and a notable prospect like Shakir Mukhamadullin to land Kane. With that, a player like Erik Haula could be added to the deal to help make it work financially. The Blackhawks would also need to retain half of Kane's salary.
Nevertheless, it is not too hard to understand why Seravalli views these three teams are potential landing spots for Kane. They all are expected to be buyers and could use another top-six forward before the deadline, so we will need to wait and see if any of them end up being the lucky club that acquires Kane from here.