For much of this season, the Boston Bruins were linked to star center Bo Horvat. It seemed very possible that Horvat would become a Bruin, and NHL insider Frank Seravalli even noted that Boston could have been the ideal landing spot for him. Yet, things have now changed on that front, as the New York Islanders came out of nowhere and acquired Horvat last night (Jan. 30). Now, Boston's primary trade target is off the board.
---
---
Although it certainly stings that the Bruins missed out on Horvat, general manager (GM) Don Sweeney now has over a month to focus his attention elsewhere on the trade market. There are still several star players that could be potentially available at the deadline, so let's look at three who could make a lot of sense for the Bruins now.
Patrick Kane
Like Horvat, Patrick Kane has been heavily linked to the Bruins this season. It ultimately makes sense, as the Bruins are aiming to bring the Stanley Cup back to Boston for the first time since 2011, and Kane of course has won three of them. Kane is having a bit of a down year for his standards this year, however, as he has nine goals and 34 points in 45 games. Those are still solid numbers, but he also produced at a point-per-game or better pace in nine out of the 10 previous seasons. Therefore, a move to a contender like Boston could help him produce more again, as he would have far better players to work with.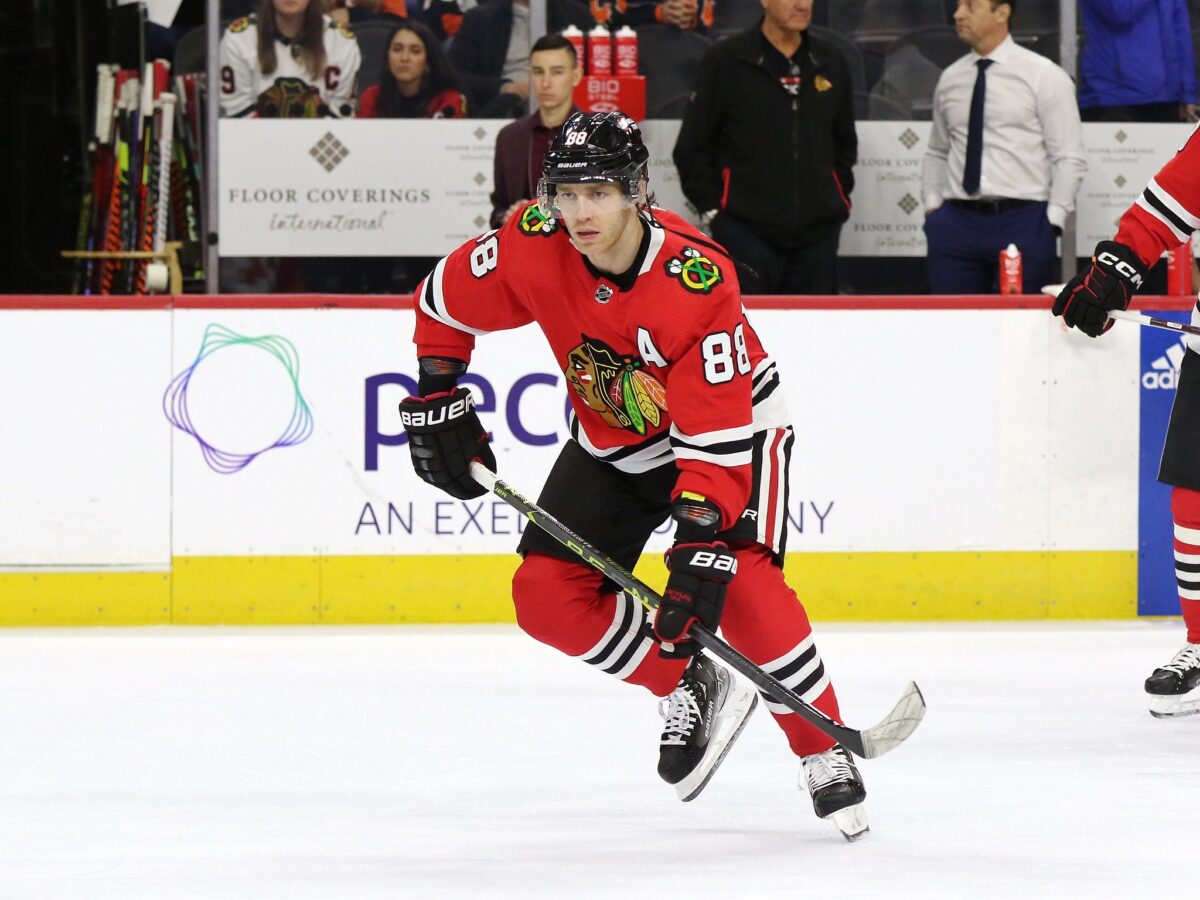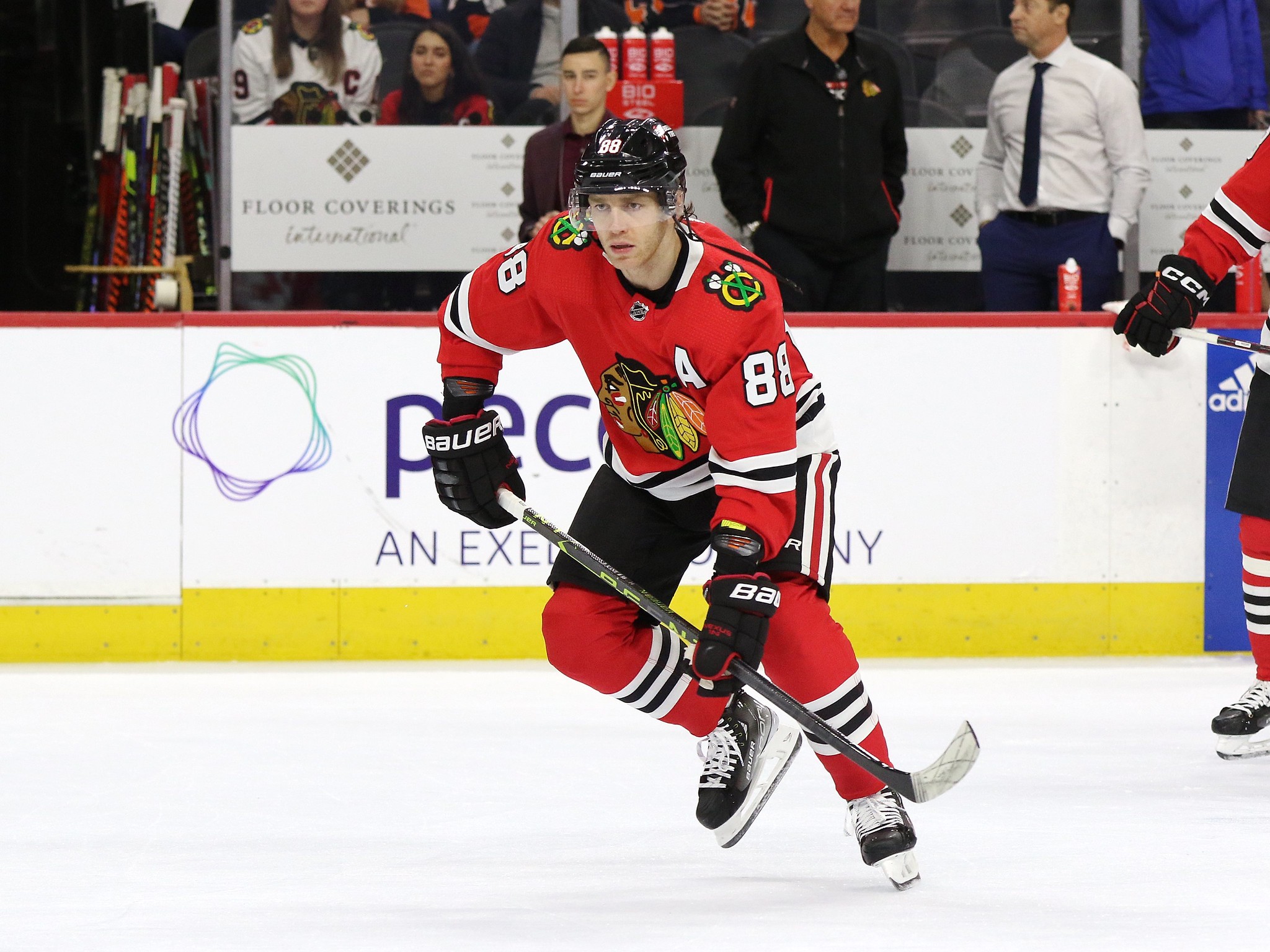 If the Bruins acquired Kane, he stands out as a perfect fit to play on the first line with Patrice Bergeron and Brad Marchand. However, even if they placed him on their second or even third line, he would make their forward depth significantly deeper as they gear up for the postseason. With that, he would provide the Bruins' power play with a major boost due to his strong playmaking ability. This is something that Boston could use right now, as their power play has gotten noticeably stale as of late.
When noting that Horvat landed the Canucks a first-round pick, top prospect Aatu Raty, and Anthony Beauvillier, we now have a better understanding as to what Kane's value could be. With the Buffalo native also being a star, it would likely cost the Bruins their 2023 first-round pick, top prospect Mason Lohrei, and Trent Frederic as the main pieces going to Chicago. With that, the Bruins would need to throw in Craig Smith with their 2023 third-round pick to help make this move work financially. Furthermore, the Blackhawks would need to retain half of Kane's salary.
Jakob Chychrun
Jakob Chychrun also stands out as an intriguing trade target for the Bruins. The 24-year-old has been one of the biggest names in the rumor mill since last season, and the Coyotes have still yet to move him. The Bruins were one of the teams that expressed interest in him last year, but they ended up dropping out of the sweepstakes after they acquired Hampus Lindholm. Yet, with the Bruins looking to win the Stanley Cup, it would make sense for them to make a push for him again. After all, he would improve the left side of their defensive group significantly.
Related: Bruins & Blues Could Produce 2023 Trade Deadline Blockbuster
---
Latest News & Highlights
---
When looking at the Bruins' defensive group, it is clear that Chychrun would be an amazing fit on their top pairing with Charlie McAvoy. Although Matt Grzelcyk has had some solid moments, there's no question that Chychrun would be a spectacular upgrade over him. This is because he provides excellent offensive production (25 points in 34 games) to go along with strong defensive play. Due to this, he would also be guaranteed time on both their power play and penalty kill if acquired.
Chychrun also carries an affordable $4.6 million cap hit until the end of the 2024-25 season so that understandably heightens his value significantly. As a result, a trade package consisting of Boston's 2023 first-round pick, 2023 third-round pick, Grzelcyk, and one of Fabian Lysell or Lohrei could help make this blockbuster go through. At the time of this writing, the Bruins have $4 million of deadline cap space, so they could afford Chychrun with ease if they move Grzelcyk and his $3,687,500 cap hit.
Timo Meier
One player who the Bruins have not been linked to very often this season is San Jose Sharks star Timo Meier. It is a little surprising, as the 26-year-old is being shopped by San Jose and is once again having a very good season. In 51 games on the year, he has 28 goals to go along with 48 points. This is impressive production when noting that he plays for a struggling team like the Sharks. Perhaps joining a powerhouse like the Bruins could allow his offensive stats to skyrocket, as he would have the chance to play with better talent.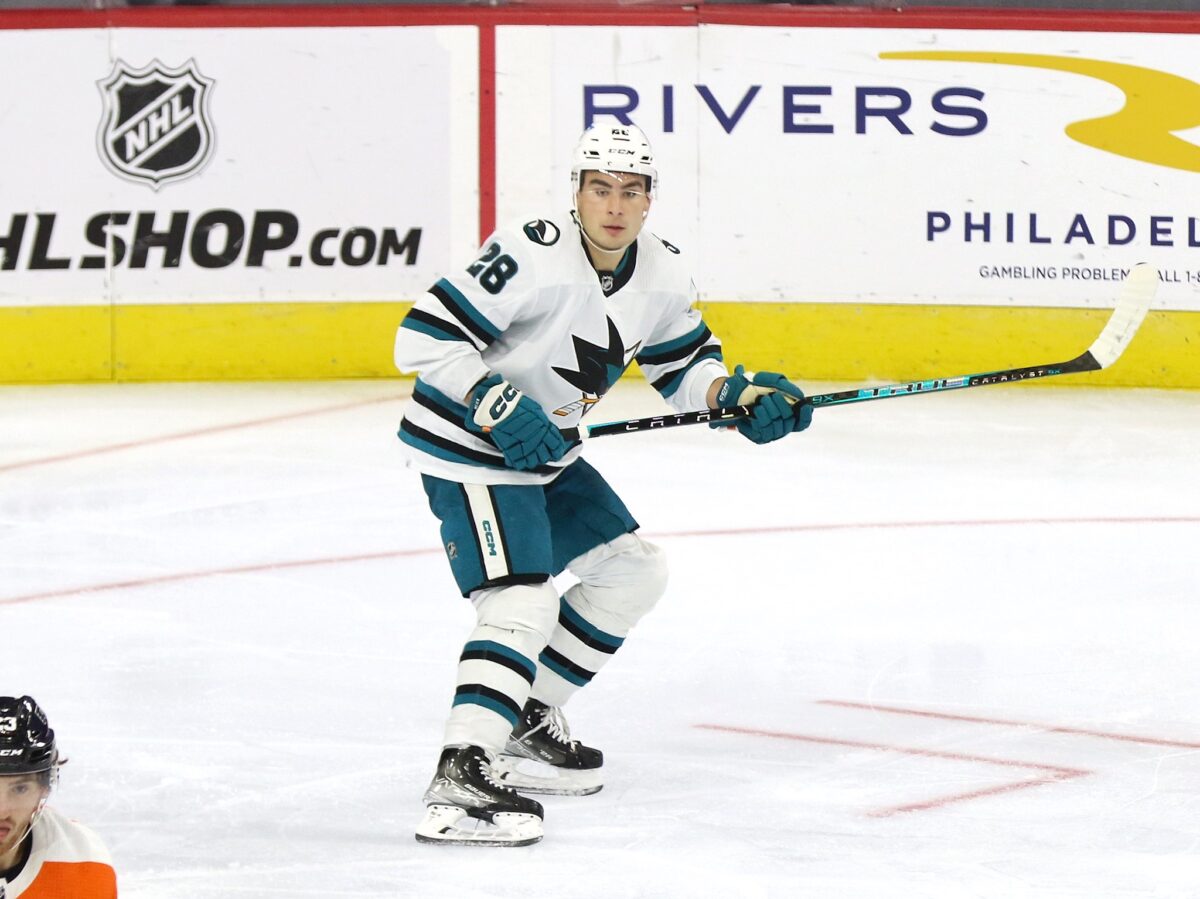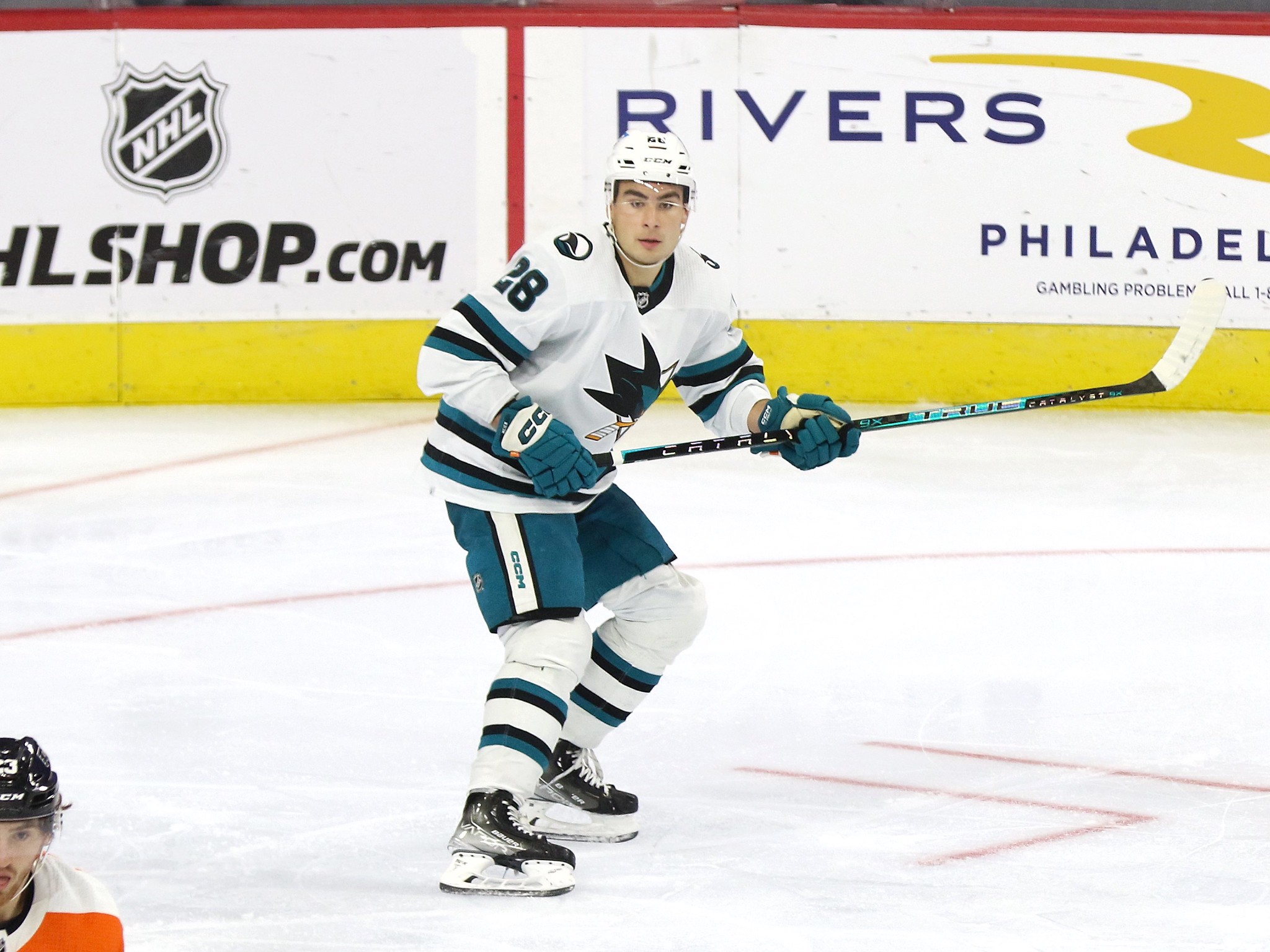 Similar to Kane, Meier would likely fit perfectly playing with Marchand and Bergeron on the top line. He would give the first line a star that comes with a bit more size and physicality. However, he also could form a truly spectacular third line consisting of him, Taylor Hall, and Charlie Coyle. Either way, he would make the Bruins' top nine significantly better as they aim to stay ahead of the Toronto Maple Leafs, Carolina Hurricanes, and Tampa Bay Lightning in the standings.
The one downside with Meier is that he is a pending restricted free agent (RFA) who comes with a $10 million qualifying offer. With the Bruins needing to extend David Pastrnak, it's highly unlikely that they would send Meier it. As a result, he could serve well as a rental candidate for the Bruins this season or they could try to convince him to stay around long-term at a lower cap hit during the offseason. In either scenario, the Bruins would probably need to send the Sharks a package of Lohrei, Frederic, and their 2023 first-round pick. With that, the Sharks could likely land Boston's 2023 third-round pick if they take on Smith and retain half of Meier's salary.
Nevertheless, it isn't the end of the world that the Bruins did not land Horvat. They have other stars like the three above that they could be great additions for them, too. Alas, we will need to wait and see if they end up bringing in one of them before the trade deadline passes from here.