Now that the Vancouver Canucks have traded Bo Horvat to the New York Islanders, the new biggest trade target available is San Jose Sharks star winger Timo Meier. The Sharks have made it known that they are open to trading the 26-year-old as they gear up for a full-on rebuild, and trade rumors surrounding him are starting to increase significantly as we get closer to the deadline. It is quite easy to understand why, too, as he has an impressive 28 goals and 48 points in 51 games this campaign. That is excellent when noting that he does not have the best offensive weapons to work with while playing for the Sharks.
---
---
The Fourth Period has reported that there are currently seven teams in the Meier sweepstakes at the time of this writing. With the 2015 first-round pick being a pending restricted free agent (RFA), there is a solid mixture of contenders and non-playoff teams making a push for him. Let's take a look at them now.
Playoff Teams Linked to Meier
At the time of this writing, there are currently four teams in the playoff hunt looking to acquire Meier. The New York Rangers, New Jersey Devils, Winnipeg Jets, and Buffalo Sabres are all aiming to bring in the star.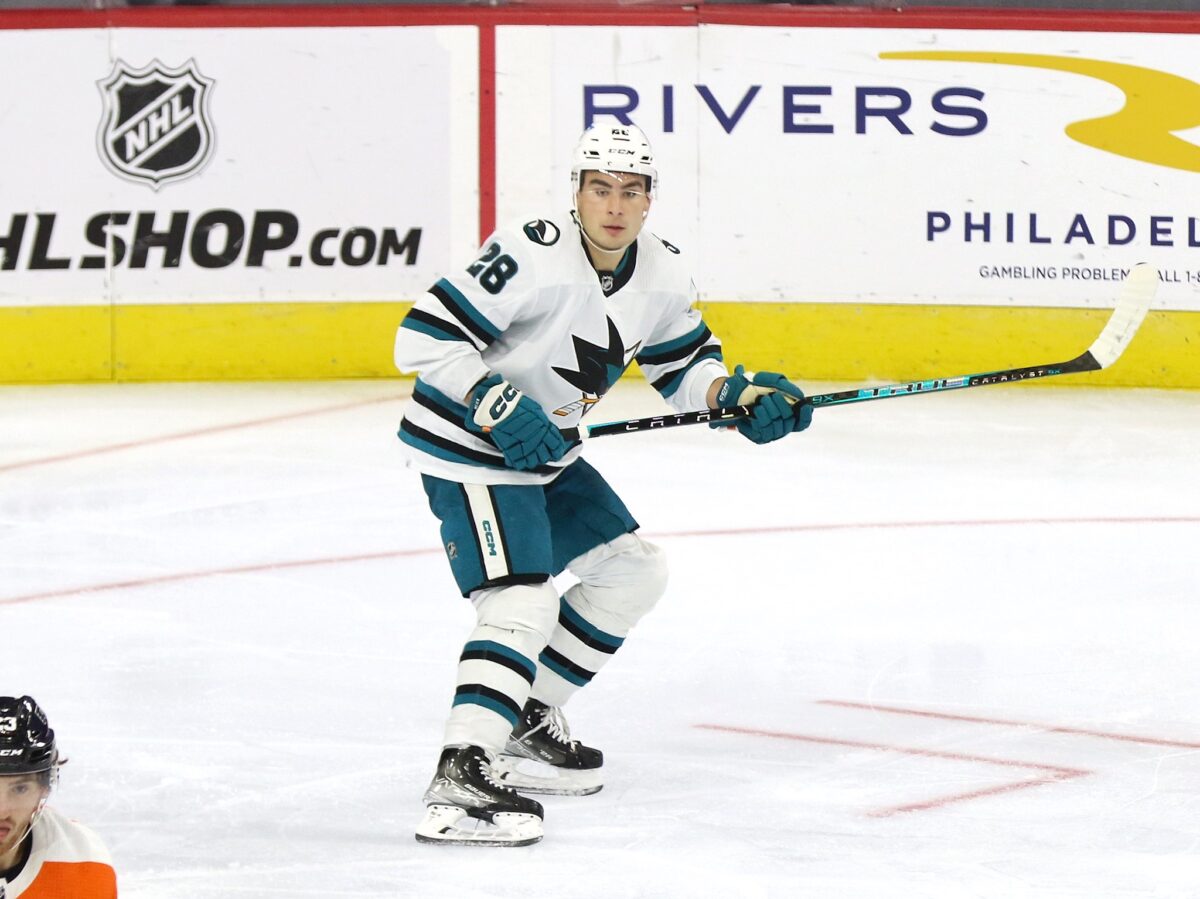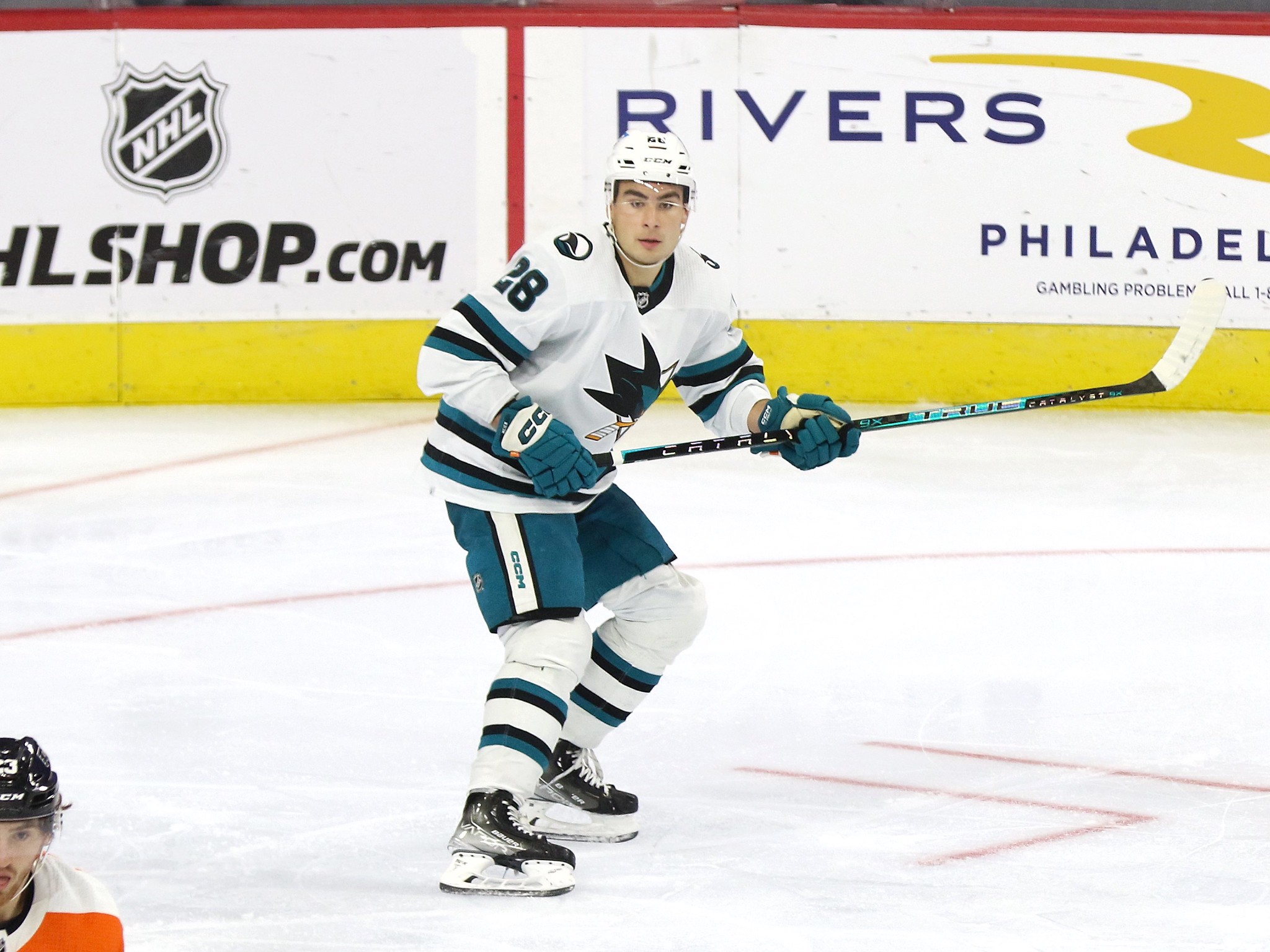 For much of this season, there has been a ton of buzz over the possibility of Chicago Blackhawks star Patrick Kane joining the Rangers. Yet, NHL insider Frank Seravalli recently reported that Meier is actually at the top of their trade targets list. Ultimately, it makes sense, as he is having a better season and has a cheaper cap hit than Kane. Furthermore, he would be an instant fit on their first line with Artemi Panarin and Mika Zibanejad.
For several years, the New Jersey Devils were in the bottom portion of the NHL standings. However, they have cemented themselves as legitimate contenders this season, as they have a 32-13-4 record and are not slowing down. With the Devils looking to build off of this momentum in the postseason, they are in a position where they should go all-in for Meier. They have the assets to get a deal done, and Meier could be the perfect winger to play with star center Jack Hughes.
After a disappointing 2022-23 season, the Winnipeg Jets have turned things around beautifully this year and are one of the top teams in the Western Conference because of it. Yet, when looking at their fairly weak depth at right wing, it would be wise for them to make a big splash and bring in Meier. He would be an excellent addition to the Jets' top line with Kyle Connor and Mark Scheifele as they gear up for their playoff run.
The Buffalo Sabres have taken a major step in the right direction this season and trail the Pittsburgh Penguins by just one point for the final wild card spot in the Eastern Conference. As a result, it feels fair to include them as a potential playoff team. However, to get ahead of their Eastern Conference rivals, they would be wise to bring in a high-impact forward like Meier. It would be a perfect way to show their fans that their long rebuild is finally over, and he would be an amazing addition to their top six. With that, they have a plethora of cap space, so they would have no trouble fitting him in.
Non-Playoff Teams Linked to Meier
As stated above, contenders are not the only teams currently making a push for Meier. The Philadelphia Flyers, Montreal Canadiens, and Detroit Red Wings all reportedly have him on their radar, too.
Related: Coyotes' Market for Chychrun Heating Up with 6 Teams Interested
---
Latest News & Highlights
---
At the time of this writing, the Flyers have a 21-21-9 record and trail the Penguins by six points for the final wild card spot. As a result, their playoff hopes are not looking particularly strong, and this is made more apparent when noting that the Sabres, New York Islanders, and Florida Panthers are all ahead of them in the standings. As a result, acquiring Meier would be a move to help their future rather than for this season. Flyers general manager (GM) has been active in the trade market over the last few years even with the team's struggles, so don't be surprised to see Philadelphia go all-in for Meier.
The Montreal Canadiens have a 20-27-4 record and are at the bottom of the Atlantic Division. There's no question that their playoff hopes are essentially nonexistent, but their interest in Meier shows that they are aiming to become more competitive as soon as next season. Bringing in a star like Meier would be excellent, as he could work beautifully playing with young players like Nick Suzuki and Cole Caufield (once he returns next season).
After a summer of spending, the Red Wings have improved this season, but they still trail the Penguins by seven points for the final wild card spot. As a result, bringing in Meier would only make sense for them if they can ink him to a long-term extension. On paper, however, there seems to be a fantastic fit here, as Meier could work marvelously on their top line with Dylan Larkin and Lucas Raymond.
Who Else Could Join the Meier Sweepstakes?
As we get closer to the deadline, it is fair to assume that more teams will express interest in Meier. Some other teams that I could see enter the sweepstakes include the Boston Bruins, Dallas Stars, Carolina Hurricanes, Vegas Golden Knights, and Calgary Flames. All five of these contenders could use a boost in their top six, and Meier would of course provide them with a big one if acquired.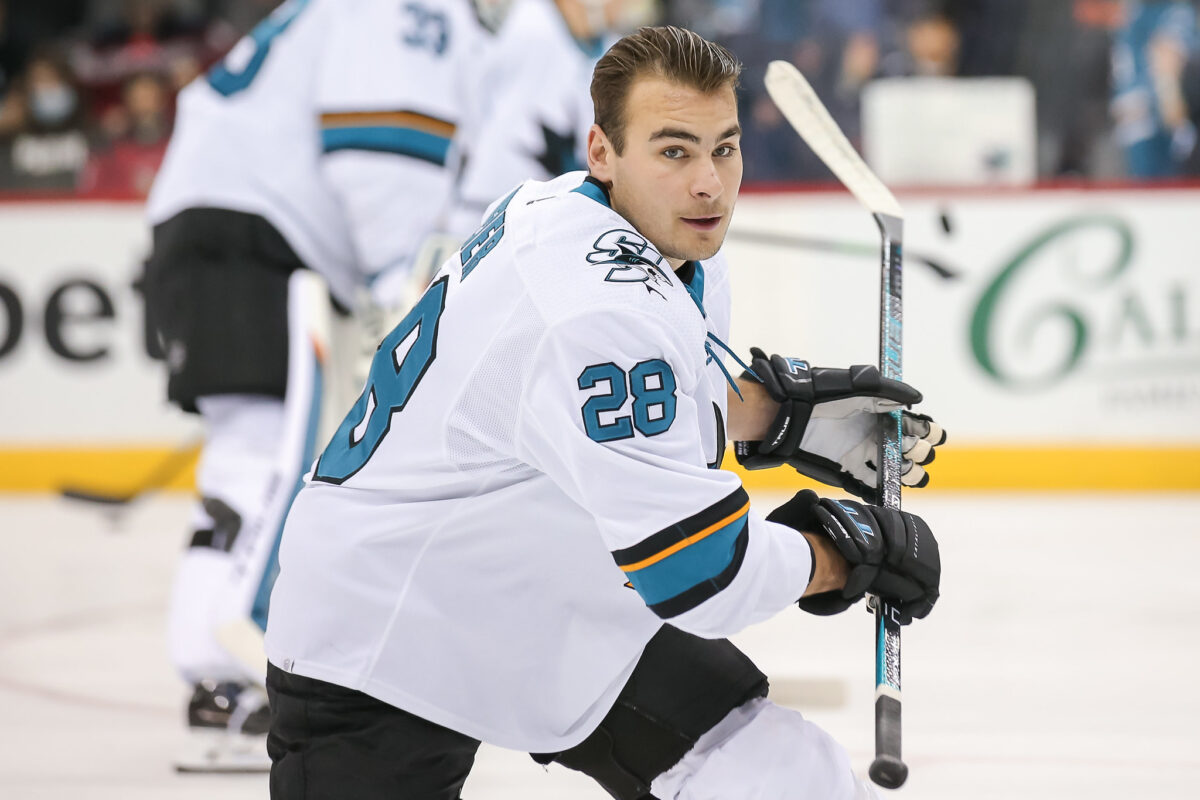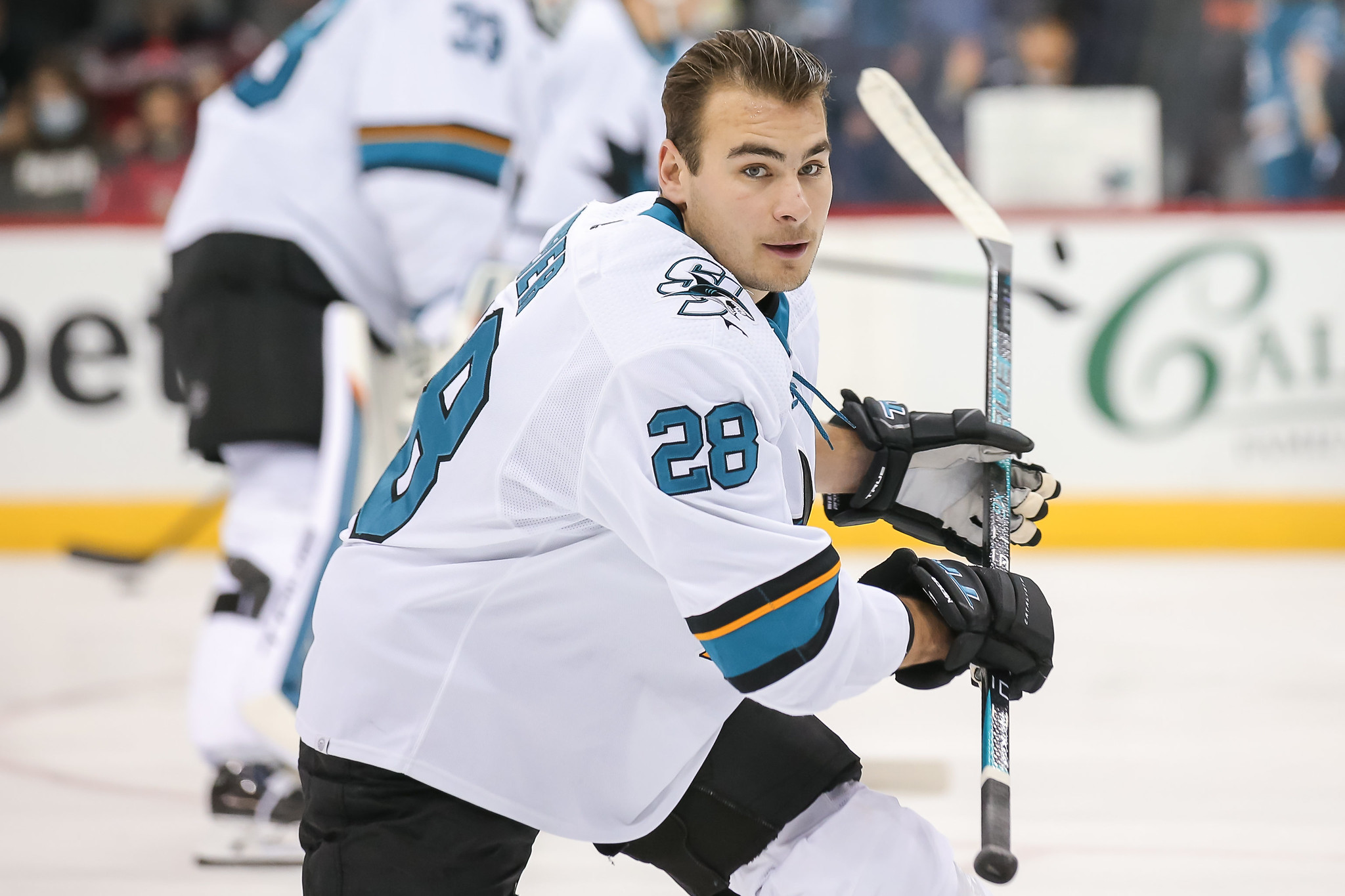 Nevertheless, with Meier garnering an abundance of interest in the trade market and the Sharks ready to embark on a full-on rebuild, it seems that a move is inevitable. We will need to wait and see if any of the teams currently linked to him end up landing the star winger from here.