On Thursday evening (Feb. 23), the Boston Bruins and Washington Capitals completed a blockbuster trade, as the Capitals sent Dmitry Orlov and Garnet Hathaway to the Bruins. The Minnesota Wild also helped this move go through by being a third-party broker. Here are the complete details of the move:
🚨TRADE ALERT🚨
We have Acquired Dmitry Orlov and Garnet Hathaway from the Capitals.
⬇️Full Details below⬇️ pic.twitter.com/eFsjxXcc1T

— Boston Bruins (@Bruins_BOS) February 24, 2023
With the Bruins sporting the best record in the NHL, they have Stanley Cup or bust expectations. Due to this, they were linked to notable players, and now they have landed their big fish with Orlov. They have added an effective bottom-six forward in Hathaway. Here are the grades for all three teams involved.
Bruins Add High-Impact Defenseman & Toughness
The Bruins made it known that they wanted to add another left-shot defenseman to their roster by the 2023 NHL Trade Deadline. Two notable names that they were linked to were Arizona Coyotes star blueliner Jakob Chychrun and Columbus Blue Jackets defenseman Vladislav Gavrikov. Orlov, on the other hand, had not been linked to the Bruins, so this move was a pleasant surprise.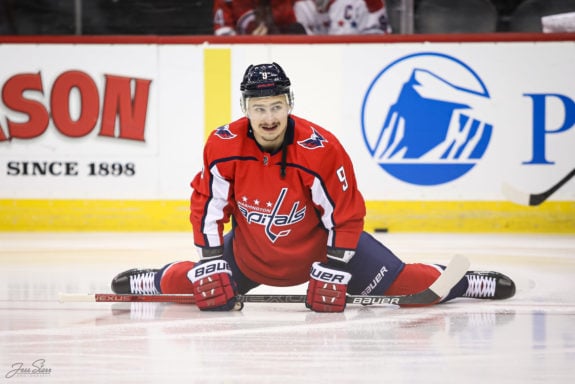 Orlov is a top-four defenseman who plays a heavy game, contributes offensively, and is very reliable defensively. The 31-year-old can also play both sides, so the Bruins have several options for him in their lineup. I see him as a big upgrade over Matt Grzelcyk on the top pairing with Charlie McAvoy, but he also is a good option for the Bruins' second pairing with Hampus Lindholm. In either scenario, Boston's top-four defensive group is significantly better with Orlov. In 43 games this season, Orlov has three goals, 16 assists, 88 hits, and a plus-2 rating.
---
---
Hathaway may not be a star, but he still is a very good addition to the Bruins. The 31-year-old winger will provide Boston with some much-needed toughness and grit for the postseason. This is made clear when noting that Hathaway has an impressive 198 hits to go along with 52 penalty minutes in 59 games played this season. With that, he contributes a bit offensively, as he has nine goals and 16 points. The Bruins were searching for an upgrade at fourth-line right wing, and they now have a solid one in Hathaway.
Related: THW's 2023 Trade Grade Series
The Bruins did not have to give up a top prospect like Fabian Lysell and Mason Lohrei to complete this trade, so it is a real win for Boston.
Bruins Grade: A
Capitals Commit to Being Sellers
This trade is a prime indicator that the Capitals are sellers for the 2023 NHL Trade Deadline. It happened rather quickly, as Orlov and Hathaway were both scratched for trade-related reasons before Thursday's game against the Anaheim Ducks. Just a few hours after the announcement of their scratches, the trade between Washington and Boston came to fruition. When looking at the return for the Capitals, it is solid.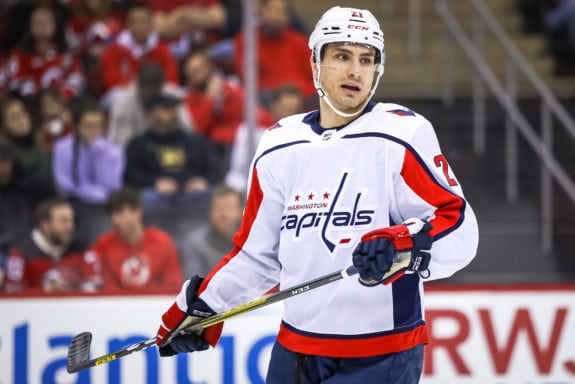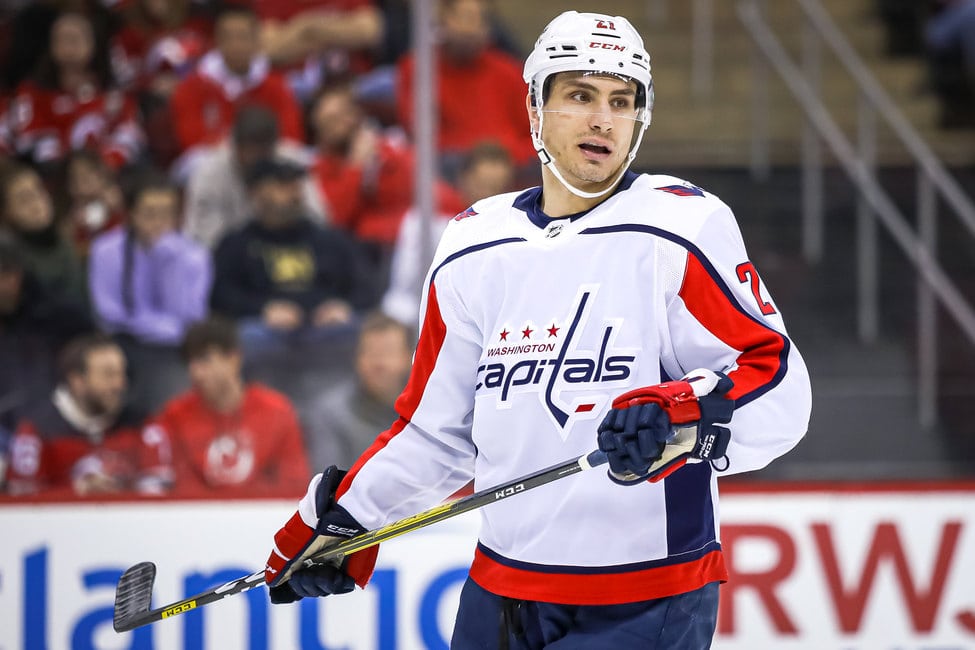 The most notable part of this return is the Bruins' 2023 first-round pick. With Orlov being a high-impact defenseman, the Capitals needed a first-round pick from Boston as a starting point. With this year's draft class being special, they have the potential to select a quality player with it. The 2025 second-round pick is also intriguing. With the Bruins' roster getting older, this could end up being a strong pick for the Capitals if Boston falls off by then. As for the 2024 third-round pick, it simply adds a bit more value to the return, but it isn't much to cheer about.
Related: Bruins & Predators Emerging as Potential Trading Partners
---
Latest News & Highlights
---
The Capitals bringing in Craig Smith also likely allowed them to land an extra draft pick. Smith's $3.1 million cap hit was essential for the Bruins to move, and the Capitals took advantage of that. However, at the same time, I do wonder if Smith will make an impact for Washington down the stretch. Although the 33-year-old has only four goals and six assists in 42 games played this season, he also posted a 36-point campaign in 74 games the year before.
Overall, the Capitals landed three draft picks and a forward with a bad contract for Orlov and Hathaway. It is not the worst return, but failing to acquire one of Boston's top prospects slightly lowers their grade.
Capitals Grade: B+
Wild Continue to Buy Draft Picks
The Bruins have very limited cap space, so they needed help to make this trade happen. As a result, the Capitals retained half of Orlov's salary and dropped his cap hit to $2.55 million. That was still too much for the Bruins to bring in with Hathaway, so the Wild retained another 25% of Orlov's salary – dropping it $1.275 million. For this, the Bruins sent Minnesota their 2023 fifth-round pick. Minnesota also traded the rights to Andrei Svetlakov to Boston.
This is the second time where the Wild have worked as the middleman in a major trade this season. They retained 25% of Ryan O'Reilly's salary in the Toronto Maple Leafs and St. Louis Blues trade and acquired a 2025 fourth-round pick from Toronto for it.
Alas, this latest move does not impact the Wild too significantly, but it is never a bad thing to add another draft pick. We should not be surprised if the Wild continue to do this moving forward.
Wild Grade: B