We've already had two significant trades ahead of the March 3 NHL Trade Deadline. Late last night, the Toronto Maple Leafs and St. Louis Blues teamed up for a blockbuster, as the Blues sent Ryan O'Reilly and Noel Acciari to the Maple Leafs for quite the haul. Here are the full details: 
With first-round exit after first-round exit, it's not a surprise Maple Leafs general manager Kyle Dubas went out and made a splash. O'Reilly's counting totals (12 goals and 19 points in 40 games) aren't much to write home about, but his underlying numbers suggest the drop in production isn't just age-related decline. They also get a decent bottom-six forward in Acciari. Here are the grades for each side. 
Maple Leafs Strengthen Forward Depth
Let's start with the Maple Leafs' side of things, as it always seemed like they were going to go for a home run swing ahead of the deadline. As mentioned, O'Reilly's counting totals have slipped. But when you peek under the hood, there's still a player with something to offer, especially since he'll likely be a third-line center in Toronto. 
Despite not scoring as he has in previous seasons, O'Reilly is still averaging 3.68 high-danger chances per 60 minutes, ranked fourth among Blues forwards. Even when it comes to standard scoring chances, he was averaging 7.35 per 60 minutes, placing him between Pavel Buchnevich and Ivan Barbashev among Blues forwards. 
Related: THW's 2023 Trade Grade Series
O'Reilly's lack of production isn't for lack of him creating his own chances. Rather, it's because his teammates aren't finishing the opportunities he creates for them. The Blues have a 7.97 on-ice shooting percentage with him on the ice at five-on-five. That's down from the 9.6 on-ice SH% he had a season ago and is his lowest on-ice SH% since 2017-18 when he was with the Buffalo Sabres and it was an even six percent. That should change with the Maple Leafs, as he will have quality teammates around him.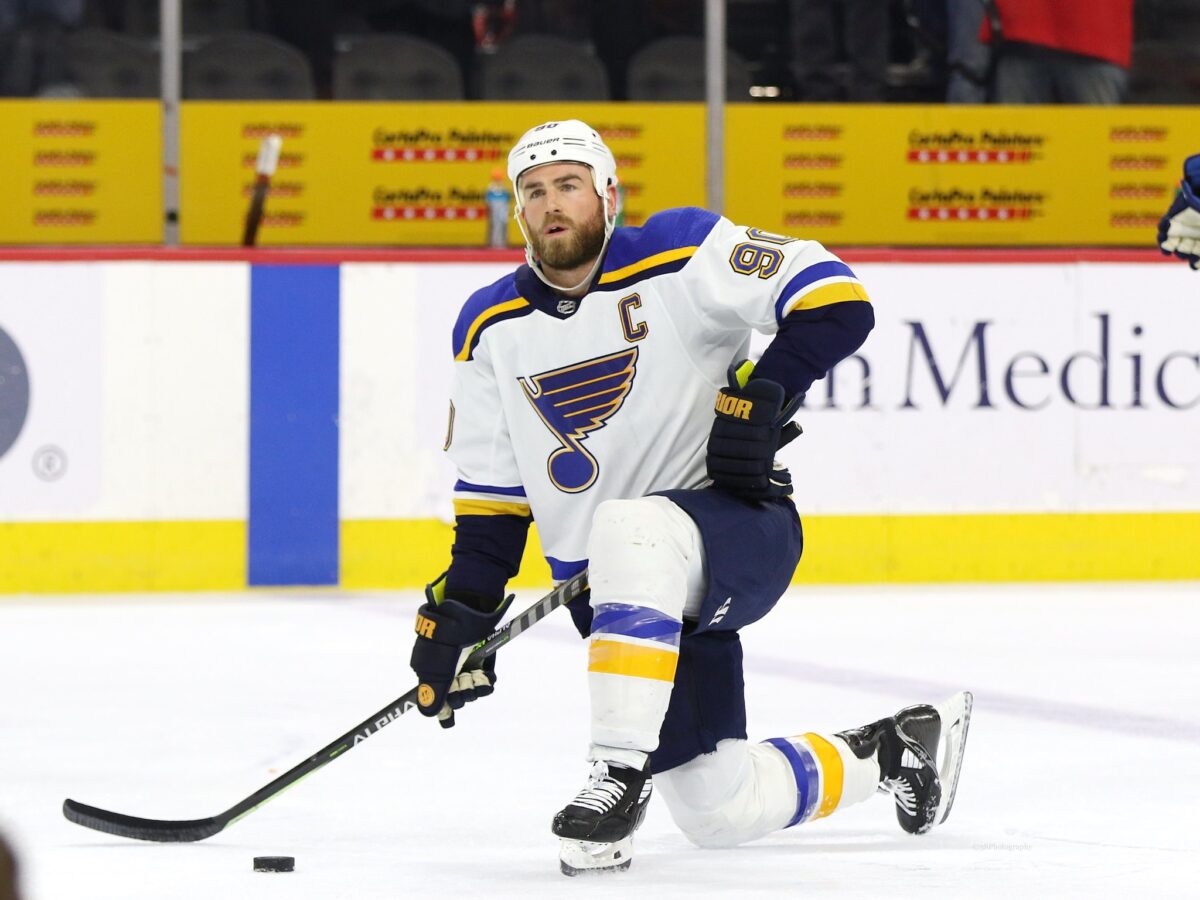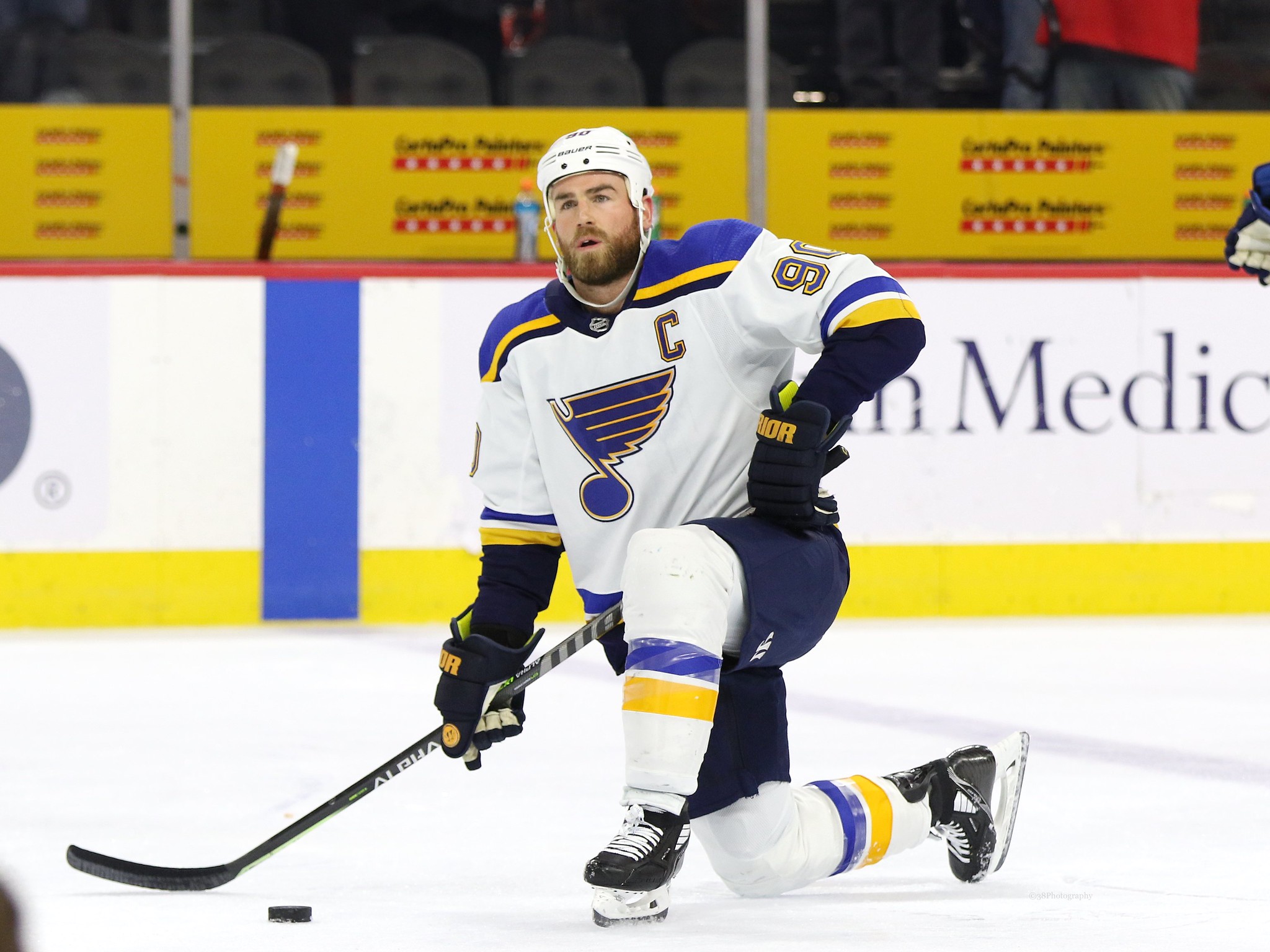 O'Reilly has always had a reputation as one of the best two-way centers in the NHL. He's not what he used to be defensively, but he still grades out as an average defensive forward. At least in 2022-23, most of his value has come offensively, even though his teammates weren't finishing the chances he was creating in St. Louis. 
Given the Maple Leafs' long drought without winning a playoff series, O'Reilly is a solid pickup for them. He won a Stanley Cup with the Blues in 2019 and will bring veteran leadership, having been the Blues' captain for years. And based on some of his numbers, there's potential for his offense to pick up a bit in Toronto. 
Related: Maple Leafs Acquire Acciari From the Blues
---
Latest News & Highlights
---
Acciari's inclusion in this deal shouldn't go unnoticed, either. He's obviously not the caliber player O'Reilly is, but he's been an effective bottom-six forward this season. As of the trade, he's on pace for 15 goals and 27 points. He's winning 53.5 percent of his faceoffs, and he's been solid two ways at even strength. Depth is crucial for deep playoff runs, and the Maple Leafs get that by picking up Acciari in addition to O'Reilly.  
Maple Leafs Grade: B+
Blues Continue to Sell
The Blues made one big trade a little over a week ago by sending Vladimir Tarasenko and Niko Mikkola to the New York Rangers. That deal netted the Blues an additional 2023 first-round pick, and by trading O'Reilly, they'll add a third to their cupboard in a stacked first round of the 2023 draft. The Blues now have the capital to either improve their prospect pool or use the additional firsts to add NHL talent to their roster for a quick retool. 
Unlike the Tarasenko trade, the Blues did get an intriguing prospect in Mikhail Abramov. A fourth-round pick in the 2019 draft, he's spent the last two years with the Toronto Marlies in the American Hockey League, totaling 44 points across 100 games. He's still 21 years old and could pan out as a third-line or bottom-six forward if he reaches his potential.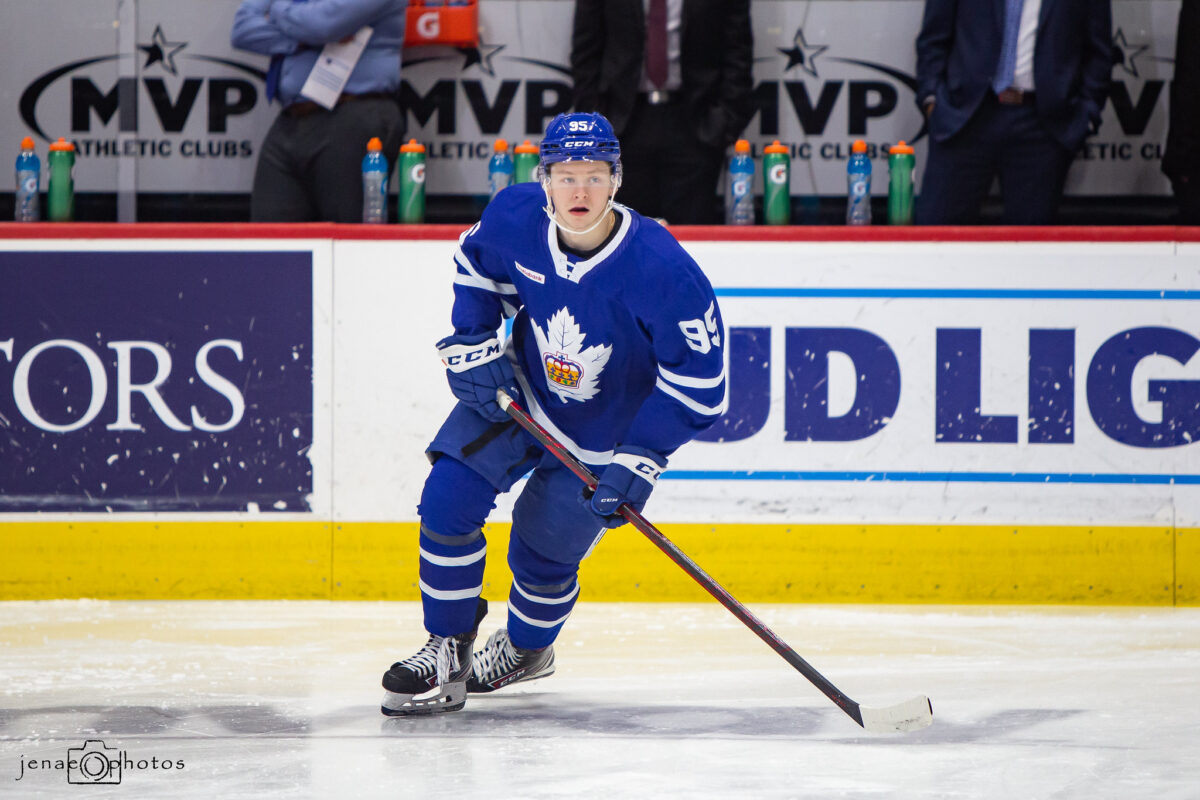 Adam Gaudette has bounced around between the NHL and AHL throughout his career, but he's spent all of the 2022-23 campaign with the Marlies, where he has 20 goals and 34 points in 40 games. Given the Blues are selling, it wouldn't be a surprise if they gave the 26-year-old Gaudette a look in the NHL for the remainder of the season. 
In addition to the prospects and the firsts, the Blues also net a 2023 third-round pick that originally belonged to the Ottawa Senators, as well as Maple Leafs' 2024 second-round selection. Blues general manager Doug Armstrong realizes his team needed a reset. It comes down to what he'll do with the futures moving forward, but he's done a good job netting the organization some much-needed assets. 
Blues grade: B+ 
Minnesota Wild Buy a Draft Pick
The Maple Leafs are tight on the salary cap. That's not a secret. Hence, the Blues retaining 50 percent of O'Reilly's cap hit to make a deal work. That brought down his cap hit to a manageable $3.75 million, with the Minnesota Wild retaining 50 percent of that $3.75 million to cut it to $1.875 million. 
The Wild sent prospect Josh Pillar to the Maple Leafs as part of the deal, but he is a long-term project they could afford to part with, considering they have one of the best prospect pools in the NHL. For acting as the middleman, the Wild received a 2025 fourth-round pick from the Maple Leafs. Given so many contenders are tight on cap space, don't be surprised if teams with cap space act as middlemen to obtain draft picks, even if it's in the mid-rounds. 
Wild Grade: B
* * *
Advanced stats from Natural Stat Trick