The clock is ticking on a potential Vladislav Gavrikov trade. He is set to miss his third straight game as a healthy scratch for trade-related reasons when the Blue Jackets face the Dallas Stars on Saturday night.
While a Gavrikov trade doesn't appear to be imminent as of this writing, there are no shortage of teams who have expressed varying levels of interest in the defenseman. Being healthy scratched now seems to indicate that talks are serious enough in which something could happen soon.
After the massive Ryan O'Reilly trade to the Toronto Maple Leafs, they appear to be out on Gavrikov. The Edmonton Oilers have kicked tires on him for a while. But would they be willing to part with a first rounder and more for a rental? Gavrikov seems primed to test free agency after this season.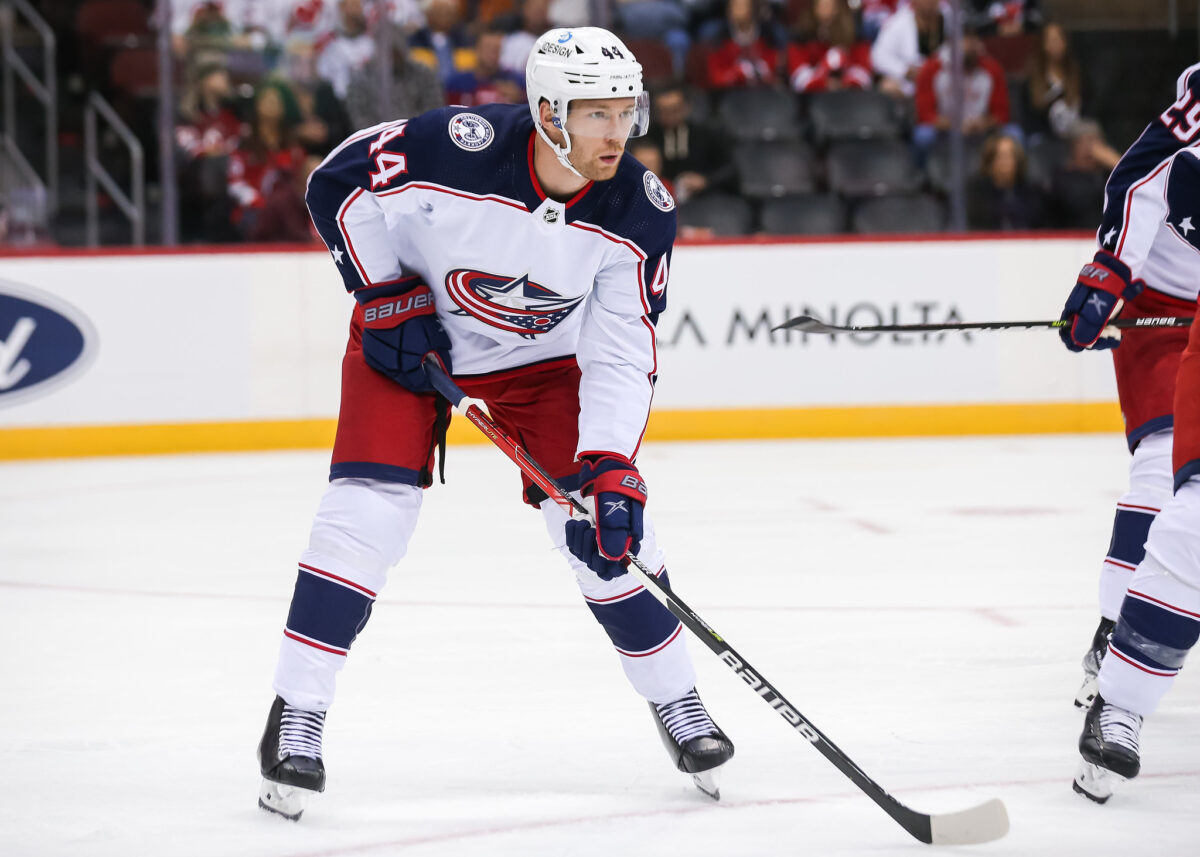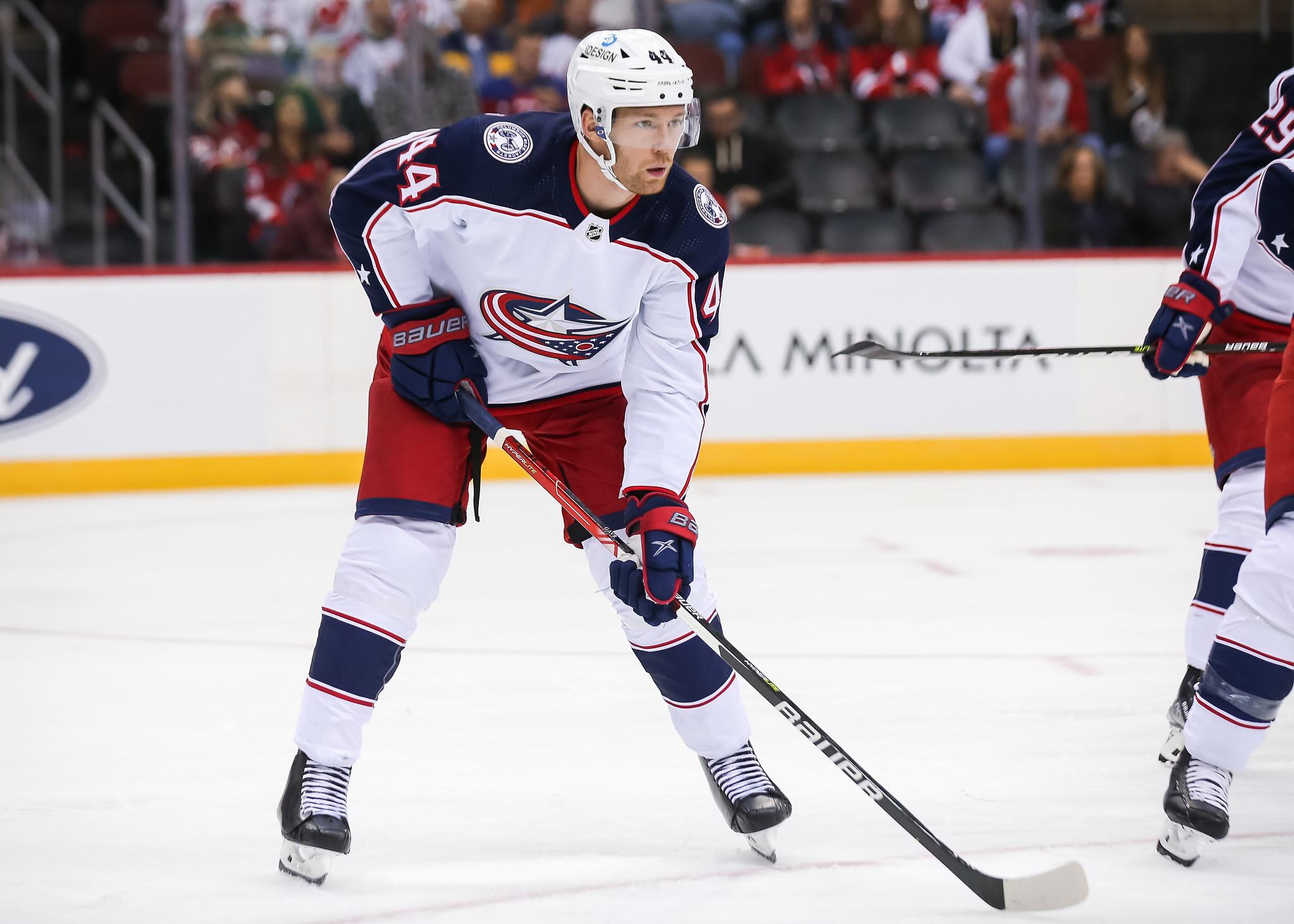 The Los Angeles Kings have been in the market for a left-handed defenseman for some time. With the Jakob Chychrun rumors in full force, signs seem to be pointing to them being more interested in acquiring the Arizona Coyotes' defenseman. He has term left which would make him more appealing.
There is one contending team though that has both the need and the motive to acquire Gavrikov. The Boston Bruins have risen to the top recently in trade speculation. When you look at the overall situation, it makes perfect sense as to why. But then there will be an important question for Don Sweeney and his team to answer.
Bruins Looking for Depth
The Bruins have been the NHL's best team virtually all season. They have very few flaws. When it comes to their deadline approach, they would target players that would put them over the top.
The Bruins left side of their defense has been anchored all season by Matt Grzelcyk, Hampus Lindholm and Derek Forbort. Gavrikov would add an extra element of physicality if acquired.
Contenders covet bigger, physical defensemen. Gavrikov checks that box as he's 6-foot-3 and 221 pounds. The potential of making the Bruins tougher to play against looms large in any potential decision.
Gavrikov will lay hits when called upon, but that isn't the strongest area of his game despite his size. His willingness to play the dirty minutes in the trenches while blocking shots will elevate a contender. He also has an underrated offensive game. He has two overtime game winners this season. He finished last season with 28 assists in 80 games on a more stable Blue Jackets' team.
There Is Familiarity
The Bruins will have some knowledge of what Gavrikov brings. They played against him back in the 2019 playoffs. That six-game series marked Gavrikov's NHL debut with the Blue Jackets.
---
Latest News & Highlight
---
In addition, one of Gavrikov's teammates on that team was Nick Foligno. If anyone would have insight into what kind of player and person he is, it's Foligno.
When deciding which player to target, that familiarity could be a deciding factor. Certainly other players could be targeted by the Bruins such as Luke Schenn or Jake McCabe.
Is Gavrikov Worth the Price?
This will be the ultimate question for the Bruins to answer when it comes to Gavrikov. The reported price is three draft picks including a first rounder. Is this high price worth it for the Bruins?
The answer will ultimately come down to what area of the team the Bruins need to address the most. If they value the physical element the most in which their blue line would get stronger, Gavrikov absolutely is a consideration.
You Might Also Like
But then so would Schenn. He is the NHL leader in hits and would add a much-needed presence on the Bruins' blue line. He also wouldn't have as high a cost as Gavrikov.
Where Gavrikov separates himself from Schenn is in the overall game. He is more of a two-way defender and can play in the top-four should the need arise. The cheap cap hit (less than $1 million for the rest of this season) also plays a role in the high asking price. Almost anyone can fit that contract in.
Bruins Will Be All-In
The Bruins want to do their current roster right when it comes to pursuing a Stanley Cup this season. They are all-in. Anything they can do to fill as many needs as possible will be considered. They have major questions to address after this season. Among them are Patrice Bergeron's future and how much they will pay David Pastrnak on his next contract.
This is why Gavrikov makes perfect sense for the Bruins. Adding a top-four defenseman at a cheap cap hit will have appeal. He would bring muscle and a no nonsense approach to the team. He would add to an already strong culture in the locker room.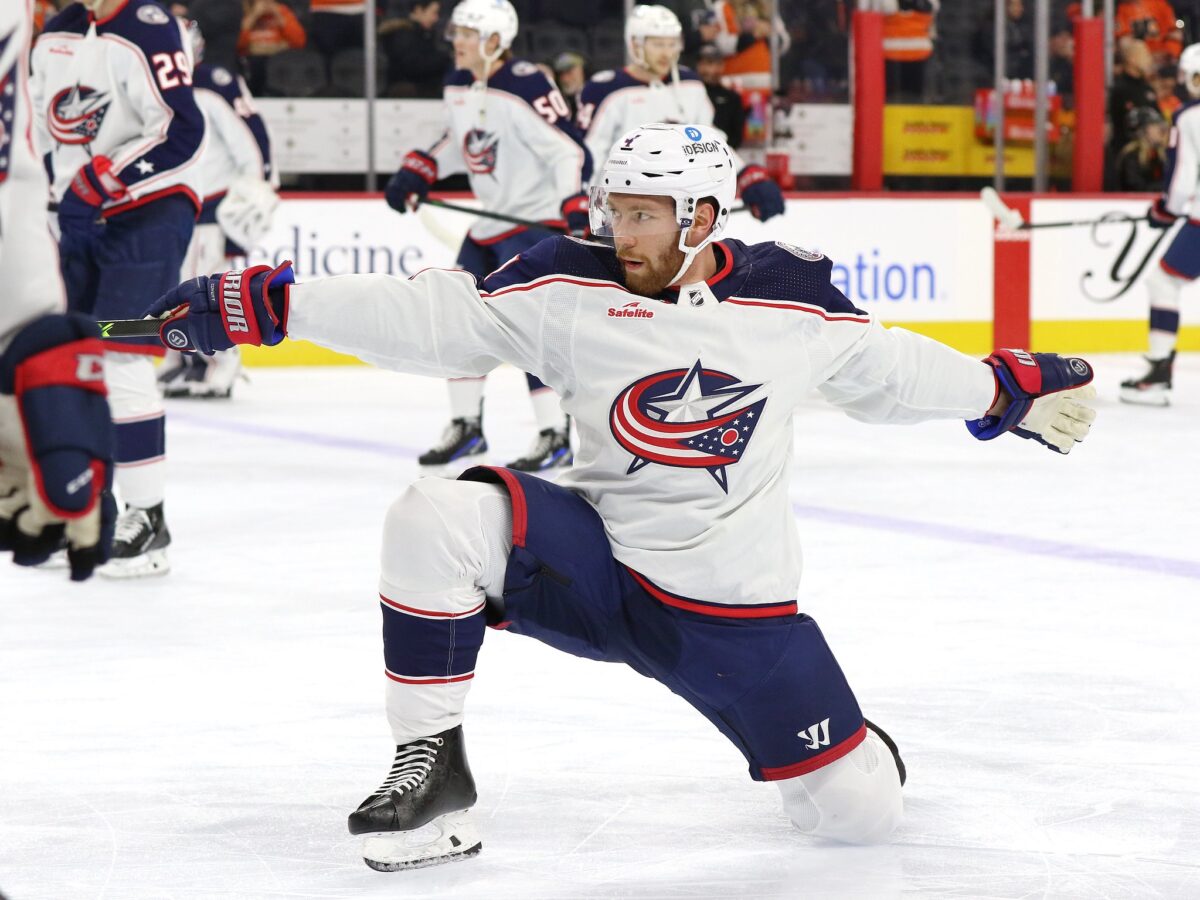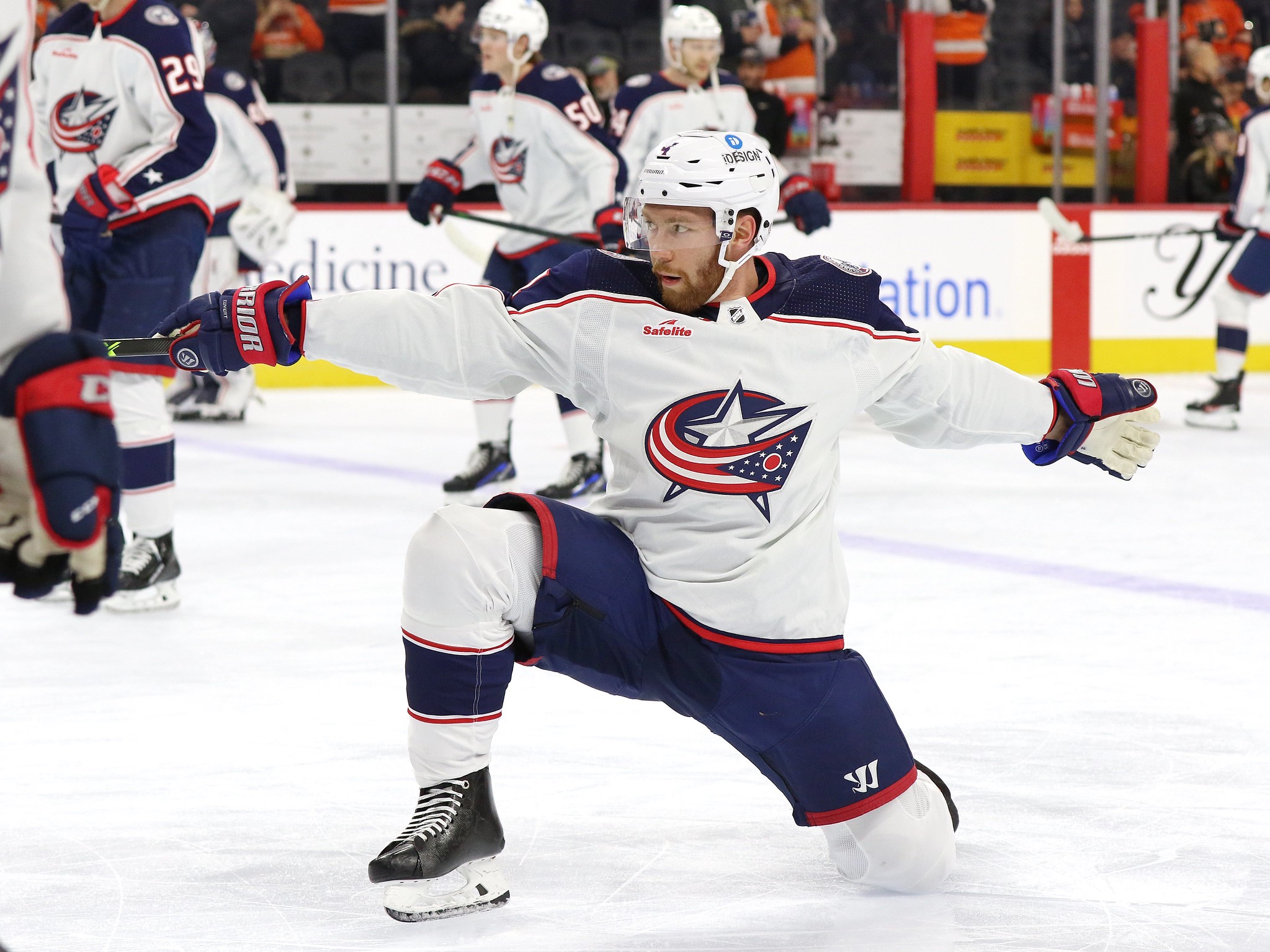 The only thing I'm wondering is if they'd be interested in adding Gus Nyquist also. Since he's injured, he could be stashed on long-term injured reserve and activated for the playoffs. That could be a way of justifying the high asking price also set by Jarmo Kekalainen.
Will the Bruins land Gavrikov? It ultimately depends if they value the player enough to meet the asking price. He would be a rental though so there would be some risk.
However given that some prominent insiders, Frank Seravalli and Elliotte Friedman included, have indicated the Bruins are a strong possibility, it's a story to watch.
Anything can happen between now and the trade deadline. But the Bruins do seem to be the favorite to land Gavrikov at least for now.