The St. Louis Blues just traded another one of their key rentals. They've traded captain Ryan O'Reilly and center Noel Acciari to the Toronto Maple Leafs in exchange for a 2023 first-round pick, a 2024 second-round pick, a 2023 third-round pick, prospect Mikhail Abramov, and center Adam Gaudette. The Minnesota Wild were also involved in the deal, retaining 25 percent of O'Reilly's contract for a 2025 fourth-round pick. There is a lot to unpack with this deal.
This is a Terrific Return for O'Reilly & Acciari
The haul that the Blues received in this deal is really good. In total, the Maple Leafs gave up four picks to do this deal and three of them went to the Blues. The Blues now have three first-round picks in a loaded, deep 2023 Draft class. They aren't done either. Their final rental remaining is Ivan Barbashev, who could fetch a second- or third-round pick in a trade. It's also important to remember that there are still a couple of weeks left before the trade deadline. Blues general manager Doug Armstrong is doing the right thing by capitalizing on the market. The Vladimir Tarasenko trade may not have looked like a great return, but it was good, and this one is even better.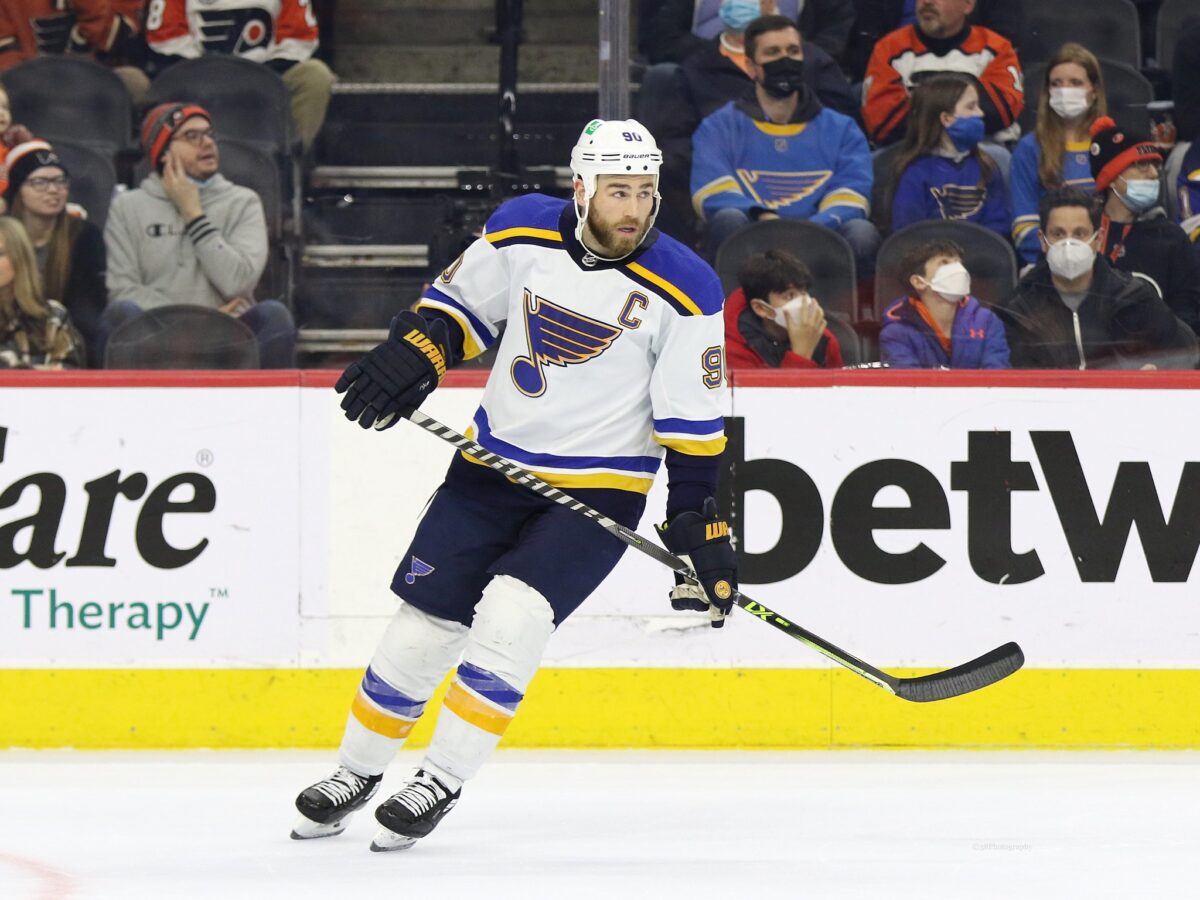 The Blues have now positioned themselves with draft capital and the ability to make serious trades this summer. They have three first-round picks and two second-round picks for the 2023 Draft. Another piece in the trade is Abramov, who comes to the Blues at 21 years old after being a fourth-round pick in 2019. He's a center and has played 34 games for the Toronto Marlies of the American Hockey League (AHL) this season. He was viewed as one of the Leafs' top-10 prospects going into last season but has taken a step back since. There's still NHL potential there.
Gaudette is a fringe NHLer that has bounced around over the past few seasons. He played four seasons with the Vancouver Canucks, limited games in two seasons with the Chicago Blackhawks, 50 games for the Ottawa Senators last season, and 40 games for the Marlies this season. He will likely head down to the Springfield Thunderbirds to start, but could be a depth piece at the NHL level for the rest of this season. He had 20 goals for the Marlies before this trade. He also had 33 points for the Canucks in the 2019-20 season, but hasn't regained that form. Overall, this is a terrific haul for the Blues in my opinion.
Maple Leafs Take a Big Swing for O'Reilly
It seemed like the Leafs always wanted O'Reilly. Rumors had been swirling for multiple months before this deal went down. They now have the best top-three centers group in the league. It's hard to beat Auston Matthews, John Tavares, and Ryan O'Reilly. On top of that, Acciari was having a good season for the Blues and is a terrific fourth-liner for a playoff team. The Maple Leafs needed to take a serious swing at some point to get out of the first round and make a run. This is that swing.
Related: Maple Leafs & Blues Could Produce Deadline Blockbuster
---
Latest News & Highlights
---
It hasn't been a pretty season for O'Reilly up to this point. He had a foot injury that sidelined him for nearly two months. He has just 19 points in 40 games with a plus/minus of minus-24, but he provides more than that. He won't be asked to do as much for the Maple Leafs either; he'll have far less offensive responsibility. He has had terrific success in the playoffs. He led the Blues to their first Stanley Cup in 2019 and won the Conn Smythe Trophy for playoffs' most valuable player. In 64 career playoff games, he has 56 points. He has more playoff success than anybody on the Leafs right now, which is valuable for a roster that hasn't gotten over the hump.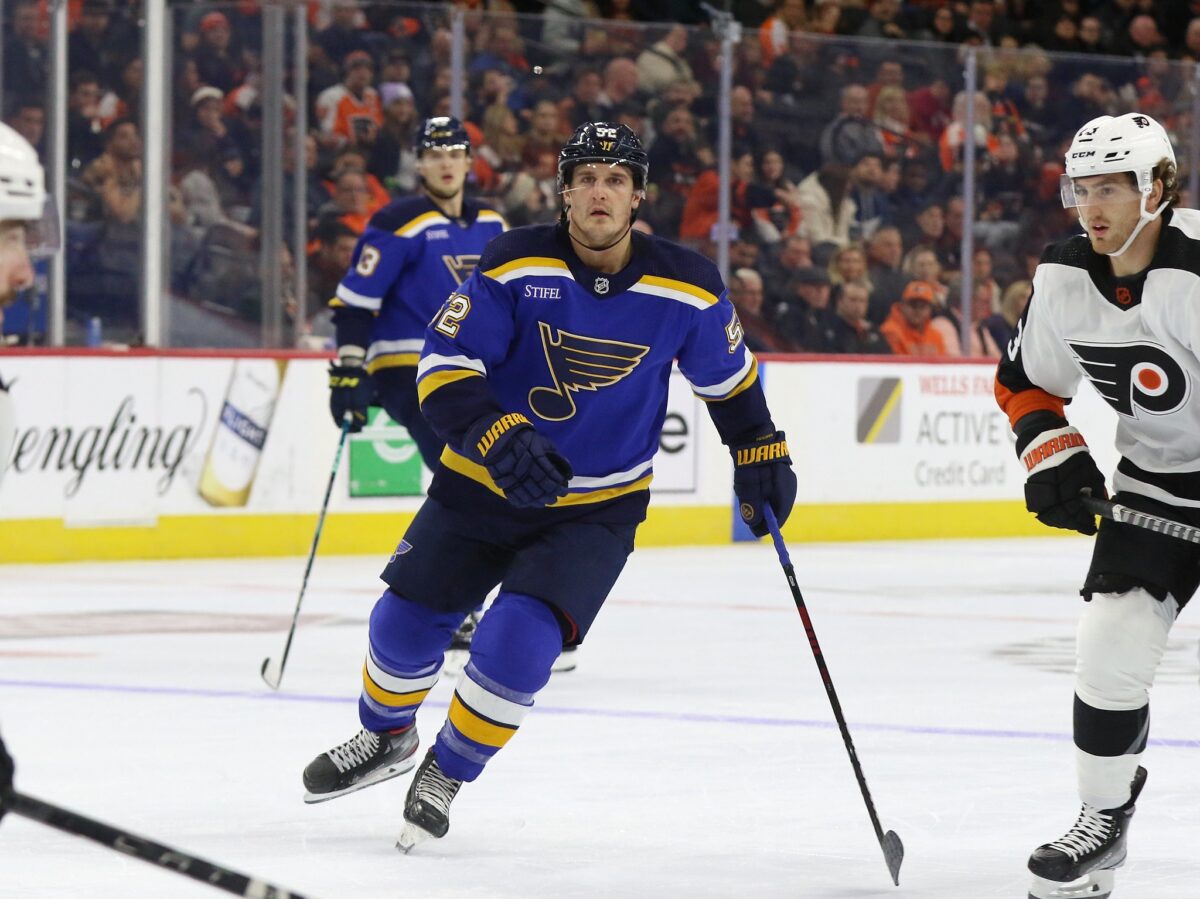 Acciari has 10 goals and 18 points in 54 games this season. He did everything that the Blues asked him to do. He had more roles than almost anybody in the Blues' lineup this season. He switched lines a lot but played well overall. He has valuable playoff experience, too. He has 54 playoff games under his belt and made a run to the Stanley Cup Final with the Boston Bruins in 2019, only to lose to the Blues. Both O'Reilly and Acciari fill roles down the middle and bring serious playoff experience to the table. Props to Maple Leafs general manager Kyle Dubas for taking a big swing.
Grading the Trade
Blues' Grade: A
Leafs' Grade: A-
I'll give the Blues a slight edge in this deal. They acquired another first-round pick and two more picks on top of Abramov who still has some potential. The one thing holding this back from being a perfect grade for the Blues is the fact that they didn't fleece the Leafs; they get a good grade as well. They are taking a big risk and gave up four picks to do so, but they are a legitimate Cup contender regardless. It's another deal where both teams got what they needed. Similar to the Tarasenko trade, this should be a seamless transition for players on both sides of the deal.
The Blues are now without a captain for the first time since they named O'Reilly captain prior to the 2020-21 season. It is a good bet that Brayden Schenn or Robert Thomas will get the honor. Both of them are locked up for a while and play key leadership roles for the team. In the last 10 days, the Blues have acquired five picks and three players for expiring players. That's the best way to view this important time in franchise history. I'll never forget the contributions that O'Reilly made to this franchise. I hope he does well in Toronto.
---
---