The Anaheim Ducks snapped their six-game losing streak last night with a big 4-2 win over Alexander Ovechkin and company in Washington D.C. It was Anaheim's first victory since Feb. 7, when they beat the then-dull and uninspired Blackhawks in overtime.
This version of the Washington Capitals, who are on a long slide of their own, appears to be a shell of its former self, one that racked up regular-season victories and playoff appearances over the years with ease. However, they still have Ovechkin, Nicklas Backstrom, T.J. Oshie, Evgeny Kuznetsov, and Tom Wilson.
While the Ducks continue to exhibit troubling trends and don't have a guaranteed path to victory on any given night, they should feel great about earning these two points. Let's look at some takeaways from the matchup last night.
---
---
Positive: Cam Fowler Continues to Impress
Cam Fowler recorded two assists and continued his strong play since the return from All-Star Break. His two assists were brilliant plays. He set up Isac Lundeström's breakaway goal with a beautiful stretch pass that caught Washington sleeping on a line change. Then, he executed a perfect reversal with Dmitry Kulikov that led to the 4-on-3 rush up ice that ultimately led to Troy Terry's goal.
It was textbook; he waited until both defenders approached him, and reversed it hard so Kulikov could pick the puck up in stride and immediately turn up ice. Fowler has seven points since the All-Star Break and looks poised for a strong finish to the season.
Positive: Troy Terry Makes Impact in Return to Lineup
After a seven-game absence, Troy Terry returned to the lineup in his usual role, and wasted little time making an impact for his team. Off the well-executed breakout by Fowler and Kulikov that I discussed earlier, Terry carried the puck with speed into the attacking zone and launched a shot on goal that ultimately found its way across the goal line. He went mostly unchallenged by Capitals defenders until he reached the top of the circles. He utilized the space given to him to log the scoring chance.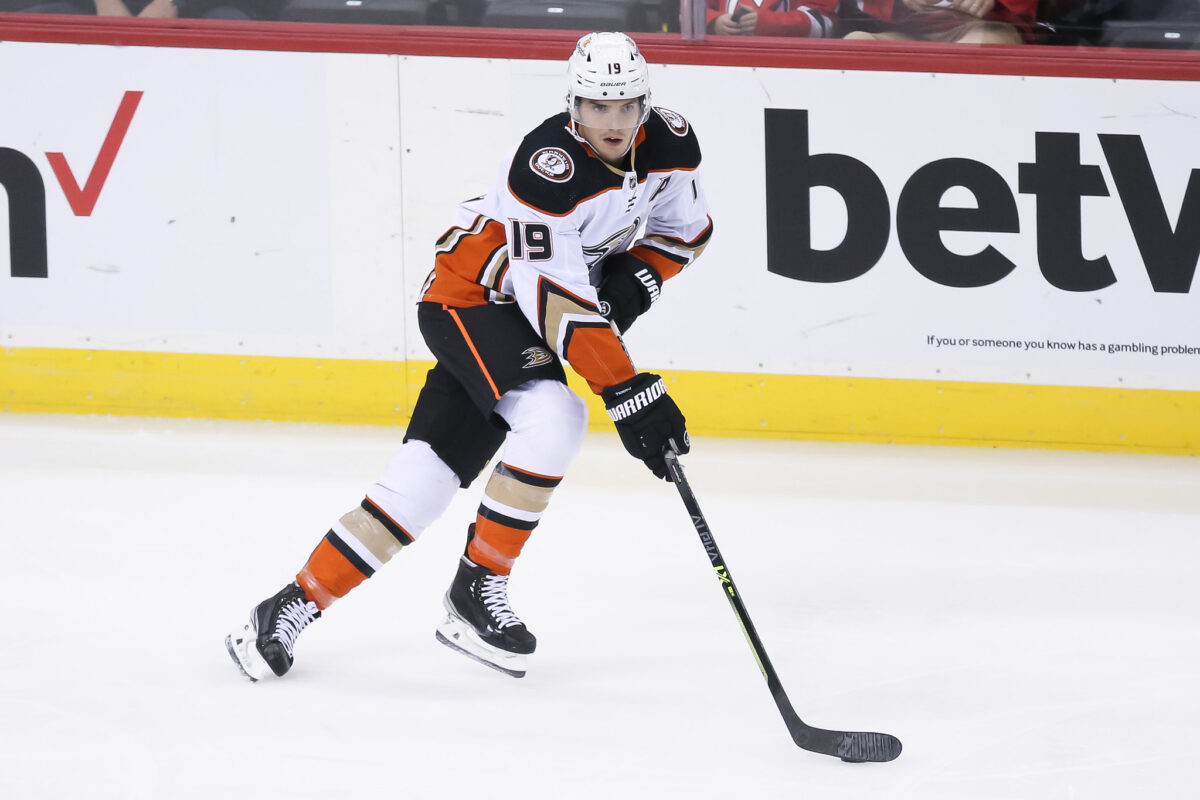 He played fewer minutes than his season average, but he logged big power-play minutes and played aggressively. His return is a welcome addition back into the lineup that is in desperate need of scoring help.
Positive: Depth Forwards Help Seal the Victory
Speaking of scoring help, the Ducks got that last night from a variety of depth players. Lundeström got the team on the board, Jakob Silfverberg recorded the game-winner off a nice 2-on-1 feed from Max Comtois, and Derek Grant secured a nice takeaway in the final minute and buried an empty-net goal.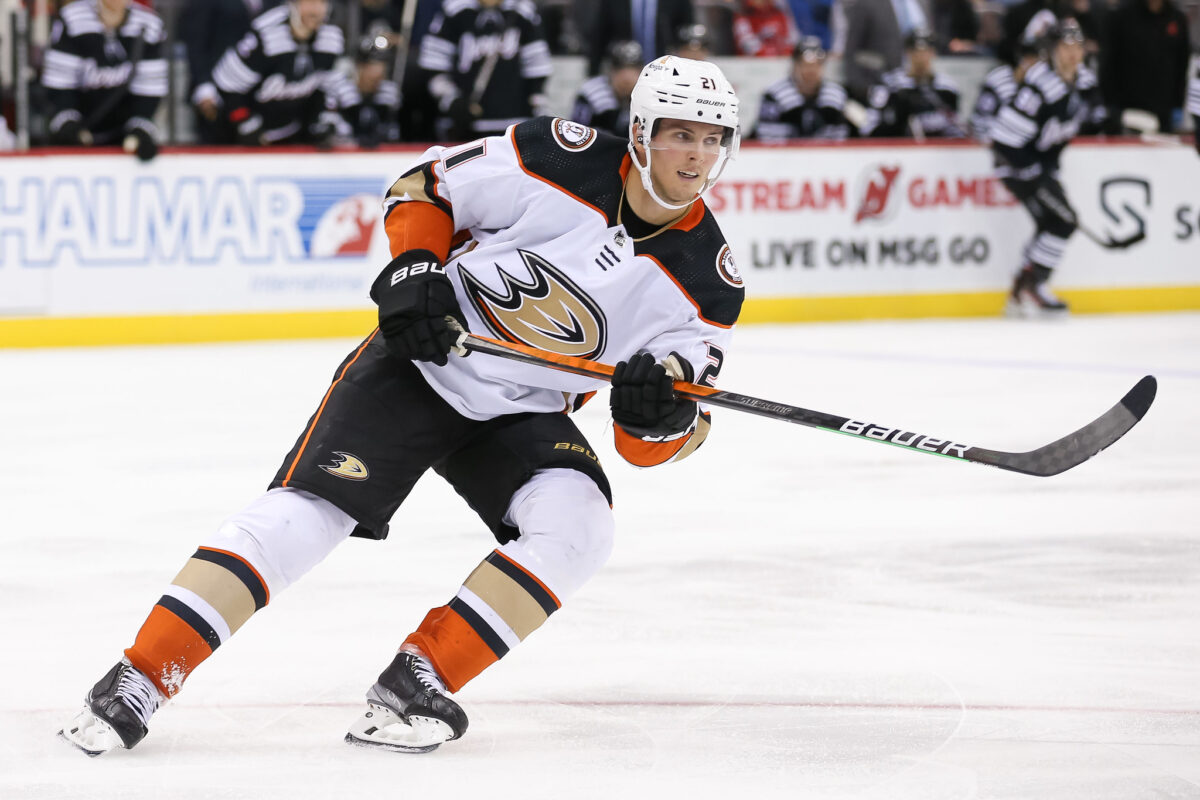 With Adam Henrique injured and out of the lineup (and a potential trade candidate), and Terry easing himself back into game shape, other players were going to have to step up and deliver offense. Lundestrom, Silfverberg, and Grant did exactly that, with their third, seventh, and third goals of the season, respectively. For Comtois, his primary assist was just his 10th point of the campaign.
Negative: This Path to Victory Isn't Sustainable
This might sound like a broken record, but this team goes as John Gibson goes. Not Zegras, Terry, or Fowler, but Gibson. His herculean effort last night — 41 more saves, many of them outstanding — was record setting. Through 40 games played, he has made 1,343 saves. No goaltender has made more since Jacques Plante made 1,396 through 40 games for the New York Rangers in the 1960s. That was more than 50 years ago. Gibson does it with rarely seen calmness from goaltenders. It was his 10th 40-save performance of the season. That's bonkers.
Related: Ducks: 3 Teams That Could Target John Gibson at 2023 Deadline
---
Latest News & Highlights
---
After the game, Ducks head coach Dallas Eakins said, "He's been extremely resilient, being a goaltender for a total rebuilding team. That takes a lot of patience and it takes a lot of intestinal fortitude. So, I was really proud of how he played tonight." That may be accurate and well-said, but relying on Gibson to stand on his head is not a reliable path to victory. He will always give this team a chance, but he needs consistent contributions from other parts of the lineup. With more of what they did tonight offensively, they'll start to find themselves on the proper side of the scoresheet .
Conclusion: Be Happy About This Win and Take It to Carolina
Anaheim's next matchup (Feb. 25) is a massive test, as they visit Metropolitan Division-leading Carolina Hurricanes. If not for the  Boston Bruins' potentially record-setting season, we'd probably be talking about Carolina as the class of the league right now. With a chance to potentially face their former teammate Frederik Andersen, the Ducks will have their work cut out of for them. However, they should feel good about this hard-earned victory. It was an improved performance that brought a difficult stretch of their season to an end.