The Boston Bruins are heading into the 2023 NHL Trade Deadline with a 40-8-5 record and at the top of the NHL standings. As a result of this, they have Stanley Cup aspirations and are expected to be major buyers at the deadline. They have been linked to some rather big names, but if they hope to make a major splash, it likely will force them to trade away top prospect Fabian Lysell.
You need to give up a lot to get a lot, and Lysell is likely the prospect that rebuilders will demand in any blockbuster trade from Boston. As a result, let's look at three teams who could trade for the 2021 first-round pick.
Chicago Blackhawks
The Chicago Blackhawks are a team that fans around the NHL will be watching extremely closely as we get closer to the deadline. This is entirely understandable, as they are in a full-on rebuild and have several pending unrestricted free agents (UFA) like Jonathan Toews, Max Domi, and Andreas Athanasiou who are rental candidates. Yet, they have no bigger trade candidate than future Hall of Famer Patrick Kane, and the Bruins have been rumored to be linked to him.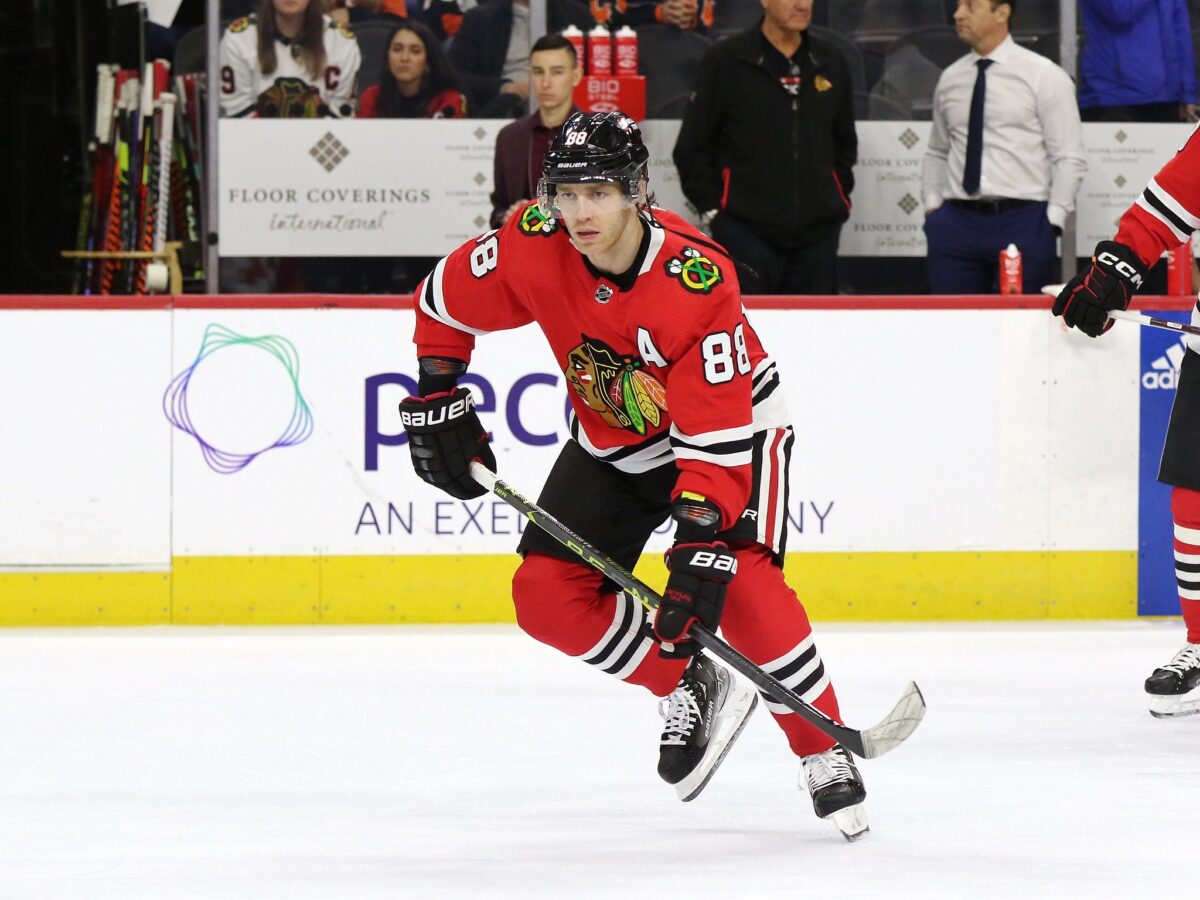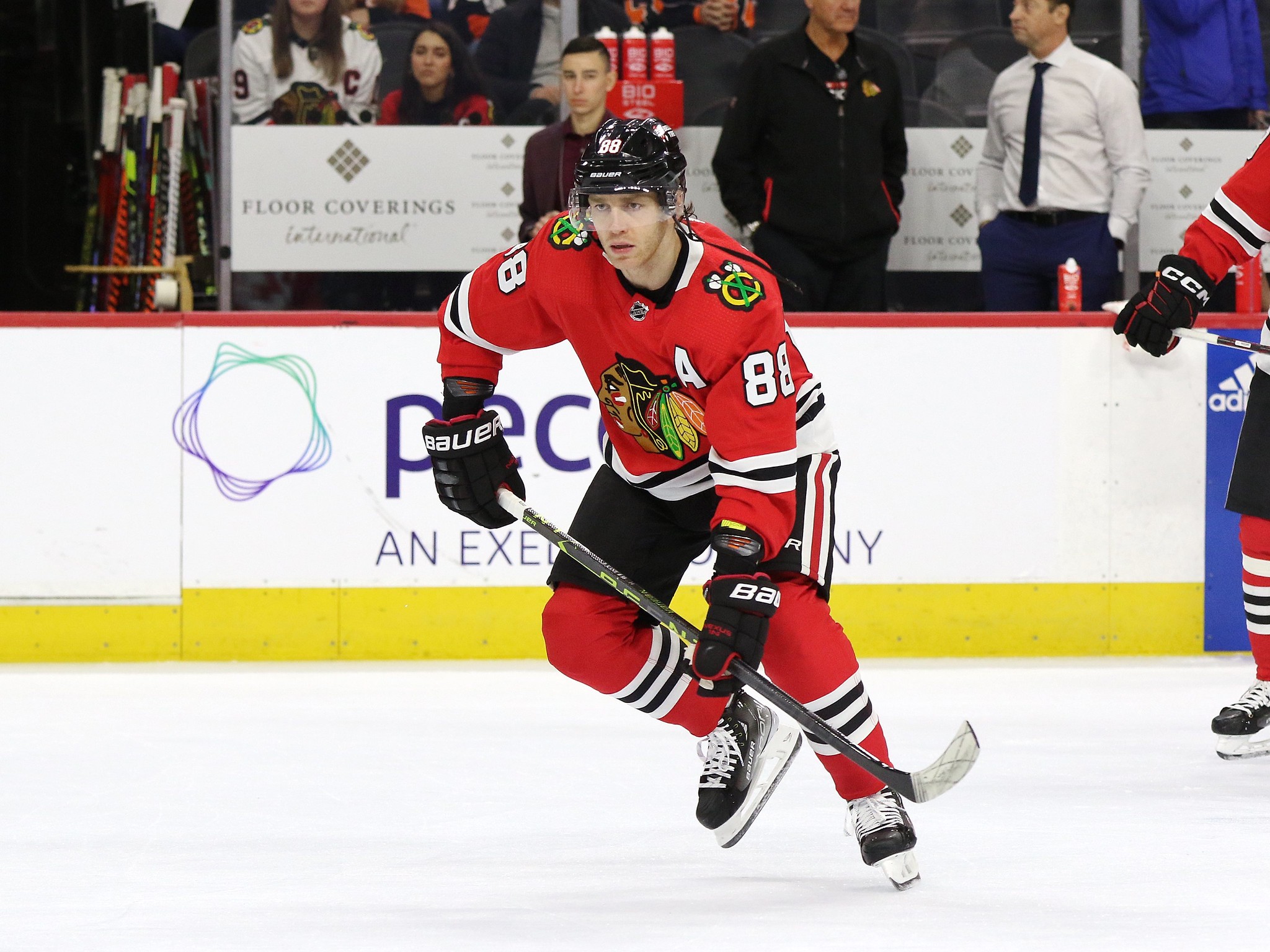 Kane would certainly be a strong addition to the Bruins' top nine as they gear up to the postseason, and this remains the case even if he is having a bit of a down year. In 49 games this campaign, the Buffalo native has nine goals and 35 points. Although those numbers are low for his standards, there is no question that he would still provide the Bruins' lineup with a notable boost. This is especially so if playing with better talent in Boston allows his production to go back up again.
The Blackhawks still view Kane as an immensely valuable asset, and that makes sense given his illustrious career and ability to still produce. As a result, they would likely want Lysell as the primary prospect heading the other way in a Kane trade with Boston. With that, the Bruins would need to part ways with their 2023 first-round pick and Trent Frederic. Furthermore, to help things out financially, the Bruins could throw in Craig Smith with their 2023 third-round pick, while the Blackhawks could retain 50% of Kane's salary.
Arizona Coyotes
The Arizona Coyotes are prepared to be major sellers. Players like Shayne Gostisbehere, Nick Bjugstad, Karel Vejmelka, and Nick Ritchie have all emerged as trade candidates, but their biggest asset is star defenseman Jakob Chychrun. A move centering around the 24-year-old is surely on the way, as the Coyotes have made it known that they will be scratching him until a trade is made. The Bruins and Los Angeles Kings have been heavily linked to him since.
Related: 6 Dark Horse Trade Candidates at 2023 NHL Trade Deadline
---
Latest News & Highlights
---
After missing the beginning portion of the 2022-23 season, Chychrun has been simply excellent since his return to the lineup. In 36 games played, the 2016 first-round pick has seven goals, 28 points, and a plus-8 rating. Overall, it has been a very strong season for him, and it understandably is raising his already-high trade value because of it. Keep in mind, he is putting up these numbers on a very weak Coyotes team, so he has the potential to produce even more by joining a Stanley Cup favorite like the Bruins.
With so many teams expressing interest in Chychrun, his value is higher than ever. Furthermore, his affordable $4.6 million cap hit until the 2024-25 season also makes him a very appealing trade target. Therefore, I cannot see a scenario where Lysell wouldn't be included in a Chychrun blockbuster. With that, the Bruins would need to part ways with Matt Grzelcyk, their 2023 first-round pick, and Brett Harrison.
San Jose Sharks
Like the Blackhawks and Coyotes, the San Jose Sharks are gearing up to be among the NHL's top sellers at this year's deadline. Erik Karlsson is one of the biggest names currently available from them, but there does not seem to be a fit for him to join Boston's roster. However, fellow star Timo Meier is a different story, as he would give the Bruins another high-impact forward for their top six before the postseason arrives.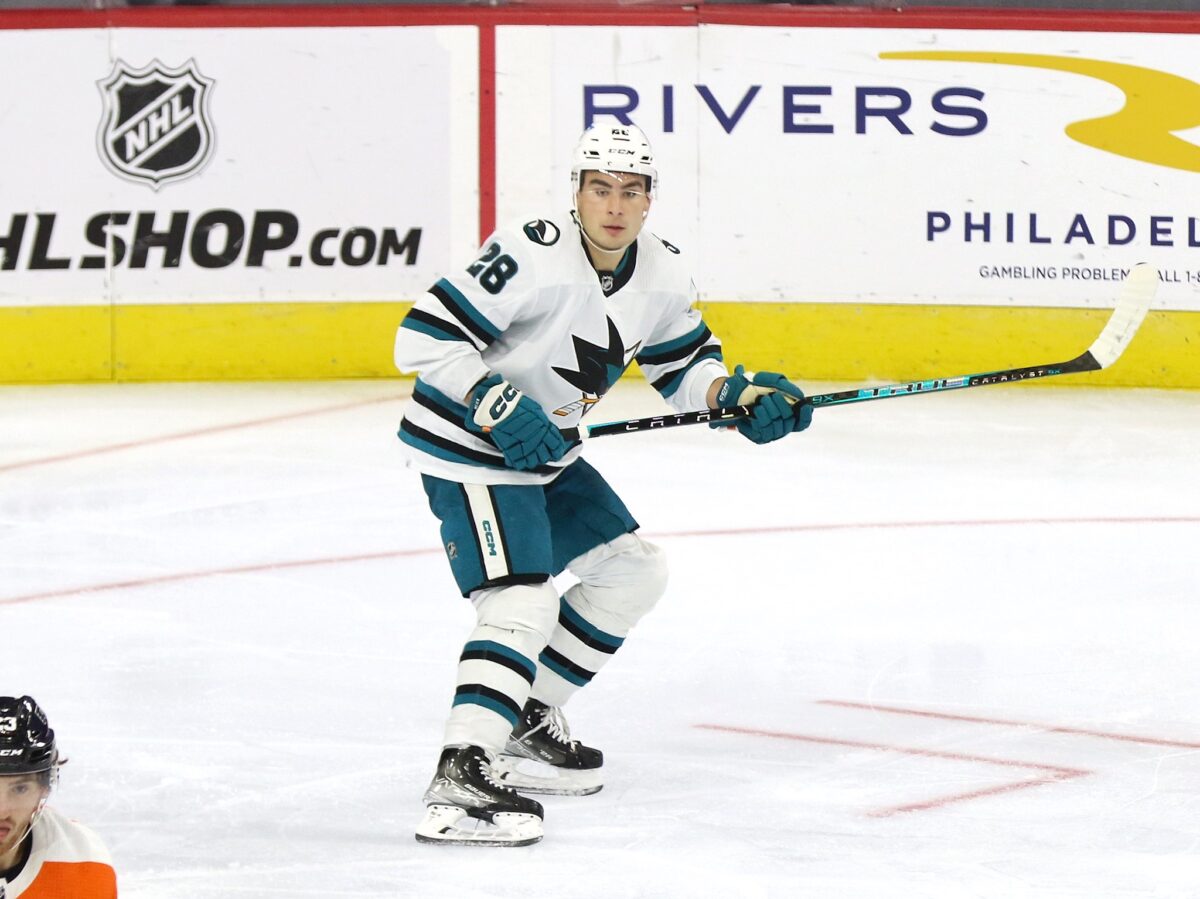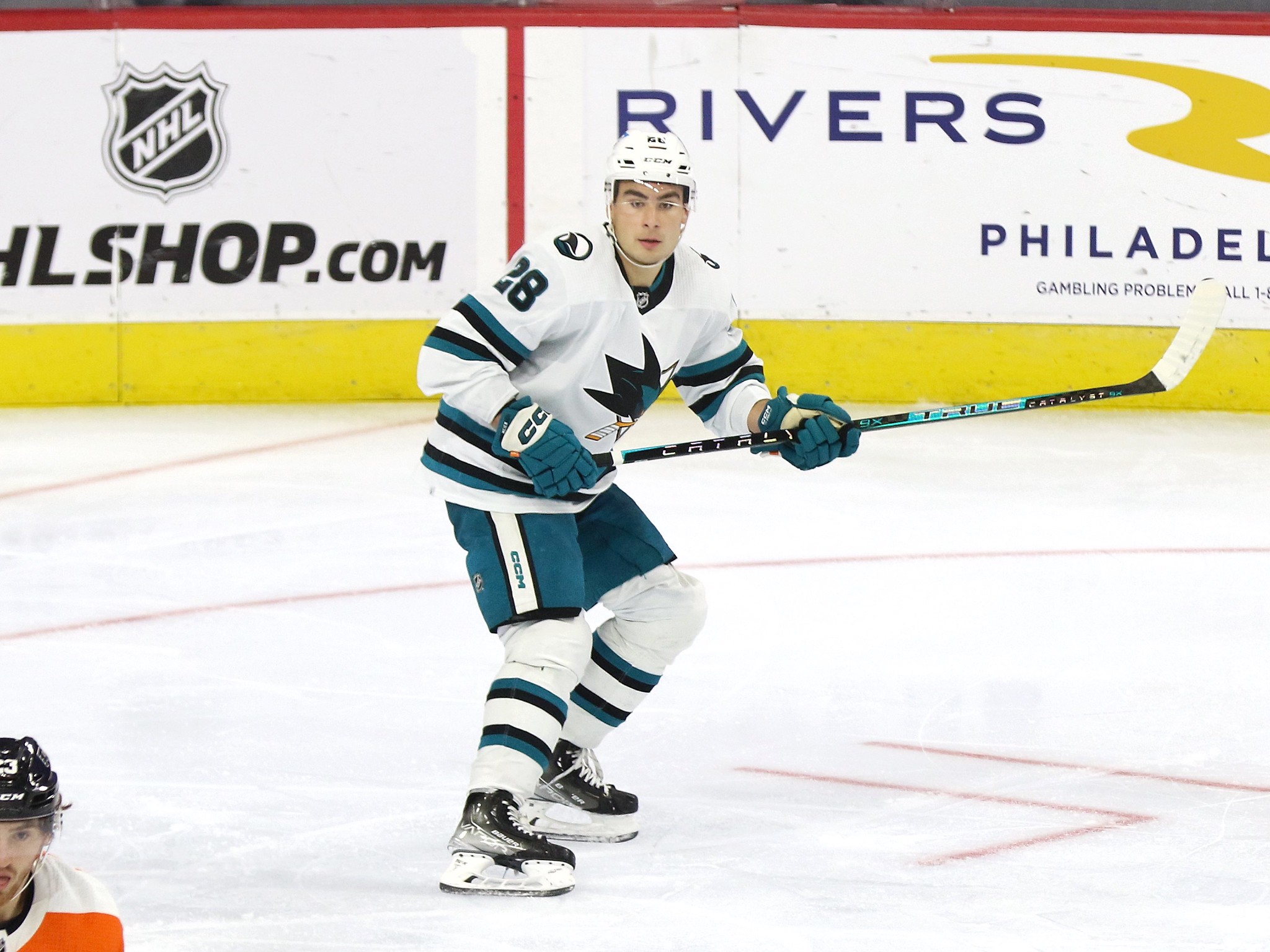 Meier is having a great 2022-23 season, as he has an impressive 31 goals to go along with 52 points in 55 games played. There is no question that the Bruins would benefit immensely by adding that kind of offensive production to their already-strong roster, and this is especially true for when the postseason is here. The 2015 first-round pick has the potential to be that final piece that would keep the Bruins ahead of Eastern Conference rivals like the Carolina Hurricanes, Toronto Maple Leafs, and Tampa Bay Lightning.
Due to Meier's high trade value, Lysell would be the primary prospect that the Sharks would want in such a blockbuster. Like Meier, he is a right winger, and he has the potential to one day become a top-six forward at the NHL level. With Lysell, the Bruins would need to add their 2023 first-round pick, Harrison, Smith, and their 2023 third-round pick. With Meier being a pending restricted free agent (RFA), the Bruins would also have control over his signing rights this offseason.
Nevertheless, the only way that the Bruins should consider trading a top prospect like Lysell is if they are landing a star talent back the other way. As a result, these three clubs stand out to me, but we will need to wait and see if the youngster ends up being on the move from here.