The Edmonton Oilers currently sit at 30-19-5 going down the final stretch of the season. They suffered their first regulation loss in 12 games on Sunday (Feb. 12) at the hands of the Montreal Canadiens, who defeated them 6-2. It's clear that the team is doing well, but still have some holes to fill. If they decide to swing for the fences and bring in more offensive power to their already star-studded forward core, Tyler Bertuzzi is a name that could be on his way to Edmonton. In this article, the risks of bringing in a big-name player that has openly stated he doesn't want to leave Detroit are discussed, along with a potential trade package.
Who Is Tyler Bertuzzi & How Does He Benefit The Oilers?
Bertuzzi is a 27-year-old left-shot left wing from Sudbury, Ontario currently playing for the Detroit Red Wings. He was selected in the second round of the 2013 NHL Entry Draft, 58th overall by the Red Wings. He is in his seventh season in the NHL, and through 297 games has scored 86 goals and added 110 assists for 196 points which comes out to a 0.66 points per game average. This season with the Red Wings, he has scored two goals and added six assists for eight points in 21 games, which has him tied for 17th on the team.
Related: Oilers 2022-23 Trade Targets: Max Domi
---
Latest News & Highlights
---
Bertuzzi spent his junior career with the Guelph Storm of the Ontario Hockey League (OHL) where he played four seasons before getting the call to the Red Wings minor league affiliate, the Grand Rapids Griffins. In 201 games with the Storm, he scored 71 goals and added 101 assists for 172 points, an average of 0.86 points per game. In his final season of junior hockey, he was named an alternate captain alongside other current NHL players such as Pius Suter, Ben Harpur, and Robby Fabbri to name a few.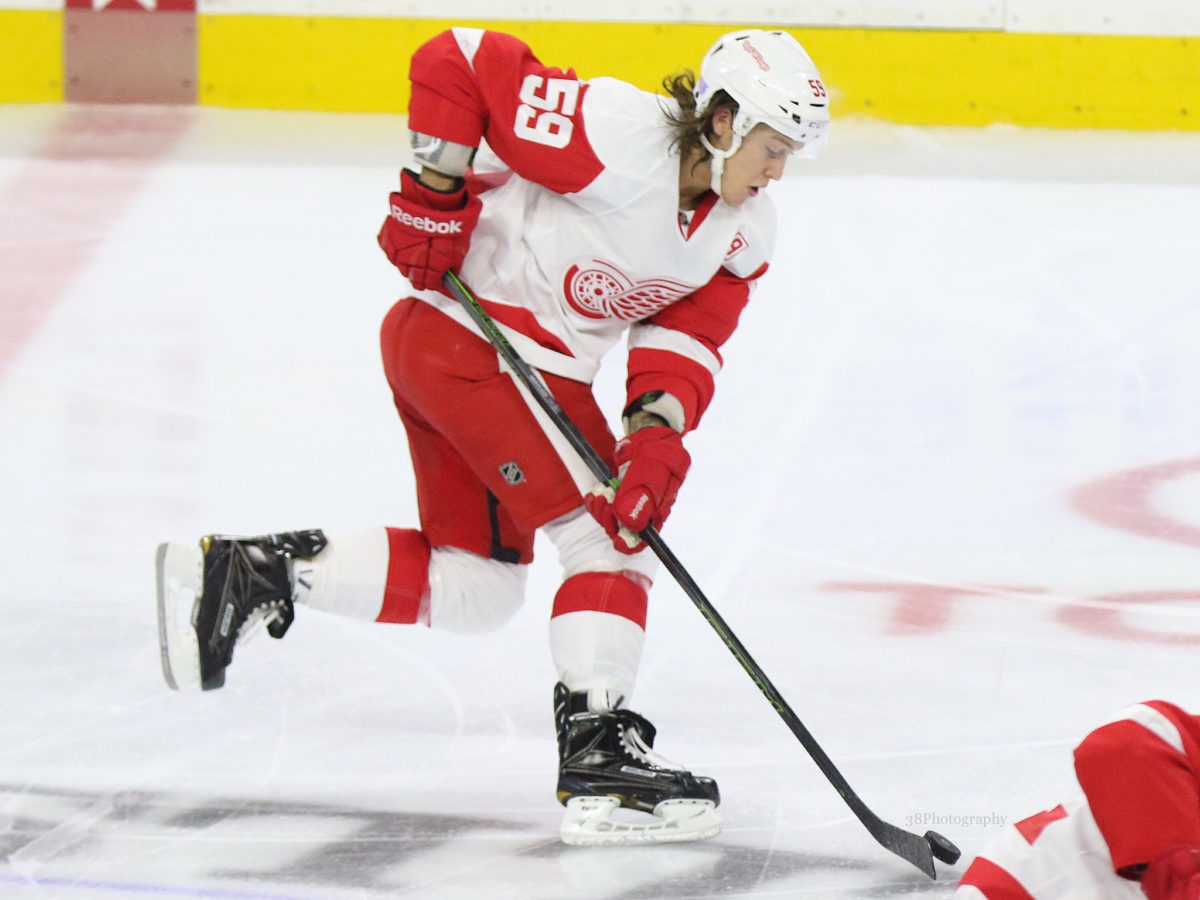 Although Bertuzzi has dealt with injuries in the past that have hurt his career, he is a skilled forward that has evident leadership skills. He has a solid two-way game that can be beneficial to the Oilers' depth, and he can be used anywhere in the team's lineup. He is a strong skater that will likely be able to keep up with the speed of the top line and be able to create plays as well as finish opportunities. When healthy, he can be expected to reach 50-60 points but alongside guys like Connor McDavid and Leon Draisaitl, he could probably make a jump to 80 points a season.
What Would It Cost The Oilers?
Bertuzzi signed a two-year deal with the Red Wings that ends at the conclusion of the 2022-23 season, making him a pending unrestricted free agent (UFA). His contract has a $4.75 million cap hit, which is very affordable to bring in as a potential rental. If the Red Wings are willing to retain some salary in a trade, it makes a deal between the two sides much more realistic to pull off.
You may also like:
I think a realistic trade between the two sides sees the Oilers acquiring Bertuzzi with $1.75 million retained by the Red Wings, in exchange for Jesse Puljujarvi, Raphael Lavoie, and a second-round pick. It's not a hefty package, and I don't see the Wings asking for much in return, but he won't be brought in for nothing. I think this deal is fair for both sides, as one team bolsters their forward core for a playoff run, and the other gets a potential project player, a promising prospect, and a high-level draft pick.
Again, if Bertuzzi is able to stay healthy, this deal would be a huge win for the Oilers. They bring in yet another elite offensive producer that will be a massive part of their playoff run, and could likely be a missing piece to the puzzle that will solve some small issues the team has had recently.