The 2023 NHL Trade Deadline is just a few weeks away, and speculation over where the league's top trade targets will end up is only continuing to increase. One player who is garnering a ton of attention is Chicago Blackhawks star, Patrick Kane. Teams like the Boston Bruins, Edmonton Oilers, Dallas Stars, Toronto Maple Leafs, and New York Rangers are only some of the clubs that he has been linked to, but it appears that more have entered the sweepstakes. In a recent piece for The Athletic, Scott Powers and Mark Lazerus wrote that three new teams are now showing interest in the future Hall of Famer (from What we're hearing about the Blackhawks' Patrick Kane, Jonathan Toews, Jake McCabe and more,' The Athletic, 2/11/23). Let's discuss them now.
Minnesota Wild
Last season, the Blackhawks completed a blockbuster with the Minnesota Wild centering around future Hall of Famer Marc-Andre Fleury. Now, there is a chance that we could see them complete another, as the Wild are reportedly one of the clubs now in on the Kane sweepstakes. It ultimately makes sense that the Wild are aiming to make a major splash, as they currently have a 28-20-4 record and are fighting for a playoff spot in the deep Western Conference. Thus, bringing in a star like Kane could give them the boost they need to go on a run this postseason.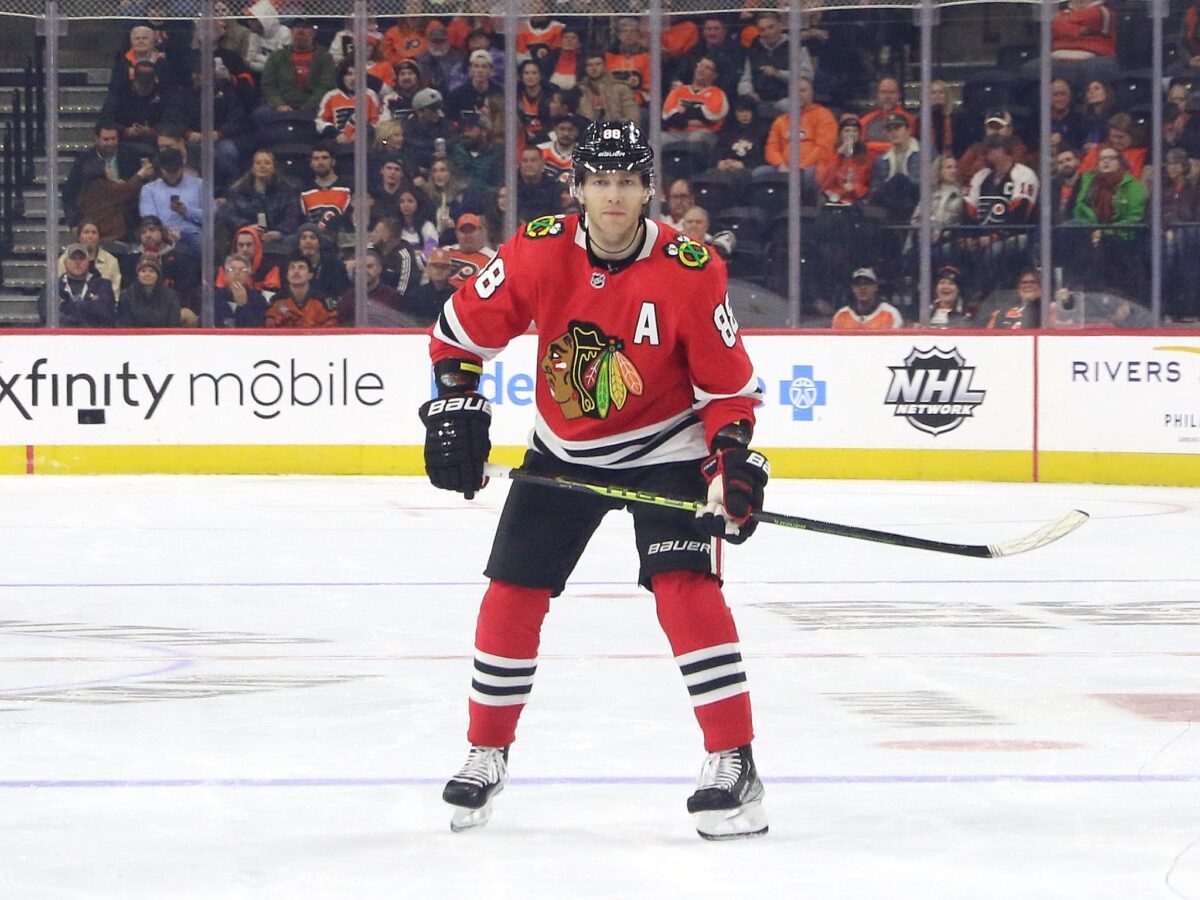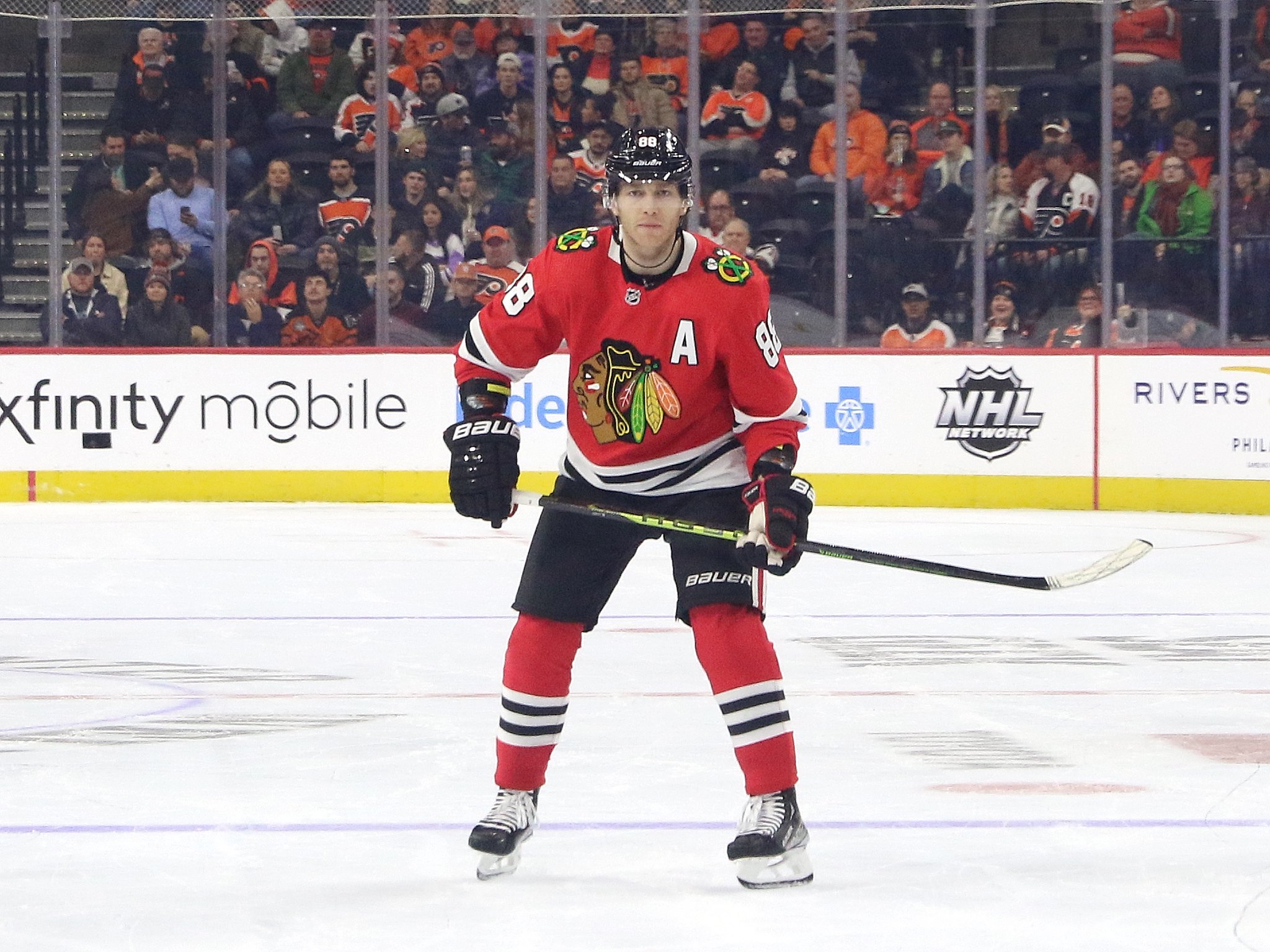 Although I'd argue that the Wild need to find a top-six center more, bringing in another high-impact winger would not be a bad thing, either. When looking at the Wild's roster, it is clear that Kane would be a significant upgrade over Brandon Duhaime on the second line with Joel Eriksson Ek and Matthew Boldy. This would certainly make the Wild's second line look a lot scarier on paper. With that, Kane would give their power play a needed boost for the final stretch of the campaign.
Ultimately, I see a very good fit here with the Wild for Kane. With Minnesota not guaranteed a playoff spot right now, they could very well make a gigantic move and acquire Kane from Chicago to help change that. The Wild also have over $16 million of deadline cap space to work with, so they could afford Kane and still make other moves at the deadline in the process. To acquire Kane, the Wild could give up their 2023 first-round pick and a notable prospect like Marco Rossi.
Carolina Hurricanes
The Carolina Hurricanes are one of the best teams in the NHL this season, and it is fair to argue that they could go on a real postseason run this spring because of it. As a result, they are expected to be major buyers at the deadline as they aim to win their first Stanley Cup since 2006. Now, with this report from Powers and Lazerus, we have confirmation that the Hurricanes have an interest in Kane.
Related: Blackhawks' Max Domi Garnering Interest from 2 New Teams
---
Latest News & Highlight
---
Similar to the Wild, I do believe that the Hurricanes should focus on adding a top-six center. However, it also would make sense for them to acquire Kane when noting that winger Max Pacioretty is out for the rest of the season due to his torn Achilles. Bringing in Kane would be replacing Pacioretty with another star, so it makes sense that the Hurricanes are considering the prospect of making this move. In fact, this is exactly why I listed them as a team who could join the Kane sweepstakes just last week.
To acquire Kane, the Hurricanes would likely need to give up their 2023 first-round pick and a notable prospect like Jack Drury. Overall, this would be a solid return for the Blackhawks, as they would land another first-rounder and a center with a lot of potential with Drury.
Vegas Golden Knights
There has been some buzz that the Vegas Golden Knights could consider making a push for Kane. The speculation ultimately makes sense, as Golden Knights captain Mark Stone is out indefinitely due to back surgery, and there's no guarantee that he will return this season. Now, it has been confirmed by Powers and Lazerus that the Golden Knights are one of the new clubs currently expressing interest in Kane.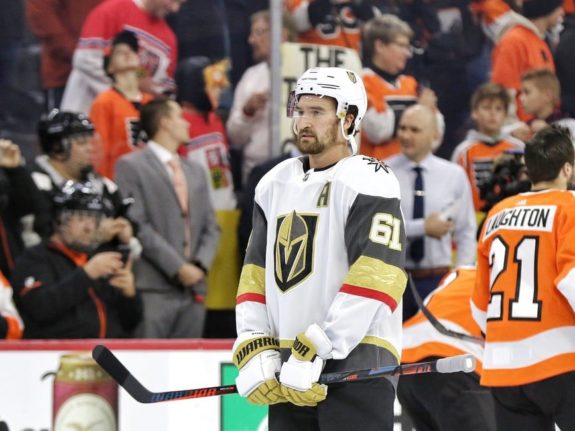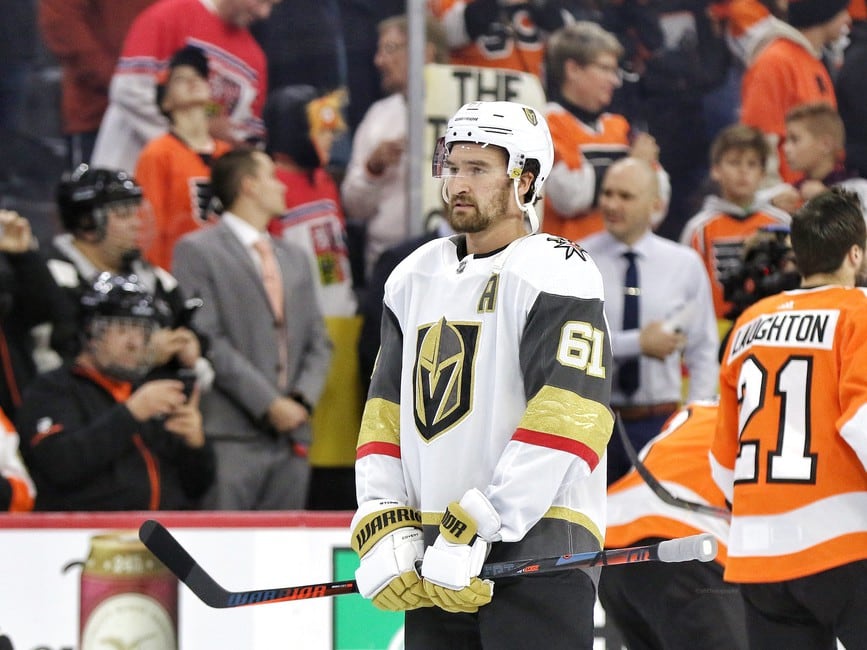 The Golden Knights have never been shy to make a blockbuster, and that has been the case since they entered the league back in 2017-18. Now, with Stone out, it makes sense that they are considering keeping this trend alive by bringing in Kane. On paper, there could be a perfect match here, as Kane would provide the Golden Knights with a star winger to play with center Jack Eichel. Those two could create some real magic together due to their strong playmaking ability, and their offensive production could go up in the process.
I recently predicted that the Golden Knights will be the eventual landing spot for Kane, and this development makes that seem even more possible. However, Vegas would need to be okay with trading their 2023 first-round pick and top prospect Brendan Brisson in any move centering around Kane.
Nevertheless, it makes sense that these three teams have now entered the Kane sweepstakes. They each could use a star like him on their rosters, but we will need to wait and see if one of them ends up being the lucky team that acquires him from here.